Find Our Latest Video Reviews on YouTube!
If you want to stay on top of all of our video reviews of the latest tech, be sure to check out and subscribe to the Gear Live YouTube channel, hosted by Andru Edwards! It's free!
Posted by James DeRuvo Categories: Household, Misc. Tech,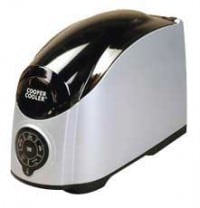 Perfect for a backyard BBQ party or a game when you need a chilled beverage in a hurry, the Cooper Cooler can chill a can of soda, bottle of beer, or even a bottle of wine in a few minutes. And when they promise refrigerator cold 43F/6C or even "ice cold" in about 5 minutes, they aren't kidding. The secret is 35 cubes of ice water, 2 cups of water, and rotation of the beverage as the chilled water is pumped over it. And the best part is, it doesn't shake up the contents of whatever you're drinking before you open it. Optional car lighter plug can even make it portable for that tailgating party. At around $80, it's a must for anyone who entertains.
Read More

| Cooper Cooler
Posted by Nino Marchetti Categories: Household, Misc. Tech, PC / Laptop,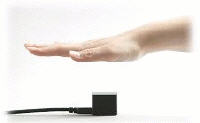 Fujitsu is now offering in North America their second generation PalmSecure biometric authentication device. This little security product is already in wide scale use in Japan, seeing over 10,000 sensors already installed in banks, universities, hospitals and private condominiums.
The PalmSecure, which can be used in a variety of settings such as room access security systems and PC/network login systems, "offers a contactless, hygienic and non-invasive means to authenticate identity by leveraging each person's unique palm vein architecture. The device works by capturing a near-infrared image of the palm vein pattern. The proprietary algorithm takes this data, converts it into a digitized biometric template, and then matches it against a pre-registered template."
Read More

| Fujitsu Product Page
Posted by John Goulden Categories: Household,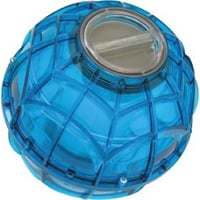 The Ice Cream Ball, or Play and Freeze Ice Cream Maker if you prefer the long name, does just what it says - it makes ice cream. However, with this contraption there's no handle to turn monotonously, and no electricity to do the work for you. Rather, you fill one end of the sphere with ice and rock salt, and the other end with your ingredients, and then shake, roll or toss the thing around (after you close the end caps obviously). In about twenty minutes you'll have about half a quart of ice cream to snack on, and if that's not enough, a MEGA model is available that makes one quart of mind-numbing goodness.
Is it just me or does this thing look a great deal like a hamster ball? Thanks, but no thanks. I'll stick to my electric ice cream maker, or have my good friends Ben and Jerry stop by.
Read More

| Amazon via Stuffiti
Posted by Nino Marchetti Categories: Home Entertainment, Household, PC / Laptop, Software,

DVR pioneer ReplayTV, looking to "redefine the DVR experience", today unveiled a new PC-based DVR solution which lets users with PCs equipped with TV tuners enjoy a Tivo-like experience. The new ReplayTV PC Edition, expected in September, will cost $99.95, with additional yearly fees after the first year of $19.95.
The ReplayTV PC Edition makes a compatible PC much like any DVR currently on the market. Specialized features of this software product include a "surprise me" mode which automatically records programming featuring favorite actors, directors and genres; a mode for finding other shows and movies that are similar in genre or feature the same actors or directors as the one being watched; a variety of ways to search; and networking functions which include multi-room support and consolidating listings.
Beyond the highlighted features other notable items include presenting shows by airing, recorded shows organization which reportedly makes navigating through large listings less painful; overlap management; and a add-on product for viewing shows on computers with without tuners.
Read More

| ReplayTV Product Page

Posted by Stace Johnson Categories: Household, Internet, Software,

Remember the naysayers of years past who said that computers would kill books? The ones who said that Ray Bradbury's apocalyptic visions in Fahrenheit 451 would come to pass? Yeah, I don't remember them, either; I don't run in those circles. But if those people ever did really exist, they are being proven wrong by a new killer app: LibraryThing.
Think of LibraryThing as kind of a MySpace for bookworms; users enter their libraries into a website database for personal use or to share with others. As of this writing, the site catalogs over 3.3 million titles, the most popular of which are fantasy and science fiction titles, with J.K. Rowling's books topping the list. Users who already have their libraries in databases (we know you're out there, you bibliophiles) can import their books in one fell swoop or export a database to a file. Imagine being a bookseller whose inventory is on this system; you could check availability of a particular book from just about anywhere, even your mobile phone.
The service allows users to enter up to 200 titles into the database for free. Beyond that, there are two options: 1) pay for unlimited service at the rate of $10.00 per year, or 2) pay for a lifetime unlimited account for only $25.
(Thanks, Jason Musgrave!)
Read More

| LibraryThing
Posted by John Goulden Categories: Household, Misc. Tech,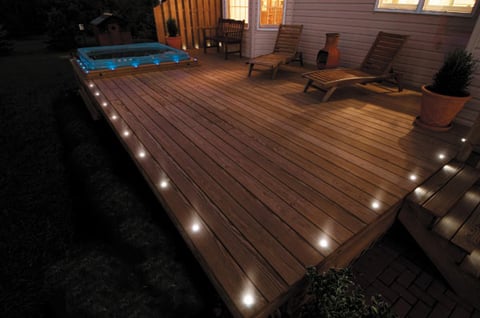 So you've got a rather drab looking deck that needs a little pizazz? Why not try some nice deck lights? Even though their illumination can be a bit meager, they do provide safety, and even a touch of class. Now, before you run out and buy whatever is on hand at your local home improvement store, be aware that not any old deck light will do. Nope, being the ultimate consumer of gadgets and tech items that you are, something a little different is in order. Something like the Aurelle LED Deck Lights from Philips.
The Aurelle lights come in a convenient ten-pack, and are available in your choice of either brilliant white or soft blue LED lighting. The kit contains just about everything needed for installation, minus the tools, and even includes a remote control.
Street pricing for the lights is quite respectable at $100 USD.
Read More

| Philips via Uncrate
Posted by John Goulden Categories: Home Entertainment, Household, Music, Wireless / WiFi,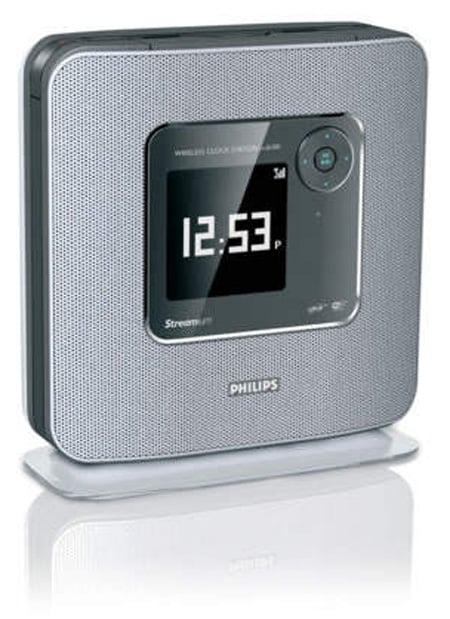 With a sleek, sophisticated looking exterior the new Philips Streamium WAK3300 is an alarm clock with 802.11g wireless networking built in. The wireless networking provides the connection to Philips' Wireless Music System, which includes their WACS700 Media Center that was announced during CES 2005. Using the WACS700 as a source, the WAK3300 can stream music for your listening pleasure, or merely provide variety for your morning wake-up call. Unfortunately, it seems that this also precludes the use of any other media server as a source for the Streamium WAK3300.
Additional details are a bit scare and no pricing or availability is known at this time.

Read More

| Philips via Pocket-lint
Posted by John Goulden Categories: Household,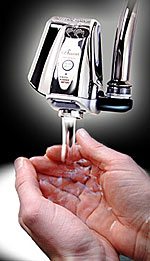 With touchless fixtures in public restrooms all the rage these days, it was only a matter of time before the technology, uh, trickled down to the the average home. Sure, you can spend hundreds, or even thousands of dollars on high-end touchless faucets, but for a lot less you can get the iTouchless EZ Faucet.
While not as svelte as the expensive, integrated models, the EZ Faucet performs just as you would expect it to and attachs to almost any faucet in your home. Stick your hands under the faucet and the water comes on. Remove your hands, and, well, you get the idea. If you desire water without having to hold your hands beneath the sensor, then a simple push of the manual override button will accomodate your needs.
Features of the EZ Faucet include:
* Compact Design - 20% smaller size than the previous model.
* Side Mount Design - Increased more than 30% of the working space below the sink area.
* Improved Infrared Sensor - Detects faster and precisely with Point-N-Lock technology.
* Low Energy Consumption - Increased battery life up to 1 1/2 year (Powered by just 4 AAA batteries).
* New Battery Compartment Design - Easier to open and close the battery slipcover.
* Softer Touch Button - Better manual on/off control.
Available now for $59.99 USD.

Read More

| iTouchless via Popgadget
Posted by John Goulden Categories: Design, Household,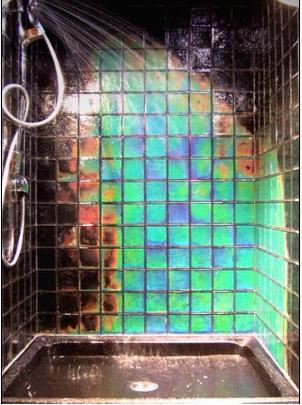 Faintly reminiscent of those Hypercolor t-shirts from the early 90's are the Moving Color glass tiles that change color with exposure to heat. The tiles are available in eight base-coat colors, carry a one-year warranty, and are suitable for use in any kind of installation where they will come into contact with water. You can install the tile in a shower as shown in the picture above, or another application that depicted on their website is where a radiant heat source is installed behind the tile, causing it to change colors without any apparent external stimuli.
Pricing starts at $25 USD per 4-inch square tile, and the only downside we can see (besides the price) is the potential life-span, or lack thereof. The website is quoted as saying that the "Reaction life of moving color has been witnessed as exceeding 7 years." Assuming you may only get 7-10 years worth of color-changing goodness from the tile, it seems a bit steep for the money. Then again, you may be tired of the look within just a few years so the life-span may be a moot issue.

Read More

| Moving Color via Trendir
Posted by John Goulden Categories: Household,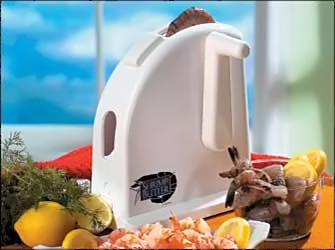 If you really dig peel and eat shrimp, but despise the chore of deveining the little critters, the Shrimp Butler may be what you're looking for. Simply insert your unsuspecting bottom dweller into the opening, turn the handle, and the shrimp torture device kicks into action by slicing, filleting, and deveining with almost effortless ease.
It seems a tad expensive at $44.95 USD for what looks like a handful of plastic, but if it works, the time saved could make it worth the cost.

Read More

| The Home Marketplace via Kitchen Contraptions
© Gear Live Inc. – User-posted content, unless source is quoted, is licensed under a Creative Commons Public Domain License. Gear Live graphics, logos, designs, page headers, button icons, videos, articles, blogs, forums, scripts and other service names are the trademarks of Gear Live Inc.