Posted by Stace Johnson Categories: Household, Internet, Software

Remember the naysayers of years past who said that computers would kill books? The ones who said that Ray Bradbury's apocalyptic visions in Fahrenheit 451 would come to pass? Yeah, I don't remember them, either; I don't run in those circles. But if those people ever did really exist, they are being proven wrong by a new killer app: LibraryThing.
Think of LibraryThing as kind of a MySpace for bookworms; users enter their libraries into a website database for personal use or to share with others. As of this writing, the site catalogs over 3.3 million titles, the most popular of which are fantasy and science fiction titles, with J.K. Rowling's books topping the list. Users who already have their libraries in databases (we know you're out there, you bibliophiles) can import their books in one fell swoop or export a database to a file. Imagine being a bookseller whose inventory is on this system; you could check availability of a particular book from just about anywhere, even your mobile phone.
The service allows users to enter up to 200 titles into the database for free. Beyond that, there are two options: 1) pay for unlimited service at the rate of $10.00 per year, or 2) pay for a lifetime unlimited account for only $25.
(Thanks, Jason Musgrave!)
Read More

| LibraryThing

Posted by John Goulden Categories: Household, Misc. Tech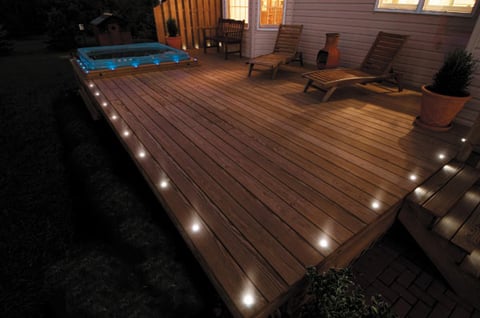 So you've got a rather drab looking deck that needs a little pizazz? Why not try some nice deck lights? Even though their illumination can be a bit meager, they do provide safety, and even a touch of class. Now, before you run out and buy whatever is on hand at your local home improvement store, be aware that not any old deck light will do. Nope, being the ultimate consumer of gadgets and tech items that you are, something a little different is in order. Something like the Aurelle LED Deck Lights from Philips.
The Aurelle lights come in a convenient ten-pack, and are available in your choice of either brilliant white or soft blue LED lighting. The kit contains just about everything needed for installation, minus the tools, and even includes a remote control.
Street pricing for the lights is quite respectable at $100 USD.
Read More

| Philips via Uncrate
Posted by John Goulden Categories: Home Entertainment, Household, Music, Wireless / WiFi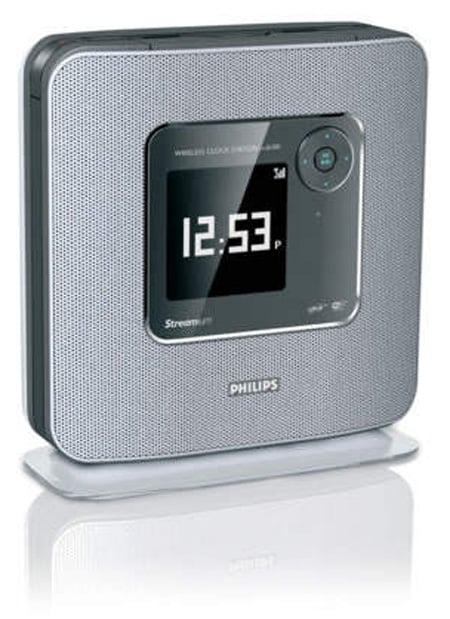 With a sleek, sophisticated looking exterior the new Philips Streamium WAK3300 is an alarm clock with 802.11g wireless networking built in. The wireless networking provides the connection to Philips' Wireless Music System, which includes their WACS700 Media Center that was announced during CES 2005. Using the WACS700 as a source, the WAK3300 can stream music for your listening pleasure, or merely provide variety for your morning wake-up call. Unfortunately, it seems that this also precludes the use of any other media server as a source for the Streamium WAK3300.
Additional details are a bit scare and no pricing or availability is known at this time.

Read More

| Philips via Pocket-lint
Posted by John Goulden Categories: Household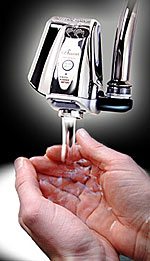 With touchless fixtures in public restrooms all the rage these days, it was only a matter of time before the technology, uh, trickled down to the the average home. Sure, you can spend hundreds, or even thousands of dollars on high-end touchless faucets, but for a lot less you can get the iTouchless EZ Faucet.
While not as svelte as the expensive, integrated models, the EZ Faucet performs just as you would expect it to and attachs to almost any faucet in your home. Stick your hands under the faucet and the water comes on. Remove your hands, and, well, you get the idea. If you desire water without having to hold your hands beneath the sensor, then a simple push of the manual override button will accomodate your needs.
Features of the EZ Faucet include:
* Compact Design - 20% smaller size than the previous model.
* Side Mount Design - Increased more than 30% of the working space below the sink area.
* Improved Infrared Sensor - Detects faster and precisely with Point-N-Lock technology.
* Low Energy Consumption - Increased battery life up to 1 1/2 year (Powered by just 4 AAA batteries).
* New Battery Compartment Design - Easier to open and close the battery slipcover.
* Softer Touch Button - Better manual on/off control.
Available now for $59.99 USD.

Read More

| iTouchless via Popgadget
Posted by John Goulden Categories: Design, Household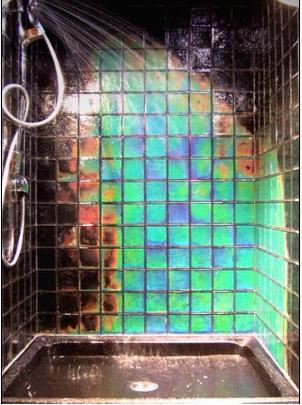 Faintly reminiscent of those Hypercolor t-shirts from the early 90's are the Moving Color glass tiles that change color with exposure to heat. The tiles are available in eight base-coat colors, carry a one-year warranty, and are suitable for use in any kind of installation where they will come into contact with water. You can install the tile in a shower as shown in the picture above, or another application that depicted on their website is where a radiant heat source is installed behind the tile, causing it to change colors without any apparent external stimuli.
Pricing starts at $25 USD per 4-inch square tile, and the only downside we can see (besides the price) is the potential life-span, or lack thereof. The website is quoted as saying that the "Reaction life of moving color has been witnessed as exceeding 7 years." Assuming you may only get 7-10 years worth of color-changing goodness from the tile, it seems a bit steep for the money. Then again, you may be tired of the look within just a few years so the life-span may be a moot issue.

Read More

| Moving Color via Trendir
Posted by John Goulden Categories: Household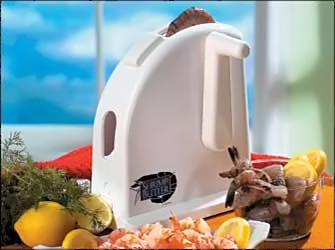 If you really dig peel and eat shrimp, but despise the chore of deveining the little critters, the Shrimp Butler may be what you're looking for. Simply insert your unsuspecting bottom dweller into the opening, turn the handle, and the shrimp torture device kicks into action by slicing, filleting, and deveining with almost effortless ease.
It seems a tad expensive at $44.95 USD for what looks like a handful of plastic, but if it works, the time saved could make it worth the cost.

Read More

| The Home Marketplace via Kitchen Contraptions
Posted by Jared Hislop Categories: Household, Misc. Tech, Science, Transportation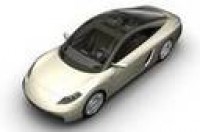 German company Loremo AG has introduced a new vehicle which they claim gets 157 miles per gallon. The new car uses state-of-the-art aerodynamics combined with a lightweight body to combat gas guzzling. While some of the fuel efficient cars use smaller engines that deliver less power, this car doesn't play around in the power department. The base model uses a 2 cylinder 20 hp turbo diesel engine that reaches a top speed of 100 MPH with a 0 to 60 time of 9 seconds, and the GT model boasts a top speed of 135 MPH. Loremo has a new technology that they call "linear cell structure" that makes the car light without sacrificing strength. Both models meet static/dynamic requirements for crash safety. Standard features on both models include airbags, particle filter, dashboard computer, and air conditioning. Loremo AG plans to sell the Loremo LS for less than 11,000 euros and the GT for 15,000 euros. With the rising costs of gas in the US we would like to see a vehicle like this available. Unfortunately this car is still dependant on gas, and we doubt its strength in a crash, as tiny car + low weight = death.

Read More

| If Energy
Posted by John Goulden Categories: Household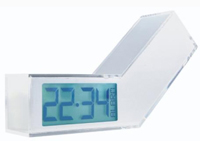 I've always been rather fascinated with clocks. Fascinated by, but not terribly fond of, as they're rather blatant in telling me how late I am for wherever I was going. Regardless, Lexon has put an interesting twist, or tilt as the case may be, on what would otherwise be a rather average alarm clock. With the LCD in the horizontal position the alarm is primed and ready for action, and when it starts wailing to wake you out of dreamful bliss, you simply tilt the clock onto its other side to silence it. Simple . . . yet maybe too simple, as the all important snooze feature seems to be a no-show.
Available in 6 different colors, the acrylic-housed clock was envisioned by Danish designer Nina Tolstrup and sells for $36.50 USD.

Read More

| Unica via Product Dose
Posted by Jared Hislop Categories: Design, Household, Misc. Tech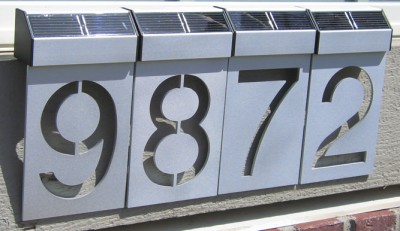 We have all been there when driving to an unknown home late at night. Most house numbers are hard to see in the dark. Matterinc has set out to change that with new solar LED address numbers. Each number is laser cut out of anodized aluminum. The solar arrays on top of each number provide power to the included batteries, and two white LEDs shine in the darkess, lighting the number below. On a full solar charge, the LEDs provide eight to ten hours of light - enough to last a full night just about anywhere. Matterinc recommends placing the device in full sunlight for best results. The numbers are available in either black or silver, and are viewable up to 40 feet away. They retail for $17.99 USD and come with all of the necessary hardware for mounting.

Read More

| Digital Toys Review
Read More

| Product Page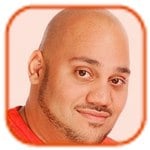 Posted by Andru Edwards Categories: Design, Household, Misc. Tech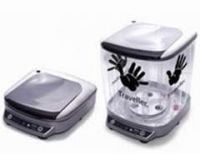 For anyone constantly on the go, we know that doing laundry can get in the way. Apparently, Astone knows that as well, as they are set to start selling this portable washing machine this June. Weighing in at about four-and-a-half pounds, this puppy can hold up to 1.7 gallons of water once it's inflated. The word is that it will do everything a standard washing machine can do, just at a much smaller scale. At $70 USD, it doesn't sound like too bad a deal.

Read More

| NewLaunches
© Gear Live Inc. – User-posted content, unless source is quoted, is licensed under a Creative Commons Public Domain License. Gear Live graphics, logos, designs, page headers, button icons, videos, articles, blogs, forums, scripts and other service names are the trademarks of Gear Live Inc.