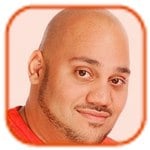 Posted by Andru Edwards Categories: Design, Household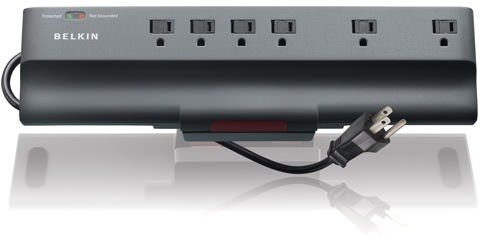 Belkin aims to please those who hate crawling under their desk to plug things in. The Clamp-On Surge Protector is the first of it's kind, hooking on to the edge of your desk, workbench, or other similar area, allowing you to simply plug and unplug things from the comfort of your chair, if you so choose. Aside from the whole clamp thing, the surge protector also has a ten-foot cord, and 6 outlets - four normal, and two "BlockSpace."
"Most of the time, surge protectors are made for placement on the ground," says Kelly Berg, Sr. Product Manager for Belkin. "By adding the clamp-on feature, you can move and mount the Surge Protector to an easy-to-reach spot—whether it's your computer desk or your workbench in the garage."
The Belkin Clamp-On Surge Protector will retail for $34.99 USD, and will ship in North America in October, with launches in Asia, Europe, and Australia to follow shortly thereafter.
Posted by Dave White Categories: Home Entertainment, Household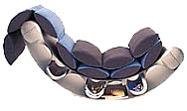 Want to hunker down for a good read without having to get up every so often to get something else to peruse? A design company called Umamy has you covered.
The name of this super-comfortable couch is the Groovy Banana. We're guessing that it's named that because of it's look. We're also guessing that we'd be very comfortable rocking back and forth in its rubbery depths. Notice the "shelves" underneath, on which you can store your books, magazines, even an e-reader or laptop.
You certainly would not want to do tricks on this baby. For one thing, your books would go flying. For another, you might not be able to get back up if the Groovy Banana landed on you. Better not to monkey around.
Wondering about price? So are we ...
Read More

| Umamy

Posted by Dave White Categories: Accessories, Household, Wireless / WiFi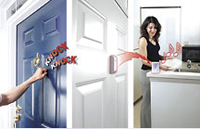 When is a door chime not a door chime? When it's a knock.
Check out the Knock-Knock Door Chime, a device that doesn't show itself off as itself. You install it on the inside of your front door, on an adjoining wall, or up to 100 feet away, and let the chime do the rest. When a friend or neighbor or door-to-door salesman knocks on the front door, the chime sounds inside the house, alerting you to the presence of someone you do or do not want to see. No wires are needed, and you can pick one up for $49.99 USD.
Read More

| Gizmocity via Coolest Gadgets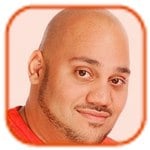 Posted by Andru Edwards Categories: Design, Household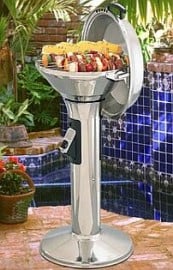 As summer continues to melt our non-air conditioned office, we often find ourselves thinking about technology related to the season. When we were sent news about the Del Mar Magma Grill, we laughed at how much it resembled a podium, but then realized the draw. Most grills are either too small, or just way too big and bulky. The Del Mar Magma grill goes against the grain. This thing has a small footprint, and is made out of 18-9 stainless steel. Standing 41-inches tall, it takes a very functional approach to grilling and can be doubled as an oven or stove, and you can choose from natural gas or propane models. If you want one, they sell for $400 USD. A bit pricey, but that is the cost of style, we guess.
Read More

| Magma Products

Posted by Nino Marchetti Categories: Accessories, Household, Internet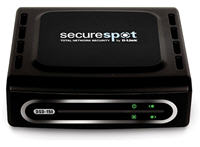 D-Link today rolled out the Securespot, an Internet security device designed to provide business-level threat protection for up to four computers on a home or small business network. This new device is priced at $99.99, the price of which includes one-year licenses for the computers being protected.
The Securespot, according to D-Link, uses a combination of hardware, software applications and Web-based management services to prevent unwanted content from breaching a protected network. Features included in this Internet security device include firewall and intrusion detection, a plug and play design, web-based control panel, multi-layer security, support for Windows and Mac based operating systems and content filters for 82 categories. The Securespot is powered by Bsecure Technologies.
Read More

| D-Link Securespot Product Page

Posted by James DeRuvo Categories: Household, Internet, Misc. Tech
A major player in wireless transmission of music and video says that a purely wireless and digital home is still about a decade away. Sonos CEO John MacFarlane believes that although both Redmond and Cupertino are banking on the technology, as well as third party hardware companies like Belkin and Philips, consumer interest and technology are still in their infancy.
The issue may be that the technology relies on home networking, and at current time, only 1 in 6 users have a network. This is largely due to the "flashing VCR" crowd not understanding what a home network can really do. When all that changes, the tipping point for consumer interst and technology isn't far behind.
Read More

| BBC Technology

Posted by James DeRuvo Categories: Household, Misc. Tech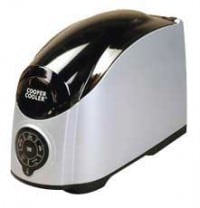 Perfect for a backyard BBQ party or a game when you need a chilled beverage in a hurry, the Cooper Cooler can chill a can of soda, bottle of beer, or even a bottle of wine in a few minutes. And when they promise refrigerator cold 43F/6C or even "ice cold" in about 5 minutes, they aren't kidding. The secret is 35 cubes of ice water, 2 cups of water, and rotation of the beverage as the chilled water is pumped over it. And the best part is, it doesn't shake up the contents of whatever you're drinking before you open it. Optional car lighter plug can even make it portable for that tailgating party. At around $80, it's a must for anyone who entertains.
Read More

| Cooper Cooler

Posted by Nino Marchetti Categories: Household, Misc. Tech, PC / Laptop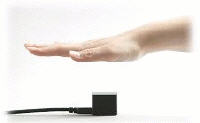 Fujitsu is now offering in North America their second generation PalmSecure biometric authentication device. This little security product is already in wide scale use in Japan, seeing over 10,000 sensors already installed in banks, universities, hospitals and private condominiums.
The PalmSecure, which can be used in a variety of settings such as room access security systems and PC/network login systems, "offers a contactless, hygienic and non-invasive means to authenticate identity by leveraging each person's unique palm vein architecture. The device works by capturing a near-infrared image of the palm vein pattern. The proprietary algorithm takes this data, converts it into a digitized biometric template, and then matches it against a pre-registered template."
Read More

| Fujitsu Product Page

Posted by John Goulden Categories: Household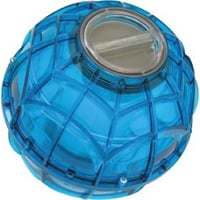 The Ice Cream Ball, or Play and Freeze Ice Cream Maker if you prefer the long name, does just what it says - it makes ice cream. However, with this contraption there's no handle to turn monotonously, and no electricity to do the work for you. Rather, you fill one end of the sphere with ice and rock salt, and the other end with your ingredients, and then shake, roll or toss the thing around (after you close the end caps obviously). In about twenty minutes you'll have about half a quart of ice cream to snack on, and if that's not enough, a MEGA model is available that makes one quart of mind-numbing goodness.
Is it just me or does this thing look a great deal like a hamster ball? Thanks, but no thanks. I'll stick to my electric ice cream maker, or have my good friends Ben and Jerry stop by.
Read More

| Amazon via Stuffiti
Posted by Nino Marchetti Categories: Home Entertainment, Household, PC / Laptop, Software

DVR pioneer ReplayTV, looking to "redefine the DVR experience", today unveiled a new PC-based DVR solution which lets users with PCs equipped with TV tuners enjoy a Tivo-like experience. The new ReplayTV PC Edition, expected in September, will cost $99.95, with additional yearly fees after the first year of $19.95.
The ReplayTV PC Edition makes a compatible PC much like any DVR currently on the market. Specialized features of this software product include a "surprise me" mode which automatically records programming featuring favorite actors, directors and genres; a mode for finding other shows and movies that are similar in genre or feature the same actors or directors as the one being watched; a variety of ways to search; and networking functions which include multi-room support and consolidating listings.
Beyond the highlighted features other notable items include presenting shows by airing, recorded shows organization which reportedly makes navigating through large listings less painful; overlap management; and a add-on product for viewing shows on computers with without tuners.
Read More

| ReplayTV Product Page

© Gear Live Inc. – User-posted content, unless source is quoted, is licensed under a Creative Commons Public Domain License. Gear Live graphics, logos, designs, page headers, button icons, videos, articles, blogs, forums, scripts and other service names are the trademarks of Gear Live Inc.