Find Our Latest Video Reviews on YouTube!
If you want to stay on top of all of our video reviews of the latest tech, be sure to check out and subscribe to the Gear Live YouTube channel, hosted by Andru Edwards! It's free!
Posted by Edwin Soto Categories: Corporate News, Home Entertainment,

In this amazing promotion to rebrand itself, EchoStar Communications Corporation, owners of DISH Network satellite TV has started a contest that could provide millions of dollars in DISH Network services and products. The campaign invites cities in the US to officially change their name to "Dish". In return, DISH Network will provide them with free programming for 10 years in every household. The deal states that you must change everything in the town, from the town sign to municipal buildings to schools in order to comply with the contest. They must even file state and federal documentation to make it official. Want to enter you town? Drop an email to citymakeover@dishnetwork.com before November 1st, 2005 to qualify. Click below for more details.
Click to continue reading Rename Your Town "Dish" and Get Free DISH Network for 10 Years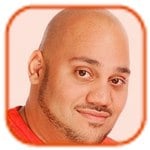 Posted by Andru Edwards Categories: Home Entertainment, PC / Laptop, Software,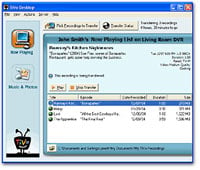 I must admit, since I got my HDTV a little less than a year ago, my TiVo hasn't been getting much play. I mean, it does serve as my primary DVD player and all, but it mostly lives today to record shows that aren't in high definition and only when the dual-tuner Comcast DVR is busy recording two shows at once. That being said, having the ability to mess around with it using TiVo Desktop is something I always enjoy, and later today I plan on doing it a bit more now that TiVo Desktop 2.2 has been released. TiVo Desktop 2.2 now includes support for playing TiVoToGo shows on Microsoft Portable Media Centers, as well as transferring video from your PC to the TiVo unit itself for playback (nice!). The bummer is that the software is only available for Windows XP and 2000 - still no Mac version of the more advanced TiVo Desktop software. Thank goodness for Virtual PC.

Read More

| TiVo Desktop via PVRBlog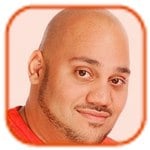 Posted by Andru Edwards Categories: Home Entertainment, Hot Deals,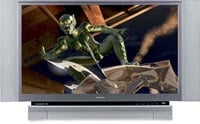 Panasonic is set to announce their first 1080p plasma display later today, which makes brings the technology that much closer to the forefront of our entertainment minds. Is what may be even more important news, the company is also going to cut the price of its 65-inch Viera HDTV by 50% over in Japan. Any time an expensive piece of technology sees such a large price drop, it normally equates to even better stuff coming down the pipeline.

Read More

| Daily Yomiuri via Gizmodo
Posted by Rob Stevens Categories: Accessories, Home Entertainment, Peripherals,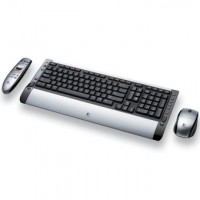 OK, now this is just fricking ridiculous. I'm going to give you this one last product update, and then I'm going on strike, because seriously, enough is enough. The S 510 has styling liberally stolen from their diNovo line, with an impossibly flat keyboard (which they're calling "zero degree tilt"😉, programmable function keys, media controls on the keyboard (including a useless "shuffle" button…thanks Apple), and battery life indicators on the keyboard to tell you when your six months are up and you need to make another sacrifice to the gods of Energizer. A remote control is included so you can kick back in your high back and…well, I'm not going to get into the disgusting details of what you might use a remote for with your computer. A wireless mouse rounds out the package. It's $100, which is what happens when you drop stuff like Bluetooth and go with your own proprietary wireless technology. Gotta save something for the big spenders, donchaknow?

Read More

| Logitech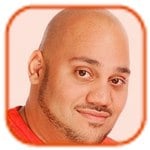 Posted by Andru Edwards Categories: Home Entertainment, Movies,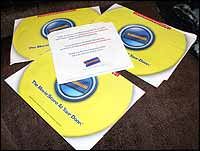 I, for one, am completely tired of all the fluctuating going on in the online DVD rental space. Prices have been raised and lowered more times than I can count on one hand. Yesterday I received an email from Blockbuster stating that my monthly cost would be climbing up from the $15 range to the $18 range for my "3 at a time" plan starting August 19, 2005. In fact, Blockbuster has raised the pricing on all of their plans so that they now cost exactly as much as similar plans on Netflix, those being the 5-out and 8-out plans at $29.99 and $47.99 respectively. The interesting thing here is that while Blockbuster Online has hit the 1 million member mark - and plans on doubling that within the next seven months - the company's "No More Late Fees" mindset has resulted in a loss of about $140 million. I guess that is cause for raising prices wherever they can.
More interesting, however, is the fact that Blockbuster Online will now be giving an added bonus to its members on a monthly basis. If taken advantage of, then you actually come out ahead even with the extra $3 per month hit. For example, this month in addition to the two in-store game or DVD rental coupons that is a standard feature of the Blockbuster Online service, they are also giving out free previously viewed titles to Online members as well. There is a list of about 25 movies that you can choose from. I even had a fourth offer in my account, which allows me to purchase an previously viewed title selling for $9.99-14.99 at the price of $7.99. Not too shabby.
Posted by Rob Stevens Categories: Accessories, Features, Home Entertainment, Product Reviews,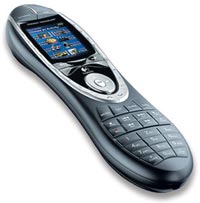 If you're anything like me, your living room is probably cluttered with remotes. OEM remotes, "universal" remotes, and remotes for the air conditioner you left behind when you moved. Men love 'em; there's nothing like the feel of a plastic remote (or five) in your hand to make you feel like you're in control. Women, on the other hand, see the remote as a bone of contention and the more of them there are, the more contentious the bone.
We asked our friends at Logitech if they could solve the problem, and they sent us their top-of-the-line programmable remote: The Harmony 880. Logitech has designed the remote to be used in conjunction with HDTV and PVR devices, and makes the process of doing things like changing the aspect ratio of your HDTV from 16x9 when on a DVD source, to 4x3 Expanded when on a TiVo. Most importantly, they tout the remote as being easy to set up and easy to use. We'll just see about that.
Click to continue reading Logitech Harmony 880 Advanced Universal Remote Review
Posted by Alex Grahmann Categories: Home Entertainment, Music, PC / Laptop, Peripherals,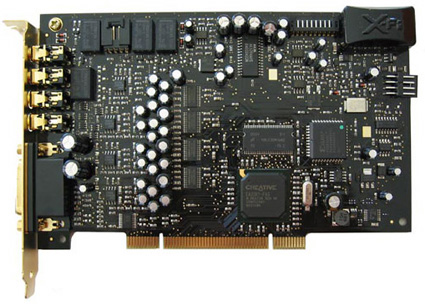 First revealed at this year's E3, the X-Fi line of Sound Blaster sound cards are now ready for the market. The new cards are designed specifically to power Creative's new Xtreme Fidelity audio standard, which promises to hit new heights of audio versatility and performance. Creative has long been the leader in the sound card business, and will release four versions of the new card to Best Buy stores later this month, the Elite Pro ($399), the Fatal1ty ($279), the Platinum ($199), and the XtremeMusic ($129). As is the common rhetoric in the high-tech world these days, Creative is promising that these new cards will "eventually and completely replace the old hi-fi equipment in the home."
Now, the cards seem great, but my question is this: How many of our readers really are replacing standard living-room audio/visual entertainment components with PC upgrades? We'd love to hear from those of you parting with your more traditional home theater elements and what you're using instead.
Read More

| Creative Press Release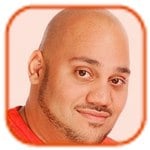 Posted by Andru Edwards Categories: Home Entertainment, Video Games,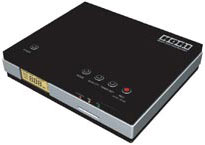 You know, something can be said for having a dedicated hardware device that can do one thing well, as opposed to a PC software equivalent that can't seem to get it quite right. Take the Hori Memory Stick PRO Duo Video Recorder for example. It allows one to record video content directly to a Memory Stick, rather than having to go through a clunky conversion process using software that sometimes works and sometimes doesn't. The device allows for four different recording preferences, the following being for a 1GB Stick:
150 minutes - 320x240, 30fps, 768kbps/128kbps, Stereo
270 minutes - 320x240, 15fps, 384kbps/128kbps, Stereo
530 minutes - 320x240, 15fps, 192kbps/64kbps, Stereo
1070 minutes - 116x112, 15fps, 96kbps/32kbps, Mono
Takes me back to the days of SP, LP, and SLP. Nonetheless, the price on this one isn't bad either - about 11,800 YEN in Japan, which roughly comes out to about a hundred bucks in the US.
Read More

| PSP 411

Posted by Oscar M. Cantu Categories: Home Entertainment, Internet,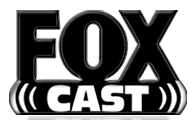 Fox has now joined the bandwagon that is Podcasting, or blogcasting. The FOXcasts are narrated by Michael Krogmann, and are free to download. This idea is nice since you don't have to be tied to a TV set to get an idea of what an episode is about. Only problem is that the site lacks updates, or content for that matter. Hopefully they'll get on the ball and give us some more.
Read More

| FoxCast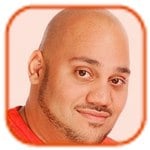 Posted by Andru Edwards Categories: Home Entertainment, Video Games,
We all know that the Xbox 360 is going to be a go-between for digital content. You will be able to use it as a Media Center Extender, even for high definition content. In fact, this console will most likely be the reason that I purchase a Media Center PC. The following quote, albeit by a Microsoft representative, puts it all into perspective:
Over the next 10 years, there is a revolution that's going to take place in TV moving to 16-by-9 screens and moving to high-definition format. And Xbox 360 is going to be a driving application for people to get high-definition television. Every Xbox 360 game will play on a regular TV, but they will all also support high-definition TV, and once you see a game in high definition, you never want to go back…every Xbox 360 will be what's called a Media Center Extender, and that means if you have content on your Media Center in the home and you have a network, you'll be able to play that content on your Xbox on the TV that the Xbox is connected to, which gives you the ability to distribute your music, your photos, your video, throughout the home. You'll also be able to take a camera, a digital camera, a digital music player, plug it into an Xbox 360, see your photos, play your music."
That's from Robbie Bach, Xbox Chief Officer, Home and Entertainment Division. The launch just can't come soon enough for me.
Read More

| DigitalTechNews
© Gear Live Inc. – User-posted content, unless source is quoted, is licensed under a Creative Commons Public Domain License. Gear Live graphics, logos, designs, page headers, button icons, videos, articles, blogs, forums, scripts and other service names are the trademarks of Gear Live Inc.