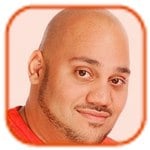 Posted by Andru Edwards Categories: Apple, Corporate News, Home Entertainment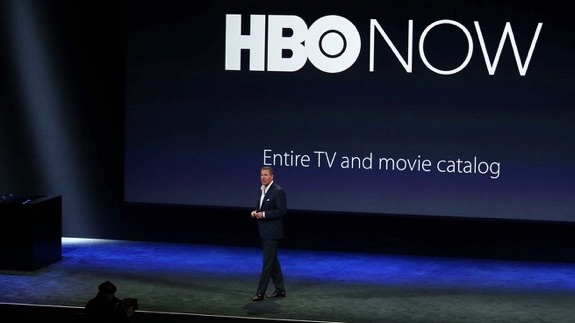 Apple kicked off its Spring Forward event this morning with a big announcement. HBO CEO Richard Plepler took the stage to announce that the new HBO standalone subscription service, HBO Now, will launch exclusively on Apple devices. The service will cost $14.99 per month, and includes the full HBO catalog of content. This is basically HBO Go, but without the need of a traditional HBO cable subscription in order to use it. HBO Now launches in April, and the first month will be free.
[Developing]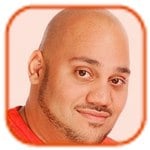 Posted by Andru Edwards Categories: Design, Home Entertainment, Music, Videos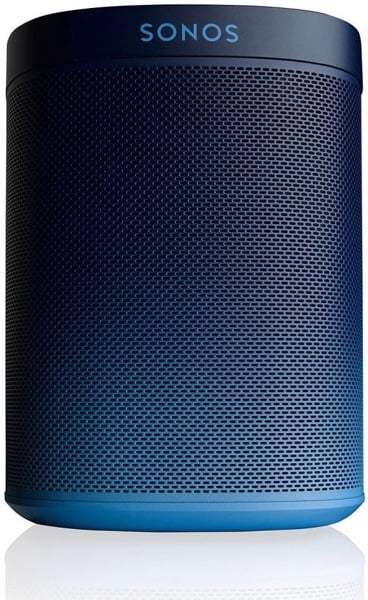 Sonos has announced a new, limited edition model of its Play:1 speaker in the Blue Note edition. Produced in collaboration with Blue Note Records, this Play:1 sports a gradient blue hue that strays from the typical white and black shades that Sonos has stuck to over the years. It's a way to commemorate the 75 years that the iconic jazz label has been in business. According to Sonos, painting the Play:1 this unique solor of light blue to navy was no simple task, requiring the use of robots and hand-painting to get the right look. The end result is what you see above. It'll cost you $249, which is a $50 premium over the standard Play:1, but with that you also get access to the exclusive Blue Note on Sonos radio station, with customized playlists from some of the best names in the jazz game. If you want one of the Blue Note Sonos Play:1 units, you'll likely have to act fairly quickly--the company is making only 4,100 of them. They'll be on sale on the Sonos Web site sometimes in the next few weeks.
Click to continue reading Limited edition Sonos Blue Note PLAY:1 celebrates 75 years of jazz
Read More

| Sonos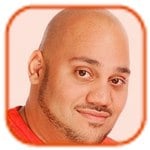 Posted by Andru Edwards Categories: Apple, Cell Phones, Features, Handhelds, Home Entertainment, Microsoft, Video Games, Videos
The sun will set on 2014 in just a few hours, and we are just in time with our annual top 10 list of the most-watched Gear Live video episodes. Over the past year, as expected, there was a bunch of Apple gear that made the list, with the release of the iPhone 6 and iPhone 6 Plus. The launch of the WWE Network was also groundbreaking, and our walkthrough proved to be the second most popular video of the year. Other items, like a tutorial on upgrading Xbox One controllers, a look at the Fitbit Force, and a how-to on installing the Nest Protect also proved popular as well.
Oh, and if you wanna be sure to get our new video episodes as they come out in 2015, be sure to subscribe to us on YouTube, in iTunes, or in your RSS reader!
Also, you can check out the top ten videos from 2013, 2012, 2011, 2010, 2009, 2008, and 2007 - and when you're done, be sure to check out the top 10 most popular Gear Live stories of 2013 as well!
Click to continue reading Top 10 Gear Live Videos of 2014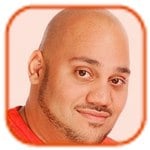 Posted by Andru Edwards Categories: Home Entertainment, Music, Wireless / WiFi, Family, Techies
This is an entry from our 2014 Holiday Gift Guide. Check it out for suggestions on what to buy your loved, liked, and hated ones this holiday season!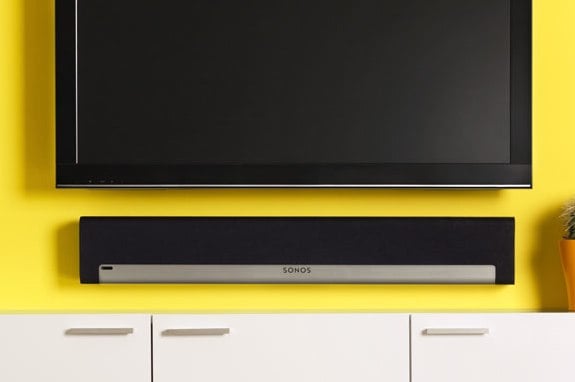 Sonos has earned two spots in our 2014 Holiday Gift Guide, because the Playbar is just so fantastic. Soundbars are typically designed to replace your HDTV's anemic speakers. The Sonos Playbar does that, but but also has a much cooler additional function: It integrates with all the rest of the Sonos multiroom audio system lineup (some of which has already appeared in our Holiday Gift Guide!), streaming music from your Mac, PC, smartphone, and subscription online services. Pair it up with a Sonos SUB and a couple of Play:1 units and you've got a bonafide wireless surround sound system.
You can pick up the Sonos Playbar now from Amazon for $699, and they'll even throw in a free Sonos BRIDGE accessory as well.
Read More

| Sonos Playbar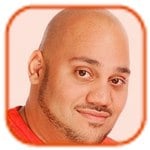 Posted by Andru Edwards Categories: Apple, Features, HDTV, Home Entertainment, Family, Men, Techies, Under $100, Under $25, Under $250, Under $500
This is an entry from our 2014 Holiday Gift Guide. Check it out for suggestions on what to buy your loved, liked, and hated ones this holiday season!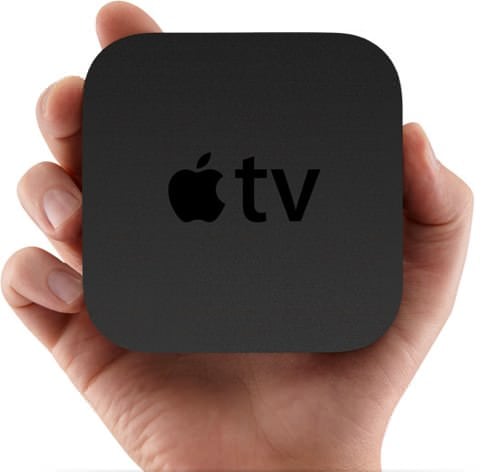 iOS devices like the iPhone, iPad, and iPod touch will be big holiday gifts this year, make no mistake about it. The Apple TV is actually a fantastic complement to Apple's handhelds, worthy of being featured in our 2014 Holiday Gift Guide. A nice little device in its own right, the Apple TV gives you access to Apple's iTunes Store entertainment content right on your television. In addition, you get Netflix, Hulu Plus, YouTube, sports networks, and plenty of other entertainment options. Connect it to your iTunes Home Share, and you can use your iOS devices as remote controls for the Apple TV. The best part, though, is AirPlay. You can beam audio and video content right to the Apple TV with ease from your iOS device, or your Mac. You can also mirror the display of these devices as well, all wireless over your home network.
You can pick up the Apple TV for $99, or $94.95 on Amazon.
Honorable Mention: Roku 3 Streaming Player
Read More

| Apple TV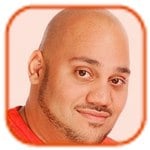 Posted by Andru Edwards Categories: Features, Home Entertainment, Music, Men, Techies, Under $250, Under $500
This is an entry from our 2014 Holiday Gift Guide. Check it out for suggestions on what to buy your loved, liked, and hated ones this holiday season!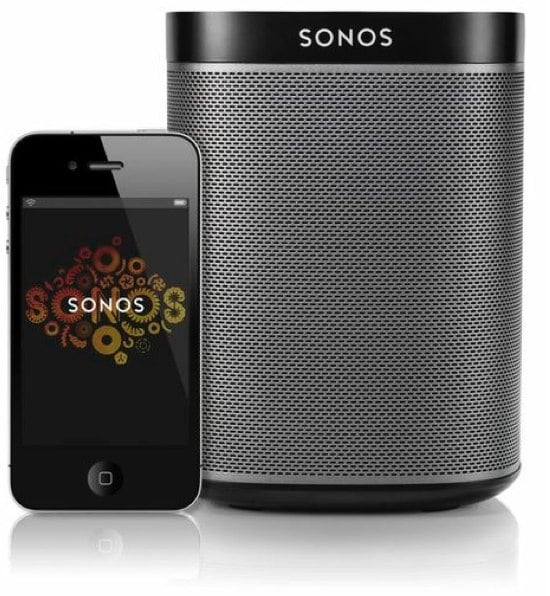 We're music fans here at Gear Live (seriously, check out the Gear Live Rdio channel!) so we wanna make sure to include great music gadgets in our 2014 Holiday Gift Guide. This year, we're kicking it off with the Sonos PLAY:1. If you're unfamiliar with Sonos, it's basically the best way to get music from just about any location (your computer, your iPhone, the web, the cloud, etc.) to play in any room in your house. It's super intuitive, and even years after using Sonos, the technology still blows us away. The Sonos PLAY:1 is a wireless all-in-one music system that lets you jump right into the Sonos experience. If you have an iOS or Android device, you can download the Sonos remote control app, and you can also control the system with a computer using the Sonos Desktop Controller. Here are some other Sonos products that go nicely with the Sonos PLAY:1, which itself you can get for $199 from Sonos, or order from Amazon and get a free Sonos Bridge included with purchase!
You can use a pair of Play:1, Play:3, or Play:5 units to create wide stereo sound as well!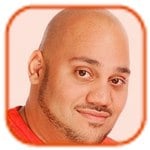 Posted by Andru Edwards Categories: Features, Home Entertainment, Movies, Science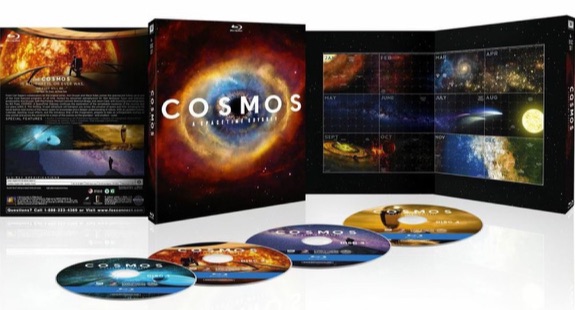 If you happened to catch the 13-part adventure that was Cosmos: A Spacetime Odyssey, hosted by Neil deGrasse Tyson, then you are already aware that it's a visual masterpiece worthy of being in your collection, and we're giving away a copy of the Blu-ray set. Aside from the 13 episodes in crisp 1080p, the $40 set includes over two hours of bonus content:
The Cosmic Calendar: An Interactive Look at the History of the Universe (Blu-ray Exclusive)
COSMOS: A Spacetime Odyssey – The Voyage Continues
Celebrating Carl Sagan: A Selection From The Library of Congress Dedication
COSMOS at Comic-Con 2013
Audio Commentary on Episode One: "Standing Up in the Milky Way"
Cool, right? Ready to enter? Simply use the widget below to keep track of your entries! If you're a Gear Live Patreon backer at any level, you get an extra 25 entries in this giveaway! We've got a lot of ways for you to enter even if you aren't, but don't check off any that you don't actually perform. If you do, you'll be eliminated: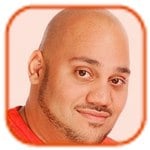 Posted by Andru Edwards Categories: Home Entertainment, Microsoft, Video Games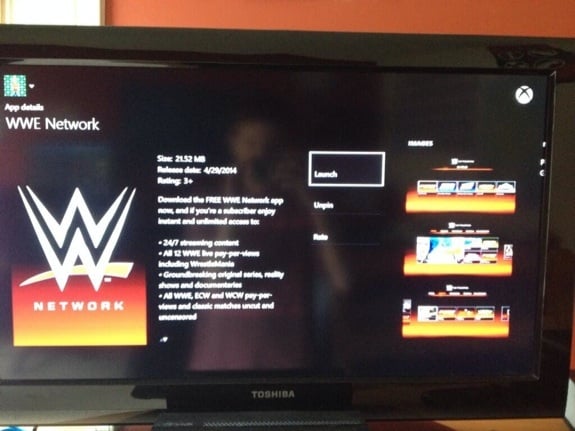 The WWE Network app is now available for download on the Xbox One console, completing its availability on all announced video game platforms. Prior to today, the WWE Network was available on the Playstation 3, Playstation 4, and Xbox 360, with the Xbox One launch scheduled to come later "this summer." Obviously, the app was completed here in early spring, and made its way to the Xbox Live Marketplace without so much as an announcement from WWE or Microsoft.
We played with the app for a few minutes, and found it to be much easier to navigate than the other game console offerings. In fact, we'd place the Xbox One version just behind that of the Apple TV when it comes to connected devices. Having already used the WWE Network on the Xbox 360, after downloading it to the Xbox One, I was able to navigate around and watch content without having to log in again, thanks to my credentials syncing over Microsoft's cloud.
Streaming quality looks great, with no initial lag or stutter. You can download the WWE Network app now.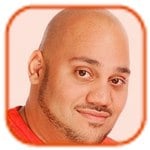 Posted by Andru Edwards Categories: Apple, Corporate News, Home Entertainment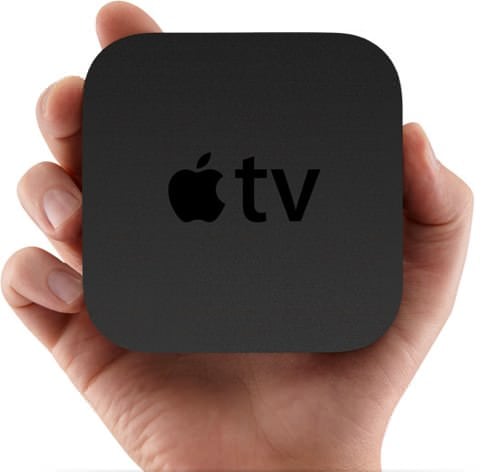 Apple CEO announced that Apple TV sales have now surpassed 20 million during today's Q2 2014 earnings call. As such, the company recently stopped referring to the Apple TV business as a "hobby," as it's done for the past seven years or so.
"I'm feeling good about this business and where it could go," Tim Cook said, further revealing that the company stopped calling the product segment a hobby once it pulled in $1 billion in revenue in 2013. "it didn't feel right to me to refer to something that brought in a billion dollars as a 'hobby,'"
Now, the Apple TV is an "area of intense interest"--no longer a hobby, indeed. The last major Apple TV hardware release came in 2012. Since then, the company has added many new channels of content over time. Rumors continue to persist that Apple will release a new Apple TV set-top box with expanded functionality, while others say that the company is set to reveal a full-on 4K Ultra High Definition television set of its own.
You can pick up the current Apple TV at a discount on Amazon.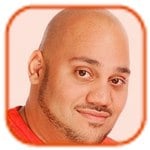 Posted by Andru Edwards Categories: Home Entertainment, Music, Wireless / WiFi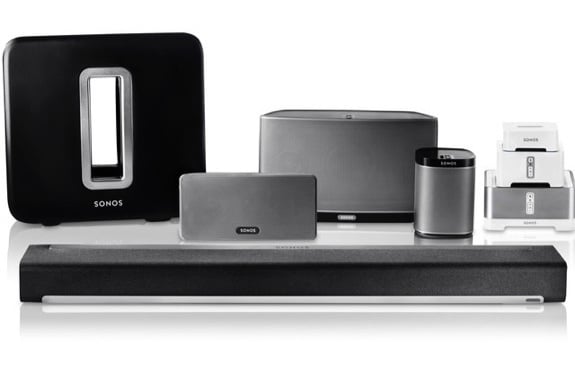 We've been huge Sonos fans here at Gear Live for years, but if there's one niggle we've heard complaints about from users more than any other, it's that you have to plug in one Sonos component into your wired network. Normally, this would mean buying the Sonos Bridge in addition to whatever speaker components you'd want to place throughout your home, because it's rare that the place you want to put your Sonos device just happens to be where your networking equipment is. The result? You'd have to pay $50 for the Bridge, upping the price of entry.
Well, now Sonos is set to change how it handles creating its SonosNet wireless mesh network, which is the way that Sonos components communicate with each other. "We've found a way to deliver all the benefits of SonosNet without a product directly connected to your router," the company said in a blog post. The best part? All that will be required is a software update, so existing Sonos owners will be able to ditch the wired requirement as well, once the update goes public.
With the new method, you plug a Sonos component in and then fire up the Sonos app on your smartphone or tablet. Then you simply select your Wi-Fi network, put in your password, and Sonos jumps on and takes care of the rest. As long as you don't have a huge house with Sonos components spread so far apart that the wireless signal can't talk to each other (and that would have to be a pretty big house), you are golden. Sonos is launching a beta program to allow those interested to try it out and find any bugs before pushing it out to the masses.
You can check out the Sonos product line-up now.
Read More

| Sonos Beta

© Gear Live Inc. – User-posted content, unless source is quoted, is licensed under a Creative Commons Public Domain License. Gear Live graphics, logos, designs, page headers, button icons, videos, articles, blogs, forums, scripts and other service names are the trademarks of Gear Live Inc.