Posted by Categories: Home Entertainment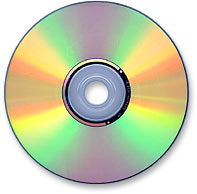 Most of you are probably aware of the Blu-Ray (BD-ROM) / HD-DVD technology war that is brewing, but might not know the exact details of each format. I think this article paints a nice picture of what will be coming in the future of DVD. BD-ROM offers 25GB per layer where HD-DVD only offers 20GB per layer. Most backers of HD-DVD are touting that there will be an easier transition using HD-DVD because that technology uses existing pressing technology and does not need entirely new production lines. What does that mean? Lower cost for the consumer.
Read More

| EE Times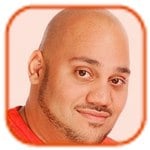 Posted by Andru Edwards Categories: Features, Home Entertainment, Product Reviews
If there is one thing I have learned, it's that universal remotes are never truly universal. You can go through hours and hours of setup, and there will be that one little detail that makes it remain undone. Then I heard about the Logitech Harmony 688 remote. Thre is barely any configuration here, as the remote connects via USB through your PC to an online remote code database. After just 48 hours, I have seen the light. Simply put, the Harmony 688 is the absolute best remote control I have had the pleasure to use. Ever. Find out why after the jump.
Click to continue reading Logitech Harmony 688 Remote Control Review
Posted by Hector Martinez Categories: Home Entertainment

We could go two ways with this one. Hopefully manufacturers will make things easier on the consumer by including both DVD and HDTV content on one of these dual-layered discs. But they might also ignore the technology and still make you purchase both formats, in a scheme that we can also foresee. The Register article appears to focus on the former of the two scenarios, describing how the discs can help smoothen the transition to the new HDTV standard, by assuring customers that they have both versions of a movie (Blu Ray and DVD) on one disc, for when they decide to upgrade their TV's.
Read More

| The Register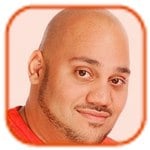 Posted by Andru Edwards Categories: Home Entertainment

If doing away with late fees wasn't enough for you, Blockbuster has reduced the fee of it's Blockbuster Online subscription service. For those keeping score, this is the second time they have dropped the price of Blockbuster Online in just a matter of a couple of months. Just two months ago, Blockbuster Online dropped from $19.99 per month to $17.49. The latest decrease brings the price down to a cool $14.99 per month. With Blockbuster Online you get to have 3 DVD's out at any time, plus you get two free in-store movie or game rentals per month. The new price point is guaranteed through January 2006.

Read More

| Internet Week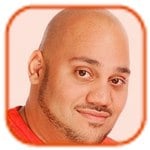 Posted by Andru Edwards Categories: Home Entertainment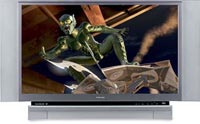 It looks like Toshiba plans to jump out of the plasma display panel television market head first, and with good reason. They developed surface conduction electron emitter display (or, SED) panels in conjuction with Canon Japan, and plan to produce all flat panel televisions with screens that measure 40 inches or larger with SED display panels. I have always seen plasma as a love-it-or-hate-it thing, and personally haven't been that impressed with the technology. SED is expected to bring with it higher contrast ratios, faster response times, and consume less power than plasma and LCD televisions. The plan is to have these for sale in Japan by mid-2005.

Read More

| MacNewsWorld
Posted by Hector Martinez Categories: Home Entertainment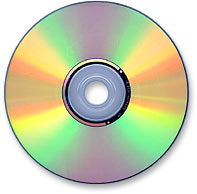 While we love the way competition helps to bring down prices, format wars can just bring us headaches. Paramount Pictures, Universal Pictures and Warner Brothers have all announced their support for HD DVD, which was developed by Toshiba and NEC; while Blu-Ray will have Dell, Philips, Sony and Twentieth Century Fox in their corner. It's still too early to tell, but it sounds like Blu-Ray will emerge victorious, especially since the PS3 will support it out of the box, and it holds about a third more data. The downside is that unlike HD DVD, the hardware would be more expensive and incompatible with current players.
Read More

| VNUnet
Posted by Hector Martinez Categories: Home Entertainment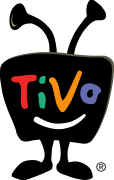 Most readers already know how
fond I am
of my PVR device, and to so to hear this kind of news this morning, I'm just left completely disgusted. According to a
report
on USA Today, TiVo is planning on introducing static ad images on their players, when users skip through commercials. It's a valid concern for advertisers, without whom we would not have TV programs in the first place. But as one user already points out: "I'm already paying $12.95 a month (to avoid commercials)." Half the fun of a PVR is not putting up with ads. I simply don't watch them anymore these days, allowing me to catch a 1-hour show in about 40 minutes. First we have to put up with annoying Fanta videos before our $10.50 movies, and now this.
Click here to discuss this story on the Gear Live Message Boards.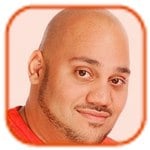 Posted by Andru Edwards Categories: Home Entertainment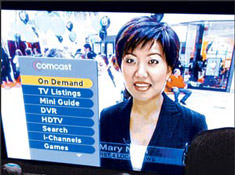 Comcast is finally set to begin rolling out new cable boxes with Microsoft's
Foundation Edition 1.7
software beginning tomorrow to approximately 1 million subscribers in Washington state. Comcast and Microsoft inked the agreement last May, which saw Comcast grant Microsoft the rights to have their set top box software running on 5 million Comcast boxes. The new boxes will allow for much more functionality than you will find on just about any other box. For example, each one will come with a 120 GB internal hard drive and will have advanced DVR functions. This thing can do just about everything a standard TiVo can do, plus more. The dual tuner boxes will allow you to record two shows at once, and they WILL record high definition broadcasts as well. On Demand programming will also be available beginning tomorrow. As for Microsoft, they have just been itching to get into the living rooms of every American home. Along with the XBOX, and Media Center PC's, this is just another channel for them to do so. A Microsoft representative also stated that there is a possibility of having Comcast boxes and Media Center PC's communicate with each other in the future. You can check out the many features of the Foundation Edition 1.7 software by viewing
this video
.
Read More

| Seattle Post-Intelligencer
Posted by Categories: Home Entertainment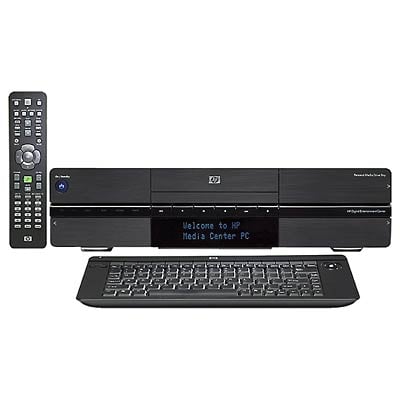 The line between personal computer and home entertainment system appear to be more blurred as each day passes. This is no exception with the all new
HP z545 Digital Entertainment Center
. At first glance it is a normal home entertainment receiver, upon further inspection, it houses Windows XP Media Center, an Intel Pentium 4 3.0Ghz w/HT, 512MB RAM, and ATI RADEON X300 SE Graphics Card with 128MB RAM, a 200GB hard drive
AND
a 160GB Personal Media Drive, a Dual Layer 16x DVD-+R/RW drive. Catch your breath, and we will continue. There is also an integrated Personal Video Recorder with dual TV tuners, a 9-in-1 memory card reader, 2 USB 2.0 ports, a FireWire port, gigabit ethernet, 802.11b/g wi-fi built in, and high-definition audio with 7.1 surround sound...phew!
With all this in a stylish case designed beautifully to blend in with the rest of your components in your entertainment room, the HP z545 Digital Entertainment Center definitely seems to be at the forefront of the living room media hub race, at least here in the US.
Read More

| Sparktoblog
Compare Pricing

| HPshopping.com
Posted by Hector Martinez Categories: Home Entertainment
Get ready for an extensive advertising blitz from these two powerhouses this holiday season. In an effort to promote their new Media Center PC's, the two companies will be launching a new site,
digitaljoy.com
, which demonstrates how a PC can be the hub of an entertainment center. Part of the plan is a $1,400 PC that looks like a DVD player and a device that beams digital photos, video and music through the home over radio waves. It may not catch on fully this year, one analyst observes, but it's a first step in letting consumers know what's possible.
Read More

| Seattle Times
© Gear Live Inc. – User-posted content, unless source is quoted, is licensed under a Creative Commons Public Domain License. Gear Live graphics, logos, designs, page headers, button icons, videos, articles, blogs, forums, scripts and other service names are the trademarks of Gear Live Inc.