Posted by Hector Martinez Categories: Home Entertainment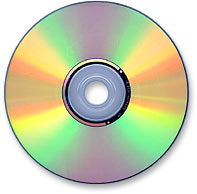 Looks like Blu-Ray has another supporter in the HD format wars, and it's a biggie. Yesterday Apple announced that it will be the latest member in the Blu-Ray Disc Association, following a bimonthly meeting in South Korea hosted by electronics maker Samsung. Proponents of Blu Ray say that the format holds more data, while companies favoring the HD-DVD format say that they are cheaper to manufacture. The upcoming players for each format are both backward-compatible with existing DVD's. Since Sony and Apple are now behind Blu-Ray, some of you might think that the war is just about over now. Well, take a look at the upcoming HD-DVD releases and you might think twice.
Read More

| CNet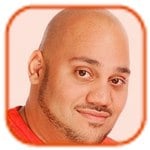 Posted by Andru Edwards Categories: Home Entertainment, Misc. Tech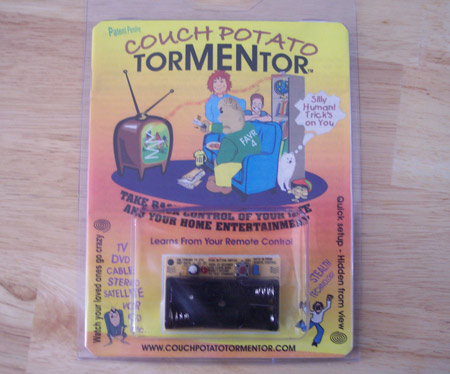 Not surprisingly, many of you showed great glee in the fact that there was a gadget that would allow you to annoy those who enjoy their home entertainment. The Couch Potato Tormentor was announced a few days ago, and we have had a chance to play around with it for just about that amount of time. If you are thinking of picking one up to annoy your roommate or loved one, we have all the details on this little device. Check out our review of the Couch Potato Tormentor after the jump.
Click to continue reading Couch Potato Tormentor Review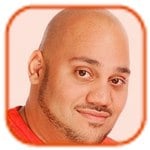 Posted by Andru Edwards Categories: Home Entertainment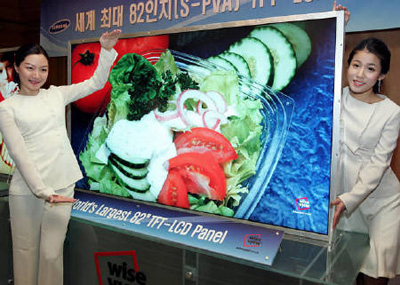 Come on now, Samsung. Why do you taunt us so? Obviously this 82" TFT-LCD high definition television isn't even on the market yet (you can expect to see it in a couple of years), but once it does hit retail, who is going to be able to afford one? Oh well, it sure is a nice way to hit CeBIT with style.
Read More

| Samsung Release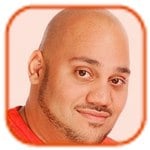 Posted by Andru Edwards Categories: Home Entertainment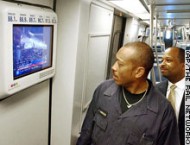 The Metropolitan Atlanta Rapid Transit Authority is set to become the first North American subway system to integrate television and radio feeds into their transit system. Commuters will be able to check out looped news feeds from local affiliates along with three radio stations playing Top 40, R&B, and Jazz hits. Instead of piping the television audio through the on board sound system, riders will tune in to the television audio using an FM transmitter, similar to the radio feeds. MARTA plans to bring in $20 million based on their share of the advertising dollars over the next ten years.
(Thanks, Antman!)
Read More

| CNN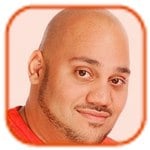 Posted by Andru Edwards Categories: Home Entertainment, Wireless / WiFi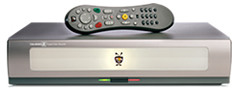 Many, many people have been waiting for TiVo to add support for 802.11g wireless adapters ever since the technology became available. With the recent release of TiVo To Go, the need grew. After all, transferring large files at 802.11b speeds sucks - especially when you have a G network ready to do the work at five times the pace. Well, don't expect much from the upgrade. While TiVo now supports a couple of 802.11g adapters, using them won't increase the speed of the file transfer. Does this make any sense? Way to go, TiVo, for screwing up yet another strategy. To top it off, you need to have the latest TiVo 7.1 software. That means that if you have a TiVo-DVD Player/Burner combo (that's me), or a Series1 box - you're out of luck! At least you can now get an adapter, and change your network from mixed to G-only. That counts for something, right?
Read More

| Houston Chronicle via PVRBlog
Posted by Categories: Home Entertainment, Internet, Movies, Music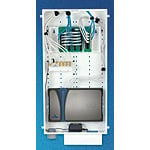 I know structured wiring and home automation aren't exactly at the tip of your tongue. All I can say is that it will be. If you want to be able to integrate all of your high tech audio and video toys with your home entertainment systems, and build them into multi room designs, you will need both home automation and structured wiring. The reason I mention this is that Leviton has announced that it is releasing the LE&AP, a multimedia hard drive distribution unit for its structured wiring enclosures. With a Linux based operating system, the LE&AP allows you to distribute your digital music and videos across multiple platforms. Send your MP3's to your stereo and your digital videos and digital camera images to the televisions. The distribution unit will also share out your broadband connection. I'm an MCSE and I'm going to be looking at this way before I look at mounting a computer with windows media system loaded on it.
This is an 8-zone commercial grade gateway and firewall, with 4 USB expansion ports, and a 120 GB internal drive. It can be upgraded to larger storage capacity as well as software upgrades. From the looks of the system eventually it will integrate with your security and home control devices as well.
With basic audio and video connections as well as advanced digital connections, the unit connects to your TV or stereo and uses your home network for communications. With the remote and some easy to use menus on the TV homeowners can browse and select all of their audio, video and photo storage.
Read More

| Leviton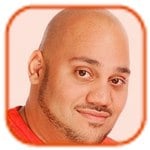 Posted by Andru Edwards Categories: Home Entertainment
Imagine if you will be able to send audio signal from one location in your house to six other locations in your house. Now keep imagining, imagine you could control each room individually. Now, imagine if each room could choose what it wanted to listen to. With a tuner, CD, Sonos unit that streams your PC audio or Television Audio you have an endless selection. I know it sounds like a nice dream, but it's a dream Russound has made come true. They have this wonderful 6 inputs, 6-room audio distribution system using A-Bus technology. As one of the best selling multi-room audio systems, how could it get any better? Well the old CAV system has been replaced with the new CAM series. It features LCD keypads in every room, a built in tuner and your choice of AM/FM or AM/FM/XM. How easy is it to setup? Simple, cat5 runs from the distribution point to the keypads and speaker wire from the keypads to the speakers. What about noise from amplified signal being dragged across every light and electrical line in the house? Not to worry, there is none. Russound uses cat5 to get signal to the amplified keypads at 50watts per channel. I hope you are adding these things to my birthday gift list.
Read More

| Russound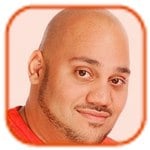 Posted by Andru Edwards Categories: Corporate News, Home Entertainment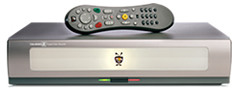 It took them long enough, but TiVo has finally released an SDK which will allow developers to program web services and other applications for TiVo DVR's over a network. The basic JavaHMO is an example of a program that is written to give the TiVo more functionality, but was a labor intensive project since there was no SDK at the time of its development. The first kit available to developers includes three applications - a weather module, an RSS reader, and some sort of game. Time will tell if this will be another one of those "too little, too late" deals, as Microsoft's Windows Media Center 2005, Comcast, and others have been gaining on TiVo with much success.
Read More

| The Motley Fool

Posted by Oscar M. Cantu Categories: Home Entertainment, Video Games

Sony's newest and highly-anticipated microprocessor code-named Cell will run at a blazing 4.6 gigahertz. Next month, IBM, Sony and Toshiba will present four technical papers at the International Solid State Circuits Conference. This chip is a multicore 64-bit processor capable of massive floating point processing. What this translates into is massive operating power from a single chip. Sony plans to use this processor to power its next generation Playstation as well as home servers for broadband content and high-definition televisions. It probably will not be long until we see this kind of processing power on our home desktops as we see processing speed increase at almost a weekly basis.
Read More

| Team Xbox
Posted by Categories: Home Entertainment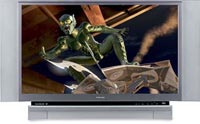 The only way to have the biggest and best Super Bowl party on the block is to collaborate the food and fun with high definition. If you haven't purchased an HDTV yet, you may need some help with choosing what is best. As the HDTV market grew tremendously in 2004, the choices grew by a large margin. CNN Money has an article that aims to provide some insight on the myriad of options that are out there, as well as how retailers are likely rake in the profits this week.
Read More

|CNN Money
© Gear Live Inc. – User-posted content, unless source is quoted, is licensed under a Creative Commons Public Domain License. Gear Live graphics, logos, designs, page headers, button icons, videos, articles, blogs, forums, scripts and other service names are the trademarks of Gear Live Inc.