Posted by Oscar M. Cantu Categories: Home Entertainment, Music

Seems as though everything having to do with technology is getting smaller and better. Now the same holds true for speakers. While you can't expect to get extreme home theater quality sound from these speakers, they are extremely thin and can be placed anywhere. I can only imagine what crazy setups can come from people using these type of speakers in their homes when they become available. The speakers do not have a sub woofer, no tweeter, and no crossover. Instead, it utilizes a tiny magnet, a voice coil and a paper thin panel.
Read More

| Popular Mechanics [via Gizmodo]

Posted by Jesse Easley Categories: Home Entertainment, Mods / Hacks, PC / Laptop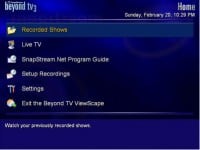 I've been wanting a TiVo for sometime, and while searching the interweb I found a great article about how to build a complete DIY media PC. It may look daunting, but the satisfaction you will earn from building a highly scalable DVR solution, which can also stream music/video and run emulated game software is unmatched by anything TiVo, ReplayTV, or your local cable company can give you.
Read More

| MAKE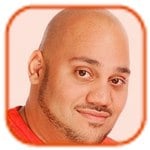 Posted by Andru Edwards Categories: Corporate News, Home Entertainment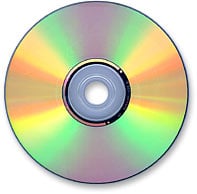 Sony and Toshiba are said to be as close to an agreement on the next gen DVD standard which could be announced as soon as the end of the month. This is great news for us technology hounds. Usually it's the lack of an industry standard that keeps us waiting. The compromise will allow Sony to use it's Blu-Ray structure on Toshiba's HD-DVDs. Sony's Blu-Ray discs hold 50GB vs Toshiba's HD-DVD at 30GB. However, by using Toshiba's HD-DVDs, DVD facilities won't have to do as much retooling as Sony's format would require. Don't get your hopes up too high just yet, nothing is a done deal until it's signed, sealed, and delivered. Here is a bit more on the issue.
Read More

| ARS Technica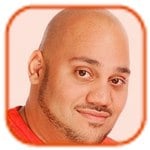 Posted by Andru Edwards Categories: Corporate News, Home Entertainment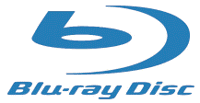 It looks like TDK has obtained a licensing agreement with Sony to start the manufacturing and distribution of Blu-Ray media. The rewritable discs will be called TDK Professional Discs and will store a whopping 23.3 GB of data. The transfer rate of these bad boys is 72 Mbps, and they will be compatible with Sony's Professional Disc System, XDCAM. The discs should be available this June. The future is coming, friends.
Read More

| CDFreaks

Posted by Jesse Easley Categories: Home Entertainment, Movies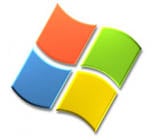 Microsoft and Warner brothers have announced that they will be teaming up to streamline the retail release of high definition movies and TV shows. Warner Brothers will be producing HD-DVDs using Microsoft's VC-1 Standard - Windows Media Player 9. VC-1 is the mandatory codec for HD DVD and Blu-Ray discs. Blair Westlake, the corporate vice president for Microsoft Media, says, "Warner Brothers plan to use VC-1 for the release of HD DVDs presents consumers with exciting new options for watching high-definition content."
Read More

| News.com Article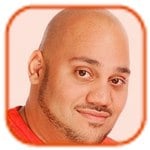 Posted by Andru Edwards Categories: Home Entertainment, Internet

Current TV is the $70 million dollar cable channel that is seeking to appease 18-35 year old viewers who have short attention spans. Former United States Veep, Al Gore, unveiled Current TV this week in San Francisco saying that they have no intention of creating a Democratic channel, a liberal channel, or any other sort of political outlet. Gore said Current TV is empowering this generation of young people in their 20s to tell their stories through the dominant medium of our time.
Current TV will feature programming like Current Playlist for music, Current Gigs for jobs, Current Soul for religion and so on. Starting to see the point? The content segments are called "pods" and will range in length from 15 seconds to 5 minutes.
Gore also wants to tie the Internet and television together. One way of doing this is by paying a minimum of $250 for a 1-5 minute segment uploaded by Current TV viewers. This is a pretty cool idea, would we expect anything less from the inventor of the Internet? In a nutshell, Current TV wants to create the kind of TV you want to watch. You can upload segments through Current Studio where they will be screened by staff and possibly voted on over the Internet. They don't want "fictional narratives" or "experimental films better suited to film fests than TV" either. I mean, how are they gonna sell advertising with that stuff showing?
Read More

| Current TV via NewsMax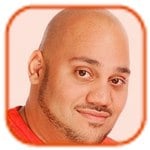 Posted by Andru Edwards Categories: Corporate News, Home Entertainment

We knew this day was coming, but we somehow hoped there would be some way - somehow - that Voom would be able to hang on and become that Comeback Kid. Alas, the CableVision Board of Directors has voted to bring the floundering high definition service to an end. Hey, it was a good run. I was interested in Voom when I first got my HDTV, as it would be nice to take full advantage of such a setup. However, lack of standard Pay-Per-View options (gotta have WWE!), and too much "filler" content turned me off to the service. I imagine I wasn't the only one.
Read More

| Bloomberg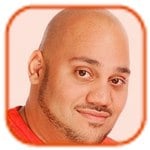 Posted by Andru Edwards Categories: Home Entertainment, Movies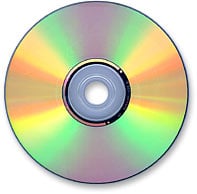 The time is fast approaching when we will all be upgrading to some form of high definition media. After all, us early adopters have been keeping a keen eye on the HD-DVD and Blu-Ray technologies for some time now. There are some cool advancements being made in this arena, and companies have started picking sides on this issue as well. eCoustics has a great article detailing the battle between the two technologies.
Read More

| eCoustics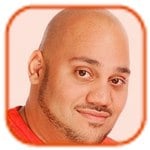 Posted by Andru Edwards Categories: Home Entertainment, Internet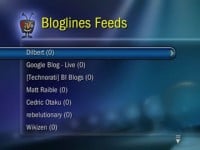 Over the weekend word got out that a TiVo add-on for the HME (Home Media Engine) has been released. According to eHome Upgrade, this "must have" add-on is actually quite limited with its initial functions. It reportedly allows users to log-in and read their Bloglines feed subscriptions through the TiVo interface. This sounds great, but it doesn't seem to work all that well. The feeds aren't sorted in any particular order, folders in your Bloglines feeds are completely ignored ,and the screen title positioning is bad.
Read More

| eHomeUpgrade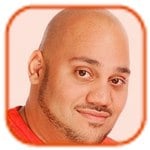 Posted by Andru Edwards Categories: Home Entertainment

Apple's interest in satellite HD content delivery has become more than obvious. Just a note to Phil Schiller and company: your (potential) competitors are taking notice!
The more we look into these developing rumors of Apple's planned HDVN high-definition content delivery system, with each new report this is becoming one of the biggest stories in our 11 years dishing dirt—right up there with Mac OS X, the iMac, the iPod….yeah, that big. Seriously. - Mac OS Rumors
Just because Apple rebuffed Sirius is by no means an indication that Apple isn't interested in satellite content delivery. Apple just doesn't want to piggyback on someone else's network—they're interested in building their own on existing satellites and potentially launching more than one of their own in the next few years as well.
This "HDVN" will not just be through satellite however. The same service will be available over the Internet and as a "drop in, plug in, tune in" service at its retail stores.
Having learned the digital middle-man game with iTunes, Apple is eager to get a piece of the larger multimedia content pie but doesn't want to go directly head-to-head with services like Blockbuster's new flat-fee unlimited Internet rental system.
Apple believes that this network will drive sales of Macs, but also create a market for low-cost home devices which act as a sort of "video iPod" without actually handling display duties.
Read More

| Mac OS Rumors
© Gear Live Inc. – User-posted content, unless source is quoted, is licensed under a Creative Commons Public Domain License. Gear Live graphics, logos, designs, page headers, button icons, videos, articles, blogs, forums, scripts and other service names are the trademarks of Gear Live Inc.