Posted by Devin Categories: Home Entertainment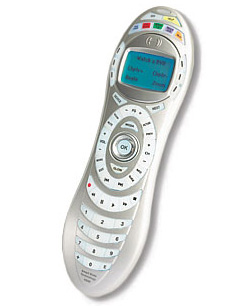 Hate when people touch your remote without asking? Well, according to a poll in the U.K. conducted by Teletext, you're in good company. 2,000 people were polled, and here's the breakdown:
The remote control is is to blame for an estimated 1.5 million arguments a day.
9% of those arguments lead to physical fights.
3% of people polled say they've used the remote to hit someone.
25% have hid the remote to keep it out of others' hands.
34% revealed that messing with the volume makes them angry.
45% get upset when someone loses the remote.
77% are annoyed when others change the channel without asking.
As a representative from Teletext puts it, "The remote is small — but it has a big impact." You don't need to tell me about the impact, I've been hit with one before!
Read More

| The Sun Online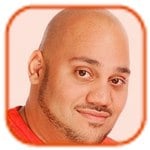 Posted by Andru Edwards Categories: Home Entertainment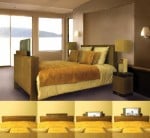 Who needs to buy a car when that $30,000 can be spent on a bed? The Bim Bam Banana Ultimate TV bed is simply a bed with a 22" LCD screen embedded into it, no pun intended. They describe it as follows:
A super luxury bed that with a single press of the wireless remote, the end of the bed opens and a silent 22'' flatscreen glides out and you can enjoy your favourite all your favourite programmes. The bed is delivered with in-built, electronic levelling. You are never alone - sweet dreams!
Super luxury? How about I spend $3,000 on a bed with a nice frame, and maybe $3,000 on a super top of the line LCD screen, and save myself…oh…$26,000? Ah, why bother? With this thing what you are really paying for is the convenience.
Read More

| Ultimate TV Bed Product Page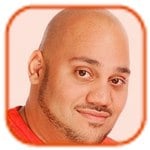 Posted by Andru Edwards Categories: Corporate News, Home Entertainment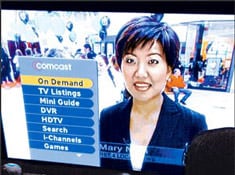 It looks like Comcast is moving forward with their plans to migrate all of their analog cable subscribers to digital cable, despite having the infrastructure to support analog for some time to come. It appears it is an attempt to increase the monthly fees on these accounts, as the analog-only plans are the most inexpensive. Here is their letter:
Dear Comcast Customer:

In a continuing effort to bring you the best entertainment value possible, we are making some changes to your current channel lineup.

As a result of these changes, the premium channel(s) which you currently subscribe to will be available exclusively to those customers who have digital converters, and any analog packages or promotional offers you currently have that include analog premium channels may no longer be available.

However, you will be able to receive these channels on our digital lineup for a special discounted price.
Now, while they mention a discounted price, the fact is that the bill is more. The price reflects a per channel discount, yet digital cable by default includes many more channels than its analog counterpart.
Read More

| Detroit Free Press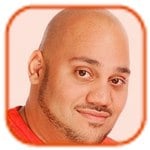 Posted by Andru Edwards Categories: Home Entertainment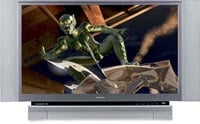 The Federal Communications Commission notified television manufacturers today that they must comply with a July 1 mandate to carry digital tuners in half of their most popular models. In addition, the commissioners also accelerated the digital tuner rollout by setting a July 1, 2007, deadline for all televisions, VCRs and DVD players to carry tuners. That means that in about two years, we can expect things to look a lot clearer on SD television sets. The problem I see is that SD, even in its digital format, still doesn't look all that great on HDTV sets which are gaining ground in the market. Still, nice to see the FCC bumping up the date all the while.
Read More

| RCR
Posted by Devin Categories: Features, Home Entertainment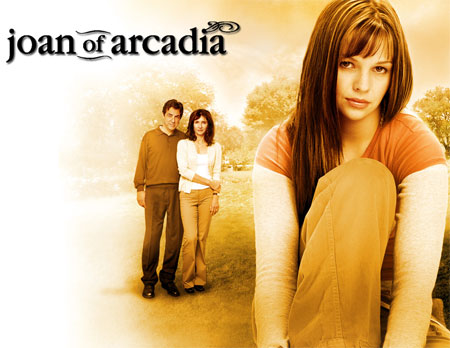 The third week of May was a sad time for many television viewers. That was the week when the major television networks announced what new shows would be hitting our screens in the fall, but more importantly, what shows had been canceled. While some of you may have been sad to see your favorite shows get the axe, many devoted fans of CBS's "Joan of Arcadia" decided that just because their favorite show had been declared dead didn't mean it couldn't be revived. While many viewers who are upset about a shows' cancellation settle for signing an online petition that probably won't even be seen by a network executive, one viewer decided that simply would not be enough and created the website www.savejoanofarcadia.com in an effort to help give the show a second chance at life.
Click to continue reading The Final Cut: Fans Refuse To Let Joan Of Arcadia Die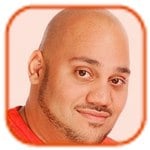 Posted by Andru Edwards Categories: Home Entertainment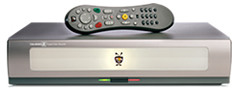 If you are a monthly TiVo subscriber, it appears that TiVo is desperate enough to keep you as a subscriber that they will lower your monthly bill by 50% if you threaten to leave due to wanting to switch to your cable providers DVR service. This will effectively drop your bill from $12 per month right down to $6. Not bad, although I am not really feeling the AOL-ish way of doing things on TiVo's part.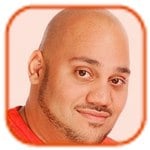 Posted by Andru Edwards Categories: Home Entertainment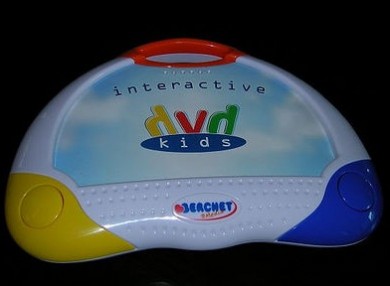 What we appreciate about this particular piece of gadgetry is the simplicity by which the target market can use it. Not all younglings are as tech-minded as mine (he is 17 months old, and can turn on anything, unlock any cell phone, and hates all "toy versions" of expensive electronics), which is why the DVD Kids Remote Control is a winner. Just the shape alone pretty much guarantees that the child will point it in the right direction, saving hours of frustration and tantrum throwing. DVD Kids will be putting out special DVD's for use with the remote that will allow children to interact with the characters on the screen.
Read More

| Pasta and Vinegar
Posted by Edwin Soto Categories: Home Entertainment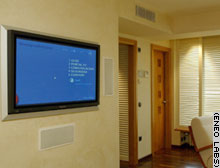 I'm sure Bill Gates' home is "tricked out" as far as the most advanced technology is concerned. I've heard of rooms that change the artwork and temperature as it detects you entering. A very lucky British family of four will be trying out what looks to be a run-of-the-mill 5 bedroom home which rivals anything I've seen on MTV Cribs. The home that will be closely monitored, and will include such extravagant features like:
not turning on the sprinklers when its raining
viewing live camera feeds from your cell phone when not home
censoring television and Internet content for individual tastes (and the kids)
garden awning retracts/expands according to the weather
self cleaning windows
automatic shirt ironer
phone/intercom systems in all rooms
blinds automatically open and kitchen brews coffee every morning
can detect flooding and shut off water valves to prevent excessive damage (even text messages you to call the plumber)
control lights via SMS to make potential burglars hesitate
control your heating system before you enter in from the cold
Read More

| CNN
Posted by Devin Categories: Features, Home Entertainment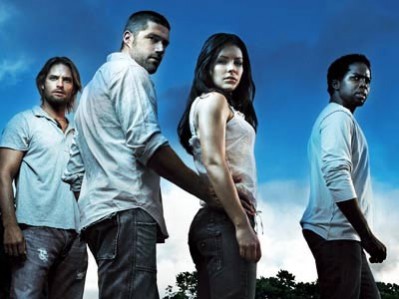 In this week's edition of "The Final Cut", Devin takes a look at some of the upcoming season finales over the next week. A week ago she gave us a preview of the summer movie season. Get ready for a summer full of reruns:
With May Sweeps quickly approaching, many of our favorite shows are coming to their seasons' end. Many questions and mysteries that we've come across during the season are sure to be answered during each shows season finale, and I'm sure it is no surprise to know that most finales will leave us with a cliffhanger, and have us counting down the days to next seasons' premieres. Today we take a look at finale listings from tvtome.com's episode guide for some of the years highest rated shows, and see just what we can expect from some of out favorite TV shows, not to mention what questions we hope get answered.
Click to continue reading The Final Cut: Upcoming Season Finales Sure to Leave Us Wanting More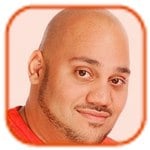 Posted by Andru Edwards Categories: Home Entertainment, Software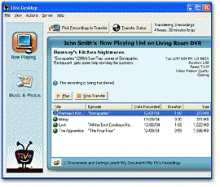 The TiVo Desktop software has been upgraded, and version 2.1 is now available for download. The biggest change, aside from the visual aspect, is that TiVo Desktop 2.1 includes support for playing TiVoToGo shows on Microsoft Portable Media Center units. The update is available for the Windows XP and 2000 operating systems. On the flip side, if you are on a Mac, it looks like TiVo Desktop 1.9.1 is broken in Tiger. Personally, I am still waiting for them to release TiVoToGo for DVD players with integrated TiVo software. What gives?
Read More

| TiVo Desktop 2.1
© Gear Live Inc. – User-posted content, unless source is quoted, is licensed under a Creative Commons Public Domain License. Gear Live graphics, logos, designs, page headers, button icons, videos, articles, blogs, forums, scripts and other service names are the trademarks of Gear Live Inc.