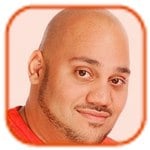 Posted by Andru Edwards Categories: Home Entertainment, Internet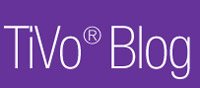 TiVo, trying to maintain their self-professed hip image, has jumped on the blog bandwagon with the launch of "TiVo Blog." The blogger's name is Nova, and she went from TiVo user to official TiVo blogger at their corporate headquarters. They did put in RSS, RSS 2.0, and Atom feeds despite the fact that nowadays having all three is not necessary, and they also stick in a huge disclaimer which will be on seemingly every post regarding commenting:
Guidelines for Posting on TiVo Blog:
By submitting my comments and by participating in the TiVo Blog, I agree to allow TiVo Inc. to use my name and comments in whole or in part for publicity purposes on the TiVo Website or other promotional materials without further permission or compensation. I understand that my submitted comments becomes property of TiVo Inc. and will not be returned, and that I release all rights and claims to the content submitted for the TiVo Blog. I also state that the content submitted is of my own original creation and style and acknowledge that my comments will be subject to review by TiVo and edited in whole or in part by TiVo prior to publication.
Sheez - that doesn't look too welcoming.

Read More

| TiVo Blog
Posted by Mark Harrison Categories: Home Entertainment, Mods / Hacks, PC / Laptop, Software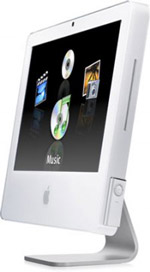 It appears that some enterprising folks have managed to hack Apple's Front Row onto Macs other than the new iMac G5. I do not advocate piracy, but I can say that it was fun to play with on my Power Mac and 20" display! Hopefully, Apple will get the message and update Mac OS X to include Front Row on all Tiger capable machines. Can we say Universal Dock + Apple Remote + Front Row = Hours and hours of good old fashioned family fun? For those who doubt, TUAW is hosting a great video of Front Row running on a Mac mini.

Read More

| TUAW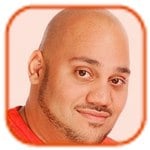 Posted by Andru Edwards Categories: Home Entertainment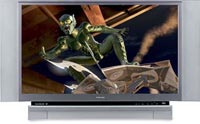 Dell has announced yet another addition to their budget television line in the W3706C 37-inch LCD just keeps the good times rolling with their television line. The latest member is the W3706MC 37-inch LCD television, priced at $2,299. This bad boy has a 1366 x 768 resolution, and arrives at your door ready to receive OTA HD content. They also have a 50-inch plasma that they are adding to their line in the W5001C - this is the one they were showing off last month, and it's going for $3,799. The Dell W3706 and W5001C allow users to multitask by viewing images from different sources simultaneously, with dual tuners and Picture-In-Picture (PIP), Picture-On-Picture (POP), and Picture-By-Picture (PbP) modes.

Read More

| TV Envy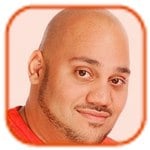 Posted by Andru Edwards Categories: Accessories, Home Entertainment, Portable Audio / Video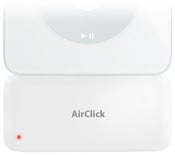 Griffin has announced the next version of their AirClick remote for the iPod, scheduled to ship in mid-November. The new AirClick with dock connector is compatible with the new 5th generation iPod, along with the 4th generation version, the iPod nano, and the iPod mini. The device allows you to control your iPod with the AirClick remote control, which means you can hook the iPod up to, say, your Xbox 360, and control the sound from across the room. Expect to pay around 40 bones when it hits retail.

Read More

| AirClick Product Page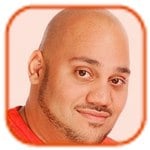 Posted by Andru Edwards Categories: Home Entertainment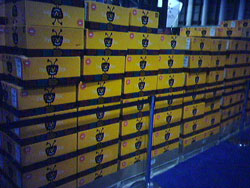 We snapped this image at DigitalLife a couple of days ago. These are the thousands of TiVo units that TiVo gave away to anyone contributing to their VCR funeral at the event. We already have TiVo units, and the line was long. No free TiVo for us.

Read More

| TiVo VCR Funeral
Posted by Edwin Soto Categories: Announcements, Cell Phones, Handhelds, Home Entertainment, Misc. Tech, Video Games, Wireless / WiFi

We will be covering some very exciting events happening here at DigitalLife 2005 today. Everyone from Microsoft to Nokia is here respresenting their newest and upcoming products, and as such, we wouldn't want you to miss a beat. Heck, if you're in town this weekend, stop on by and say hello.

Read More

| DigitalLife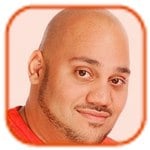 Posted by Andru Edwards Categories: Corporate News, Home Entertainment
DirecTV have finally started making it known to the masses that they are dumping TiVo in favor of their own homegrown DVR unit by way of a $30 million advertising campaign.
DIRECTV, the satellite television operator, is introducing a $30 million advertising campaign on Monday to promote its highly anticipated digital video recorder.
The campaign, created by the New York office of BBDO Worldwide, is DirecTV's first widespread public effort to distance itself from TiVo. Of DirecTV's 14.7 million customers, 2.3 million now subscribe to TiVo. DirecTV, which pays TiVo a monthly fee of $1.13 per TiVo subscriber, hopes those users will switch to its own service.
Even better, the unit is free after rebate through a special promotion right now, and even results in a free DVD player as well. The HD DirecTV DVR still seems to be a DirecTiVo unit.
Read More

| DirecTV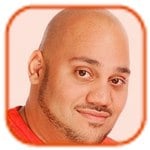 Posted by Andru Edwards Categories: Corporate News, Home Entertainment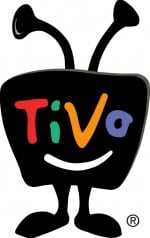 It looks like the official death of the VCR will be happening later this month at DigitalLife in New York. You see, TiVo has taken it upon themselves to make funeral arrangements, and be in charge of the funeral itself. Even better, if an attendee brings a video tape and hands it over to TiVo, they will walk away with a free TiVo unit (after agreeing to sign up for a service contract.) Interestingly enough, I find it odd that TiVo has the gall to call another technology dead. I mean, isn't this like the whole pot-kettle-black thing?

Read More

| PR Newswire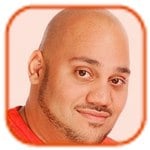 Posted by Andru Edwards Categories: Home Entertainment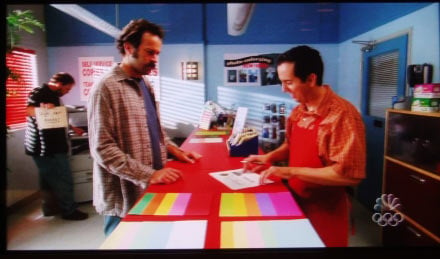 This is what I love about high definition television. When Conan O'Brien went HD, he showed off how there were things that only those watching in HD would be able to see. Last night's episode of My Name Is Earl did something similar, but you had to be paying attention to catch it. Earl's brother, Randy, was standing off to the side and held up a sign that read "High Def Rocks!" If you were watching on a standard definition television, Randy was too far off to the left to be seen. I implore you - if you want to see the entire picture, go HD.

Read More

| HD Beat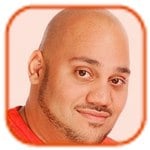 Posted by Andru Edwards Categories: Home Entertainment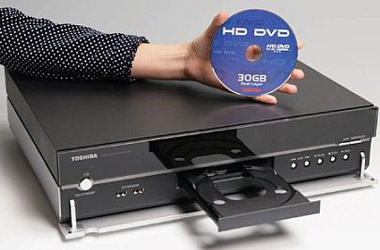 So Toshiba is showing off their HD DVD player prototype, the HD-XA1. This is pretty much an early build of what we should expect to become the first mass-market HD DVD player, scheduled to drop in Japan by the end of 2005. Of course, you can expect this one to retail at some exhorbitantly high figure. Don't sweat it just yet, as we have yet to see HD DVD movies appearing on store shelves. Still, it's cool.

Read More

| DigitalWorldTokyo
© Gear Live Inc. – User-posted content, unless source is quoted, is licensed under a Creative Commons Public Domain License. Gear Live graphics, logos, designs, page headers, button icons, videos, articles, blogs, forums, scripts and other service names are the trademarks of Gear Live Inc.