Posted by Rob Stevens Categories: Home Entertainment, Peripherals

Microsoft's Hardware division unveiled some fun new products today. First up is the Remote Keyboard for Windows XP Media Center Edition, designed for those of you that want a wireless keyboard with Media Center-specific functions to help replace that remote control. It's got a 30-foot wireless range, and a key lock to prevent accidental activation. The media keys are backlit, to aid controlling the media center in a darkened room. It's even got a pointer nub and mouse buttons (on opposite sides of the keyboard) so that you can mouse-around without putting down the keyboard. No word on whether or not it is popcorn or soda proof, but I doubt it. MSRP is $104.95, but expect it to hit stores around $99.95.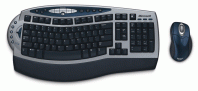 The other new keyboard is an update to Microsoft's Wireless Desktop package. The Wireless Desktop 5000 has keys dedicated to photo editing, and the mouse features Microsoft's new "High Definition" optical technology (which we assume is simply a higher scan rate for the mouse, aiding in precision). The keyboard has the same "comfort curve" as the Wireless Desktop Comfort Edition that was released last year. Finally, Microsoft's Digital Image Standard 2006 software is bundled in, so you can get started putting mustaches on your grandmother right away. It should retail for the same price as the Remote Keyboard.
Read More

| Microsoft Entertainment Hardware

Posted by Sparky Categories: Home Entertainment, Music, Portable Audio / Video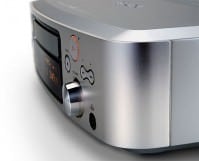 One of Gear Live's favorite audio manufacturers, Denon, has released their new S301 and S101 high end audio receivers. Both of them have the much requested feature of including a true iPod dock. You can plug your iPod into the system and control it fully though the remote control. Now like most Denon equipment, this blend of great audio and stunning functionality won't come cheap - $999 for the 'low end' S-101 and the S-301 commands a $1599 price tag. The perfect solution for the bleeding edge early adopter.
Read More

| Playlist Magazine
Posted by Devin Categories: Home Entertainment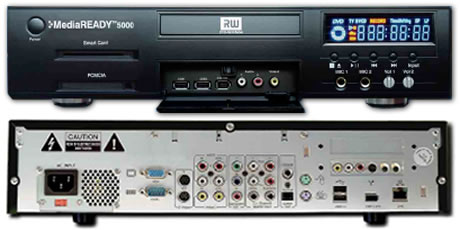 The MediaREADY 5000, an advanced digital media center, is ready to ship according to a recent announcement by Video Without Boundaries, Inc. The TiVo-like recorder also features the ability to burn CD's and DVD's, and is capable of playing Real Media, DVD/CD, WAV, MP3, MPEG's 1, 2 and 4, not to mention storage and retrieval of audio, video and picture files from its onboard hard drive(120 GB to be specific), MP3 players, digital cameras, and personal computers on the same network. Oh, and let us not forget its' ability allow users to surf the 'net, check email, stream video and audio, games, karaoke, and even a media jukebox. Wow! The unit retails for $699.
The MediaREADY 5000 is the digital home entertainment product millions of consumers have been waiting for," said Jeffrey Harrell, CEO and President of VWB. "With this unit, consumers will finally be able to connect all of their digital entertainment products and accessories into one unit for easy living room functionality and use." The company also commented that media and industry reviews of this product are extremely favorable, validating its sales and marketing efforts.
Read More

| eHomeUpgrade via engadget
Posted by Devin Categories: Home Entertainment, Internet

Monday was the day that Google officially launched their new in-browser video playback site, Google Video. The site features content from CNN, The Weather Channel, Fox News, Food Network, The Discovery Channel and many more, many of which charge a fee to view. If you're more interested in free content, you can search for videos from Greenpeace, Gamespot, PS3, breakdancing and a few other topics and see what comes up. The site offers a general search function (ex. New York) or advanced search functions that allow you to look for a specific show (ex. Title:Nightline).
Our mission is to organize the world's information, and that includes the thousands of programs that play on our TVs every day. Google Video enables you to search a growing archive of televised content - everything from sports to dinosaur documentaries to news shows.

Read More

| Google Video
Posted by Devin Categories: Home Entertainment, Internet, Movies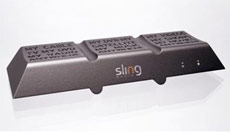 Blake Krikorian, CEO of Sling Media, has announced that the Slingbox Personal Broadcaster will be available at from at least two national retailers come June 30th. CompUSA and another unannounced name have already agreed to carry Slingbox for around $250. The official announcement from Sling Media will be made on June 30th as well. Just in case its function slips your mind, or your unfamiliar with the product, the Slingbox will allow you to stream TV content from your satellite, cable, or DVR to a computer with a high-speed Internet connection.
Read More

| engadget
Posted by Devin Categories: Accessories, Home Entertainment, Movies, Portable Audio / Video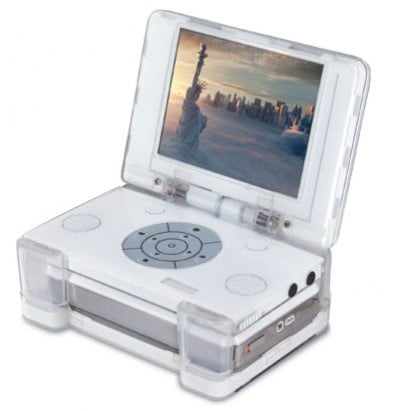 Ever since the iPod was released, companies from all over have come out with various gadgets to further enhance Apple's top selling portable music player. Nyko has come up with a device to help turn your iPod into a movie player. That's right, come November you'll be able to fill up your iPod with as many movies as you can, then watch them on the go with the Nyko Movie Player. The player is expected to retail anywhere between $200-$250 and will feature a 3.6" high resolution screen, 2 headphone ports, a video-out port allowing you to view your movies on any TV, and a video-in port giving you the ability to record directly from your television. As you can see, the iPod plug right into a slot beneath the control panel.
Read More

|iPod Lounge
Posted by Devin Categories: Home Entertainment, Misc. Tech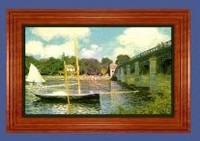 I would think most people with a Plasma or LCD television would want to proudly display it on the wall for everyone to see, but for those who are a little shy about showing off, a company called BEI has a solution for hiding your TV without taking it off the wall and sticking it in the closet. The BEI Motorized Artwork System allows users to cover their screen with a choice of either one of 300 different pieces of art - from Monet to Rembrandt to Van Gogh - or a custom high resolution image. This thing doesn't just throw up some digital image on the screen and leave it at that however. A rolled up piece of canvas slides down over your screen with the image imprinted on it. All the user has to do is simply press a button or flip a switch to turn the TV into a beautiful piece of framed artwork. So how much will this baby set you back? It sells for about $2,600, which is kind of steep, but still cheaper than purchasing that Renoir you've always wanted.
Read More

| BEI Online via Red Ferret
Posted by Devin Categories: Home Entertainment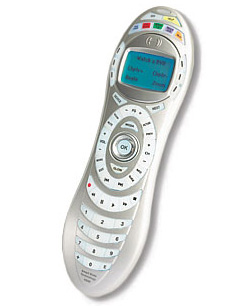 Hate when people touch your remote without asking? Well, according to a poll in the U.K. conducted by Teletext, you're in good company. 2,000 people were polled, and here's the breakdown:
The remote control is is to blame for an estimated 1.5 million arguments a day.
9% of those arguments lead to physical fights.
3% of people polled say they've used the remote to hit someone.
25% have hid the remote to keep it out of others' hands.
34% revealed that messing with the volume makes them angry.
45% get upset when someone loses the remote.
77% are annoyed when others change the channel without asking.
As a representative from Teletext puts it, "The remote is small — but it has a big impact." You don't need to tell me about the impact, I've been hit with one before!
Read More

| The Sun Online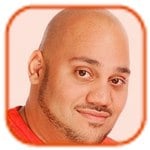 Posted by Andru Edwards Categories: Home Entertainment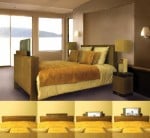 Who needs to buy a car when that $30,000 can be spent on a bed? The Bim Bam Banana Ultimate TV bed is simply a bed with a 22" LCD screen embedded into it, no pun intended. They describe it as follows:
A super luxury bed that with a single press of the wireless remote, the end of the bed opens and a silent 22'' flatscreen glides out and you can enjoy your favourite all your favourite programmes. The bed is delivered with in-built, electronic levelling. You are never alone - sweet dreams!
Super luxury? How about I spend $3,000 on a bed with a nice frame, and maybe $3,000 on a super top of the line LCD screen, and save myself…oh…$26,000? Ah, why bother? With this thing what you are really paying for is the convenience.
Read More

| Ultimate TV Bed Product Page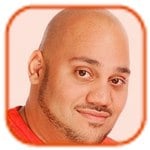 Posted by Andru Edwards Categories: Corporate News, Home Entertainment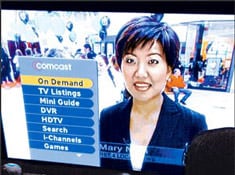 It looks like Comcast is moving forward with their plans to migrate all of their analog cable subscribers to digital cable, despite having the infrastructure to support analog for some time to come. It appears it is an attempt to increase the monthly fees on these accounts, as the analog-only plans are the most inexpensive. Here is their letter:
Dear Comcast Customer:

In a continuing effort to bring you the best entertainment value possible, we are making some changes to your current channel lineup.

As a result of these changes, the premium channel(s) which you currently subscribe to will be available exclusively to those customers who have digital converters, and any analog packages or promotional offers you currently have that include analog premium channels may no longer be available.

However, you will be able to receive these channels on our digital lineup for a special discounted price.
Now, while they mention a discounted price, the fact is that the bill is more. The price reflects a per channel discount, yet digital cable by default includes many more channels than its analog counterpart.
Read More

| Detroit Free Press
© Gear Live Inc. – User-posted content, unless source is quoted, is licensed under a Creative Commons Public Domain License. Gear Live graphics, logos, designs, page headers, button icons, videos, articles, blogs, forums, scripts and other service names are the trademarks of Gear Live Inc.