Find Our Latest Video Reviews on YouTube!
If you want to stay on top of all of our video reviews of the latest tech, be sure to check out and subscribe to the Gear Live YouTube channel, hosted by Andru Edwards! It's free!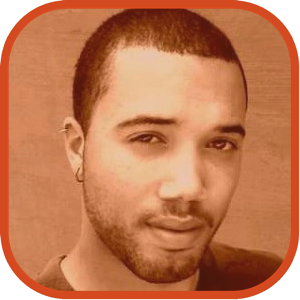 Posted by John Kilhefner Categories: Hardware, Mods/Hacks, Nintendo, Nintendo DS, Portable/Mobile,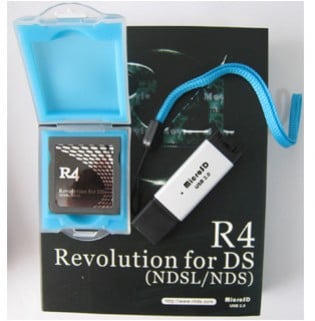 In an attempt to thwart rampant piracy of their Nintendo DS line of video games, Nintendo has been combating the use of the R4 card and other methods of pirating for years. Finally, Nintendo has seen a tremendous victory come about in the form of the banning of R4 cards in the United Kingdom.
Previously, the R4 card was used (or supposed to used at least) to install homebrew games that indie developers would cook up for the DS. However, the R4 could also be loaded with easily accessible retail versions of Nintendo DS titles from major developers posted online. This posed a big problem to not only Nintendo, but to the developers who saw a decline in their sales. With digital downloads of their games available online, and easily transferable to one of these R4 cards, it seemed that their games didn't stand a chance at retail. Why purchase something when you can get it for free?
In light of this misuse of R4 cards, a UK court has ruled in favor of Nintendo, making the R4 card illegal in the UK. While this comes as a huge victory to Nintendo, we must shed a tear for the indie homebrew developers who actually used the R4 cards for its intended purpose.
Nintendo had this to say:
"In the UK alone, there have been over 100,000 game copying devices seized since 2009. Nintendo initiates these actions not only on its own behalf, but also on behalf of over 1,400 video game development companies that depend on legitimate sales of games for their survival."
Read More

| MCV UK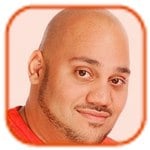 Posted by Andru Edwards Categories: Hardware, Microsoft, Release Dates, Xbox 360,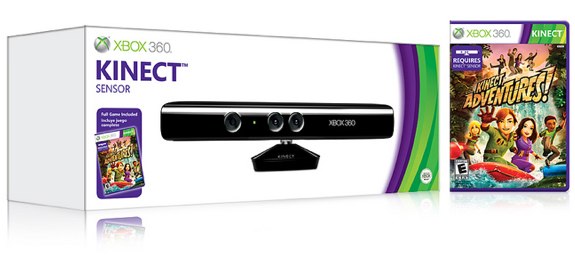 Even with companies like Amazon, Best Buy, and Wal-Mart all listing Kinect at $150, Microsoft decided they'd wait it out on naming the price officially, for whatever reason. Today, however, they've announced that Kinect for Xbox 360 will launch on November 4th at $149.99, and it'll come bundled with Kinect Adventures. Adventures is gonna be like their Wii Sports, a collection of minigames that are fun and highlight what Kinect can do.
For buyers who want to get Kinect with an Xbox 360 console, there will be a $300 bundle that will include one of the new Xbox 360 consoles (with 4GB built-in storage,) the Kinect sensor, and Kinect Adventures.
Aside from Kinect hardware pricing, Microsoft has also said that Kinect games will sell for $50 each, which is $10 less than the normal $60 price. However, Microsoft sold all their first-party Xbox 360 titles for $50 before, and quickly stopped that practice. Also, it's a shame to see that Joy Ride will now sell for $50, when originally it was supposed to be free.
You can pre-order Kinect on Amazon.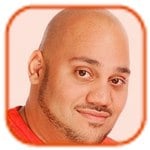 Posted by Andru Edwards Categories: Hardware, Hot Deals, Microsoft, Xbox 360,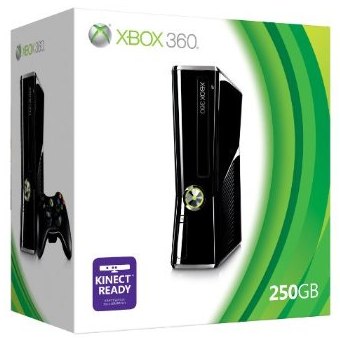 Hey now…we know that the new Xbox 360 S has been pretty hard to find since it launched at E3, so we just wanted to quickly let you know that Amazon just got a bunch in stock this morning. If you've been looking for one, this is likely your best bet, as they are shipping them immediately. Check out the Xbox 360 S on Amazon for details!
Read More

| Amazon: Xbox 360 S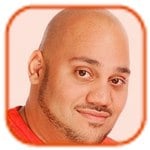 Posted by Andru Edwards Categories: Accessories, Hardware, Microsoft, Rumors, Xbox 360,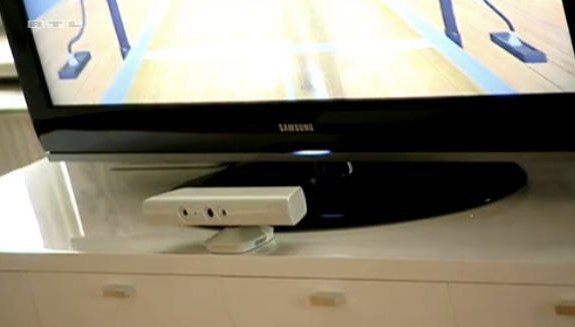 In the grand scheme of things, this is just a minor Project Natal detail, but it is still worth noting that it appears that the final look of the Natal camera motion sensor accessory will be white. In all the teasers for the product, it's been black, and in live demos, Microsoft has always gone out of their way to cover up the camera so that no one would get a peek at what it looked like until they were ready. That said, German site RTL did a video feature on Project Natal, and in that video you are able to get a look at the camera.
Read More

| Gamertag Radio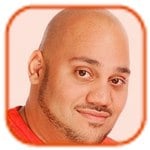 Posted by Andru Edwards Categories: Hardware, Nintendo, Nintendo DS, Portable/Mobile,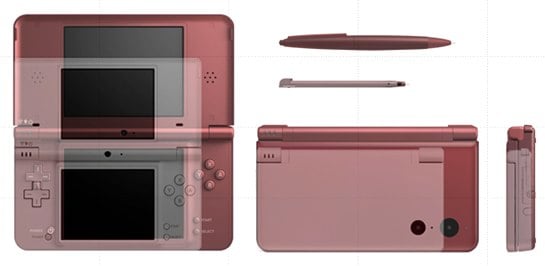 Earlier today, Nintendo announced that their new DSi XL will be launching in North America on March 28, 2007, selling for $190. The DSI XL is basically a jumbo sized Nintendo DSi, boasting two 4.2-inch LCD displays (up from the smaller DSi's 3.25-inch displays.) At launch, the DSi XL will be available in two colors: burgundy and bronze. The new model also comes preloaded with a few games, including a couple of Brain Age DSiWare titles, Photo Clock, the DSi web browser, and Flipnote Studio. Europe gets in on the fun as well, as the XL launches bear on March 5.

Posted by Alex Lifschitz Categories: Accessories, Hardware, PlayStation 3, Xbox 360,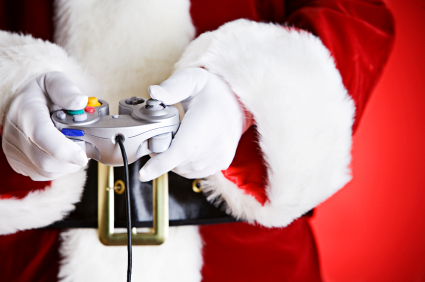 "... Or how I blew your college fund on sparkly trinkets."
Thanksgiving is now over, and so the spirit of crass materialism rides in on a chilly breeze. The holidays are almost here, meaning that you're likely going to need to drop some hard earned ducats on the people who make it a point to hound you year-round. That being said, if you're not a hopeless misanthrope like myself, you might already be thinking about what to buy for others. Or for yourself. I'm not going to make any judgment calls, you selfish bastard. I don't have time for jolliness. I'm like Dorian Gray, all ash and suffering on the inside.
So here's a list of some fun things your can buy for the gamer in your life this year. Some of it is older, some of it is more obscure, but nothing is obnoxiously expensive, per se. Have fun, you wacky kids.
Hit the jump for the list. If you have any suggestions of your own, please leave them in the comments. Oh, and if you want more, non-game-related gift ideas, check out our full Holiday Gift Guide!
Click to continue reading Holiday Gift Guide for the Gamers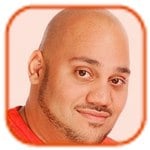 Posted by Andru Edwards Categories: Hardware, Microsoft, Rumors, Xbox 360,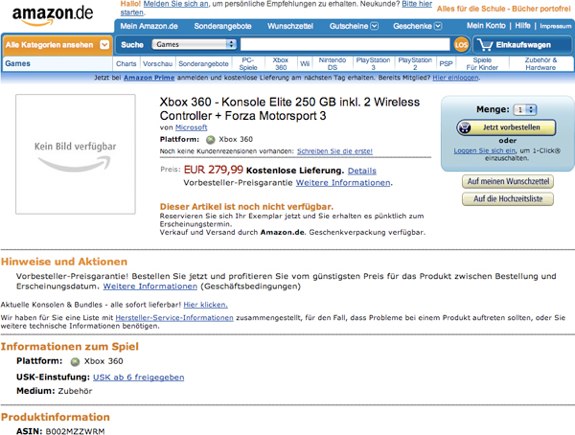 Okay, hang on, we just posted about the Xbox 360 Elite price cut news, and now we are getting word that there may be a 250GB version of the Xbox 360 that will be dropping soon? According to Amazon Germany, there will soon be an Xbox 360 bundle that includes a 250GB head drive (over twice the size of the currently available 120GB drive,) 2 controllers, and Forza Motorsport 3. It's priced at about $397, and we want it to be really. Very, very much.
[Thanks, Jason!]
Read More

| Amazon Germany via Engadget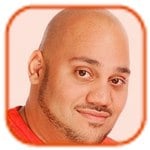 Posted by Andru Edwards Categories: Corporate News, Hardware, Microsoft, Xbox 360,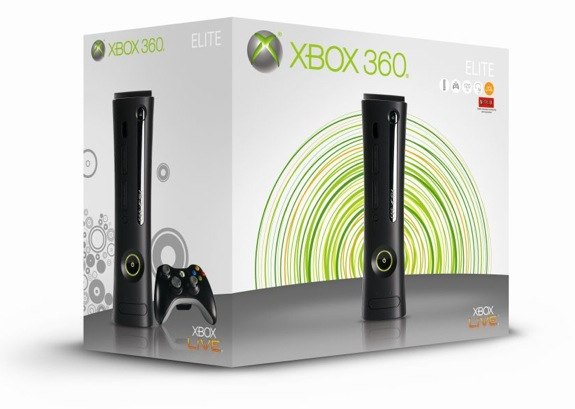 It's been rumored for weeks now that Microsoft would be slashing the price of the Xbox 360, and it's finally been confirmed. Starting tomorrow, the Xbox 360 Elite drops $100, down to $299. The Xbox 360 Pro drops $50, down to $250, but that is while supplies last. Once they are gone, they are gone. The Xbox 360 Arcade will remain at $199. Going into the holiday season, that gives consumers two choices for the Xbox 360 - the $299 black Elite console, and the $199 white Arcade. This brings the Xbox 360 Elite in line with the $299 PS3 Slim at first glance, but of course, the Xbox 360 doesn't have Wi-Fi built-in (that'll cost you an extra $100,) nor does it play high definition physical media out of the box. Still though, it's $100 less tomorrow than it is today, and that's always a plus. You can pick one up over on Amazon.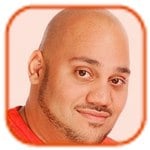 Posted by Andru Edwards Categories: Hardware, Microsoft, Mods/Hacks, Portable/Mobile, Xbox 360,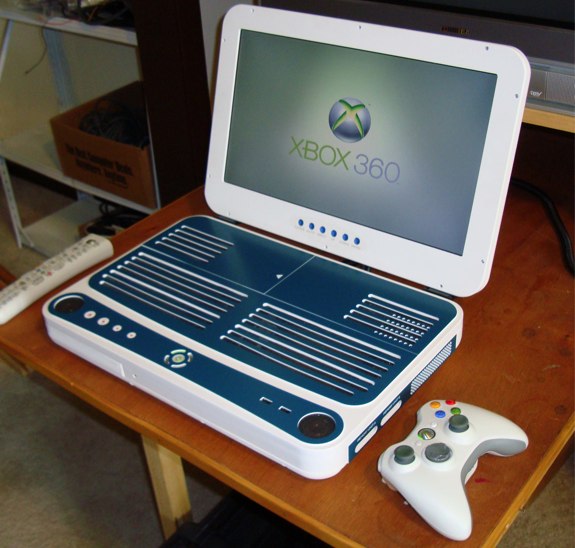 Just leave it to Ben Heck to continually amaze us with how he can take a modern-day game console like the Xbox 360, and turn it into an amazingly delicious portable system. Check out the stats of his fifth revision of his portable Xbox 360:
Built-in Ethernet port, finally.
Built-in WiFi adapter, as usual.
Digital pushbutton volume control rather than a clunky knob. I used a different audio amp as well, and it sounds a lot better.
Flush-mount DVD door and side panels (such as the memory card slots)
IR sensor for the remote control.
Two user USB ports.
More air holes!
Jasper motherboard.
Yeah, who wouldn't want one of these? You throw that into a suitcase, surrounded by clothes, and you are ready to travel. Check out a video of the awesome contraption after the jump.
Click to continue reading Latest Xbox 360 Portable from Ben Heck
Read More

| Benheck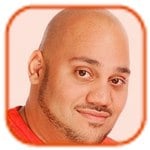 Posted by Andru Edwards Categories: Accessories, Casual, Hardware, Xbox 360,
Project Natal made an appearance this evening on Late Night with Jimmy Fallon, with Fallon and his guests getting to try out the controller-less Xbox 360 add-on. Kudo Tsunado was on hand to show off Project Natal, and just like at E3, he was wearing his huge sunglasses despite being indoors. Jimmy Fallon and crew got to slap balls around, and also played a little Burnout Paradise. Check out the video above.
Read More

| Late Night with Jimmy Fallon
© Gear Live Inc. – User-posted content, unless source is quoted, is licensed under a Creative Commons Public Domain License. Gear Live graphics, logos, designs, page headers, button icons, videos, articles, blogs, forums, scripts and other service names are the trademarks of Gear Live Inc.