Find Our Latest Video Reviews on YouTube!
If you want to stay on top of all of our video reviews of the latest tech, be sure to check out and subscribe to the Gear Live YouTube channel, hosted by Andru Edwards! It's free!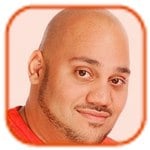 Posted by Andru Edwards Categories: Accessories, Features, Hardware, Strategy, Xbox 360, Xbox Live, Xbox Live Arcade,
While perusing through our Xbox 360 debug unit, we came across something interesting - it looks like UNO will be the first game to support the Xbox 360 camera accessory that we know will be coming at some point. We figured we would record a short video showing the camera settings in UNO, for your viewing pleasure. Of course, if you prefer straight images, we have those too - after the jump.
Click to continue reading UNO Will Support Xbox 360 Camera
Posted by Christopher Sasaki Categories: Hardware, PSP,
Sony Japan is set to release the 2.7 firmware for the PSP soon, and Maxconsole.net has a (badly) machine translated changelog file. Most interesting are the new features: Macromedia Flash support, and AAC media decoding. Macromedia Flash should allow web content producers for the PSP more flexibility in their page design, and may also offer some simple games tailored for the platform. AAC is the audio codec of choice for Apple's iTunes player, though users should not expect DRM-encoded, purchased songs from Apple's store to work. For those users that have ripped their CDs to the AAC format, however, this may be a welcome addition. The updated firmware should hit the US soon.

Read More

| Maxconsole.net
Posted by Christopher Sasaki Categories: Corporate News, Hardware, Xbox 360,

Microsoft, working with its CPU manufacturing partner, Chartered Semiconductor, looks to move the Xbox 360 CPU die-size to a 65nm process. The current Xbox 360 CPU is manufactured on a 90nm die, and through this reduction, Microsoft hopes to reduce heat expenditure, power utilization, and manufacturing cost. These kinds of moves will be important in the future to keep the costs of producing the Xbox 360 competitive, and is the kind of hardware change that never happened on the original Xbox. Microsoft needs to have better ownership of the hardware platform for the Xbox 360 so that they can continue to produce newer iterations of the hardware, similar to the way Sony has approached the PS2, and Nintendo has continued to tweak and update the Gameboy Advance.

Read More

| Gamesindustry.biz
Posted by Christopher Sasaki Categories: Corporate News, Hardware, Xbox 360,
A report from the Wall Street Journal quoted from Gamedaily.biz indicates that one of Microsoft's hardware manufacturing partners, Wistron, is seeking to ramp production up to one million units per month by the end of 2006. Microsoft has been aggressively pursuing other territories now that production in the US and UK seems to have gotten under control. While gamers can now see actual Xbox 360 boxes on the shelves at Costco, and Internet profiteering is slowing down, Microsoft still needs to boost production to meet both expanding demand for the Xbox 360 and to meet its goal of worldwide domination. By boosting production, Microsoft hopes to take advantage of the additional time granted by the PS3 delay as well as be seen on store shelves as the predicted PS3 shortages happen during the holiday season.

Read More

| Gamedaily.biz
Posted by Jake Ludington Categories: Features, Hardware, Mods/Hacks, Wireless, Xbox 360,
There's some confusion around the appropriate steps to take in adding an Xbox 360 to a home network with optimal results. In an ideal universe, connecting an Xbox 360 with a wired connection is the best course of action. Wired connections generally guarantee close to 100Mbps per machine across a local area network. Wireless networking is significantly less reliable, with things like cordless phones and microwave ovens operating on the same frequency as the 802.11b and 802.11g standards.
802.11a is the standard Microsoft is recommending, but it's not necessary. My own home network is segmented with an Xbox 360 on one 802.11g access point and all other wireless devices are on a second 802.11g access point. My wired Media Center successfully streams the 1080p HD content available from Microsoft's WMV HD Showcase without any hiccups.
Click to continue reading Segment Your Network For Better Xbox 360 Media Connection
Posted by John Goulden Categories: E3, Editorial, Hardware, Nintendo, PlayStation 3, Rumors, Wii, Xbox 360,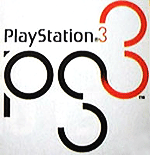 There's no doubt that the PlayStation 3 will be in high demand at this year's E3, but rumor has it that there will be limited hands-on access to the new console. In an effort to soothe concerns, Ryan Bowling of Sony Computer Entertainment America explained that they ". . . are expecting big queues to see the PlayStation 3 and so will be taking great care to manage the crowds in the best way possible. All press will certainly have no problems seeing everything we are showing. This year is going to be huge for us. Not just in terms of what we're showing, but in the major announcements we have planned." I think the biggest announcement that most gamers are likely to want at this juncture is a firm ship date of the PS3, as well as list prices that are palatable.
Bearing that in mind and with Nintendo planning a large production at E3 in regards to the Revolution, is there a chance they'll steal Sony's thunder? They've already admitted that their hardware will be underpowered in relation to the Xbox 360 and PS3, yet it doesn't seem to concern Nintendo execs in the slightest. That seems a bit strange when you consider how much marketing muscle has been flexed in the past by Sony (and Microsoft), in regards to hardware specs, speed, and sheer power. Nintendo is taking a different approach and has been for some time. By all appearances they blend quietly into the background, yet they're obviously doing something and doing it right. To get an idea of how right, we'll do a quick comparison of Sony and Nintendo's bottom lines (as of March 2005) after the jump.

Read More

| SPOnG (rumor)
Click to continue reading Will Nintendo Steal Sony's Thunder At E3?
Posted by Christopher Sasaki Categories: Hardware, Mods/Hacks, Xbox 360,
MaxConsole has a review of the pre-release Xbox 360 SATA adapter from 360 SATA. The short version of the review is that the device does exactly what it says it will do: allow users to connect their Xbox 360 hard drives to their personal computers without having to crack the case, allowing users to back up their save games or other information on the hard drive. MaxConsole received a pre-release unit, so it's still the bare circuit board, and they are hoping the final version is a little more polished. The bare board definitely doesn't do anything to inspire the most confidence in the world, but the target audience for this device probably won't mind a whole lot.

Read More

| MaxConsole
Posted by John Goulden Categories: Hardware, Mods/Hacks, Xbox 360,
So you want to make backup copies of your saved Xbox 360 games or simply feel like prodding the contents of the hard drive? Instead of disassembling the drive unit, you can now purchase the 360SATA, an adapter that simply plugs into the bottom of the drive, and via an internal SATA cable to one of your computer's SATA ports. It doesn't get much easier than that. It's inexpensive and apparently very popular as they are currently sold out, but back orders are being accepted so get in line.
Priced at $15 USD.

Read More

| 360SATA via NordicHardware
Posted by Christopher Sasaki Categories: Hardware, Rumors, Wii,
IGN has published Revolution specifications leaked from various game developers. IGN claims these numbers come from developer documentation and benchmark results, but without confirmation from Nintendo, these may or not represent final hardware. However, given Nintendo's claim for the relative power of the Revolution versus the Gamecube, these specifications do not seem out of line. IGN's report includes an IBM "Broadway" CPU running at 729Mhz, and the "Hollywood" GPU running at 233Mhz, with 3MB integrated texture memory. Total system memory apparently clocks in with 24MB "main" 1T-SRAM plus 64MB "external" 1T-SRAM. Without access to how the system components are laid out, it is difficult to tell what impact this segmentation will have on the overall performance of the game console.
Compared to the specifications of the already released Xbox 360, and upcoming PS3, the Revolution isn't going to be a graphics processing monster; Nintendo fans have reacted to this news by carrying the party line, "Its not the graphics, its the gameplay." While this may be true, it will certainly leave Nintendo at a disadvantage when eye-candy is compared with its competition.
The lack of heavy-duty specifications may not have that great of an impact on what Nintendo is trying to accomplish. Nintendo has said that HD resolutions are not going to be supported by Revolution. With a standard definition output resolution at 480P, the Revolution only has to push 1/3 of the Xbox 360's native resolution, 720P. Sony promises 1080P gaming, over six times the pixel output of Nintendo's console. Within these constraints, it seems like the Revolution will be able to deliver on what Nintendo has promised: a unique gaming experience combined with top notch first-party content. Hopefully this will allow Nintendo to carve a niche in the next generation marketplace.

Read More

| Revolution.IGN.com
Posted by Christopher Sasaki Categories: Hardware, Wii,
Satoru Iwata has indicated that first party Nintento Revolution games will be priced at $50 or less. Further, he suggests that $50 is really the high point in pricing that the customer will accept. There does seem to be some resistance to the $60 price point for Xbox 360 games, particularly when some titles offer significantly less content than their previous-generation counterparts for more money.
Game publishers complain that its the amount of money that they are spending to deliver these hi-definition experiences that necessitates these price increases, but that fails to explain the price differentials between PC and console versions. Elder Scrolls: Oblivion offers very nearly the same graphical experience on the PC and the Xbox 360 (assuming that the end user has the appropriate PC hardware) but the PC version of the game is still $10 less. Not being a game publisher, its difficult to understand the actual budget allocations for games, but it would seem for the end user that there would be vastly more expenses in developing for a PC platform where there is little control over the game environment, particularly in tuning and testing.
Certainly, there are gaming experiences on the Xbox 360 that can't really be duplicated on the current generation, such as the new Ghost Recon game and the Xbox 360 version of Fight Night, but at least at this point, these seem to be the exceptions, rather than the norm.
Read More

| Game Over
© Gear Live Inc. – User-posted content, unless source is quoted, is licensed under a Creative Commons Public Domain License. Gear Live graphics, logos, designs, page headers, button icons, videos, articles, blogs, forums, scripts and other service names are the trademarks of Gear Live Inc.