Find Our Latest Video Reviews on YouTube!
If you want to stay on top of all of our video reviews of the latest tech, be sure to check out and subscribe to the Gear Live YouTube channel, hosted by Andru Edwards! It's free!
Posted by Christopher Sasaki Categories: Corporate News, Hardware, PC,
nVidia today announced that the GeForce 7950 GX2 dual GPU solution is now available. Basically, this card is the first official single card SLI solution on the market. Also, this card is the first card from nVidia that explicitly enables HDCP protection, where previously this was a vendor option. Having HDCP onboard means that when this card is paired with a HDCP-compliant display device, users will be able to experience Windows Vista DRM-encoded video in full resolution, important for those people looking to leverage new media types like HD-DVD and Blu-Ray on their PC. Gamers that purchase this card, according to nVidia, can look forward to:
Two GPUs working simultaneously on a single card-dramatically raising the bar for single-card performance
48 pixel pipes on a single card
1GB of video memory on a single card
Hardware accelerated H.264 support through NVIDIA® PureVideo™ technology-the combination of HD video processors and software delivers a home-theater quality HD video experience to the PC.
High-bandwidth Digital Content Protection (HDCP) capable (requires other compatible components that are also HDCP capable)
Support for Quad NVIDIA SLI technology-available ONLY in PCs from authorized NVIDIA system builders
So, don't expect to be able to purchase two of these cards and enable Quad SLI off-the-shelf, at least not yet. Retail pricing is suggest to fall between $599 - $649. So, while the GX2 isn't going to outshine the 7900 GTX SLI configuration, it should come close to the same performance at a lot lower price point, given that a single GTX card retails for around $480. A few online vendors have the cards listed, including Newegg.com, mWave.com, and ZipZoomFly.com. Several sites have posted reviews of the new hardware:
Read More

| nVidia.com
Posted by Christopher Sasaki Categories: Hardware, PlayStation 3, Rumors,
IGN posted a report based on information that has appeared in Japan's Ultra One tech magazine, that suggests that for the initial run of PS3 consoles, backwards compatibility will be achieved through actual hardware on board, rather than software emulation. The Playstation 2, of course, achieved its extremely high level of backward compatibility with original Playstation titles through the benefits of including the full Playstation chipset onboard to handle some input functionality. The Playstation 2 could offer this feature at a relatively low cost for Sony because the original Playstation chipsets had been integrated and refined to the point where economics of scale and size took over. Including the Playstation 2 hardware is more problematic for Sony, as the more complicated PS2 hardware, including the Emotion Engine, still costs a fair bit to produce. It is suggested in the article that including the hardware is a stopgap measure until software emulation can be perfected.
Other speculation in the article revolves around the patching system that will be utilized for games, which is going to be another concern for console gamers that will only increase, given that a few high profile patches have already shipped for Xbox 360 games. Ultra One also believe there will be multiple SKUS of the Playstation 3, above and beyond what they see as the "basic system."

Read More

| IGN.com
Posted by Christopher Sasaki Categories: Hardware, Wii,
Through some careful mining of the Internet, the British Gaming Blog managed to dig up some prototype Wii controller styles that might have been. Thankfully gamers never got the odd button-cross prototype, or the version with the disc controller. But there is a version with an analog stick, and one that looks somewhat like an old-school NES controller. The final image on the page may be a prototype for some kind of replacement shell for the Wii controller, so there may be some modification options open to gamers as well.

Read More

| British Gaming Blog
Posted by Christopher Sasaki Categories: Hardware, Mods/Hacks, PSP,
Reports of the first fully open custom BIOS firmware replacement for the PSP has been announced. The so-called Epsilon BIOS supposedly has cracked the PSP encryption methods to allow homebrew and unsigned code full access to the PSP, including running in kernal mode. Firmware revisions up to the latest 2.71 release are supported with this BIOS, and UMD .ISO booting from memory stick is included. The BIOS itself requires an original PSP firmware to operate, so the new release will work only in conjunction with the recently announced Undiluted Platinum modchip. This BIOS, plus the new modchip should allow all homebrew developers full access to the PSP hardware and firmware feature set.

Read More

| MaxConsole
Posted by Christopher Sasaki Categories: Corporate News, Hardware, Wii,
Nintendo CEO Satoru Iwata recently talked to reporters from Japanese magazine Tech On!, about the Wii, and its impact on the next generation of gaming, and Nintendo's approach for the upcoming console battle. Interestingly, the fundamental technological research for the Wii controller started three years ago, and had a focused task force created 2 years ago. Nintendo continued to tweak the controller late into its development cycle, with the last minute addition of the speaker.
Also interesting is Iwata's statement that the Wii is not a "next generation" console; that's not to say that the Wii isn't an improvement over the Gamecube, but Nintendo's interpretation is that "next generation" implies an extension of what has come before, and they want to push the Wii as something totally different. Taking the offerings from Sony and Microsoft as an example, the Playstation 3 and the Xbox 360 are generally considered the next version of the previous consoles, and Nintendo clearly would like to distance the Wii from the Gamecube, both in the eyes of gamers and non-gamers alike.
Iwata also briefly touches on what Nintendo's goals are with the Internet for the Wii. With the introduction of WiiConnect24, the hope is that Wii consoles will be connected to the Internet 24 hours a day, and will be able to receive updates at any time, and allow users to share game content even when not playing. Gamers could look to Animal Crossing: Wild World for the DS for some hints to this. On the DS, when users connect to friends, they can also get content from Nintendo at the same time. A theoretical Wii version could do the same on a larger scale, allowing content downloads overnight, and allow friends to visit other towns even when the user isn't playing the game at the same time, allowing for a broader range of interactions.
Read More

| Tech On!
Posted by Michael Cardiff Categories: Hardware, Internet, PlayStation 3,
Stop me if you've heard this one before, but according to Phil Harrison the Playstation 3 is going to become your primary home computer along with your gaming console, Blu-Ray player and your most effective paperweight. Key points from the interview include the statement below:
Spiegel: Speaking of online, Microsoft has just announced "Live Anywhere", an integrated Windows-Xbox-Mobile environment. Is that something you're worried about because you don't have the same access to the PC market as Microsoft does?

Harrison: No, it doesn't concern me and I don't think it concerns the consumer either. Once you adopt a game system as your primary entertainment device, that's what you want. We think that Playstation 3 is the place where our users will be doing their gaming, their movie watching, their Web browsing and a lot of other computer entertainment functions. That will satisfy them. Playstation 3 is a computer. We don't need the PC.
So it's sounding more and more like, if you want to play against your PC-based friends online, the 360 is your best bet. If the PS3 does serve well as an online PC in addition to a Blu-Ray player and a gaming console, then the $599 price point starts to look a little less painful. Still, I hear echoes of Microsoft's plans for the original Xbox, which was also supposed to become the all-in-one convergence center of our entertainment lives.

Read More

| Spiegel Online
Read More

| Joystiq.com
Posted by Christopher Sasaki Categories: Hardware, PC, Rumors,
Forbes is reporting on escalating rumors that AMD is in talks to purchase graphics card manufacturer ATI. The rumors originate from analyst Apjit Walia, published by RBC Capital Markets. These rumors do seem to be carrying some weight in the stock market, with ATI jumping as news leaked out. According to the report, the "...synergies of [the buyout] seem consistent with the recent announcements by AMD to significantly increase capacity over the next few-years." This would certainly shake up the PC and gaming playfield, with ATI having moved into the motherboard chipset race lately, and their development of the competing SLI technology, Crossfire. Intel has been largely trounced in the gaming arena, but is looking to catch up with the release of their Core processors for the desktop, and AMD should see higher competition there. With a AMD buyout of ATI, suddenly the processor manufacturer would have solutions available to address low-end integrated graphics chipsets to high-end GPU offerings, and could further tune their motherboards towards gaming performance. nVidia grabbed a lot of hard core gaming enthusiast mindshare when they released SLI; an AMD-ATI merger could to a lot to capture credibility in that community.

Read More

| Forbes.com
Posted by Michael Cardiff Categories: Hardware, Nintendo DS, Release Dates, Rumors,
Cheap Ass Gamer is reporting that some enterprising individuals have been able to purchase DS Lites from Target and Wal-Mart well in advance of the June 11th release date. If you play it cool and get over to your local Target or Wal-Mart soon, you might be able to score one almost two weeks early. Hopefully this news won't filter through to the managerial staff for a couple days!

Read More

| Cheap Ass Gamer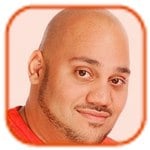 Posted by Andru Edwards Categories: Accessories, Hardware, Release Dates, Xbox 360, Xbox Live, Xbox Live Arcade,
If you were wondering how the Vision Camera would work in UNO, her eis your answer. Maestro1, a camera beta tester, showed up in a game where another player quickly grabbed 40 seconds of video. Not much to see in the video itself, other than a dog standing still for quite a while, then simply walking away - but still cool nonetheless. The Xbox Live Vision Camera is set to launch in North America and Europe on September 19, 2006.

Read More

| CheapAssGamer
Posted by Christopher Sasaki Categories: Hardware, Mods/Hacks, Reviews,
Maxconsole has posted a review of the latest version of the open source handheld, the GamePark GP2X-F100. The GP2X doesn't really seek to compete with the Nintendo DS or the PSP; it is a handheld, but the entire product is geared towards homebrew and open source development. Even the firmware source has been released for the console, for home gaming tinkerers to play with. The GP2X is the hardware sequel to the GP32, GamePark's original handheld. There aren't a lot of available commercial games for these devices, instead, the focus of gaming is on homebrew, emulators, and media player functionality. The media playing functionality is decent in the handheld, supporting MP3/OGG audio playback, and a number of video formats, including DiVX and MPEG4. Emulators have gotten a great deal of support from the homebrew community, and there are number of options available, including SNES, Genesis, MAME, and Playstation emulation. The emulation on the handheld is clearly better for lower powered machines, but with an open source community, this can be expected to improve over time. The fit and polish of the GP2X is decent, but not really up to the standards of Sony's PSP or the Nintendo DS. Maxconsole has more in depth interactions and video of the machine in action on their site.
Read More

| Maxconsole.net
© Gear Live Inc. – User-posted content, unless source is quoted, is licensed under a Creative Commons Public Domain License. Gear Live graphics, logos, designs, page headers, button icons, videos, articles, blogs, forums, scripts and other service names are the trademarks of Gear Live Inc.