Posted by John Goulden Categories: Corporate News, Handhelds, Microsoft, Peripherals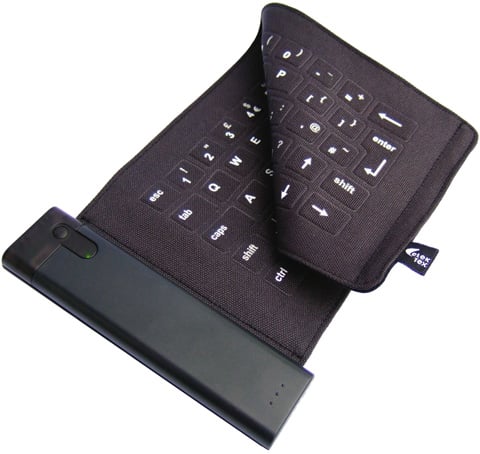 Be prepared for what will surely be an onslaught of peripherals for Microsoft's Ultra-Mobile PC platform. Eleksen, makers of fabric-based interface devices, has introduced a trio of products aimed at users of the new UMPCs. Bluetooth and USB-equipped keyboards will be available, as will a carrying case that has a keyboard and other controls integrated into it's soft exterior. The keyboards are designed around Eleksen's ElekTex technology, which allows touch sensitive interfaces to be placed in a variety of textiles. The Bluetooth keyboard even has drivers to allow its use with smartphones and PDAs, further broadening its usefulness.
Flexible keyboards may be nothing new, but with Eleksen's products being incorporated into textiles, the possibilities are just about limitless. In fact, the company also has their interface technology designed into jackets (the Kenpo iPod jacket), backpacks and other items that have controls for audio players built right in.

Read More

| Eleksen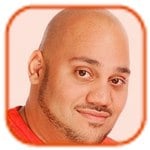 Posted by Andru Edwards Categories: Corporate News, Handhelds, Microsoft, PC / Laptop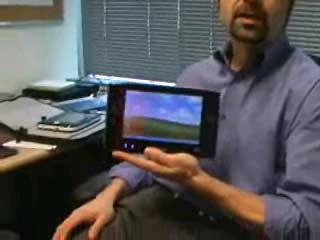 Okay, so we were waiting for Thursday to arrive so that we could get the full scoop on Origami, and that time has arrived. From this day forth, Origami devices will be referred to as Ultra Mobile PCs - or UMPCs - and Channel 9 has posted a great piece showing off the platform. Robert Scoble sat down with Otto Berkes, the General Manager of the UMPC division, to get all the deets. The video is about 40 minutes long, and goes in-depth into what exactly brought the UMPC to fruition, and what we can expect from the platform in the future.
From our perspective, these first-generation devices may not have lived up to the hype that was generated across the Internet over the past couple of weeks, but we can see the potential going forward - especially once we have the Windows Vista-enabled UMPCs hitting the market. We do have to wonder, with Microsoft expecting pricing to range from $599 to $999 USD, where does DualCor stand in all this? Their device is a bit smaller, but they expect to hit retail at $1500 or so. This will certainly be an interesting one to watch.

Read More

| First Look At Ultra-Mobile PCs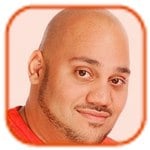 Posted by Andru Edwards Categories: Handhelds, Microsoft, Portable Audio / Video, Rumors, Wireless / WiFi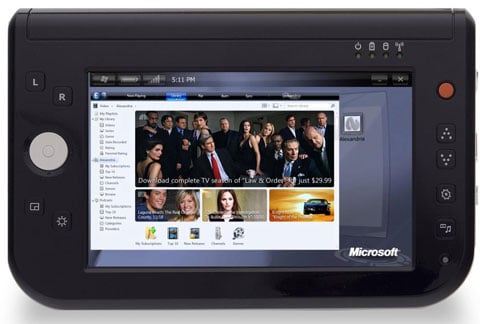 We have held off on all the Origami Project speculation, as it has mostly remained a mystery. Earlier today, the image above started circulating around the internets, and it grabbed our attention. Of course, we have no real proof that this is Origami, but if it isn't, we do hope that it is a real product. The thing just looks amazing. As for what Origami really is, we are not yet sure. However, Scoble is quick to tell us what it is not. Okay, not an iPod/OQO/PSP/Nokia N90/Treo 700w/Palm killer. We are cool with that, but mostly because no matter what Origami turns out to be, it wouldn't kill any of the aforementioned products. It also isn't a portable Xbox, which we didn't even consider, seeing as how new game consoles have a ton of fanfare behind them before ever being shown.
So what is it? If the image is even close to being real, we gather that Origami is a smart way to carry around your digital life. Sure, that will include music and video - but we think that also includes contacts, email, RSS, and email - all wrapped up in wireless mobile broadband. Our bet is that Origami is an extension of your home computing experience, but not a replacement for it.

Read More

| Origami Portal
Posted by John Goulden Categories: Handhelds, Portable Audio / Video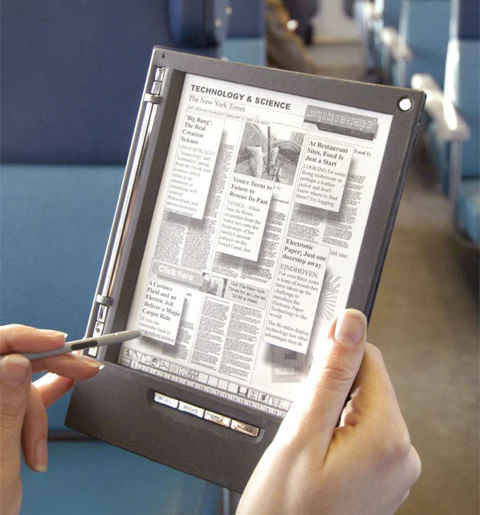 Imagine being able to carry around your entire personal library with you wherever you go. Instead of stuffing a couple of paperbacks into your briefcase for those long business flights, you would merely grab your iRex Iliad E-Reader and load it up with a few electronic books. Sure, you can do the same thing with just about any PDA, but products that utilize electronic ink technology (like the Iliad) offer up a couple of unique benefits. E-Ink (or e-paper) as the technology is commonly referred to, uses very little power, allowing battery powered devices to go for days (if not weeks) between recharges. The viewing surface also delivers outstanding contrast making text easy to read even in direct sunlight.
The Iliad can currently make use of PDF, XHTML, MP3, and TXT files with more to be introduced as time progresses. An 8.1-inch screen with a 1024x768 (160dpi) resolution makes reading easy on the eyes, and a wealth of interfaces (USB type A, CF, 802.11g Wi-Fi, SD/MMC, and 10/100 Ethernet) are available for getting data into the device. The display is also touch-enabled allowing you to write notes directly on your reading material for later reference. A 400MHz XScale processor means War and Peace won't make the Iliad break a sweat, and 64MB RAM and around 224MB of available ROM memory allows the storage of a large quanity of literature.
The Iliad will be available in April for a yet to be determined price.

Read More

| iRex Technologies
Posted by John Goulden Categories: Cell Phones, GPS, Handhelds, Wireless / WiFi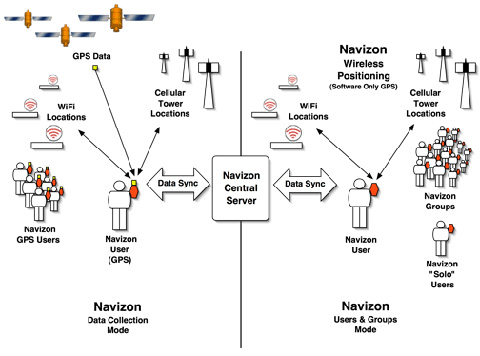 Sadly, not every phone or PDA comes equipped with the wonderful feature that is GPS. Someday maybe, but not yet. Until then, there are many different options for getting a GPS signal to your mobile device of choice, but an extra device isn't always practical. With peer-to-peer functionality all the rage, Navizon has capitalized on the concept with a wireless positioning system that can operate sans a hardware GPS.
Utilizing Wi-Fi and cellular capable devices, Navizon's software triangulates your position based on data provided by the items that surround us all (access points, cell towers, etc.). In essence, Navizon's software mimics a hardware-based GPS, at least as far as your navigation software is concerned. Data is transmitted back to Navizon and it uses said data to help triangulate the location of other people using the service in your area. If you're concerned about the Big Brother aspect of things, you can purchase a Solo editon of the software that doesn't transmit any data back to the mother ship. Naturally, the Solo version is a bit more feature limited since a number of options rely heavily on community supplied data, but it helps end conspiracy theories if nothing else.
Navizon's software is available free of charge for Windows Mobile and Pocket PC devices as well as Symbian Series 60 platforms. Their Solo version costs $19.99 USD.

Read More

| Navizon via NaviGadget
Posted by John Goulden Categories: Cell Phones, Handhelds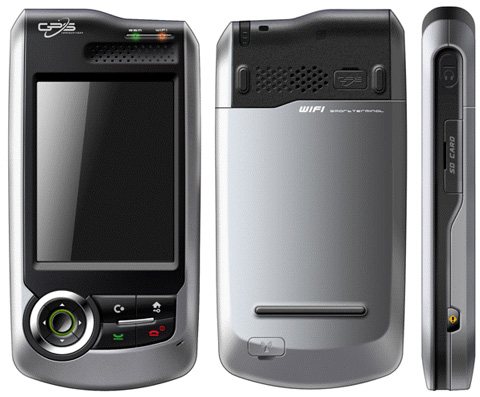 With Linux penetrating the marketplace so pervasively, it comes as no surprise that even the ubiquitous mobile phone now runs a variation of the popular OS. The latest mobile device to run Linux is this smartphone from ImCoSys, a small Swiss company that started up in 2005.
Sporting features like quad-band GSM (850/900/1800/1900), Bluetooth 1.2, EDGE, Wi-Fi (802.11b), and GPS, the phone has the necessary equipment to be competitive in the marketplace. A 200MHz TI OMAP 730 processor provides the necessary computational power, with 64MB ROM/64MB RAM for memory and a QVGA touchscreen LCD to handle input duties. An oddball feature that's included is RS-232, which certainly seems strange in these days of USB dominance.
Available this summer for approximately $350 USD.

Read More

| ImCoSys (de) via Linux Devices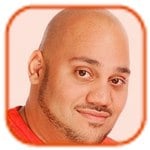 Posted by Andru Edwards Categories: Cell Phones, Features, Handhelds, Home Entertainment, Podcasts, Video Games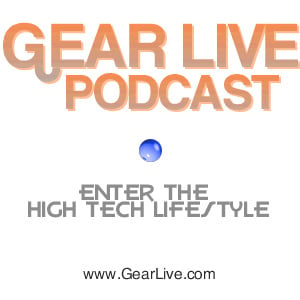 Today we feature the weekly audio version of our Bleeding Edge video show. We discuss:
Preview of five unreleased Xbox Live Arcade games
More…
Here's how to get the show:
|Subscribe| - iTunes
|Subscribe| - RSS
|Download| - Enhanced AAC [Mirror]
|Download| - MP3 [Mirror]
Voices: Andru Edwards, Sparky
Length: 10:23, 5 MB

IMPORTANT: We are surveying the listeners of our podcast to see what it is that people like, and more importantly, what they don't like. It is anonymous, and just takes a couple of minutes. If you have the time, we would appreciate it!
Don't forget to vote for us on Podcast Alley! Also, be sure to check out the Gear Live Odeo Channel, and subscribe there are well.

Posted by Frank Bisono Categories: Accessories, Apple, Cameras, Cell Phones, GPS, Handhelds, Misc. Tech, Peripherals, Portable Audio / Video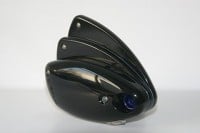 For those of you planning to conquer Mount Everest in the near future, you know you can't possibly do this without taking your iPod with you right? Well how the heck are you gonna charge that sucker on your way up to the summit? Solio has the answer for ya. All the goodness and eco-friendly power of the sun can now be harnessed just for you so that you can power all those gadgets for free, courtesy of that shiny ball of light in the sky. But what about all your other gadgets? Relax Skippy, have sunlight, will travel…
Solio is a portable, renewable power source that draws energy from sunlight, storing it in an internal battery and using it to charge virtually all mobile electronic devices, including:

• Cell phones
• iPods/MP3 players
• Digital cameras
• PDAs
• GPSs

So wherever you are…whenever you need power…Solio is there.

Anything: Powers virtually all your hand-held electronics
Anytime: Stores power for whenever you need it
Anywhere: Chargeable from the sun or wall socket
Anyone: Easy to use by attaching a cable and pushing a button
How's that for gadget coolness? The latest Solio now comes in black, along with the older Coldplay version. Pretty spiffy for those of you with a black nano or 5G Video iPod. Now you can climb and conquer in style, while maintaining maximum fashionability. Rock on…

Read More

| Solio
Posted by John Goulden Categories: Cell Phones, Handhelds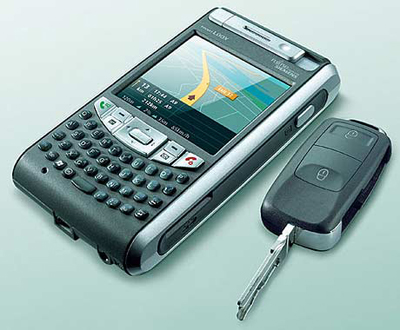 With 3GSM World Congress, the show of shows when it comes to mobile phones, in full swing this week, phone announcements are coming fast and furious. One of the latest is Fujitsu-Siemens Pocket LOOX T800 series which includes the T810 and T830 models. Running Windows Mobile 5.0, the phones feature GSM and UMTS for connectivity to the outside world, a 416MHz XScale processor, 64MB ROM/128MB RAM, a
640x480 VGA
240x240 screen, SDIO slot, Wi-Fi (802.11b/g), Bluetooth 2.0, an integrated GPS, and a VGA camera. Both models will also feature Microsoft's push e-mail technology (once it's out of litigation) which will compete with RIM's Blackberry for domination in the workplace.
Sort of makes Cingular's recently released 8125 seem like the poor cousin doesn't it? At an estimated street price of $700 to $800 they won't come cheap though.

CORRECTION: Some things are just too good to be true. The screen is not 640x480 VGA, it's only 240x240. (2-15-06)

Read More

| Fujitsu-Siemens via fosfor gadgets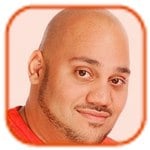 Posted by Andru Edwards Categories: Cell Phones, Handhelds, Home Entertainment, Podcasts, Video Games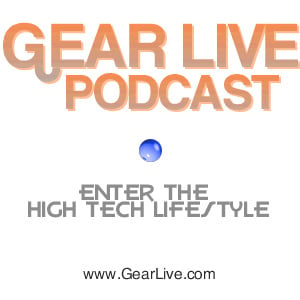 This episode is packed with a ton of interviews that we shot at CES, including:
Major Nelson Interview: We had the opportunity to catch up with our friend Larry Hryb - Major Nelson to the layperson - to ask him about what his CES experience was like. Major had been pretty much tied to the Xbox area in the Microsoft booth, but he took a few minutes to talk to us about Fight Night 3, Dead Rising, and Street Fighter II on Xbox Live Arcade.
DualCor cPC: We have a look at the amazing DualCor cPC. This may turn out to be an OQO killer, as it is a handheld Windows XP computer that also runs Windows Mobile 5.0 on a separate processor, allowing the user to switch between the two OSes with the touch of an icon.
Netomat Hub Service: Netomat's Hub is an online space where you can create "hubs" to get and share picture and text messages, as well as content such as news feeds and blogs with a friend or your own private group of friends. You and your friends can view and update your hubs using a PC or a mobile phone.
TiVo Series 3 First Look:We got some quality hands-on time with the forthcoming TiVo Series 3, TiVo's first HD-capable DVR. The Series 3 unit has some cool new features, including a single-color, two-line OLED LCD display on the front of the unit that shows you what's being recorded on each tuner. We interviewed Bob Pony of TiVo (TiVoPony on the TiVo Community forums) about what we can expect in the Series 3, so be sure to check out the video interview above. The quick and dirty is that it features built-in ethernet, an external SATA port for expanding your TiVo's capacity, and that it will ship with a 250 GB hard drive.
Here's how to get it:
|Download| - Enhanced AAC
|Click here| - MP3
|Subscribe| - iTunes
|Subscribe| - RSS
Voices: Andru Edwards
Length: 29:31, 14.3 MB
Don't forget to vote for us on Podcast Alley! Also, be sure to check out the Gear Live Odeo Channel, and subscribe there are well.
LISTEN | Gear Live Podcast
© Gear Live Inc. – User-posted content, unless source is quoted, is licensed under a Creative Commons Public Domain License. Gear Live graphics, logos, designs, page headers, button icons, videos, articles, blogs, forums, scripts and other service names are the trademarks of Gear Live Inc.