Posted by Sparky Categories: Apple, Cell Phones, Handhelds, Internet, Rumors, Wireless / WiFi
AT&T's CEO Randall Stephenso let slip that a 3G iPhone is indeed on it's way sometime in early 2008. This is an obvious evolution for the platform and is no surprise, but hearing it 'right from the horses mouth' certainly is a nice reassurance. While the exact timing of the release is unknown, he did indicate it would likely be prior to May. Based on AT&T's HSDPA technology the 3G iPhone would feature the same blazing download and upload speeds as other 3G devices currently on the market. Apple has yet to comment on Stephenso's early-announcement.
Gear Live's prediction: the announcement of the 3G iPhone will come hand in hand with a more proper unveiling of the SDK at Macworld, likely with a bump to 16GB of storage to match the current generation iPod Touch. Gear Live's predicament: we can't wait.
Read More

| AT&T via iPhone Atlas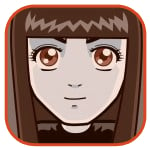 Posted by Sheila Franklin Categories: Handhelds, Internet, Misc. Tech, Portable Audio / Video, Video Games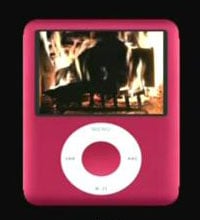 'Tis the season for a holiday Yule Log and this year you can download 30 minutes worth of a crackling fire with accompanying music for handhelds, PMPs, and MP3 players. Created by GeekBrief TV during a nostalgic moment, a portion of the proceeds from the originators and score composer of the iYule TV go to charitable orginizations. Prices are $5.00 for iPods and $7.00 for Macs, PCs, Apple TVs, or Xbox 360s. Order all three for $7.00 without the music if you are into the natural sounds of fire.
Read More

| iYule TV Product Page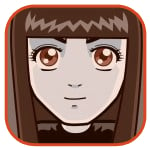 Posted by Sheila Franklin Categories: Corporate News, Handhelds, Home Entertainment, Hot Deals, PC / Laptop, Portable Audio / Video

All told, about 58 million bargain hunters rose before dawn to check out Black Friday. Welcome to Cyber Monday, another effort to get the moola out of your pocket and into online retailers when shoppers go back to work. Researches say that 61 million will shop online from their cubicles, which is 18 percent higher than last year, to avoid holiday rage.
To guard against online identity theft, watch for mass e-mails complaining there are problems with your order, use a credit rather than debit card, and check for site security (the site should read "https," with that extra "s" for security.) Finally, if you use sites like Amazon, Shopzilla, BizRate, and NexTag, don't automatically assume you will obtain a secure and safe purchase.
Read More

| ABC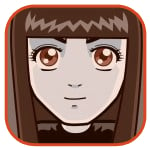 Posted by Sheila Franklin Categories: Handhelds, Household, Misc. Tech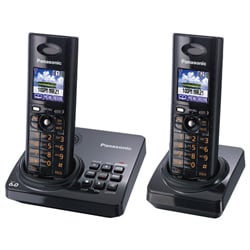 When was the last time you even thought of using a landline phone? Panasonic has just released two models to its DECT 6.0 line, the cordless KX-TG8231 and the KX-TG8232. Both offer a handset LCD display including a customizeable caller ID, a built-in alarm clock, up to 12 hours of talk time, and a 50-station phone book. They feature extended talk time, reduced interference, HAC (hearing aid compatibility,) and an all-digital answering system. The price for the KX-TG8231 is $69.95. The KX-TG8232 comes with two handsets for $99.95.
Read More

| Panasonic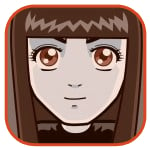 Posted by Sheila Franklin Categories: Cameras, Cell Phones, Handhelds, Music, Portable Audio / Video, Video Games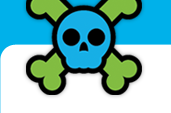 BuyMyTronics, formerly known as BuyMyBrokenIpod, has obviously increased the amount of old gadgets that they are willing to purchase. This includes such items as Game Cubes, Playstations 1, 2, and 3, Wii's, DS Lites, iPhones and Zunes. As you send them your broken stuff they send them off to other companies or chop off parts. Working and/or phased out gadgets get refurbished and sent to resellers. The site is planning on expanding to include cell phones, digital cameras, GPS devices and camcorder. What a great way to pick up a little spare change for the holidays. You might just earn enough to buy yourself a little good cheer.
Read More

| BuyMyTronics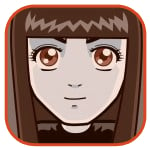 Posted by Sheila Franklin Categories: Cell Phones, Corporate News, Handhelds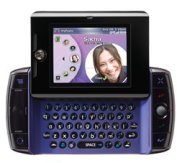 Motorola and T-Mobile have announced that there are some serious issues with some of their Sidekick Slides. Apparently when the feature is activated, the device may reboot or turn off. No need to worry if you own an LX or iD model, but anyone trying to purchase one of the faulty ones will find a "temporarily available" on T-Mobile's site. Contact T-Mobile online or hit your nearest retail store if you are having any problems with your Sidekick.
Read More

| Real Tech News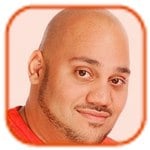 Posted by Andru Edwards Categories: Apple, Cell Phones, Handhelds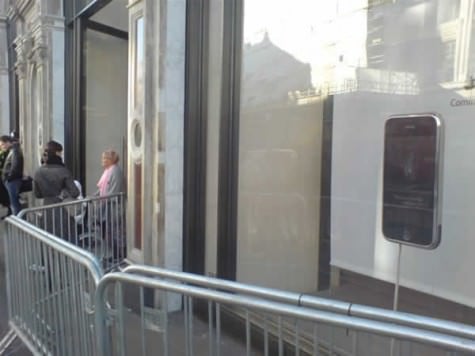 Now this is just silly, especially when compared to the mania that the iPhone launch caused here in the US. Apparently, there is no one in the UK
standing in line
queueing to purchase an iPhone. I mean, there are some, but very, very few. Compare that to the 4-block long line that I was a part of when I purchase my iPhone at the Seattle Apple Store, and I start looking like a dork. Especially since I was within the first 40 people in that line. Oh, and the fact that later that night, when the line had made it through, there were still plenty of iPhone to be had. I guess the British just have a bit more dignity than we do.
[Thanks, Patrick!]
Read More

| iPhone Crowds? Don't believe the hype!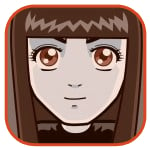 Posted by Sheila Franklin Categories: Cell Phones, Editorial, Handhelds, PC / Laptop, Video Games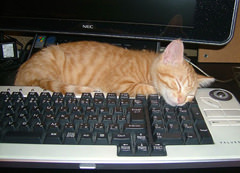 It would appear that the PC's popularity is lessening in Japan, as overall shipment has declined for the last five quarters. Taking its place are flat panel TVs and cell phones, according to analyst Masahiro Katayama. He added that kids there spend more time using their phones, advanced game consoles, and smart phones to access the Internet than computers. PC makers have taken to marketing low end products in countries for have those who will become first time users. While we suspect that this trend will continue, there is no way that we could ever completely give up our comfortable QWERTY keyboard and widescreen monitors for tiny finger pads and minuscule displays.
Read More

| USA Today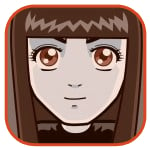 Posted by Sheila Franklin Categories: Accessories, Cell Phones, Handhelds, Portable Audio / Video, Wireless / WiFi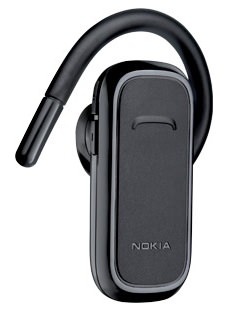 Nokia has unveiled their lightweight BH-101 at SEMA in Vegas this week. You can get up to 8 hours of talk time and 180 of standby on the Bluetooth headset. The ear piece can function with EDR 2.0, Handsfree v1.5, and Headset 1.1. It features an adjustable earloop for use on either side and Nokia reports that the headset will be out just in time for the holidays with an estimated €30 (~$43.00.) We find now that when we see folks walking around in public with an earpiece that they become as instantly annoying as those who speak extra loudly on their cell phones.
Read More

| Nokia


Posted by Sparky Categories: Cell Phones, Design, Handhelds, Internet, Misc. Tech, PC / Laptop, Peripherals, Wireless / WiFi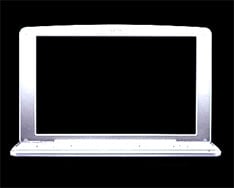 While the Palm Foleo died on the vine, the concept may live on. I-Mate, makers of many fine Windows Mobile based smart phones is rumored to be working on a "shell" to go with their new Ultimate line. While the new shell would not contain any processor or memory of it's own, it would feature a 1024x768 screen and a full sized keyboard to act as a dock for the smart phone. It is still unknown if the shell would feature batteries to increase runtime, but if it does that could be a killer feature for todays power-hungry HSDPA chipsets.
This seems like it would be a better approach than the Foleo. It would be cheaper, provide similar functionality, and allow a user to select which form factor they want (laptop vs. cellphone) at any given time as simply as clicking the phone into the larger frame. If this comes to market in a timely manner and offers a good user experience it could signal a new style of cellphone based computing—and a step into the "world of tomorrow".
Read More

| UberGizmo via Gizmodo
© Gear Live Inc. – User-posted content, unless source is quoted, is licensed under a Creative Commons Public Domain License. Gear Live graphics, logos, designs, page headers, button icons, videos, articles, blogs, forums, scripts and other service names are the trademarks of Gear Live Inc.