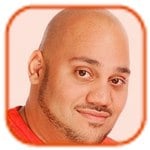 Posted by Andru Edwards Categories: Apple, Corporate News, Handhelds, PC / Laptop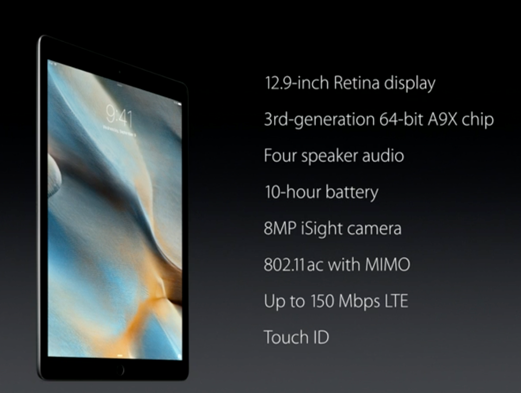 Apple has announced the new iPad Pro at today's Hey Siri, Give Us A Hint event. This is the largest iOS device yet, sporting a 12.9-inch display with a 2732x2048 resolution - that equates to 5.6 million pixels, which is more than even the 15-inch MacBook Pro with Retina display. In fact, as Apple points out, the length of the iPad Pro display when in landscape orientation is equal to that of two iPad Airs side-by-side. What that means is that you can run two full-sized standard iPad apps on the iPad Pro simultaneously, side-by-side.
As for ports, the iPad Pro has the standard Lightning connector that we're all used to for charging and syncing. Additionally, it has a new connector called the Smart Connector. This allows you to attach the new Apple Smart Keyboard.
The iPad Air Pro also sports a four speaker array. Two stereo speakers on the top, and two more on the bottom. Depending on the orientation and how you are holding the iPad, it will change the dynamics of the sound to optimize it for that specific scenario. Apple says that the iPad Pro at full volume is three times louder than the iPad Air 2 at full volume. This is been a big complaint with iPad in the past, since it was never great with sound.
Click to continue reading iPad Pro announced: 12.9-inch 2732x2048 display, 4 speakers, A9X chip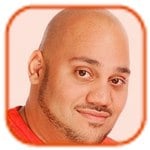 Posted by Andru Edwards Categories: Handhelds, Videos
The Amazon Kindle Voyage brings you 300 pixels per inch - a nice, high-resolution e-ink display. There is an adaptive front light, ambient light sensor that adjusts the backlight on its own, depending on your lighting conditions. It's also the lightest and thinnest Kindle ereader that Amazon offers - this is the top of the line model.
As far as pricing goes, it starts at $199 for the Wi-Fi model with special offers, or $219 without special offers. If you need a model with 3G connectivity, those cost $269 with special offers, or $289 without.
You can pick up the Amazon Kindle Voyage now.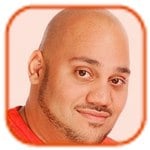 Posted by Andru Edwards Categories: Cell Phones, Handhelds, Hot Deals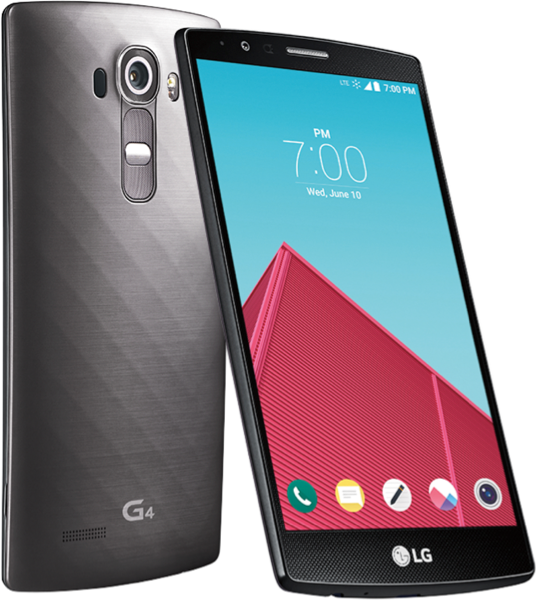 When looking at the overall landscape of smartphones in the US, most casual conversation is dominated by talk of Apple's iPhone and Samsung's Galaxy S—currently that means the iPhone 6 and the Galaxy S6. The thing is, though, that there are other great phones out there that deserve to be a part of the conversation. Last year, my favorite Android phone was the LG G3, and I've been looking forward to getting my hands on the successor ever since LG announced it.
As most know, I'm one of the rare people who owns multiple smartphones. I didn't need the LG G4, but I definitely wanted it. LG sent one over, and I've been enjoying the process of learning all the ins and outs of the superb camera. If you're unfamiliar, LG did a great job differentiating the camera on the G4. It's got fantastic performance in low light situations thanks to the f/1.8 aperture, and sports a manual mode with 15 settings and over 135 options for configuring the camera to capture just the right shot. Pair that with the laser autofocus that gets things looking great in an instant, and the ability to capture RAW images and you have a winner. Super cool.
Click to continue reading LG G4 hands-on first impressions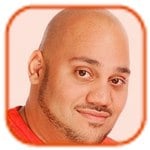 Posted by Andru Edwards Categories: Apple, Cell Phones, Features, Handhelds, Home Entertainment, Microsoft, Video Games, Videos
The sun will set on 2014 in just a few hours, and we are just in time with our annual top 10 list of the most-watched Gear Live video episodes. Over the past year, as expected, there was a bunch of Apple gear that made the list, with the release of the iPhone 6 and iPhone 6 Plus. The launch of the WWE Network was also groundbreaking, and our walkthrough proved to be the second most popular video of the year. Other items, like a tutorial on upgrading Xbox One controllers, a look at the Fitbit Force, and a how-to on installing the Nest Protect also proved popular as well.
Oh, and if you wanna be sure to get our new video episodes as they come out in 2015, be sure to subscribe to us on YouTube, in iTunes, or in your RSS reader!
Also, you can check out the top ten videos from 2013, 2012, 2011, 2010, 2009, 2008, and 2007 - and when you're done, be sure to check out the top 10 most popular Gear Live stories of 2013 as well!
Click to continue reading Top 10 Gear Live Videos of 2014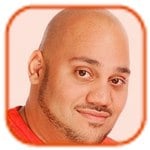 Posted by Andru Edwards Categories: Handhelds, Women, Men, Techies, Under $250, Under $500
This is an entry from our 2014 Holiday Gift Guide. Check it out for suggestions on what to buy your loved, liked, and hated ones this holiday season!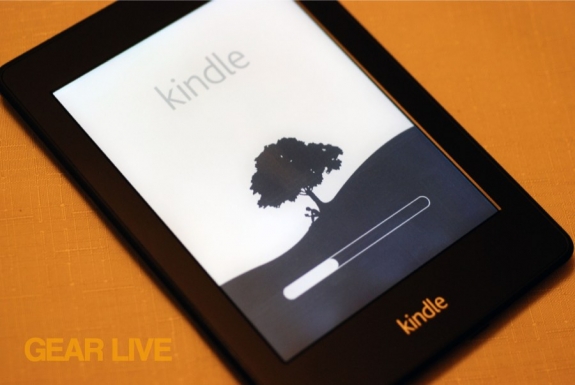 The next item in Gear Live's 2014 Holiday Gift Guide is the Kindle Paperwhite. Why? well, as great as e-ink readers have been (and they've been pretty stellar,) since the original Amazon Kindle was released, their one tragic flaw has been that they become pretty useless in the dark. You either simply can't read them, or have to use a small light attachment accessory. Enter the Kindle Paperwhite. Amazon has designed what we consider to be the best e-ink reader to hit the market. It's flagship feature is the front-lit display, which works great when you're in the dark and want to read your latest ebook purchase without using a backlit tablet that's hard on the eyes, or an awkward clip-on light accessory. It also supports new features like telling you how much reading time you have before you finish your current chapter, and an all-touch display with virtually no lag. Check out our Kindle Paperwhite review, unboxing gallery, and video after the break for more, and head on over to Amazon to pick up the Kindle Paperwhite for $119 for that bookworm in your life.
Honorable mention: Amazon Kindle Voyage
Click to continue reading 2014 Holiday Gift Guide: Amazon Kindle Paperwhite
Read More

| Amazon Kindle Paperwhite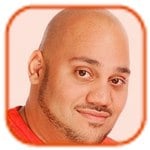 Posted by Andru Edwards Categories: Apple, Cell Phones, Handhelds, Software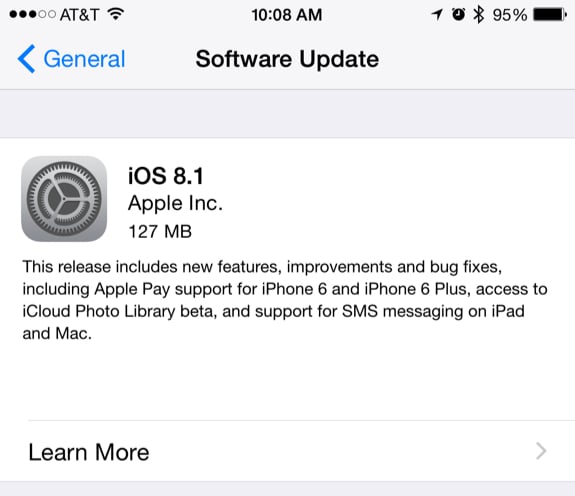 Apple has released iOS 8.1, and with it comes a slew of new features for users of iOS devices. The biggest addition is Apple Pay, which works with the iPhone 6, iPhone 6 Plus, iPad Air 2, and iPad mini 3. Apple Pay allows you to securly store your credit cards in Passbook, and pay for items wirelessly and quickly in stores with your iPhone 6 or iPhone 6 Plus, and online in apps with any of the supported devices. Apple Pay isn't all that's included in iOS 8.1, though. The return of the Camera Roll and My Photo Stream libraries in the Photos app when not using iCloud Photo Library is featured, as is the new iCloud Photo Library Beta, which allows you to store your entire photo library in iCloud. iOS 8.1 also unlocks the ability to have your SMS and MMS text messages appear on your iPad and Mac, using your iPhone as a conduit. We've got a full list of all the changes that come with iOS 8.1 for you, after the break.
Click to continue reading Apple releases iOS 8.1 with Apple Pay, here's what's new!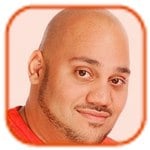 Posted by Andru Edwards Categories: Apple, Corporate News, Handhelds
During this morning's Apple iPad Event, the company announced that its game-changing mobile payment service, Apple Pay, will launch on Monday, October 20th. Since being announced during last month's iPhone event, Apple has signed up an additional 500 banks and financial institutions as well as a multitude of additional retail stores. The service will work with VISA, MAsterCard, and American Express at the start. Apple Pay is compatible with the iPhone 6 and iPhone 6 Plus, and will be enabled by the iOS 8.1 update. The service takes advantage of Touch ID and NFC to make mobile payments both secure and and quick.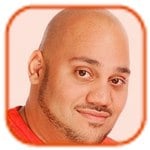 Posted by Andru Edwards Categories: Apple, Handhelds, PC / Laptop, Rumors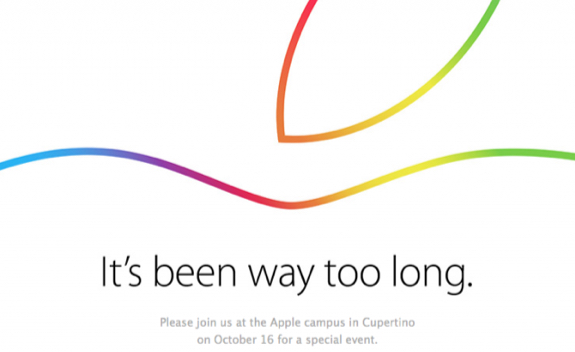 About a month ago, Apple took the stage at the Flint Center to unveil the iPhone 6 and iPhone 6 Plus. Later this week, the company will hold another special event, then time to reveal this years iPad lineup, and if reports are correct, updated iMacs (including one with a Retina display.) We've heard conflicting reports as to whether the iPad mini will see an update at the event, or if that'll come early next year, but we do know that the iPad Air will get an update that will make it lighter, slimmer, and more powerful.
Vietnamese leak site Tinhte.vn has already showed what's purported to be the iPad Air 2 frame, which is thinner and sees the volume buttons recessed into the frame, and the inclusion of a Touch ID sensor, bringing the iPhone feature over to the Apple tablet family.
Meanwhile, fans of Apple's desktop hardware have been waiting for a couple of years for the Retina display technology to make the jump from iOS devices and Apple notebooks over to the iMac. It appears that a 27-inch model that sports a 5K resolution may be prepped for Thursday as well, alongside a possible Mac mini refresh. OS X Yosemite may also launch on Thursday, as Apple has released three Golden Master candidates to developers so far.
We'll have all the news here on Gear Live as it happens, and Apple will also have a live stream of the event as well.
Read More

| Tinhte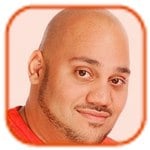 Posted by Andru Edwards Categories: Apple, Cell Phones, Handhelds, Software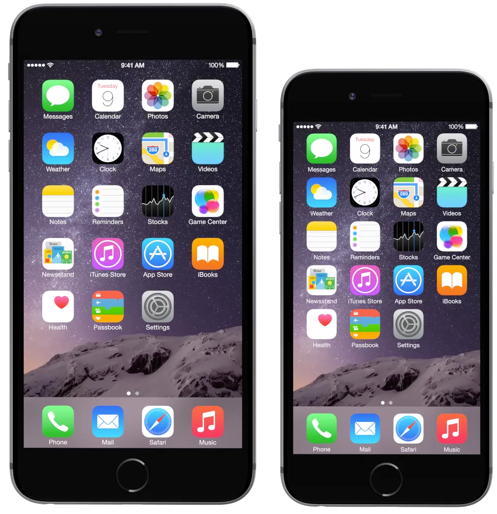 After releasing iOS 8.0.1 yesterday, and then subsequently pulling it due to critical bugs it introduced on the iPhone 6 and iPhone 6 Plus, Apple has released iOS 8.0.2 today. This release does everything that yesterday's iOS 8.0.1 update was supposed to do, while also eliminating a bug that caused both Touch ID and cellular connections to stop working on the iPhone 6 and 6 Plus. Here is the full rundown:
Fixes an issue in iOS 8.0.1 that impacted cellular network connectivity and Touch ID on iPhone 6 and iPhone 6 Plus
Fixes a bug so HealthKit apps can now be made available on the App Store
Addresses an issue where 3rd party keyboards could become deselected when a user enters their passcode
Fixes an issue that prevented some apps from accessing photos from the Photo Library
Improves the reliability of the Reachability feature on iPhone 6 and iPhone 6 Plus
Fixes an issue that could cause unexpected cellular data usage when receiving SMS/MMS messages
Better support of Ask To Buy for Family Sharing for In-App Purchases
Fixes an issue where ringtones were sometimes not restored from iCloud backups
Fixes a bug that prevented uploading photos and videos from Safari
In addition to the quick update, the company also issued an apology to the 40,000 iPhone 6 and iPhone 6 Plus users who were affected by the bug for the past day or so, saying "iOS 8.0.2 is now available for users, it fixes an issue that affected iPhone 6 and iPhone 6 Plus users who downloaded iOS 8.0.1, and includes improvements and bug fixes originally in iOS 8.0.1. We apologize for inconveniencing the iPhone 6 and iPhone 6 Plus users who were impacted by the bug in iOS 8.0.1."
We've downloaded the new update here on iPhone 6 and iPhone 6 Plus units, and everything is looking fine. The iOS 8.0.2 update is available now over the air, or through direct iTunes connection. Be sure to check out our full iOS 8 review.
You can order the iPhone 6 and iPhone 6 Plus from Apple.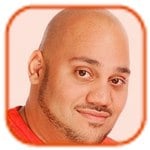 Posted by Andru Edwards Categories: Apple, Cell Phones, Handhelds, Software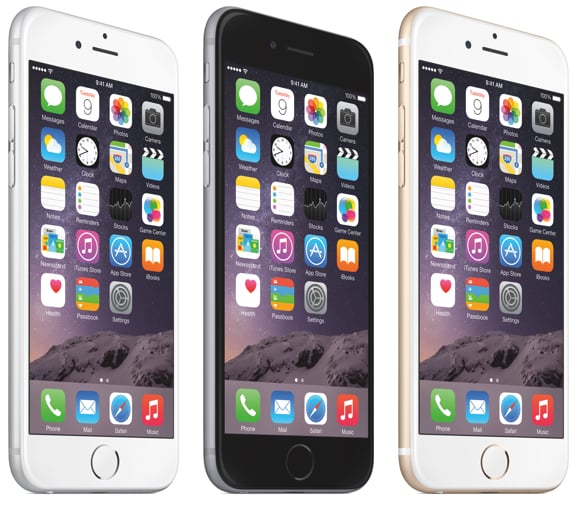 We just reported that Apple has released iOS 8.0.1, an update to the massive iOS 8 upgrade that arrived one week ago (see our iOS 8 review.) The update brings a handful of bug fixes and improvements, but has also introduced two new issues for those with an iPhone 6 or iPhone 6 Plus. After installing iOS 8.0.1, owners of the newest Apple smartphones are reporting that they can no longer connect to the cell provider, and that Touch ID fingerprint recognition no longer works. These are both fairly huge issues that you'd think would have been caught immediately before releasing iOS 8.0.1 into the wild, but that's neither here nor there. At this point, we recommend that everyone hold off on upgrading to iOS 8.0.1 while Apple gets this figured out.
© Gear Live Inc. – User-posted content, unless source is quoted, is licensed under a Creative Commons Public Domain License. Gear Live graphics, logos, designs, page headers, button icons, videos, articles, blogs, forums, scripts and other service names are the trademarks of Gear Live Inc.