Posted by Nino Marchetti Categories: Cameras, HDTV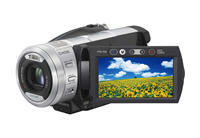 Sony earlier this week unveiled two new Handycam camcorders which can record in full 1080i HD resolution and Dolby Digital 5.1 surround sound. The new HDR-UX1 will be available in September for around $1,400, while the HDR-SR1 will appear a month later for around $1,500.
These two new camcorders will be capable of directly playing back on a HD television via HDMI outputs, in addition to being able to record at 1080i HD resolution. The HDR-SR1, which will have a 30GB hard drive, will be capable of recording over 10 hours of HD video in long play mode. The HDR-SR1, meanwhile, will make use of three-inch DVD discs for recording. Both models support the new AVCHD camcorder recording format based on the MPEG-4 AVC/H.264 codec for video compression and Dolby digital audio as well as offering other features like four-megapixel digital still image capture and a 3.5" LCD swivel screen display which doubles as touch-sensitive control panels, giving easy access to many of the camcorders' settings.
Read More

| Sony Press Release

Posted by James DeRuvo Categories: HDTV, Home Entertainment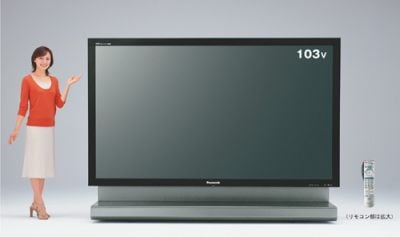 Pansonic has announced that the world's largest plasma TV will go on sale in September, just in time for Christmas. At 103-inches of real estate, the TH-103PZ600 will be one inch larger than Samsung's previously developed, but not commercially sold, 102-inch model. The TH-103PZ600U promises 1080p capability, a contrast ratio of 4,000:1, and a pricetag of a whopping $69,999.95 US (which explains it will be built to order).
Read More

| Yahoo! Finance

Posted by Nino Marchetti Categories: Corporate News, HDTV, Home Entertainment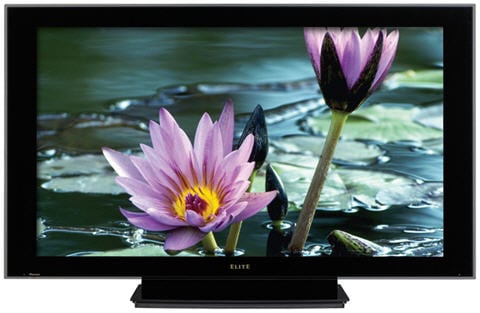 Pioneer brought its biggest plasma TV gun into the stables today as it announced it had begun shipping the world's first 50" 1080p plasma display. The new Pioneer Elite PureVision PRO-FHD1 is now hanging out at specialty retailers for a whopping $10,000.
The PRO-FHD1 doubles the pixel density of previous plasma displays with a 1920 X 1080 native resolution, said Pioneer. The company said they used their years of plasma technology development experience to manufacture the world's smallest pixels measuring .576 millimeters, which reportedly will let you "see tiny beads of sweat on an athlete's face as well as the stitches on the football as it flies through the air". This 50" plasma also has an on-board video scaler used to up-convert 480i, 720p, 720i and 1080i signals to 1080p, among many other features.
Read More

| Pioneer Elite PureVision PRO-FHD1 Product Page

Posted by Nino Marchetti Categories: HDTV, Home Entertainment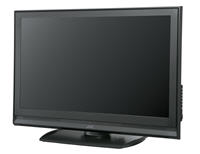 JVC last week unveiled two new high definition flat panel LCD televisions with a 120Hz refresh rate. The new 37-inch LT-37X987 (around $2,700) and 32-inch LT-32X987 (around $2,000) will be available in August and October respectively.
JVC's first 120Hz televisions, said the consumer electronics manufacturer, were first introduced last fall in Japan. Now coming to the United States, these televisions produce images at 120 frames per second, which is reportedly double the typical rate. This, coupled with the insertion of an interpolated image, reportedly produces a significant reduction in blurring or ghost images.
Other features of these JVC televisions include "ATSC/QAM/NTSC tuning, digital 3D Y/C comb filter with DTV cross color elimination, digital noise reduction, MPEG noise reduction, and a full complement of inputs and outputs – two HDMI inputs, two component inputs, two S-Video inputs, 15 pin D-Sub PC input, optical digital audio out and audio output".
Read More

| JVC Press Release

Posted by Nino Marchetti Categories: HDTV, Home Entertainment, Movies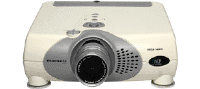 If you have around $20k burning a hole in your pocket and desire some home high tech, the Marantz VP-11S1 video projector may be your ticket. This single-chip DLP projector features full up-conversion capability of all video sources to 1080p HD resolution and will be available in July.
The Marantz VP-11S1 sports a Texas Instruments' 1080p chip which, coupled with associated technologies, lets the projector display 68-plus billion colors on screen. The VP-11S1 sports a die-cast aluminum chassis and has custom fully sealed 13 element all-glass optics from Konica-Minolta.
Other features of the Marantz VP-11S1 include dual HDMI inputs; component video, S-video, composite video and analog RGB connections; vertical lens shift; remote in/out connections; RS-232C serial control ports; and a vertical stretch mode for eliminating black borders on widescreen movies viewed on a 2:35:1 screen.
Read More

| Marantz Product Page

Posted by Nino Marchetti Categories: HDTV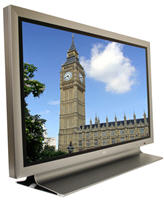 Klegg Electronics, best known for their incredibly small MP3 players, is out today with a new line of plasma HDTVs, capped by a 63-inch model. The new plasma line, available now, also includes 42, 50 and 55 inch screen sizes.
Klegg's flat panel plasma HDTVs, said the company, have their own video processing and anti-glistening technology to deliver what the company feels is an enhanced viewing experience. The televisions include an ATSC/NTSC tuner for HD reception as well as HDMI/DVI and VGA compatibility.
As an example of the line, the 63-inch model has a 16:9 diagonal screen measurement, 1366 x 768 resolution, 10,000:1 contrast ratio, HDTV input up to 1080i, component video inputs and dual tuner/picture-in picture support.
Read More

| Klegg Product Page

Posted by Nino Marchetti Categories: HDTV, Home Entertainment

Panasonic has just announced the debut of their first ever Blu-ray home entertainment system components. These include a Blu-ray Disc player, matching receiver and speaker system.
The chief component of these is the $1,299.95 Blu-ray Disc Player (DMP-BD10). This bad boy, when released in September alongside the other components, will offer full Blu-ray Disc support as well as features like 192 kHz/24-bit audio DAC and 1080p up-conversion for all discs.
Joining the DMP-BD10 are the Blu-ray Disc Receiver (SA-XR700 - $999.95) and Home Theater Speaker System (SB-TP1000 - $2,999.95). The receiver offers features like support for up to 7.1 channels of digital audio, 100 watts/channel and three HDMI connections. The SB-TP1000, meanwhile, delivers 32 streams of audio for higher quality surround sound as well as large speaker terminals.
Read More

| Panasonic

Posted by Nino Marchetti Categories: HDTV, Home Entertainment
The HDMI standard looks to be getting a major facelift today as the seven companies which founded it - Hitachi, Ltd., Matsushita Electric Industrial Co., Ltd. (Panasonic), Royal Philips Electronics, Silicon Image, Inc., Sony Corp., Thomson, Inc. and Toshiba Corp. – announced HDMI 1.3. The most important notables from this upgrade include a doubling of HDMI's bandwidth from 165Mhz (4.95 gigabits per second) to 340Mhz (10.2 Gbps) to support the demands of new HD display devices and the addition of the Deep Color technology, which supports 30-bit, 36-bit and 48-bit (RGB or YCbCr) color depths.
Other enhancements in HDMI 1.3 include broader color space for support of 1.8 times as many colors as currently exist; a new mini color for smaller portable devices such as HD camcorders; an automatic A/V synching capability so increasingly complex devices can more easily connect with one another; and support for new lossless audio formats such as Dolby TrueHD and DTS-HD Master Audio.
Products using the new HDMI 1.3 standard will also be backwards compatible with earlier HDMI products.
Read More

| HDMI.org

Posted by John Goulden Categories: HDTV, Home Entertainment, Movies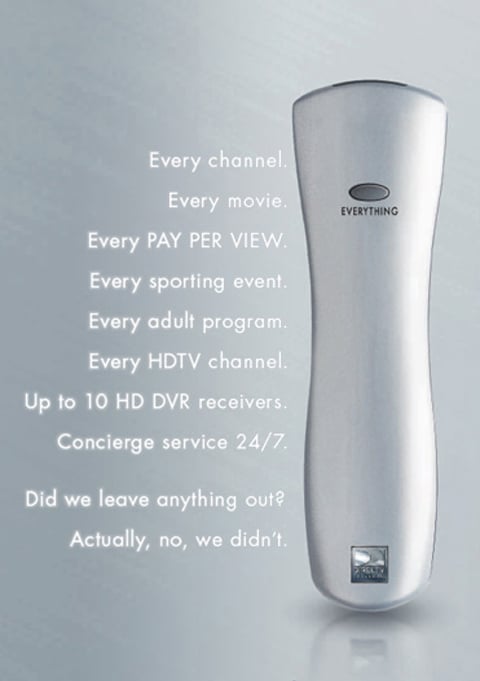 You
like
love television and there's $7,500 USD burning a hole in your pocket? If that's the case, then do we have a deal for you. Actually, DirecTV has a deal for you with their new Titanium package. With the Titanium package there's no worrying about not having enough channels to watch. No, your new problem is not having enough TVs to watch all of your programming on.
The latest offering from DirecTV is so new, it's not even released yet, but you can sign up to be contacted when it does go live on June 28th. As a proud subscriber, your $7,500 annual tithe to the dieties at DirecTV will get you up to ten HD DVR receivers, every channel, every Pay-Per-View, every sporting event, every adult program, every HDTV channel, and every movie that DirecTV offers. Tossed in for good measure is a 24/7 concierge service which gives you . . . well, we don't know yet. However, it's doubtful they're going to send someone over with a few cases of beer when you run out in the middle of the Super Bowl, but hey, anything is possible for the right price.
Read More

| DirecTV via Engadget
Posted by John Goulden Categories: HDTV, Home Entertainment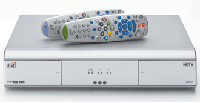 There are a few sources to feed your high definition needs; - over-the-air (OTA), cable and satellite. Of the latter, you have a choice between DirecTV and Dish Network here in the US, with Dish having by far a higher percentage of HD programming. Digital Trends has Dish's latest HD DVR receiver, the ViP 622, up for review.
From the review: "The DISH Network HDTV DVR satellite receiver model ViP 622 is a high definition satellite receiver that is capable of recording approximately 25 hours of high definition or 180 hours of programming on a 250GB hard-drive. This is the replacement model for last year's model 942 HD PVR. While having similar features from last year's model, the 622 is now capable of receiving MPEG-4 video signals as well. What that means to you—the consumer/end-user—is that it allows you to receive more HD channels, including all of the VOOM HD channels (now totaling 15), than before. While older systems used MPEG2 encoding that takes up a lot of bandwidth, MPEG4 encoding takes substantially less thereby allowing more signals (resulting in more channels for users). What makes model 622 exceptional is the fact that it gives you multi-room capability via one satellite receiver without any additional wiring in your house."
As a ViP 622 user, I can easily say that this is Dish's best receiver to date.

Read More

| Dish Network via Digital Trends
© Gear Live Inc. – User-posted content, unless source is quoted, is licensed under a Creative Commons Public Domain License. Gear Live graphics, logos, designs, page headers, button icons, videos, articles, blogs, forums, scripts and other service names are the trademarks of Gear Live Inc.