Find Our Latest Video Reviews on YouTube!
If you want to stay on top of all of our video reviews of the latest tech, be sure to check out and subscribe to the Gear Live YouTube channel, hosted by Andru Edwards! It's free!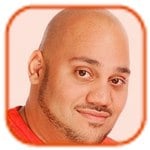 Posted by Andru Edwards Categories: Cameras, CES, CES 2007, Features, HDTV, Home Entertainment,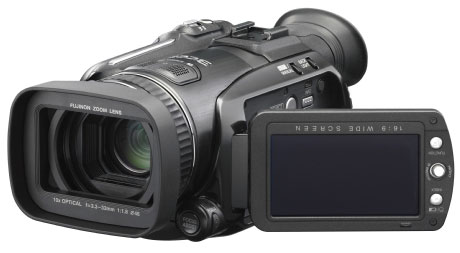 JVC has just given out the details on their HD Everio camcorder. Recording at a full 1920 x 1080i resolution, the GZ-HD7 Everio outputs at a full 1:1 pixel ratio to high definition displays, which in turn results in an even higher quality image. The camera also features three 1/5-inch CCDs, USB 2.0, iLink / FireWire / IEEE 1394, and HDMI. Everios are also known for their built-in hard drives, allowing for tapeless recording. This one doesn't disappoint, as it includes a 60 GB hard drive - not a ton of storage for recording 1080i video, but definitely enough for the average consumer/prosumer. This all comes to you at the price of $1,799.95 USD, and is scheduled for an April 2007 release.
UPDATE: Check out our video look at the JVC Everio GZ-HD7.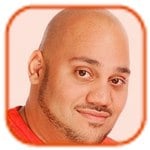 Posted by Andru Edwards Categories: Features, HDTV, Home Entertainment, Movies,
This is an entry from our Holiday Gift Guide. We will be updating it daily through the holidays, so be sure to check it often for some great gadget gift tips!
Read More

| Gear Live Holiday Gift Guide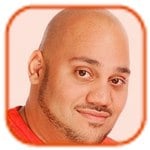 Posted by Andru Edwards Categories: HDTV, Home Entertainment, Movies, Family, Techies,
This is an entry from our 2006 Holiday Gift Guide. Check it out for suggestions on what to buy your loved, liked, and hated ones this holiday season!

Alright, so if you want Blu-Ray playback this holiday season without the hassle of trying to find a PS3, then you are gonna want to look at the Samsung BD-P1000. This player delivers on all the promises of the Blu-Ray format, including great shadow detail, vibrant colors, and deep blacks. The sound is uncompressed and goes up to 7.1, and is fantastic. The BD-P1000 will also upscale standard DVDs as well as digital images to a high definition progressive scan signal. The bad side? Load times when you first pop in a Blu-Ray movie are a bit slow, averaging about 30 seconds. Still, this one supports 1080p outpout and has both component and HDMI outs - and for $1,000, it's probably cheaper than you will find the PLAYSTATION 3 selling for on eBay.
Price: $999 (Compare Prices)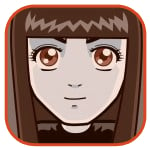 Posted by Sheila Franklin Categories: Accessories, HDTV, Home Entertainment, Movies,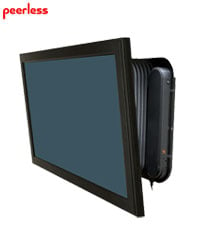 So you have finally decided to buy yourself a 60-inch HDTV but don't want to commit to a wall. We have a perfect solution. The peerless motorized X-arm can support TVs between 42 and 60-inches that weigh up to 180 lbs. Available in black or silver, it can retract to only 4.6-inches from the wall, can swing left and right 28º, tilt up 7º, and down 25º. It even comes with an IR remote with preset buttons for two channels.
X-arm is available at peerless and will be featured at next year's 2007 CES. Although $2,474.00 is a hefty price, you know what they say. If you can afford the castle, you can afford to heat it.
Read More

| peerless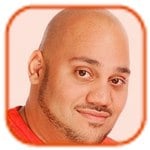 Posted by Andru Edwards Categories: HDTV, Home Entertainment, Software, Video Games,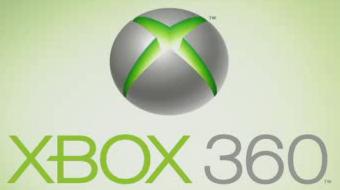 Alright Xbox 360 owners, with the launch of the Playstation 3 and Nintendo Wii around the corner, Microsoft is doing what they can to make the Xbox 360 look just a tad more impressive this holiday season. Tomorrow the Xbox team is releasing the second major dashboard upgrade since the release of the Xbox 360 last year, in the Fall System Update. Some of the more impressive additions are 1080p output for both movies and games, and the ability to stream video (WMV only, though) from any PC running Windows Media Player 11 or Windows Media Connect. Here is a list of all the new goods:
Expanded HD Display and Video Playback Options:
With 1080p resolution, gamers now have the ability to enjoy both game and video content in the best HD resolution currently available.
Expanded video playback options increase the ways gamers can enjoy video content on Xbox 360. It is now possible to stream WMV video from a Windows PC running Windows Media Player 11 or Windows Media Connect.
Gamers can now play video files from data CDs and DVDs, as well as from storage devices like USB 2.0 flash drives and Xbox 360 Memory Units.
Xbox 360 will support 50hz HDTV display modes, providing viewers greater choice in how they watch DVD and HD DVD content.
Xbox Live Arcade Enhancements:
Keeping up to date on Xbox Live Arcade games is now even more convenient with the ability to automatically download newly released Xbox Live Arcade trial games. This eliminates the need to manually search for new downloads on Xbox Live Marketplace each time a new game trial is released.
Fast enumeration of games: you'll see the games in your Xbox Live Arcade collection appear almost instantly. Get in and play right away.
With so many games to choose from, Xbox Live Arcade added new sorting options such as "Recently Played" and "By Category." These enhancements make managing Xbox Live Arcade collections faster and easier than ever.
A new expanded Friends Leaderboard within Xbox Live Arcade allows gamers to compare themselves directly against their friends and view leaderboard details of their top 10 friends.
A new expanded Achievements View within Xbox Live Arcade lets gamers view their full Achievement details for their Xbox Live Arcade games including descriptions, icons, allotted Gamerscore and more, right from the Xbox Live Arcade dashboard interface.
The "Play Now" launch feature has been streamlined. Selecting "Play Now" after downloading a game in Xbox Live Marketplace now bypasses Xbox Live Arcade and takes you directly to the game.
Xbox Live Arcade now offers a "Tell a Friend" feature. Select this option from the game info screen to send any friend on your friends list a message telling them about the Xbox Live Arcade game.
XNA Support:
Amateur game designers will be able to test and play the games they create using XNA Game Studio Express on their Xbox 360 systems when it launches later this year (separate download and subscription required).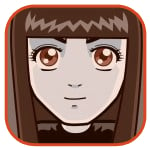 Posted by Sheila Franklin Categories: HDTV, Home Entertainment,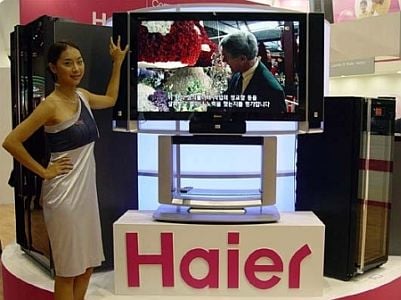 Here's one less piece of electronics equipment that you need to worry about. Haier Korea has announced its new 46-inch LCD TV, which is capable of recording without a VCR. The model L46A18-A HD DSM TV is equipped with PVR, has a resolution of 1920 x 1080 pixels, a contrast ratio of 800:1, and a viewing angle of 178º. It made its debut at the KES (Korean Electronics Show) 2006. Contact Haier for pricing and availability.
Read More

| Haier via Aving USA
Posted by Brian Viele Categories: HDTV, Home Entertainment, Movies, Video Games,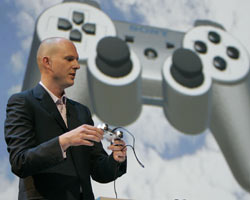 A GamePro editor got to sit down with Phil Harrison, an executive at Sony Computer Entertainment America(SCEA) at the Tokyo Game Show and had an interesting Q&A about the Playstation 3's Blu-Ray and 1080p advantage. The interview was short, but very interesting. Phil of course touted the 1080p support, "True HD" he called it, that only the PS3 has out of the box. This is true at present, but as reported earlier this week, the XBOX 360 will be receiving a software upgrade to support 1080p, likely for the launch of their HD-DVD drive. It was also interesting to note that Phil stated some games look better in 720p. I'm not quite sure how that would work, but I guess we'll see soon enough.
My favorite part of the interview was about Sony's choice to use a Blu-Ray drive in the PS3, which has driven up the price and helped to make setting a launch date a nightmare. A lot of the critics, and apparently Microsoft, think that the only use of the Blu-Ray drive in the PS3 is for HD movie playback and just makes the device more expensive even for those who don't plan to use it as a movie player. I will leave you with Phil putting the "Smack-Down" on that idea.
"There's this sort of misunderstanding that the Blu-ray disc player for movies is somehow burdening the console with unnecessary cost. That is completely not true. We put our Blu-ray Disc functionality in the console purely from a game design point of view. Once we had that storage capacity on Blu-ray Disc, adding the movie playback functionality was extremely cost-effective, [the cost] is actually non-existent.
So games like Resistance which, as a launch title, is up to 20-something gigabytes already. And that's day one—think about four years, six years from now. We'll be pushing the 50 gigabyte limit with dual-layer Blu-ray very quickly. So we absolutely need it as game designers, and in that regard, the consumer is getting the movie functionality effectively for free."
—Phil Harrison, Representative Director SCEA
Read More

| GamePro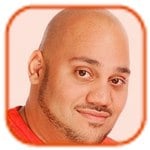 Posted by Andru Edwards Categories: HDTV, Home Entertainment, Movies, Video Games,
Microsoft has finally announced pricing for their HD DVD Player add-on for the Xbox 360 in North America, making it know that the unit will sell for $199.99 USD. While no date has been set, Microsoft did give us a few extra notes - the HD DVD Player will included the HD DVD version of King Kong, along with the Xbox 360 Universal Media Remote control. With the next Xbox 360 dashboard update comes the ability to output the signal in 1080p, allowing Full HD compatibility.
While not super-cheap, getting and HD DVD Player for $200 can't be seen as anything other than a bargain, as the cheapest standalone unit runs for $500 USD - and that one can't even play Xbox 360 games.
Read More

| Playfeed
Posted by Brian Viele Categories: HDTV, Home Entertainment, PC / Laptop, Portable Audio / Video,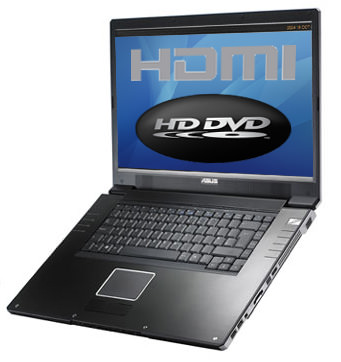 Recently, Asus has been pushing very hard in the mobile computing market. Earlier this year they released a new Lamborghini line of laptops and now Asus has decided to jump on the HD-DVD bandwagon with its new W2P laptop. The 7.25lb monster sports a new Mobility Radeon X1700 with 256MB of dedicated GDDR3, an ever so important HD-DVD drive and and HDMI port for simple connection to your HDTV. To complete the multi-media package, the unit also comes with an analog (NTSC) and digital (ATSC) tuner built in along with a Dolby certified sound system. The system also comes with the normal bells and whistles of todays high end laptops including Bluetooth 2.0, 802.11 a/b/g Wi-Fi, Ethernet and a Modem. The system will likely come with Windows XP Media Center Edition standard, but with its specs, and new Radeon chip, this system would make for a great HD gaming system, and would be very well suited for XP Home or Professional. Pricing and availability have yet to be announced.
Read More

| RegHardware
Posted by Brian Viele Categories: HDTV, Home Entertainment, Microsoft, Movies, Video Games,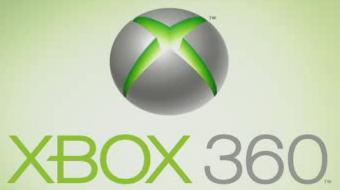 Some info from the Tokyo Game Show 2006 has stated that the XBOX 360 will receive 1080p support (1920x1080) through a dashboard update coming this year. Current games and even DVD's will be up-converted to this extended resolution, but no native 1080p content has been announced yet. I would imagine that the update is namely due to the upcoming release of the HD-DVD add-on which supports 1080p media. It is also a good tactic to take away some of the hype from the PS3 being released in November, which will support 1080p. Now if they would only add an HDMI port to the thing, it'd be a true HD machine!
Read More

| Playfeed
© Gear Live Inc. – User-posted content, unless source is quoted, is licensed under a Creative Commons Public Domain License. Gear Live graphics, logos, designs, page headers, button icons, videos, articles, blogs, forums, scripts and other service names are the trademarks of Gear Live Inc.