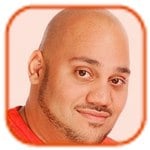 Posted by Andru Edwards Categories: Accessories, Design, Features, HDTV, Internet, Mods / Hacks, PC / Laptop, Portable Audio / Video, Product Reviews, Videocasts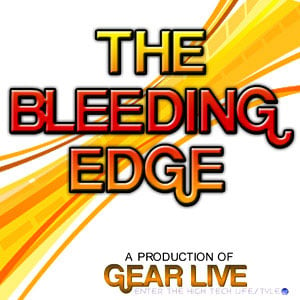 This week, Jake Ludington joins the cast as we cover some PS3 rumors, improve upon the Walit, teach you how to segment your network, and more:
THE WIRE
Sony PS3 Rumors
Dolphin Stadium HDTV
Jake Crashes Party At CTIA
HACK ATTACK
Nate Improves The Walit
GIZMATIC
Etymotic 6isolator Earbud Review
Fujitsu LifeBook P15D Review
HIGH SCORE
How To: Segment Your Network For Optimal Xbox 360 Media Streaming
Here's how to get the show:
Subscribe: iTunes iPod / H.264 | iTunes MPEG-4 | RSS iPod Feed | RSS MPEG-4 Feed
|Download| - iPod-formatted H.264 (Mirror)
|Download| - DivX
|Download| - MPEG-4 (Mirror)
|Download| - PSP

IMPORTANT: We are surveying the viewers of our show to see what it is that people like, and more importantly, what they don't like. It is anonymous, and just takes a couple of minutes. If you have the time, we would appreciate it! As always, feel free to let us know what you think in the comments.
Here's how to get the show:
|
Download
| - iPod-formatted H.264
|
Download
| - MPEG-4
Posted by Jared Hislop Categories: HDTV, Home Entertainment, Rumors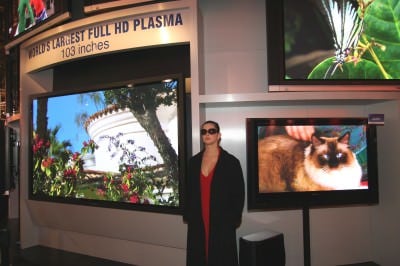 Panasonic recently released its plans to sell a 103-inch Plasma TV. The new TV's display measures 7.5 x 4.2 feet with the standard 16:9 aspect ratio and a 1920x1080 resolution. As is expected by today's HDTV enthusiasts, the new TV will be a 1080p device. While most people don't need the biggest plasma TV in the world, it would be nice to watch Firefly in 103-inch Plasma goodness, no? Nothing has been said about pricing, but we are sure this is one of those things where, if you have to ask, you probably can't afford it. Panasonic has hinted around at a December 2006 release date, but no date has been officially set.

Read More

| Daily Tech
Posted by Jared Hislop Categories: HDTV, Home Entertainment, Microsoft, Movies

Chris Lewis, the regional vice president for Microsoft in Europe, the Middle East and Africa recently had some nasty comments on Sony's new Blu-Ray DVD format.
"Blu-ray right now reminds us of another technology from Sony: Betamax. A bit like VHS—we think that HD DVD is the format that consumers, film studios and publishers will embrace. As you're mentioning the cost of Blu-ray—we think it's about giving consumers choice, we think it's about not necessarily asking them to pay over the odds for a technology that, at the moment, is unproven."
It should be interesting to see what rebukes towards Microsoft Sony can come up with. I mean its not hard to down anything Microsoft, but we are hoping Sony can come back with something interesting. Past that Betamax wasn't that bad - it was overpriced; but who pays attention to price when you get an increase in quality?

Read More

| Ars Technica
Posted by John Goulden Categories: HDTV, Home Entertainment, Product Reviews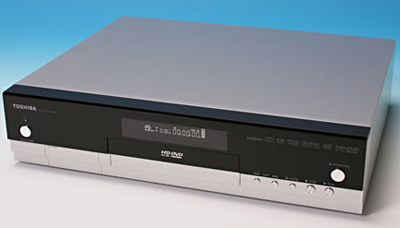 If you're an early adopter, the general consensus of DVD Town's review of the Toshiba HD-A1 won't matter a whit to you, but if you're considering buying one or merely curious as to the next generation of the venerable DVD, the review is worth a read. Suffice it to say, the picture quality of the unit was excellent, but there were some downsides (which is to be expected in a first-run product). For one thing, it's terribly slow to load and launch a movie (~30 seconds) as the HD-A1 bears more in common with a computer than a DVD player. Also, the ventilation fan on the unit is quite audible, which for some could be very distracting. Finally, the remote leaves room for improvement, but that's typical of almost all electronic devices these days.
Keep in mind that if you're a Netflix user, they've started stocking HD-DVDs and you can set your account to automatically ship movies in the new format if they're available.

Read More

| DVD Town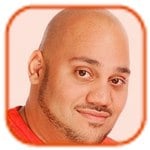 Posted by Andru Edwards Categories: HDTV, Home Entertainment, Internet, Movies
If you are a Netflix subscriber, you may be excited to know that you can now add HD DVD movies to your queue. Even better, some titles are set to ship on April 18th, just six days away. When picking movies, you can switch between the HD DVD and standard DVD versions by hitting the HD DVD button. You can also choose to default to the HD DVD version of any upcoming flicks by setting the option under Account Preferences. Oh, one other things. You will need to have an HD DVD player for these puppies as well - and those don't come cheap.
Posted by John Goulden Categories: Corporate News, HDTV, Home Entertainment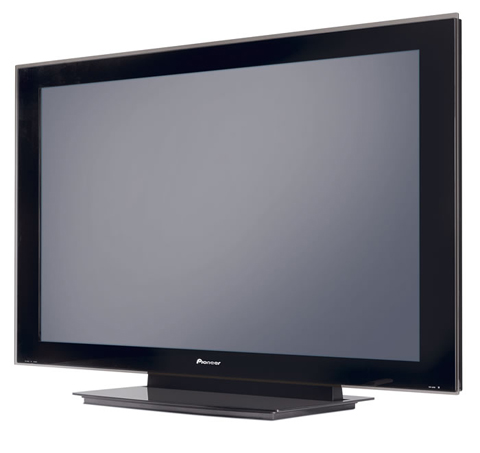 Fresh picked from the crop of new plasma displays is Pioneer's PDP-5000EX, a 50-inch plasma display that offers 1080p as its primary claim to fame, and is a world's first according to Pioneer. Offering double the pixel density and a faster refresh rate than 720p displays, the PDP-5000EX also includes proprietary technology (with the requisite fancy names), designed to improve picture quality. Such as:
• The Deep Waffle Rib Structure makes each cell deeper to increase overall phosphor area for a brighter image.
• The PUREBLACK Crystal Layer sandwiched between the plasma glass and the individual light cells conducts energy more efficiently so each cell is charged and discharged at a faster rate, improving contrast and brightness while using less energy.
• High Quality Up Conversion to 1080p minimizes interlacing motion artefacts of 1080i and increases the resolution of a 720p signal.
• New PURE Drive 2 HD Signal Processing delivers low noise, high contrast and natural colour images. The High Precision Video Scaler receives and displays 1080p HD native resolution.
• The Direct Colour Filter reduces ambient light reflection and heightens colour reproduction through the elimination of an extra layer of glass for sharper, crisper and more vivid images.
• Enhanced ISF C 3 capability allows a certified calibrator to perform advanced colour calibration with never-before-achieved simplicity, accuracy and reliability.
The display will be available in June 2006 with pricing yet to be announced.
Read More

| Pioneer via TechEBlog
Posted by Jared Hislop Categories: HDTV, Home Entertainment, Science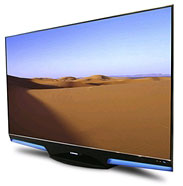 Mitsubishi has announced that there is a new breed of HDTVs on the way. These new DLP displays use red, blue, and red
green lasers to create deep, bright images on super thin screens. The laser-based HDTV is expected to have a very small footprint, and should be incredibly lightweight. By using lasers rather than a lamp in these sets, a wider range of intensity in color can be achieved. Even better, these units should consume one third of the power of a conventional HDTV. Lastly, the lasers are expected to last the lifetime of the TV (rather than burning out like DLP lamps.) Exptected to hit retail late next year, we should at least have more information on the prototype later this week.

Read More

| New York Times
Posted by Jared Hislop Categories: HDTV, Home Entertainment, PC / Laptop, Software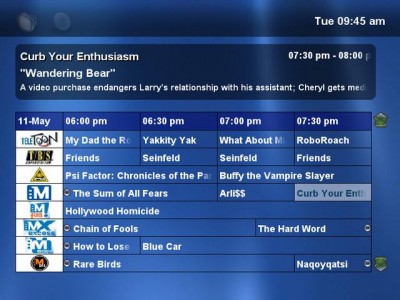 With TiVo ending their lifetime subscription, and many users frowning at the increased cost of the monthly subscription, open source solutions are beginning to look even better. Freevo is an open source alternative to TiVo - all you need is an aging PC running a Linux distribution and a cheap TV tuner card or two. Freevo has all of the features that a TiVo box has, and a few that TiVo does not offer. The Freevo project is well documented, and has a very active community. Most people with a little knowledge of Linux should have no trouble getting it up and running. With Freevo, you are not locked into proprietary hardware either; you are free to customize your Freevo PC however you like. With the decreasing costs of PC hardware and no subscription fee, open source projects like Freevo are looking better and better.

Read More

| Freevo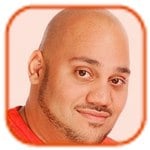 Posted by Andru Edwards Categories: HDTV, Home Entertainment, Movies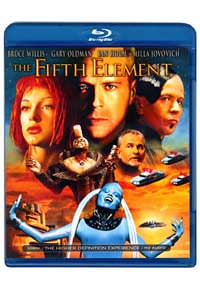 In just a little over two months, Blu-Ray drops on us all. The Samsung BD-P1000 is the hardware player of choice on May 23rd, but what titles will you be able to throw into that player? Here is the none-too-exciting line-up:
Resident Evil Apocalypse
XXX
A Knight's Tale
50 First Dates
Hitch
House of Flying Daggers
The Fifth Element
The Last Waltz
Not exactly a killer launch as far as quality title's go - we are guessing that Sony wants to provide a mixture of eye candy and mass appeal. Still, nothing says "No need to adopt Blu-Ray at launch" like this movie selection.

Read More

| Sound and Vision via Gizmodo
Posted by John Goulden Categories: Design, HDTV, Home Entertainment, Household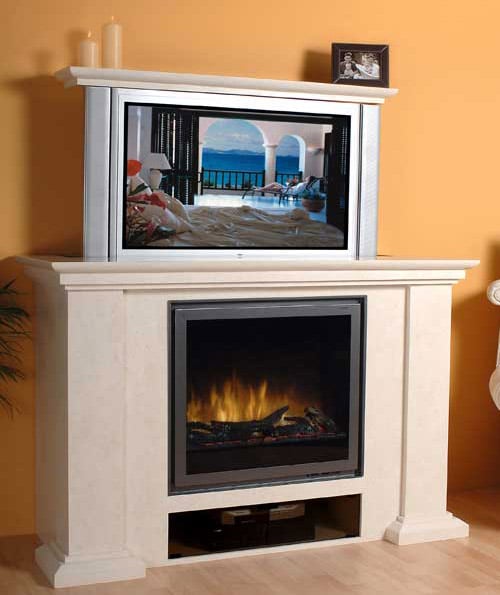 There are those that like to show off their home theater gear, and others who prefer a more discrete approach. For the latter group comes a plasma television cabinet that also happens to be a fireplace. Similar to other motorized display cabinets, the plasma screen is situated on a lift that raises and lowers it on command. Sadly, the included fireplace isn't really a fireplace by the true definition of the word. Actually, its called a flame effect fire that has no real flame, but does contain an electric convection heater that churns out 2kW (approx. 6800 BTUs) of heat. (So much for roasting chestnuts over an open fire.)
A variety of styles are offered and prices range from approximately $3,700 to $9,100 USD. Ouch.

Read More

| Picture House via CEPro
© Gear Live Inc. – User-posted content, unless source is quoted, is licensed under a Creative Commons Public Domain License. Gear Live graphics, logos, designs, page headers, button icons, videos, articles, blogs, forums, scripts and other service names are the trademarks of Gear Live Inc.