Posted by Brian Viele Categories: HDTV, Home Entertainment, Movies, Video Games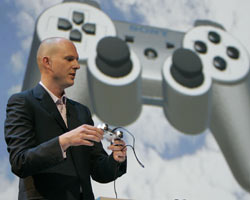 A GamePro editor got to sit down with Phil Harrison, an executive at Sony Computer Entertainment America(SCEA) at the Tokyo Game Show and had an interesting Q&A about the Playstation 3's Blu-Ray and 1080p advantage. The interview was short, but very interesting. Phil of course touted the 1080p support, "True HD" he called it, that only the PS3 has out of the box. This is true at present, but as reported earlier this week, the XBOX 360 will be receiving a software upgrade to support 1080p, likely for the launch of their HD-DVD drive. It was also interesting to note that Phil stated some games look better in 720p. I'm not quite sure how that would work, but I guess we'll see soon enough.
My favorite part of the interview was about Sony's choice to use a Blu-Ray drive in the PS3, which has driven up the price and helped to make setting a launch date a nightmare. A lot of the critics, and apparently Microsoft, think that the only use of the Blu-Ray drive in the PS3 is for HD movie playback and just makes the device more expensive even for those who don't plan to use it as a movie player. I will leave you with Phil putting the "Smack-Down" on that idea.
"There's this sort of misunderstanding that the Blu-ray disc player for movies is somehow burdening the console with unnecessary cost. That is completely not true. We put our Blu-ray Disc functionality in the console purely from a game design point of view. Once we had that storage capacity on Blu-ray Disc, adding the movie playback functionality was extremely cost-effective, [the cost] is actually non-existent.
So games like Resistance which, as a launch title, is up to 20-something gigabytes already. And that's day one—think about four years, six years from now. We'll be pushing the 50 gigabyte limit with dual-layer Blu-ray very quickly. So we absolutely need it as game designers, and in that regard, the consumer is getting the movie functionality effectively for free."
—Phil Harrison, Representative Director SCEA
Read More

| GamePro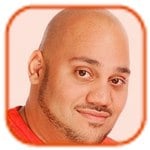 Posted by Andru Edwards Categories: HDTV, Home Entertainment, Movies, Video Games
Microsoft has finally announced pricing for their HD DVD Player add-on for the Xbox 360 in North America, making it know that the unit will sell for $199.99 USD. While no date has been set, Microsoft did give us a few extra notes - the HD DVD Player will included the HD DVD version of King Kong, along with the Xbox 360 Universal Media Remote control. With the next Xbox 360 dashboard update comes the ability to output the signal in 1080p, allowing Full HD compatibility.
While not super-cheap, getting and HD DVD Player for $200 can't be seen as anything other than a bargain, as the cheapest standalone unit runs for $500 USD - and that one can't even play Xbox 360 games.
Read More

| Playfeed

Posted by Brian Viele Categories: HDTV, Home Entertainment, PC / Laptop, Portable Audio / Video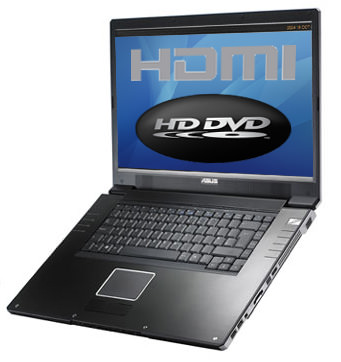 Recently, Asus has been pushing very hard in the mobile computing market. Earlier this year they released a new Lamborghini line of laptops and now Asus has decided to jump on the HD-DVD bandwagon with its new W2P laptop. The 7.25lb monster sports a new Mobility Radeon X1700 with 256MB of dedicated GDDR3, an ever so important HD-DVD drive and and HDMI port for simple connection to your HDTV. To complete the multi-media package, the unit also comes with an analog (NTSC) and digital (ATSC) tuner built in along with a Dolby certified sound system. The system also comes with the normal bells and whistles of todays high end laptops including Bluetooth 2.0, 802.11 a/b/g Wi-Fi, Ethernet and a Modem. The system will likely come with Windows XP Media Center Edition standard, but with its specs, and new Radeon chip, this system would make for a great HD gaming system, and would be very well suited for XP Home or Professional. Pricing and availability have yet to be announced.
Read More

| RegHardware

Posted by Brian Viele Categories: HDTV, Home Entertainment, Microsoft, Movies, Video Games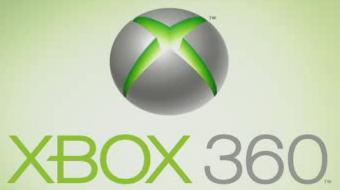 Some info from the Tokyo Game Show 2006 has stated that the XBOX 360 will receive 1080p support (1920x1080) through a dashboard update coming this year. Current games and even DVD's will be up-converted to this extended resolution, but no native 1080p content has been announced yet. I would imagine that the update is namely due to the upcoming release of the HD-DVD add-on which supports 1080p media. It is also a good tactic to take away some of the hype from the PS3 being released in November, which will support 1080p. Now if they would only add an HDMI port to the thing, it'd be a true HD machine!
Read More

| Playfeed

Posted by Brian Viele Categories: HDTV, Home Entertainment, Movies, Rumors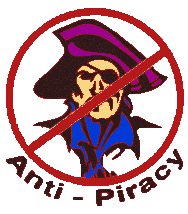 Movie makers are planning to begin to use RFID tags embedded within media to prevent playing of pirated disks. The technology will be applicable to DVD's, HD-DVD's and Blu-Ray disks. Essentially, the system will read the ID tag to ensure the disk is authentic, which will require the unit 1) To be able to read RFID tags and 2) To be able to connect to some database to retrieve valid ID tags. All of this is going to be, of course, at the consumer's expense.
I have a few issues with this upcoming system. First of all, there will undoubtedly be ways to rip and re-burn the video into some generic form that will not require the player to scan the RFID. Otherwise, it will make recording home movies and such impossible, so it doesn't totally rid the potential of pirated media. Additionally, when these new security measures come into affect, people with older systems that do not have the RFID capability will be forced to upgrade in order to view the new releases. At $500 a pop for the low-end Blu-Ray and HD-DVD players today, I find it obscene to expect consumers to purchase a new device to incorporate new anti-piracy technology that likely will not be totally effective. Unless U-Tech, IPICO or the movie makers decide to upgrade consumers current equipment for free, I don't think many people will find this a great idea.
Read More

| VNUNet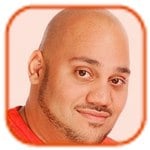 Posted by Andru Edwards Categories: Corporate News, HDTV, Home Entertainment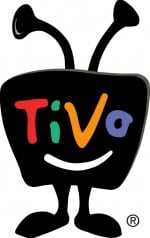 You know how TiVo released the new Series3 DMR on it's site a few days ago, apparently allowing people to get their hands on one earlier than they would be able to get one at retail? Oh, and the whole "if you buy direct from TiVo, then you can transfer an older lifetime subscription for $199"? It turns out TiVo has seemingly duped us all on both fronts and more.
So-called TiVo "VIPs" placed their orders for their Series3 units with the knowledge that they would be getting the units earlier, and that it was the only way to transfer a lifetime subscription. Nice service to offer to your most loyal of customers. However, the fiasco that followed has nothing nice about it. Get the full scoop after the jump.
Click to continue reading TiVo Lying To VIP Customers About Series3 Orders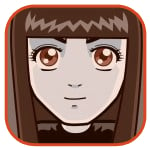 Posted by Sheila Franklin Categories: HDTV, Home Entertainment, Movies

Toshiba has announced the release of their HD-A2 and HD-XA2 HD DVD players. Both output HD DVD content through the HDMI interface in 720p or 1080i. The HD-A2 incorporates a 297MHz / 12 bit Video DAC with high-quality, 4x oversampling, while the HD-XA2 also features 1.3. HDMI for 36-bit (RGB or YCbCr) color depth.
Both models come with picture setting functions that allow you to optimize picture quality with settings for color, contrast, brightness, edge enhancement, and noise blocker. Set to be released in October, the HD-A2 carries a MSRP of $499.99. For last minute Santas, the release of the high end HD-XA2 will follow in December at a MSRP of $999.99.
Read More

| Toshiba News Release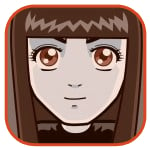 Posted by Sheila Franklin Categories: Design, HDTV, Home Entertainment, Household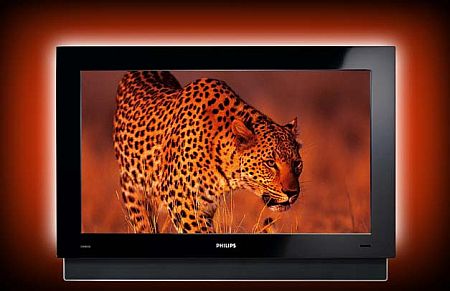 After its recent debut at the IFA, Philips has released its Ambilight TV with models 32PF9731D and 42PF9731D, featuring 1366 x 768 resolution panels, and its 37PF9731D with a 1920 x 1080 1080p set. All three feature Philips' Pixel Plus technology integrated with digital tuners and boast 2x HDMI ports along with two RGB scart sockets, component video input, S/PDIF in/out and an Ethernet port on the rear. Philips also utilizes Dolby Digital for full surround sound, and a USB connector for easy play.
Philips claims that Ambilight "makes an impressive contribution to the overall viewing experience with ambient light to complement the colours and light intensity of the image on screen. It creates ambiance, stimulates more relaxed viewing and improves perceived picture detail, contrast and colour."
To experience Ambilight for yourself visit Philips. At price points of £1,799 (~$3396), £2,499 (~$4717) and £3,000 (~$5663), we may have to wait to catch Ambilight at the neighbors' next Superbowl party.
Read More

| Trusted Reviews

Posted by Brian Viele Categories: Apple, HDTV, Home Entertainment, Movies, Music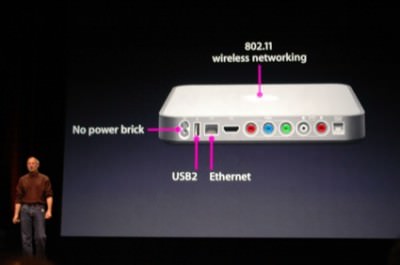 Apple has revealed that it is working on a new set-top box codenamed iTV. At half the size of a Mac Mini, it will look minuscule next to your other HD devices, especially if you opt for a PS3. The iTV will be able to stream HD audio and video from your iPod or PC with connectivity through USB 2.0 and both wired and wireless ethernet.
The iTV is packed with all the expected HD interfaces including HDMI, component RCA video and optical digital audio outputs. Additionally, the iTV is rumored to include the capability to function as a cable box and there is also talk of the possibility of HDTV downloads to the device. Details of these capabilities have not yet been released, but expect to hear more soon since the device is planned to be released in about six months.
Read More

| Daily Tech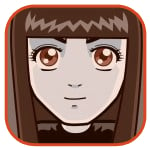 Posted by Sheila Franklin Categories: Corporate News, HDTV, Home Entertainment, Software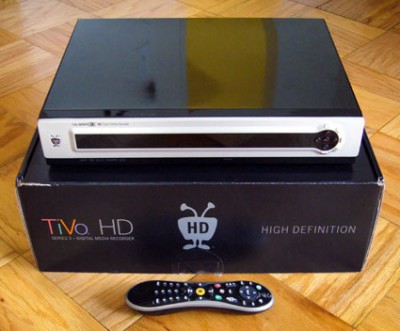 Tivo Inc. has announced the release of its TiVo Series 3 Digital Media Recorder. The new Tivo is HD compatible and multiple tuners enable the recording of two different shows simultaneously. Its built-in Ethernet jack and USB ports provide advanced connectivity and easy networking, giving it a simpler accessibility. The TiVo Series 3 is also a THX-certified device. "As more and more digital video recorders get connected to HDTVs, the demand for higher playback quality rises," said Michael Rudd, chief of AV architecture at THX Ltd. "With THX certification, the integrity of HD content won't be compromised."
Other Product Features:
Schedule from your workplace, on the road, or anywhere else you can access the Internet.
WishList finds programs by actor, director, keyword or topic.
Automatically record every episode, even if the network schedule changes.
Season Pass Recording allows you to skip repeat episodes.
Later this year, TiVo will allow parents to create a pre-approved customized area with KidZone. Future software releases will enable advanced MPEG-4 based download features. The Series 3 will be available at retail stores within the next 60 days, and is already available online.
The bad part? Everyone wants to TiVo, but at an MSRP of $799.99 we'll keep our old TiVos and VCRs around for another year. Especially when you consider that standard TiVo features like TiVoToGo and Multi-Room Viewing isn't even available on the new Series 3 just yet. Still, we are sure that won't stop the early-adopters out there.
Read More

| TiVo Series 3 Product Page via engadget
© Gear Live Inc. – User-posted content, unless source is quoted, is licensed under a Creative Commons Public Domain License. Gear Live graphics, logos, designs, page headers, button icons, videos, articles, blogs, forums, scripts and other service names are the trademarks of Gear Live Inc.