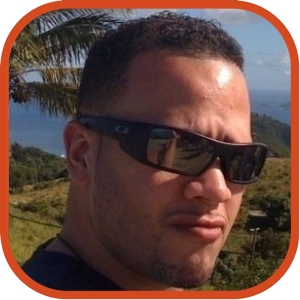 Posted by Jason Diaz Categories: Google, Handhelds, Wireless / WiFi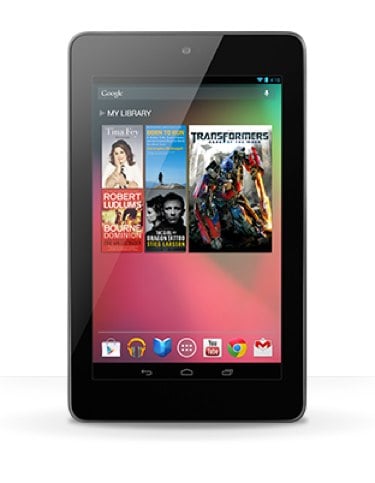 For those that want a more portable tablet, and prefer Android, Google will be offering the Nexus 7 in an unlocked cellular option (HSPA+, not LTE.) This version has a capacity of 32GB and will be available on November 13th in the Google Play Store in the UK, US, Australia, Canada, Germany, Spain, and France for $299. Head past the break for a breakdown of the specs.
Click to continue reading Google Nexus 7 with unlocked 3G available November 13th for $299
Read More

| Google Play Store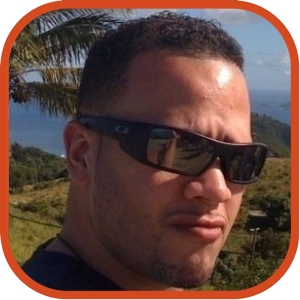 Posted by Jason Diaz Categories: Cell Phones, Google, Handhelds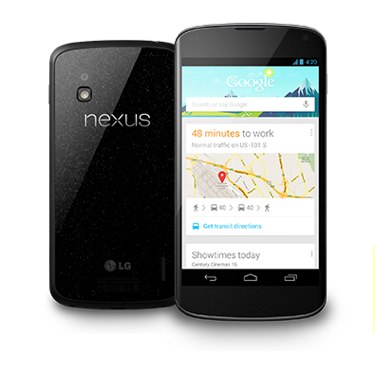 This is the Nexus 4 by Google manufactured by LG. The latest and greatest creation from the folks in Mountain View. The stand out aspect is the new wireless charging capabilities. Surprisingly, this smartphone doesn't offer LTE connectivity, and that's a huge letdown in our opinion. However, the device comes with HSPA+ for those overseas travelers. It also comes with the latest version of Jelly Bean, Android 4.2; untainted by carriers or OEM bloatware and skins which, for some, is the reason why they would opt for this pure experience. The 16GB Nexus 4 will be available for $199.99 on T-Mobile with a two year agreement. If you prefer an unlocked model, those start at $299 for the 8GB or 16GB for $349, available only in the Google Play Store. All device versions will go live for purchase on November 13th.
Click to continue reading Google Nexus 4 from LG available on November 13th for $199.99
Read More

| Google Play Store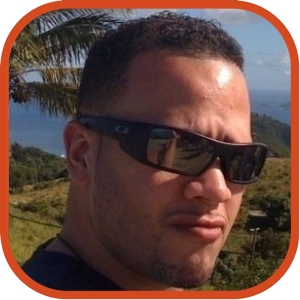 Posted by Jason Diaz Categories: Cell Phones, Corporate News, Google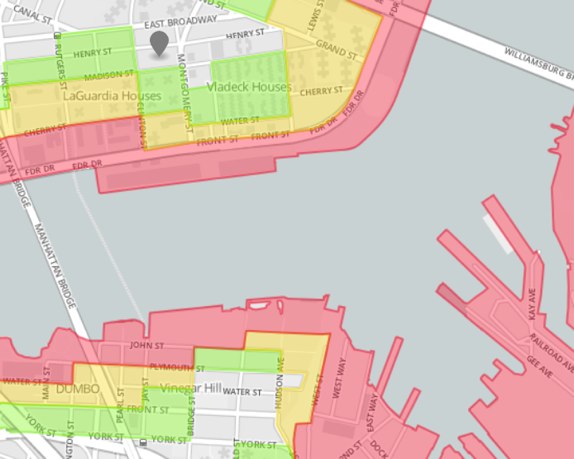 Google's big Android event that was set for this Monday, October 29th, has been canceled due to Hurricane Sandy after a state of emergency was declared by Governor Andre Cuomo. The Android focused event was to be held in New York's waterfront district, and Google says it will be rescheduled for a later time:
"We are canceling our Monday morning event in New York due to Hurricane Sandy. We will let you know our plans as soon as we know more."
Hopefully the event happens sooner rather than later for all of you who are looking forward to the new Nexus 4 smartphones and Key Lime Pie software sweetness. Brace yourselves as the "FrankenStorm" is about to hammer the East Coast.
Read More

| The Verge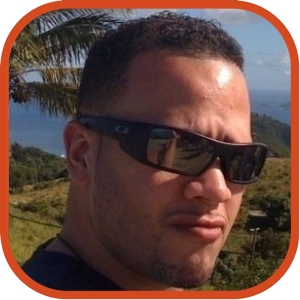 Posted by Jason Diaz Categories: Google, Handhelds, Rumors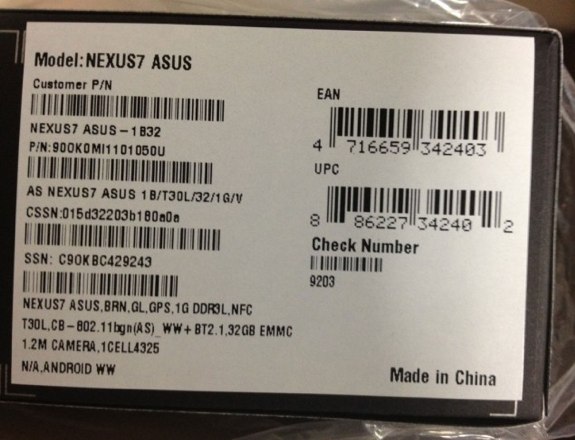 Rumors have been circulating that a 32GB Nexus 7 tablet is imminent, and now those rumors have materialized to be factual. First, what you see above is an image of the sticker from a Nexus 7 32GB box. Need more proof? The Verge has received proof of purchase from a tipster and posted the receipt. Google has yet to announce any official news of the bump in storage capacity for the Nexus 7, and our hearts go out to early adopters of the tablet as, based on the receipt, it sells for the same price that the 16GB version currently sells for. Also, it appears that it doesn't come with the $25 Google Play gift card as was offered when the product first debuted.
If you're itching to get a tablet and enjoy (pure) Android, this Jelly Bean tablet isn't a bad deal. Try your luck and call your local Staples to see if they have 'em in stock. Make sure to holla back at Gear Live and tell us about it if you find one! We expect Google to officially unveil this one at its October 29 Android event.
Click to continue reading Nexus 7 32GB exists, purchased at Staples
Read More

| The Verge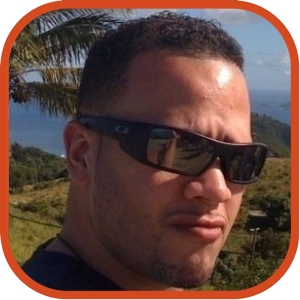 Posted by Jason Diaz Categories: Google, Misc. Tech, Mods / Hacks, Software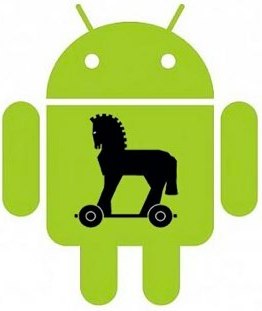 Yet another case of malware found on Google Play. A 20-year-old man suspected of an elaborate Android Trojan SMS scheme was arrested in France. The alleged hacker tallied over 17,000 Android users that installed malicious software posed as copy cat apps. The scheme works by sending SMS messages at a premium cost. The hacker then earns a micro-transaction fee, leaving the unsuspecting user with an unexpected hefty monthly bill.
The hacker informed French authorities that he was more motivated by the technical aspect than monetary gain and had goals of becoming a software engineer. Cyber criminals have made inroads into making malware in the Android platform partly because the Google Play Store is open and is not curated and vetted for security like Apple's App Store. Hackers have created clone malware of popular apps like Skype, Instagram, and Angry birds. Some of these apps steal personal information and passwords and can capture pretty much anything you type.
Computer venders Security, like Sophos, strongly advise Android users to be vigilant and also install their free anti-virus security suite.
Read More

| The Register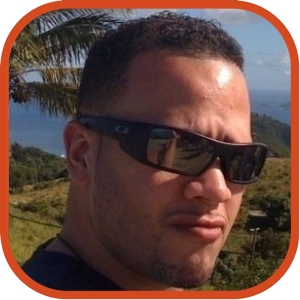 Posted by Jason Diaz Categories: Cell Phones, Corporate News, Google, Rumors, Software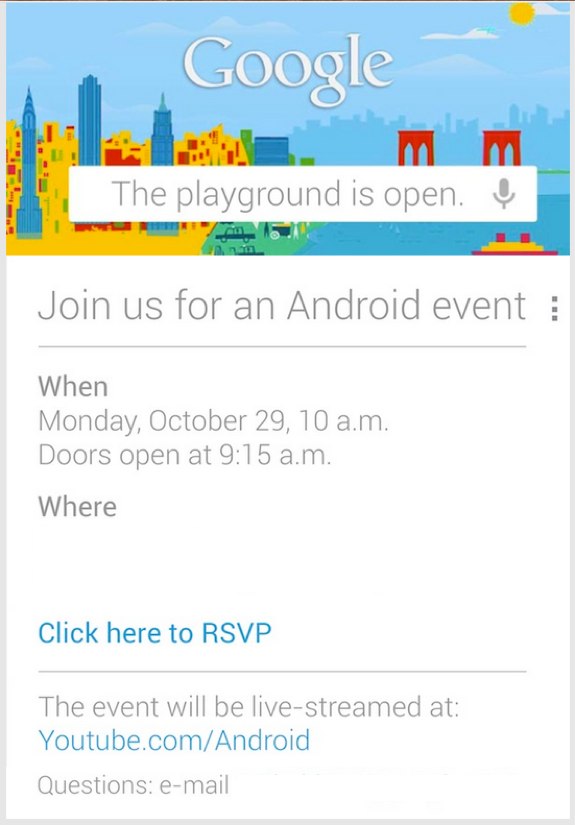 The rumor of the Google Nexus event on October 29th is all but confirmed. The search giant has sent out invitations to the press for the event being held in New York City. The invite details are limited to time, date, and place but there's some additional written text in the search field. Could it mean an open API for Google Now?
With a high degree of certainty, the event will centered around the LG Nexus 4. However, there might be additional hardware announcements, like the one that appeared on the photo sharing site, Picasa, of the Sony Nexus X smartphone, and possibly a revamped Nexus Q. Perhaps some chatter of Google TV; we doubt it though. Could Google be planning to release yet another version of Android? Key Lime Pie anyone? The event will be live streamed on Youtube.
Click to continue reading Google sets the table for an October 29th Android Event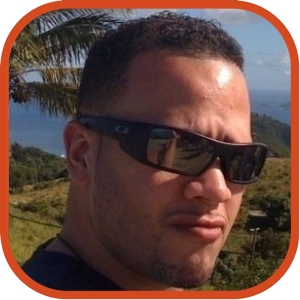 Posted by Jason Diaz Categories: Cell Phones, Google, Handhelds, Rumors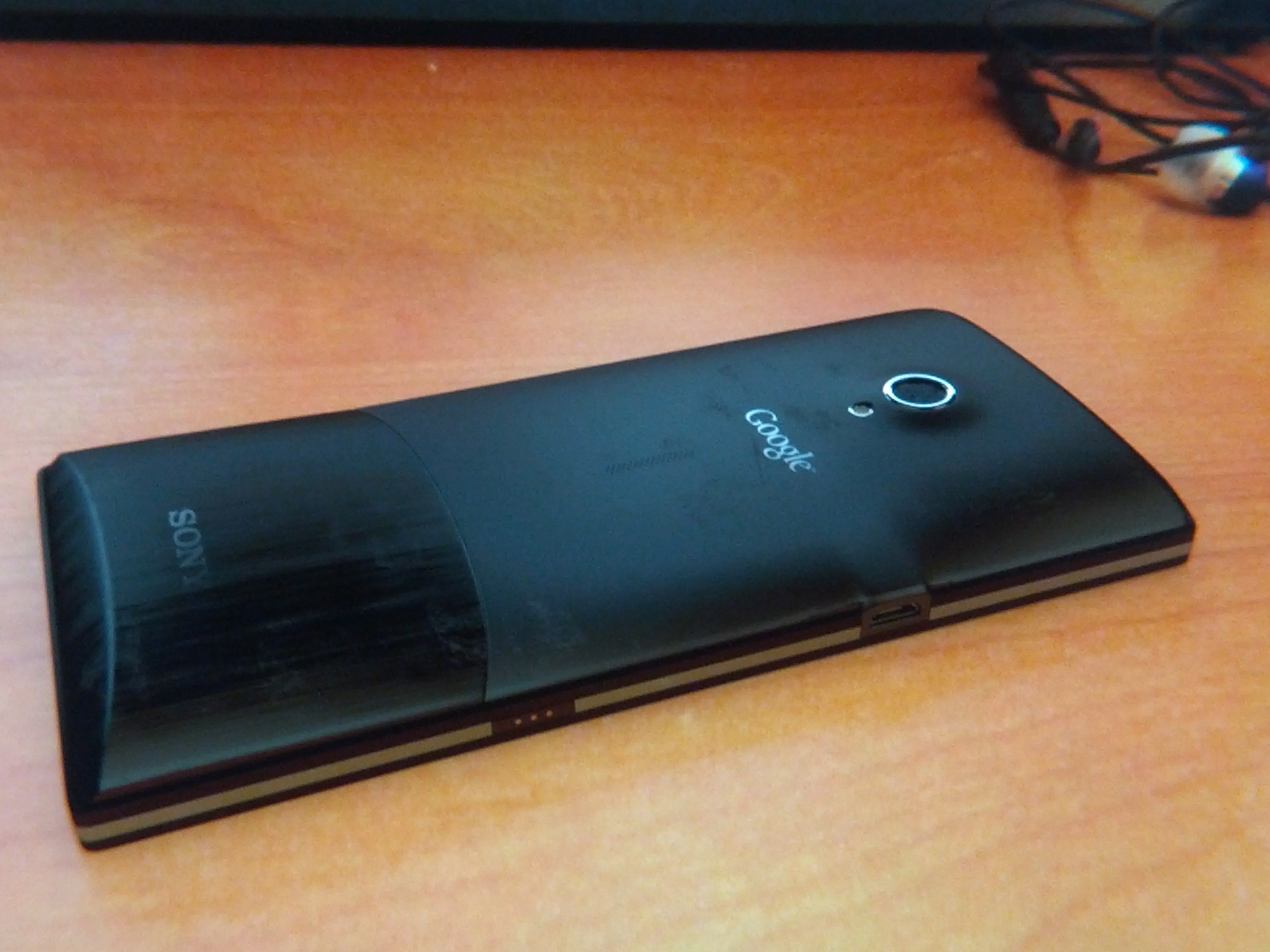 Rumor has it that Google may release two new Nexus devices: one made by LG, and the other by Sony. Two photos have popped up on the Piscasa photo sharing site, and they seemingly reveal an angled image of a device with Sony and Google branding on the back. This could be a hoax, but from a competitive perspective, two Nexus devices are better than one. The idea could propel the Nexus brand from a niche market to the mainstream; much like what Samsung did with the Galaxy line. Also, the image details shows that it was taken with a Samsung Galaxy Nexus. We caught a screenshot of it before the author decided to remove that piece of important detail. More images after the break.
Click to continue reading Mysterious images of Sony Nexus X smartphone pop up in Piscasa
Read More

| Mutul Yeter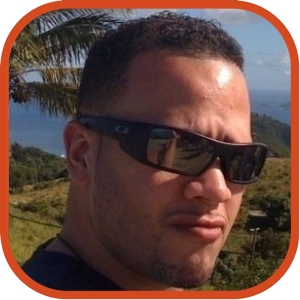 Posted by Jason Diaz Categories: Apple, Google, Rumors, Software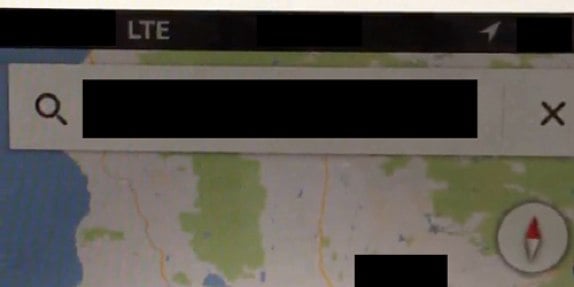 iOS developer Ben Guild has received alleged information on a Google Maps app for iOS 6 that is currently in alpha testing; including the classic blurry cam pics. The much desired Google Maps app is fast, vector-based, supports two-finger rotation to any angle, and is iPhone 5 ready. Unfortunately, there's no ETA of when it will arrive at the App Store. Of course, arrival time is not as important as making sure the app is tested and fully baked for consumers before launching. When all is said and done, Google Maps should be a free download for users.
Click to continue reading Is this the new Google Maps app for iOS 6?
Read More

| Ben Guild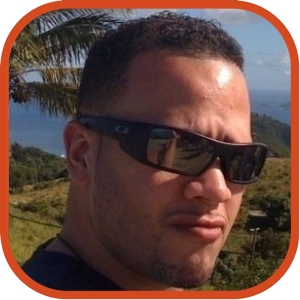 Posted by Jason Diaz Categories: Cell Phones, Google, Handhelds, Rumors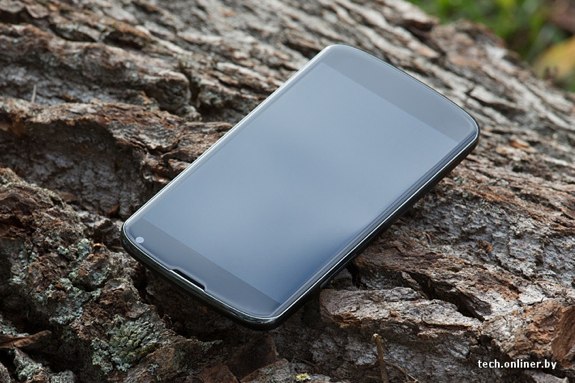 It appears that the next Google Nexus smartphone iteration is set to be announced on October 29th, according to French newspaper Le Figaro. The Nexus 4 is being manufactured by LG, a switch from Samsung and HTC, which have built past Nexus devices for Google. A quick run down of the specs: the Nexus 4 sports a whopping 4.7-inch IPS720p display, 8GB or 16GB of storage space (What? No 32GB or 64GB version?), 2GB RAM, 8-megapixel rear camera, and NFC, all powered by a Snapdragon S4 quad-core processor. Since this a "pure Google experience" device, it will ship with the latest version of Android, Jelly Bean.
Read More

| Le Figaro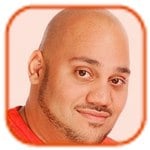 Posted by Andru Edwards Categories: Cell Phones, Google, Handhelds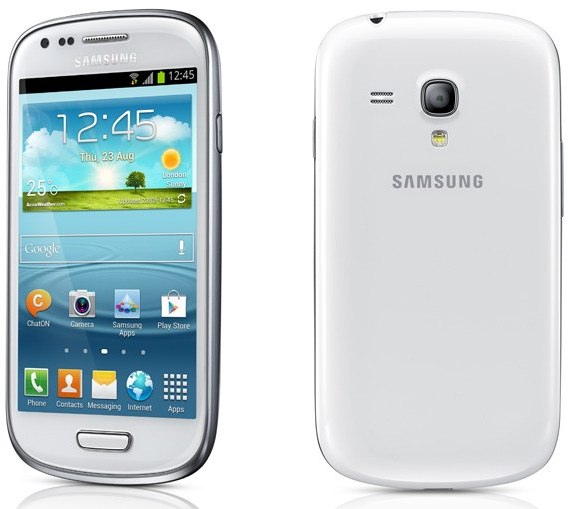 We knew that the Samsung Galaxy S III mini was coming, and now it's official. The 4-inch smartphone was announced earlier today in Frankfurt, Germany, sporting Android 4.1 Jelly Bean, 1GB RAM, and a 1GHz dual-core processor. Other specs include the ability to choose between an 8GB and 16GB model (both are expandable with an extra 32Gb microSD card,) 4-inch Super AMOLED display, 5-magapixel rear camera, VGA front camera, and a bunch of wireless support (802.11a/b/g/n Wi-Fi, Bluetooth 4.0, GPS, FM radio, and NFC. Aside from pricing and availability, which is nowhere to be found just yet, we're wondering--when did 4-inch smartphones became referred to as "mini"?
© Gear Live Inc. – User-posted content, unless source is quoted, is licensed under a Creative Commons Public Domain License. Gear Live graphics, logos, designs, page headers, button icons, videos, articles, blogs, forums, scripts and other service names are the trademarks of Gear Live Inc.