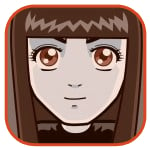 Posted by Sheila Franklin Categories: Design, Google, Internet, PC / Laptop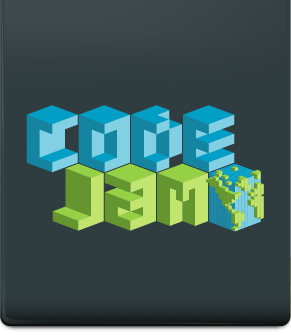 Can you beat 16,000 other competitors with your programming skills? Today is your last chance to enter the global Google Code Jam 2006 (registration closes 9:00 am tomorrow morning). The top 100 finalists get an all expense paid trip to the NYC engineering office and will compete in the October finals. Win that and you get $10,000 and "bragging rights". So why are you still reading this?
Read More

| Google Code Jam via GoogleBlog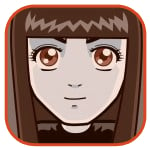 Posted by Sheila Franklin Categories: Google, Internet

Is there no end to Googlemania? Google Book Search service allows free downloading and printing of classic novels, as well as many obscure books that are in public domain. You can download them to PDF for reading at your leisure, or print them for instantaneous gratification. Formerly, this service only allowed access to out-of copy books online.
Book Search is part of Google's Books Library Project, which digitizes books from major libraries and is partnered with the University of Michigan, Harvard University, Stanford University, Oxford University, the University of California and the New York Public Library. Way to go Google! Even we will use this service and think that the keyword generated text ads we have to put up with are worth the price (or in this case, "non-price").
Read More

| Google Book Search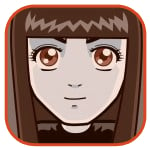 Posted by Sheila Franklin Categories: Google, Internet, PC / Laptop, Head To Head

"Welcome to Google Image Labeler, a new feature of Google Image Search that allows you to label random images to help improve the quality of Google's image search results."
This is Google's latest feeble attempt at making all of life googlable. It's a rather silly game where you and an Internet bud are shown the same set of images at the same time and are asked to come up with as many labels as you can in 90". When your label matches his/her label you move on to the next one until time runs out. If that isn't foolish enough for you, you can collect brownie points for each session that you play and even visit the original sources of the images.
Read More

| Google Image Labeler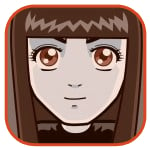 Posted by Sheila Franklin Categories: Cell Phones, Corporate News, Google, Software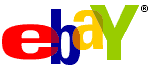 Google Inc. and eBay Inc. announced today that they have reached an agreement to benefit users, merchants, and advertisers over our entire planet. Google will begin to place ads on eBay and will become the exclusive provider of text ads outside of the US.
They will also launch "click-to-call" advertising, a feature that makes it easier for businesses to connect with customers. As of today, "click-to-call" works this way: you provide your phone number, Google calls you, and connects you with the company. In the near future, Google and eBay will use their VoIP clients (Google Talk and Skype) for click-to-call. They will begin to test the two components at the beginning of next year for several months.
Meg Whitman, eBay Inc. President and CEO, claims, "By combining the power of eBay in e-commerce and Skype in communications with Google's leadership in search and advertising, we can increase the usefulness of the Internet for shoppers, merchants and advertisers around the world." Okay, but couldn't you just become "Googlebay" and spend a smidge of the profits on feeding the planet?
Read More

| Google

Posted by Nino Marchetti Categories: Google, Internet

Google Desktop 4 looks to be coming out of beta today and will be available in 26 languages, including Romanian. A few of the new features include an easier interface for finding gadgets in other languages, a configurable taskbar gadgets button and the ability to change the sidebar font size. Also announced by Google was the availability of the Desktop Gadget Designer in several new languages.
Read More

| Google Desktop Blog

Posted by Nino Marchetti Categories: Google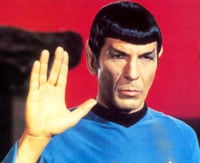 Google is going where perhaps no search engine has gone before – to a Star Trek convention. In conjunction with the Star Trek Convention in Las Vegas, Google is launching a special Web site that provides developers with information on a number of Google tools, including Earth, Maps and SketchUp. With this site, they've announced the availability of mobile KML (Keyhole Markup Language), which enables developers to illustrate information to overlay on Google Maps for mobile phones.
And, oh yeah, Google will also be at the Star Trek Convention seeking out new red-shirts for the Googleplex.
Read More

| Google and Star Trek

Posted by Nino Marchetti Categories: Google, Internet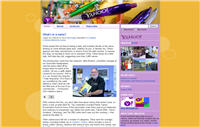 So it looks like Internet portal company Yahoo finally has a general corporate blog, much in the same way Google has its own. The Yahoo Yodel Anecodal blog, which was started on August 1, begins with an entry titled "Yet another self-serving corporate blog!". This entry has a great video which shows what a day in the life is like for the Yahoos who wander around and work at the Yahoo campus in Sunnyvale, California. This blog is not the first for Yahoo – a check of the sidebar on the Yodel Anecdotal page reveals at least 15 other corporate blogs, mainly focused on specific areas of the Yahoo Network.
Read More

| Yahoo Yodel Anecodal blog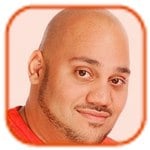 Posted by Andru Edwards Categories: Announcements, Google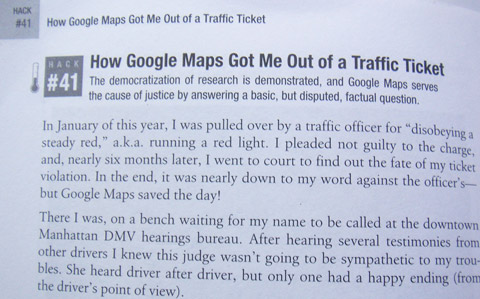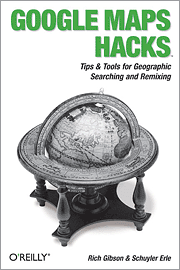 Alright peeps, I know you all remember that Google Maps Saved Me From A Traffic Ticket story we did last year right? In case you missed it, we used Google Maps - pulling it up while in a court of law - to show that a police officer was lying (or had a horrible memory) and that the ticket presented should be thrown out. Oh, and we won.
It appears the guys at O'Reilly took notice, as the story is featured in their book, Google Maps Hacks. If you are interested, the book features a bunch of unique uses and mashups of Google Maps, and can be purchased for $29.99 USD.
Read More

| Google Maps Helps Fight Traffic Tickets via Google Maps Hacks
Posted by Nino Marchetti Categories: Google, Internet

Google has today launched a new e-commerce feature which creates a new way for consumers to checkout of participating online stores via a single Google login. The new Google Checkout service is live now and featured on sites like Starbucks, Buy.com and Levi's.
Google Checkout, which can be found in stores by looking for the Google Checkout icon on AdWords advertisements or coming across the Google Checkout option on a Web site, lets users create a Google Checkout login by entering basic information, such as their contact details, payment preferences, and shipping information, once. This login can then be used to pay for any transaction at a participating Google Checkout online merchant.
Google Checkout, added Google, enables purchases using existing payment methods, including Visa, MasterCard, American Express and Discover. The service conceals the buyer credit card number and provides reimbursement for unauthorized purchases. In addition, shoppers can keep track of their purchase history, including orders and shipping details, through the Google Checkout site.
Read More

| Google Checkout

Posted by John Goulden Categories: Google, Internet, Microsoft, Software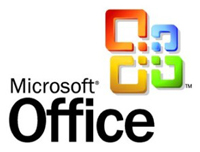 Microsoft has made available today a website where users can take Office 2007 beta out for a test drive, without having to download a thing. Well, that's not exactly true. While you aren't required to download the hefty beta ISO, you are required to install a browser plugin from Citrix, and if you don't already have one you'll need to sign up for a Microsoft Live or Passport account as well.
Applications included in the Web-based test version of Office 2007 are: Microsoft Office Access 2007, Excel 2007, InfoPath 2007, OneNote 2007, Outlook 2007, Outlook 2007 with Business Contact Manager, Outlook Web Access, PowerPoint 2007, Project Professional 2007, Publisher 2007, SharePoint Designer 2007, Visio 2007, Word 2007, SharePoint Services, Project Server 2007 and SharePoint Server 2007.
This could be a sign that Microsoft is concerned about competition from Google's online word processing and spreadsheet applications, or they could simply be looking at others avenues of growth for their Office products. Regardless of their motives, I decided to give the Office Beta Test Drive a little test of its own. Positive of the expected outcome, I loaded up Firefox 1.5.0.4 and tried accessing the test site. Microsoft didn't let me down, and spurned my attempts to use a browser other than IE. So I dusted off IE 6.0, fired up the test site, and was greeted by the confidence inspiring message you see below.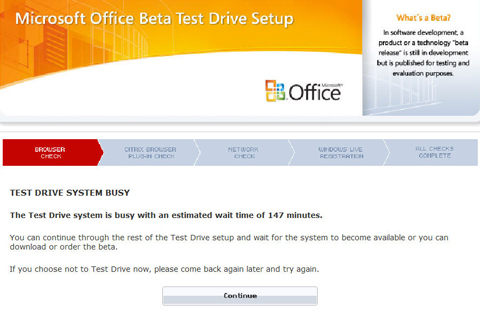 Undaunted by this sign of either extreme popularity or poor planning on the part of the test site, I forge ahead. With the browser check complete, the next task up is the installation of the Citrix plugin. All goes well at this stage, albeit extremely slowly. So slow at times that I think the test site has given up and gone home for the day. The plugin does install though and I move on to the network check, and this is where things come to a complete, dead stop. Plenty of bandwidth is available on my end of things, so the hold up is definitely on the test site's end.
And that's where this story ends, for now. I'll update this later today once the test site has decided to wake up from it's nap, or once it finally succumbs and gives up the ghost.
*UPDATE* After a few tries throughout the day, the test site did eventually speed up and I was able to progress to the point of entering the waiting queue. With the prospect of a 173 minute wait in front of me, I finally threw in the towel and sent my IE window back to the depths from which it came. If anyone has the patience to wait it out, and is successful in trying the online beta, please let us know your thoughts.
Read More

| Microsoft via Computerworld
© Gear Live Inc. – User-posted content, unless source is quoted, is licensed under a Creative Commons Public Domain License. Gear Live graphics, logos, designs, page headers, button icons, videos, articles, blogs, forums, scripts and other service names are the trademarks of Gear Live Inc.