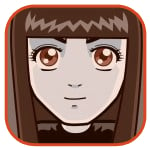 Posted by Sheila Franklin Categories: Cell Phones, Corporate News, Google, Software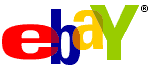 Google Inc. and eBay Inc. announced today that they have reached an agreement to benefit users, merchants, and advertisers over our entire planet. Google will begin to place ads on eBay and will become the exclusive provider of text ads outside of the US.
They will also launch "click-to-call" advertising, a feature that makes it easier for businesses to connect with customers. As of today, "click-to-call" works this way: you provide your phone number, Google calls you, and connects you with the company. In the near future, Google and eBay will use their VoIP clients (Google Talk and Skype) for click-to-call. They will begin to test the two components at the beginning of next year for several months.
Meg Whitman, eBay Inc. President and CEO, claims, "By combining the power of eBay in e-commerce and Skype in communications with Google's leadership in search and advertising, we can increase the usefulness of the Internet for shoppers, merchants and advertisers around the world." Okay, but couldn't you just become "Googlebay" and spend a smidge of the profits on feeding the planet?
Read More

| Google

Posted by Nino Marchetti Categories: Google, Internet

Google Desktop 4 looks to be coming out of beta today and will be available in 26 languages, including Romanian. A few of the new features include an easier interface for finding gadgets in other languages, a configurable taskbar gadgets button and the ability to change the sidebar font size. Also announced by Google was the availability of the Desktop Gadget Designer in several new languages.
Read More

| Google Desktop Blog

Posted by Nino Marchetti Categories: Google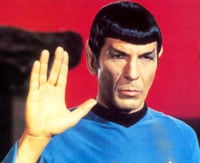 Google is going where perhaps no search engine has gone before – to a Star Trek convention. In conjunction with the Star Trek Convention in Las Vegas, Google is launching a special Web site that provides developers with information on a number of Google tools, including Earth, Maps and SketchUp. With this site, they've announced the availability of mobile KML (Keyhole Markup Language), which enables developers to illustrate information to overlay on Google Maps for mobile phones.
And, oh yeah, Google will also be at the Star Trek Convention seeking out new red-shirts for the Googleplex.
Read More

| Google and Star Trek

Posted by Nino Marchetti Categories: Google, Internet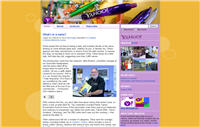 So it looks like Internet portal company Yahoo finally has a general corporate blog, much in the same way Google has its own. The Yahoo Yodel Anecodal blog, which was started on August 1, begins with an entry titled "Yet another self-serving corporate blog!". This entry has a great video which shows what a day in the life is like for the Yahoos who wander around and work at the Yahoo campus in Sunnyvale, California. This blog is not the first for Yahoo – a check of the sidebar on the Yodel Anecdotal page reveals at least 15 other corporate blogs, mainly focused on specific areas of the Yahoo Network.
Read More

| Yahoo Yodel Anecodal blog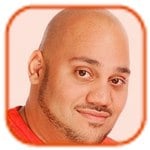 Posted by Andru Edwards Categories: Announcements, Google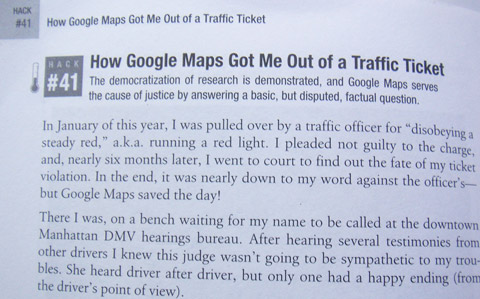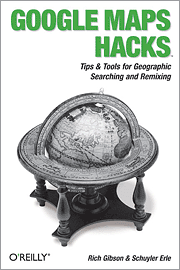 Alright peeps, I know you all remember that Google Maps Saved Me From A Traffic Ticket story we did last year right? In case you missed it, we used Google Maps - pulling it up while in a court of law - to show that a police officer was lying (or had a horrible memory) and that the ticket presented should be thrown out. Oh, and we won.
It appears the guys at O'Reilly took notice, as the story is featured in their book, Google Maps Hacks. If you are interested, the book features a bunch of unique uses and mashups of Google Maps, and can be purchased for $29.99 USD.
Read More

| Google Maps Helps Fight Traffic Tickets via Google Maps Hacks
Posted by Nino Marchetti Categories: Google, Internet

Google has today launched a new e-commerce feature which creates a new way for consumers to checkout of participating online stores via a single Google login. The new Google Checkout service is live now and featured on sites like Starbucks, Buy.com and Levi's.
Google Checkout, which can be found in stores by looking for the Google Checkout icon on AdWords advertisements or coming across the Google Checkout option on a Web site, lets users create a Google Checkout login by entering basic information, such as their contact details, payment preferences, and shipping information, once. This login can then be used to pay for any transaction at a participating Google Checkout online merchant.
Google Checkout, added Google, enables purchases using existing payment methods, including Visa, MasterCard, American Express and Discover. The service conceals the buyer credit card number and provides reimbursement for unauthorized purchases. In addition, shoppers can keep track of their purchase history, including orders and shipping details, through the Google Checkout site.
Read More

| Google Checkout

Posted by John Goulden Categories: Google, Internet, Microsoft, Software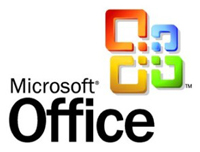 Microsoft has made available today a website where users can take Office 2007 beta out for a test drive, without having to download a thing. Well, that's not exactly true. While you aren't required to download the hefty beta ISO, you are required to install a browser plugin from Citrix, and if you don't already have one you'll need to sign up for a Microsoft Live or Passport account as well.
Applications included in the Web-based test version of Office 2007 are: Microsoft Office Access 2007, Excel 2007, InfoPath 2007, OneNote 2007, Outlook 2007, Outlook 2007 with Business Contact Manager, Outlook Web Access, PowerPoint 2007, Project Professional 2007, Publisher 2007, SharePoint Designer 2007, Visio 2007, Word 2007, SharePoint Services, Project Server 2007 and SharePoint Server 2007.
This could be a sign that Microsoft is concerned about competition from Google's online word processing and spreadsheet applications, or they could simply be looking at others avenues of growth for their Office products. Regardless of their motives, I decided to give the Office Beta Test Drive a little test of its own. Positive of the expected outcome, I loaded up Firefox 1.5.0.4 and tried accessing the test site. Microsoft didn't let me down, and spurned my attempts to use a browser other than IE. So I dusted off IE 6.0, fired up the test site, and was greeted by the confidence inspiring message you see below.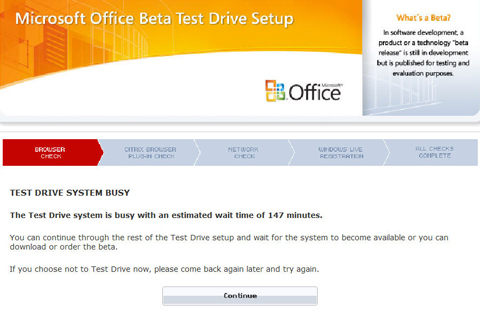 Undaunted by this sign of either extreme popularity or poor planning on the part of the test site, I forge ahead. With the browser check complete, the next task up is the installation of the Citrix plugin. All goes well at this stage, albeit extremely slowly. So slow at times that I think the test site has given up and gone home for the day. The plugin does install though and I move on to the network check, and this is where things come to a complete, dead stop. Plenty of bandwidth is available on my end of things, so the hold up is definitely on the test site's end.
And that's where this story ends, for now. I'll update this later today once the test site has decided to wake up from it's nap, or once it finally succumbs and gives up the ghost.
*UPDATE* After a few tries throughout the day, the test site did eventually speed up and I was able to progress to the point of entering the waiting queue. With the prospect of a 173 minute wait in front of me, I finally threw in the towel and sent my IE window back to the depths from which it came. If anyone has the patience to wait it out, and is successful in trying the online beta, please let us know your thoughts.
Read More

| Microsoft via Computerworld
Posted by John Goulden Categories: Google, Home Entertainment

"Mass personalization" is name of the game according to Google, and it could change the way you watch TV. The brainiacs at Google have come up with a process whereby your computer listens to the television program being viewed, and then searches out related information. Imagine watching a movie, and having Google pull up relevant data from the IMDB or the Wikipedia, without having to lift a finger. If nothing else, it will help solve the eternal question of "what else have I seen that actor/actress in?" The downside, if there is one, is that the technology could also be used for the purposes of evil
to display advertising that ties in with the program being watched.
Google's technology is not the first of its kind. The Shazam music service allows users to submit a snippet of a song by holding their mobile phone near the source for 30 seconds, minutes later receiving a text message with the artist's name and title of the song. But according to Covell and Baluja, the Google technology requires only five seconds of sound to identify a TV show. Once the program has been identified, the technology scours the Internet for relevant data and media content. "All of this would be done without users ever having to type or to even know the name of the program or channel being viewed," they wrote. "We could collect snippets from the Web describing the actors appearing in a movie or present maps of locales within the movie as it takes place, no matter if users are watching it as a live broadcast or as a recorded broadcast," the researchers wrote. The researchers said the technology poses no threat to user privacy because it does not allow reverse mapping from audio to summary statistics. They also said the technology will not be able to understand nearby conversations.
So when can you expect to have this technology in your hands? Possibly never as Andrew Frank, a Gartner research analyst, points out that "This falls into the speculative category and I think it is important to take this technology for what it is, which is an interesting, speculative experiment to determine what might be possible in some hypothetical scenario," Frank said. "I think the chances of this becoming a product are pretty slim."
Read More

| Top Tech News

Posted by John Goulden Categories: Editorial, Google, Microsoft, Software

Google continues to draw users with its suite of applications that can be accessed from practically anywhere you can access the Internet. One such application, Google Calendar, is especially nice as it helps answer the eternal question that friends and family members inevitably ask - "when are you free?". With a shared version of the Google Calendar they can answer their own question, but its lack of offline use and portability leaves a little something to be desired.
It turns out that there's a solution to the problem for those of us who use Microsoft Outlook as our personal information manager. RemoteCalendars is an open source plugin that allows you to import iCalendar-based files into Outlook, and with the latest release of version 5.61, allows you to perform two-way synchronization as well. RemoteCalendars is still a work in progress, but if you follow the instructions implicitly, there's a fair chance it will work as well for you as it did for me.

Read More

| RemoteCalendars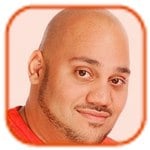 Posted by Andru Edwards Categories: Google, Internet, Microsoft
It looks like Windows Live is continuing it's quest to be your one-stop destination on the web for all your needs. Today, Windows Live Products launched over at http://products.live.com. Basically, if you have seen Google's Froogle, you have seen Live Products. It is a price comparison engine that allows you to search for items you are looking to purchase, with the goal of finding you the best deal. After trying it out ourselves, it seems to be just as much of a mess as Froogle is. Oh, and the best part:
Windows Live Product Search crawls the web and automatically extracts products available for purchase online. As this is done algorithmically, the name, image, description or price of the products is not guaranteed to be accurate.
Here's to hoping for a much improved shopping search experience.

Read More

| Windows Live Products
© Gear Live Inc. – User-posted content, unless source is quoted, is licensed under a Creative Commons Public Domain License. Gear Live graphics, logos, designs, page headers, button icons, videos, articles, blogs, forums, scripts and other service names are the trademarks of Gear Live Inc.