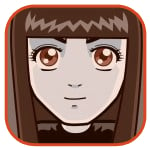 Posted by Sheila Franklin Categories: Google, Internet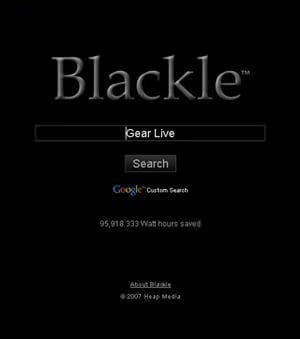 In January, Mark Ontkush wrote a blog that commented that using a black version of Google would save about 3000 megawatts a year, since a white page uses 74 watts and a black one only 59. Toby Heap thought Mark's idea was such a good one that Blackle was created. The site reports that just since its Febuary release, 95,918.333 watt hours have been saved. You know that Gear Live is trying to help the world become a greener place, so we thought we would give it a try and found that the darkened screen not only worked fine, it had a nice Zen effect. Everybody say "O-h-h-h-m-m-m."
(Thanks, Toby)
Read More

| Blackle


Posted by Lolita Beckwith Categories: Wearables, Google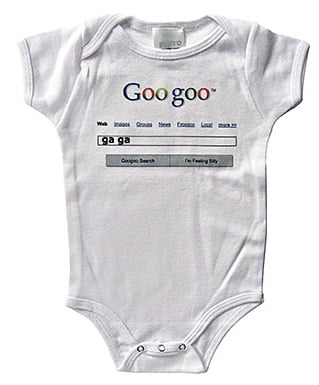 So we've already told you about iPod My Baby, cute tees and onesies that make your infant resemble a cute, giant iPod. Awww. Now comes Goo Goo, the aptly-named onesie for Google/internet/tech fanatics who love the world's most ubiquitous search engine. Very cute (we especially love the "I'm Feeling Silly" button), we just hope your bundle of joy isn't labeled a "geek" by the ruffian infants at Mommy and Me class.
Read More

| Dimples and Dandelions


Posted by Lolita Beckwith Categories: Google, Internet

The hard-working folks at Google have just introduced a new feature called Hot Trends, which combines aspects of their "Zeitgeist" and "Trends" products, both of which offer insight into internet search habits. But while Zeitgeist and Trends are based on weeks-old data, Hot Trends lists the 100 fastest moving "search trends" and is updated several times a day. Hot Trends should not be confused with the term "most popular topics", which according to researchers, always revolve around—you guessed it—sex (Hot Trends weeds out porn and "inappropriate language"). Searched trends can range from a newly popular political phrase to a lyric in a hit song to what kids are researching to prepare for tomorrow's big exam. And of course, if you click on a Hot Trend, Google provides links to relevant web, news and blog sites. Furthermore, Google is expanding Hot Trends to include charts and additional data, so we can see how a trend changes over time, or even how it varies across US regions and 70 different countries. Curious? Click here to check out Hot Trends.
Read More

| Google Trends via MSNBC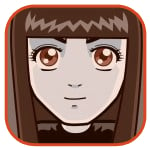 Posted by Sheila Franklin Categories: Google, Internet, Misc. Tech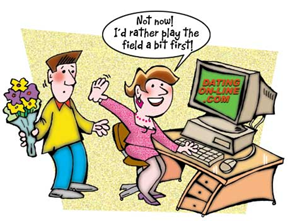 Have you ever Googled an individual company to find out if they are reputable? For that matter, have you ever Googled yourself or your spouse/partner just to see who gets the most results? It turns out that nowadays people are using the search engine on prospective dates to help fill in some of blanks before they meet. Katie Laird, a 24-year-old Web marketing professional, tells her friends to "use the power of Google to their advantage."
Try it, if you have not before. You can often find blogs, resumes, e-mail and address listings, or hidden fetishes listed on MySpace. Just remember the wise words of Ms. Laird, "Don't Google what you can't handle."
Read More

| CNN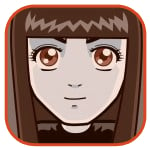 Posted by Sheila Franklin Categories: Google, Internet, Misc. Tech, Software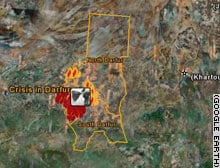 Having reported on Google's being criticized for its mapping coverage after Katrina, we now see that they may be making up for their faux pas. The site, teamed with U.S. Holocaust Memorial Museum, will help call attention to the deplorable conditions in Darfur by mapping high-res satellite images of the area.
The UN estimates that more than 200,000 people have been killed and 2.5 million displaced in the last four years. Google is utilizing tent icons to mark refugee camps and flame icons to represent villages that have been destroyed. Click on one of the flames and you get the village's name and statistics about its devastation. Our kudos to Google Earth for working to uncover a problem that others keep trying to overlook.
Read More

| CNN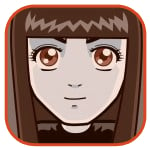 Posted by Sheila Franklin Categories: Corporate News, Google, Internet

In the latest installment of Thailand vs. YouTube, the site has said that it would prefer the country block items as opposed to having the whole site banned.
"While we will not take down videos that do not violate our policies, and will not assist in implementing censorship, we have offered to educate the Thai ministry about YouTube and how it works," said Julie Supan, head of global communications.

The original clip, which was critical of King Bhumibol Adulyadej, was taken off, but was quickly replaced by two others which YouTube will not remove. Minister Sitthichai Pookaiyaudom said his country would consider ending the ban when they have ability to block the offensive pages.

Read More

| USA Today


Posted by Lolita Beckwith Categories: Corporate News, Google, Internet

Here we go again. We recently reported on how YouTube was banned in Turkey (for a few days), due to clips deemed insulting to Turkish leader Mustafa Kemal Ataturk. Prior to that it was Brazil, which banned the website after sexy videos of a Brazilian actress were constantly being uploaded. Now it's Thailand's turn, which has blocked the popular website because of a short, crude clip mocking their king, Bhumibol Adulyadej—after YouTube owner Google refused to remove the clip. Insulting the king is a criminal offense in Thailand, as a Swiss man discovered the hard way last week, after being sentenced 10 years for defacing images of Thailand's monarchy. The offending Thai YouTube clip was viewed more than 16,000 times, and was uploaded by someone using the moniker Paddidda, now one of Thailand's most wanted.
Read More

| New York Times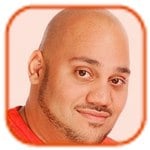 Posted by Andru Edwards Categories: Apple, Features, Google, Software
Google just launched the beta version of Google Desktop for Mac, and we have spent a bit of time getting aquatinted with the new Spotlight competitor. We have put together a full Google Desktop for Mac gallery walkthrough if you just want the visuals, but for those who want our full impressions, read on.
Installing Google Desktop for Mac took a bit more than the standard drag-and-drop affair that most Mac programs boast. Obviously, this is because Google Desktop does a lot of it's work in the background, under the hood. The good thing, though, is that while you wait, you are able to set various preferences for how Google Desktop will operate on your machine.
Click to continue reading Google Desktop for Mac Impressions

Posted by Lolita Beckwith Categories: Google, Wireless / WiFi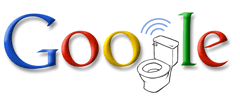 So were you the victim of any April Fool's Day pranks? We certainly were after we innocently went to Google.com the first day of April, and became intrigued by their offer for "Google TiSP", their new FREE in-home WiFi service—utilizing your toilet and plumbing to connect to fiber-optic cable strung through sewage lines. After viewing the photos, our dumbstruck confusion yielded to laughter after we realized that it was all an incredibly elaborate April Fool's Day prank. With detailed diagrams, how-to photos and even a FAQ, it's impressive how much work went into this prank—and we can assure them their efforts didn't go down the drain. If you'd like, check out Google's previous April Fool deceptions, and click the links in the last sentence.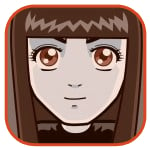 Posted by Sheila Franklin Categories: Google, Internet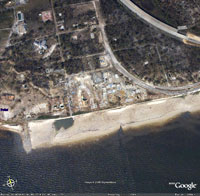 This past Friday, The House Committee on Science and Technology questioned Google on the issue of using outdated images after the devastation of Katrina. Many wanted to see satellite photos after the disaster to see if their homes were damaged, and were sometimes shown the area in only its pre-hurricane state. The committee raised the question that perhaps the company and local officials wanted to show the area's recovery better in a better light.
"Google's use of old imagery appears to be doing the victims of Hurricane Katrina a great injustice by airbrushing history," said subcommittee chairperson Brad Miller.
John Hank, Google's director of satellite maps, wrote in a recent report, "The latest update from one of our information providers substantially improved the imagery detail of the New Orleans area."
We are thinking that maybe they should have widened that data base a tad earlier.
Read More

| AP

© Gear Live Inc. – User-posted content, unless source is quoted, is licensed under a Creative Commons Public Domain License. Gear Live graphics, logos, designs, page headers, button icons, videos, articles, blogs, forums, scripts and other service names are the trademarks of Gear Live Inc.