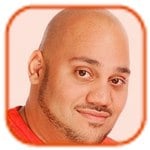 Posted by Andru Edwards Categories: Corporate News, Google, Internet
Okay, so, if you haven't heard, Google has purchased the ridiculously popular online video sharing service YouTube for $1.65 billion in an all-stock acquisition. That would make YouTube Google's largest purchase to date, and quite possibly, it's most questionable. I mean, after all, our biggest experiences with YouTube involved viewing copyrighted material that YouTube had no business hosting. We would love to see how Google plans on dealing with that nightmare. According to YouTube execs, who should be out partying rather than making statements, YouTube is expected to still operate on it's own and continue stealing content
doing it's thing.
Read More

| Yahoo!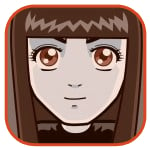 Posted by Sheila Franklin Categories: Google, Internet

Google Gadgets have been available to those who use the service as their home page, and now we can all share the wealth. Even amateur webmasters can choose from such objects as news, weather reports, maps, dictionary, horoscopes, driving directions, and games.
"Now anyone can have a great-looking website with automatically updating content," said Adam Sah, Google Gadgets architect. "By making Google Gadgets available for you to add to your webpage, we're working to connect developers with enthusiastic consumers."
The gadgets are free and easily downloadable. Cute, but we're going to wait for the one that can vacuum.
Read More

| Google Announcement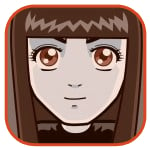 Posted by Sheila Franklin Categories: Design, Google, Internet, PC / Laptop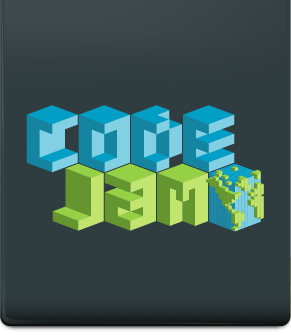 Can you beat 16,000 other competitors with your programming skills? Today is your last chance to enter the global Google Code Jam 2006 (registration closes 9:00 am tomorrow morning). The top 100 finalists get an all expense paid trip to the NYC engineering office and will compete in the October finals. Win that and you get $10,000 and "bragging rights". So why are you still reading this?
Read More

| Google Code Jam via GoogleBlog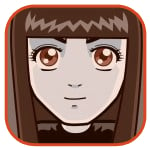 Posted by Sheila Franklin Categories: Google, Internet

Is there no end to Googlemania? Google Book Search service allows free downloading and printing of classic novels, as well as many obscure books that are in public domain. You can download them to PDF for reading at your leisure, or print them for instantaneous gratification. Formerly, this service only allowed access to out-of copy books online.
Book Search is part of Google's Books Library Project, which digitizes books from major libraries and is partnered with the University of Michigan, Harvard University, Stanford University, Oxford University, the University of California and the New York Public Library. Way to go Google! Even we will use this service and think that the keyword generated text ads we have to put up with are worth the price (or in this case, "non-price").
Read More

| Google Book Search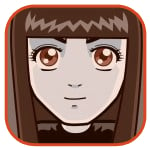 Posted by Sheila Franklin Categories: Google, Internet, PC / Laptop, Head To Head

"Welcome to Google Image Labeler, a new feature of Google Image Search that allows you to label random images to help improve the quality of Google's image search results."
This is Google's latest feeble attempt at making all of life googlable. It's a rather silly game where you and an Internet bud are shown the same set of images at the same time and are asked to come up with as many labels as you can in 90". When your label matches his/her label you move on to the next one until time runs out. If that isn't foolish enough for you, you can collect brownie points for each session that you play and even visit the original sources of the images.
Read More

| Google Image Labeler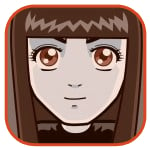 Posted by Sheila Franklin Categories: Cell Phones, Corporate News, Google, Software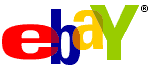 Google Inc. and eBay Inc. announced today that they have reached an agreement to benefit users, merchants, and advertisers over our entire planet. Google will begin to place ads on eBay and will become the exclusive provider of text ads outside of the US.
They will also launch "click-to-call" advertising, a feature that makes it easier for businesses to connect with customers. As of today, "click-to-call" works this way: you provide your phone number, Google calls you, and connects you with the company. In the near future, Google and eBay will use their VoIP clients (Google Talk and Skype) for click-to-call. They will begin to test the two components at the beginning of next year for several months.
Meg Whitman, eBay Inc. President and CEO, claims, "By combining the power of eBay in e-commerce and Skype in communications with Google's leadership in search and advertising, we can increase the usefulness of the Internet for shoppers, merchants and advertisers around the world." Okay, but couldn't you just become "Googlebay" and spend a smidge of the profits on feeding the planet?
Read More

| Google

Posted by Nino Marchetti Categories: Google, Internet

Google Desktop 4 looks to be coming out of beta today and will be available in 26 languages, including Romanian. A few of the new features include an easier interface for finding gadgets in other languages, a configurable taskbar gadgets button and the ability to change the sidebar font size. Also announced by Google was the availability of the Desktop Gadget Designer in several new languages.
Read More

| Google Desktop Blog

Posted by Nino Marchetti Categories: Google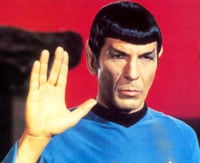 Google is going where perhaps no search engine has gone before – to a Star Trek convention. In conjunction with the Star Trek Convention in Las Vegas, Google is launching a special Web site that provides developers with information on a number of Google tools, including Earth, Maps and SketchUp. With this site, they've announced the availability of mobile KML (Keyhole Markup Language), which enables developers to illustrate information to overlay on Google Maps for mobile phones.
And, oh yeah, Google will also be at the Star Trek Convention seeking out new red-shirts for the Googleplex.
Read More

| Google and Star Trek

Posted by Nino Marchetti Categories: Google, Internet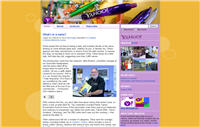 So it looks like Internet portal company Yahoo finally has a general corporate blog, much in the same way Google has its own. The Yahoo Yodel Anecodal blog, which was started on August 1, begins with an entry titled "Yet another self-serving corporate blog!". This entry has a great video which shows what a day in the life is like for the Yahoos who wander around and work at the Yahoo campus in Sunnyvale, California. This blog is not the first for Yahoo – a check of the sidebar on the Yodel Anecdotal page reveals at least 15 other corporate blogs, mainly focused on specific areas of the Yahoo Network.
Read More

| Yahoo Yodel Anecodal blog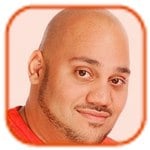 Posted by Andru Edwards Categories: Announcements, Google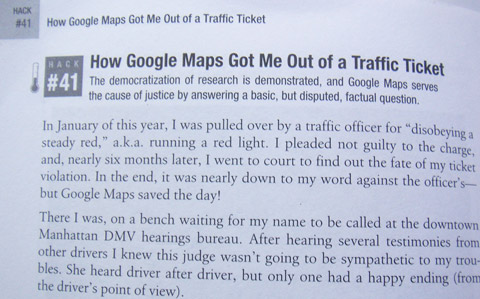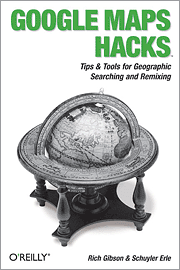 Alright peeps, I know you all remember that Google Maps Saved Me From A Traffic Ticket story we did last year right? In case you missed it, we used Google Maps - pulling it up while in a court of law - to show that a police officer was lying (or had a horrible memory) and that the ticket presented should be thrown out. Oh, and we won.
It appears the guys at O'Reilly took notice, as the story is featured in their book, Google Maps Hacks. If you are interested, the book features a bunch of unique uses and mashups of Google Maps, and can be purchased for $29.99 USD.
Read More

| Google Maps Helps Fight Traffic Tickets via Google Maps Hacks
© Gear Live Inc. – User-posted content, unless source is quoted, is licensed under a Creative Commons Public Domain License. Gear Live graphics, logos, designs, page headers, button icons, videos, articles, blogs, forums, scripts and other service names are the trademarks of Gear Live Inc.