Find Our Latest Video Reviews on YouTube!
If you want to stay on top of all of our video reviews of the latest tech, be sure to check out and subscribe to the Gear Live YouTube channel, hosted by Andru Edwards! It's free!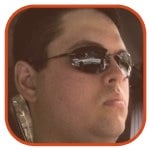 Posted by Dan Hughes Categories: Cell Phones, Google, Handhelds,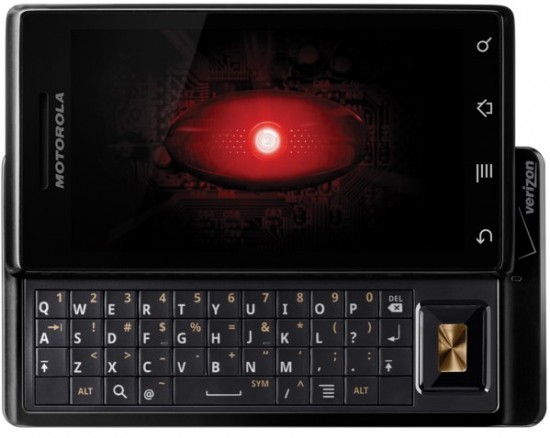 We recently reported an issue regarding the Motorola DROID and it's MMS problem, and it looks like we've tracked down the issue.
After some hefty research (read: lots of Googling and failed MMS messages,) we finally stumbled upon a post over on Howard Forums from a user who seemed to identify this issue. We have tested it successfully, both purposefully breaking and then fixing our ability to send MMS.
The culprit: parentheses around your contact's area code. If your contacts have parentheses around them when they are synced to the phone, the Droid faithfully preserves that. However, when the address is used for an MMS transmission (and ONLY MMS, for some reason), it glitches out and fails. [Ed. note: What an absolutely ridiculous bug!]
Here's how to fix the DROID MMS issue, if you are experiencing it:
Delete any open threads containing the user you want to MMS, including any text message threads. Otherwise, it will pull the address form the thread instead of using the new one.
Edit the contact, removing the phone number and retyping it in. Notice the Droid will type the hyphens in itself, but will not place parentheses. Make sure to do this on EACH form of data this may synchronize from (e.g. Corporate AND Google contacts, if this person is in both. Haven't figured out if parentheses coming from Facebook can cause a problem.)
Soft reset the phone.
Attempt the MMS.
This worked for us. Drop us a comment and let us know if it worked for you. There have been some reports of the problems reoccurring, and so we'd like to know your circumstances.
Personal note: Make sure you edit the information that syncs to your phone so it has no parentheses. I know I exported my contacts from Outlook, and imported them into Google, and Outlook puts parentheses by default, so that is why none of my contacts worked in the first place, but we COULD send to the guy at Verizon Wireless (because we typed in his number directly.) I'm wondering if somehow the parentheses data is somehow being synced back to the phone.
We've reported the situation to Verizon's Wireless Data Technical Support team, who thanked us for the information. (Direct quote: "Awesome."😉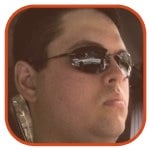 Posted by Dan Hughes Categories: Cell Phones, Google, Handhelds,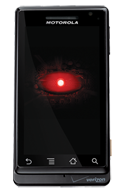 Update: It looks like we've found the culprit - How to fix the Motorola DROID MMS bug.
It seems to be few and far between at this point, but stemming from an unfortunate first-hand series of events, we've investigated and found a few unhappy Verizon Wireless Motorola Droid customers out there who are experiencing an annoying problem: MMS' are being sent and being rejected with the error message: "You have entered an invalid address."
The problem seems to be intermittent and with no discernable pattern. Reports show customers who are inflicted with the problem are unable to send to certain numbers but are able to send to others. Our first-hand experience involved attempting to send pictures to a quarter of the address book before giving up and calling tech support. Oddly enough, the first successful picture message sent on this particular Droid went to the guy from Verizon's Wireless Data Technical Support team who was helping us to fix the problem. We were able to receive MMS from the numbers we tried, but failed receiving from another of Verizon's Customer Support reps.
Posts on Android's and Motorola's support forums found that there was no workaround yet, but some of those who swapped out for a new Droid had no problems with the new phone.
Is anyone else having this problem? Verizon, Motorola, and Google definitely have not spoken up yet, so we don't know how many people are calling about the problem, but there are a few out there. For all we know, it could be a small glitch. Drop a comment and let us know.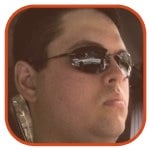 Posted by Dan Hughes Categories: Google, Internet, Software, Videos,
Google announced Monday that its Chrome browser's 4th version has gone Beta. Most important feature in my eyes: Bookmark syncing.
Back when I was an Firefox fanboy, Delicious' method of syncing bookmarks was magic to me, and was the epitome of the internet experience. When Chrome was released, its speed sang to me, and I willingly sacrificed my bookmark sync to Chrome's seductive quickload times. Now, Google makes everything magical again as Google announced Monday that its Chrome browser's 4th version has gone Beta, including with it Bookmark Sync.
According to the announcement, XMPP is used to keep your browser in touch with your Google Account, which will keep track and sync down your bookmarks.
In a side note: Google also claims to have increased performance by a brain-spanking 30%!
Read More

| Google Chrome Blog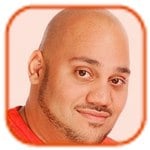 Posted by Andru Edwards Categories: Cell Phones, Features, Google, Handhelds, Product Reviews, Videos,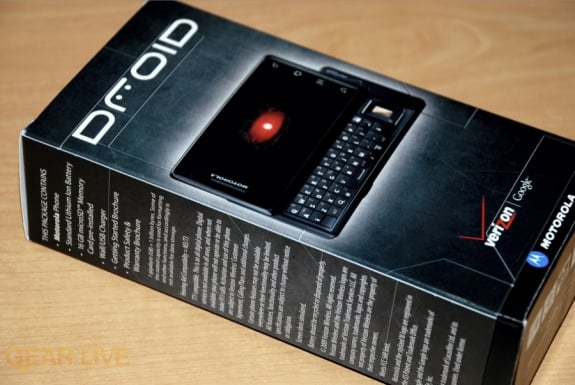 The Motorola DROID is a symbol of change, for a bunch of different reasons. The fact is, the DROID is a Motorola phone, exclusive to Verizon Wireless, and runs Android 2.0. There is major significance for each of those three bullet points, and that's not even getting into the actual device. In many ways, the DROID is something new for all three companies involved, which is likely why the three worked to closely together on getting the device just right. So the question is, did they succeed? We've had the device for about a week now, and we've been playing with it non-stop for the most part. We know what you're probably wondering—how does the DROID stand up to the iPhone? Is Android 2.0 actually better than what we've seen from the platform on other devices? Does the Verizon network really make a difference?
We've got all the answers for you in our Motorola DROID review, so sit back, and read on for our take.
Click to continue reading Motorola DROID review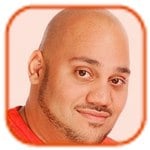 Posted by Andru Edwards Categories: Cell Phones, Google, GPS, Handhelds, Software,
One of the nicest features in Android 2.0 is Google Maps Navigation. In a nutshell, it's Google Maps with turn-by-turn GPS navigation, and voice guidance. Google has put together a video that introduces Google Maps Navigation, which we've embedded above, but there are some of the features that stand out to us:
Live traffic: Since Google Maps can show you traffic info, it's obviously built-in to Google Maps Navigation, at no extra cost.
Routes always current: When you search for directions, Google Maps Navigation searches the cloud, and gives you the best current route based on the most recent data
Layers: You can overlay different types on data over your maps, like restaurants, gas stations, and more.
Live street view: This is just awesome. You can use the Google Street View feature to get a fantastic visual of your surroundings while driving
FREE!: Google Maps Navigation is free. That includes the GPS, the live traffic data, and the always updated maps. That is a big deal.
The first handset to ship with Android 2.0, and thusly Google Maps Navigation, will be the Motorola Droid.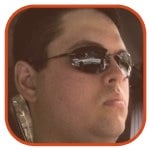 Posted by Dan Hughes Categories: Cell Phones, Google, Internet,
Today, Google "announced" a feature that technically already existed before now, but giving it a name makes it more real, right?
Google says that by taking advantage of the conditional call forwarding feature your carrier provides, you can forward calls that you do not answer on your phone to your Google Voice phone number, thereby replacing your company's voicemail with Google's. This functionality has actually always existed: Google Help forums reveal countless people already were setting up their functionality long before Google made this announcement.
It boils down to setting up your call forwarding feature (*71 or the like) to forward to your Google Voice number (or your "Access Number" if you sign up "Without a Google Number"😉. Then, when your call is forwarded to the Google Voice number, the voice mail is logged and transcribed and stored online, with delivery options such as email or text message to your cell phone. You don't get all the features you get if you use an actual Google Voice number for people to call, but it is still a nifty service.
A bit more information about Google Voice after the jump.
Click to continue reading Use Google Voice voicemail with your current number
Read More

| The Official Google Blog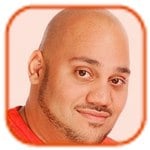 Posted by Andru Edwards Categories: Cell Phones, Google, Handhelds,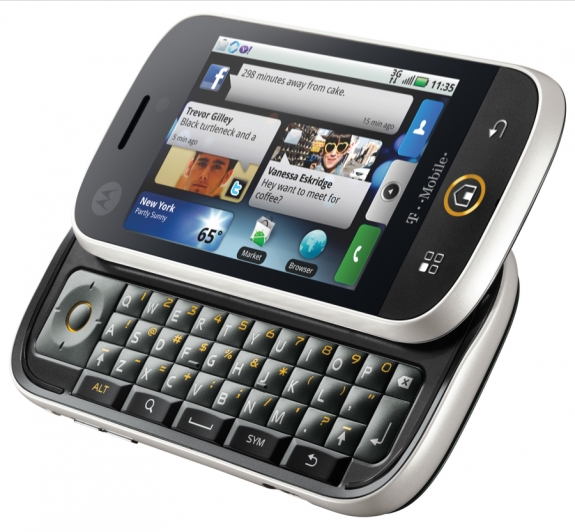 Motorola has unveiled their smartphone strategy going forward, and it all begins with the Motorola CLIQ, The CLIQ is an Android-powered smartphone that will be available on T-Mobile later this fall. The CLIQ packs in 3G, a slide-out QWERTY keyboard, 5-megapixel camera, GPS, and a tie-in to social networking contacts that they've named MOTOBLUR.
MOTOBLUR is interesting. The CLIQ logs in to your various social networks and points of communication - things like email, text messages, Facebook, Twitter, MySpace, Picasa, Photobucket, RSS, and more. It takes all the activity in all these services, and shows you content in a single feed on the main screen, and you can respond to any of these by tapping on them.
On the hardware side, the Motorola CLIQ has a 320x480 3.1-inch display, along with a slide-out QWERTY keyboard that also has a D-pad, so you know you can even get your gaming on with this phone. The 5 megapixel camera has autofocus, and records video at 24 and 30 frames per second. There's also a headphone jack, GPS, and 3G, as previously mentioned. As far as wireless goes, the CLIQ packs in Wi-Fi, alongside Bluetooth 2.0 + EDR. You'll be able to get your hands on a Motorola CLIQ later this fall.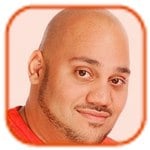 Posted by Andru Edwards Categories: Google, Internet,
If you happen to rely heavily on Gmail for your day-to-day work, or even for personal things, you may be scrambling right now, as there is a Gmail outage going on. Twitter has run amuck, with people complaining left and right, and endless cries of "Gmail is down! Oh noes!!". Remember peeps - if you need constant access to your data, you need to have it stored locally on your computer. Use Gmail over IMAP, so at least you always have your archives. Me personally? I use Mail.app in OS X so I always have access to my entire email history. So, just how many of you are severely affected by Gmail being down?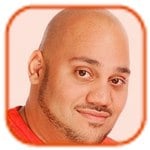 Posted by Andru Edwards Categories: Corporate News, Google, Internet, Software,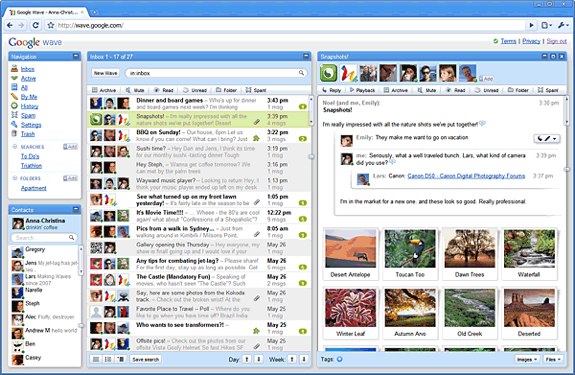 In case you missed it, Google introduced Google Wave to the world a couple of months ago during their Google I/O conference back in May. It was instantly heralded as one of the best things ever seen on these here Internets, and regardless of how you feel about it, you've got to at least admit that there is some serious innovation happening there. Now, Google is preparing to release Google Wave in public beta. Starting September 30th, 100,000 people will get access to the Google Wave public beta. Wanna be a part of it? Hit the link below to apply.
If you haven't seen it, here is the video where Google reveals Google Wave.
Read More

| Google Wave Sign-up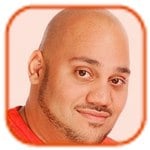 Posted by Andru Edwards Categories: Corporate News, Google, PC / Laptop, Software,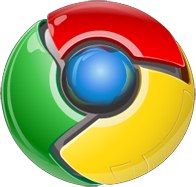 Ever since the Google Chrome OS was announced, many have been wondering which partners would be working with Google to release new devices based on the ambitious operating system. As it turns out, Google is answering those questions, releasing a short list of partners that they're working with.
Today, Google has announced that they're partnering with Acer, Adobe, ASUS, FreeScale, Lenovo, Texas Instruments, Toshiba, QUALCOMM, Hewlett-Packard (HP.)
Click to continue reading Google Announces Chrome OS Partners, includes Acer, ASUS, HP, Lenovo
Read More

| Google Chrome Blog
© Gear Live Inc. – User-posted content, unless source is quoted, is licensed under a Creative Commons Public Domain License. Gear Live graphics, logos, designs, page headers, button icons, videos, articles, blogs, forums, scripts and other service names are the trademarks of Gear Live Inc.