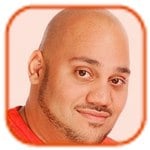 Posted by Andru Edwards Categories: Apple, Google, Rumors, Videos
Those are some strong words, but if CNBC journalists and analysts are to be believed, the relationship between Apple and Google is so strained as they both compete to win in the mobile space that it has come to a point where "Steve Jobs simply hates Eric Schmidt." Hey, if that hared fuels the fire of innovation and competition, then it's the consumers who will walk away the winners in this battle. Amiright?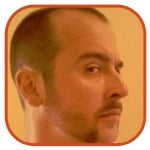 Posted by Finnian Durkan Categories: Google, Internet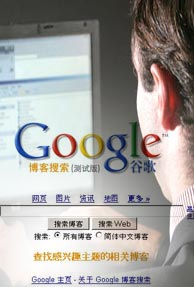 According to McAffee CTO George Kurtz the cyber-attacks that occurred in January targed a small number of employees who controlled source code management systems. These source code management systems handle the myriad changes that developers make as they write software, the breach of which can have a cascade effect across multiple levels of Google and as many as 30 other business targeted in the January attacks. Aside from being awesome and using 'cyber-attack' in a sentence, I also have some valuable source-code for sale at rock-bottom prices; check out my store at 'CyberNinjaAssassinCassanova138' on eBay.
Read More

| ComputerUser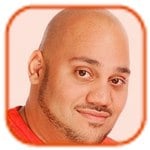 Posted by Andru Edwards Categories: Google, Internet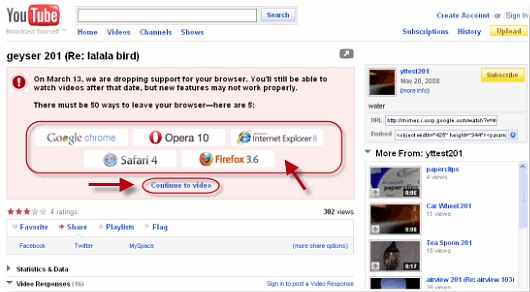 Internet Explorer 6 needs to die, and anyone sensible will agree with that statement. That's why we are big fans of the major web publishers that are doing their part to hasten that demise, like that Google is doing with YouTube on March 13th. According to them:
Support stops on March 13th. Stopped support essentially means that some future features on YouTube will be rolled out that won't work in older browsers.
In the image above, you see that YouTube now features instructions on how to upgrade to a more modern (and more competent) web browser when they detect you are using an older browser, like IE6. Also, it's not just YouTube that Google is doing this with, as IE6 support for Google Docs and Google Sites ends on March 1 as well.
Read More

| YouTube Support via Ars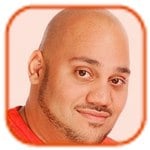 Posted by Andru Edwards Categories: Google, Internet, Videos
Google Voice, formerly GrandCentral before Google acquired it, has been around for a few years, but the company is really just now starting to push the product hard. They've put together a great channel on YouTube that describes each major feature (like voicemail transcription, personalized greetings, SMS to email, the mobile app, and more) individually, but we figured we'd throw the Google Voice overview up there so give you a taste of what we mean. Hit up the Google Voice YouTube channel to check out the rest of the video series, and to request an invite to the service.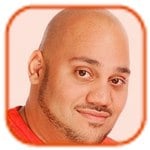 Posted by Andru Edwards Categories: Google, Internet, Software, Videos
For all of you running the Google Chrome browser on Mac and Linux platforms, you'll wanna update to the latest version of the beta, which includes support for extensions, as well as bookmark syncing. There are already over 2,200 extensions available in the Chrome Extensions Gallery, so you can get a bunch more functionality in your browser, dare we say, a more Firefox-like experience, just by updating. Seriously, go do it. Oh, and if you need to see how it all works visually, hit the demo video above that Google put together.
Read More

| Google Chrome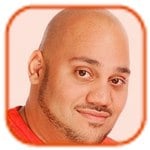 Posted by Andru Edwards Categories: Broadband, Google, Internet
Oh, hello there, crazy drool-worthy and inexpensive ultra high-speed Internet from Google! Yeah, that's right, Google is looking to launch an experimental, ultra high-speed broadband network in a small number of trial locations across the United States. We are talking about Gigiabit fiber to the home speeds here. The only thing that currently comes close is Verizon FiOS, and their current download speed tops out at 50 megabits per second. Gigabit would be 1000 megabits (or, 128 MB) per second, which is just insultingly fast. Even better? They want to launch it at inexpensive prices in the launch/test cities. So, why would they do this, and what would be the benefit?
First, competition. Google wants to bring the price down while bringing the service level up, and they are putting their money where their mouth is and challenging other ISPs right on their home turf. If you had a choice between crazy-fast Google Internet and sucky Comcast, you'd likely end up going with Google in a heartbeat, since it's like 200x faster, and less expensive. Second, Google is getting into the web apps business hard. It would be ideal for them for web applications and native desktop applications to have no difference in speed, and you can bet that they'd be deploying these tests to optimize the hell out of their web app products. Make no mistake, they want Google Docs to run just as fast in your browser as Microsoft Word runs when you launch it on your local machine.
We love this, and despite having a 50/20 FiOS connection, we want it badly. Google, bring this to Seattle, k?
Read More

| Google Fiber for Communities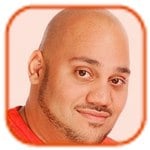 Posted by Andru Edwards Categories: Google, Internet
Google just announced their latest product, called Google Buzz. Buzz will be integrated into Gmail, similar to the way video and chat had been integrated into Gmail. Buzz is akin to Twitter, but uses the Gmail UI. They've incorporated auto-following of those in your contacts list, a rich UI, and options for public and private sharing. Alongside Google Buzz, the company has also introduced a new mobile homepage, a mobile Buzz web application, and a new version of Google Maps for Symbian, Android, and Windows Mobile (with other platforms to be updated soon, apparently) to incorporate Buzz features.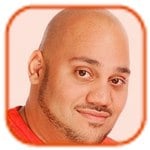 Posted by Andru Edwards Categories: Google, Internet
Google is aiming to continue their attempt at speeding up the Internet with the introduction of Google Public DNS. What's it do? Well, basically, they are promising faster DNS lookups than your ISP. According to Google, they aren't going to hang on to the data, and the data doesn't get associated with your Google account in any way. They will just keep data for two days, and use it to study how to speed up DNS across the board. If you wanna take the plunge, set the DNS on your computer or router to the following Google Public DNS IP addresses: 8.8.8.8 and 8.8.4.4.
Read More

| Google Blog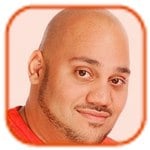 Posted by Andru Edwards Categories: Google, Internet, PC / Laptop, Software, Videos
Google has finally taken the wraps off of Chrome OS, its new Linux-based operating system that is all Internet-centric, running the Google Chrome browser as its main application. Yeah, the whole point of the Google Chrome OS is that it is web-based, and you interact pretty much exclusively in a browser window. The way Google sees it, you spend 95% of the time you are on a computer living in your web browser anyway, so Chrome OS is built to optimize that experience. Nothing is actually stored on the computer itself, as everything is stored, instead, in the cloud. Hit up the video above for Google's introduction to Chrome OS, and we've got another video after the break taking a look at the UI concept.
Click to continue reading Google Chrome OS revealed - take a look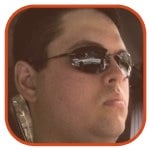 Posted by Dan Hughes Categories: Cell Phones, Google, Handhelds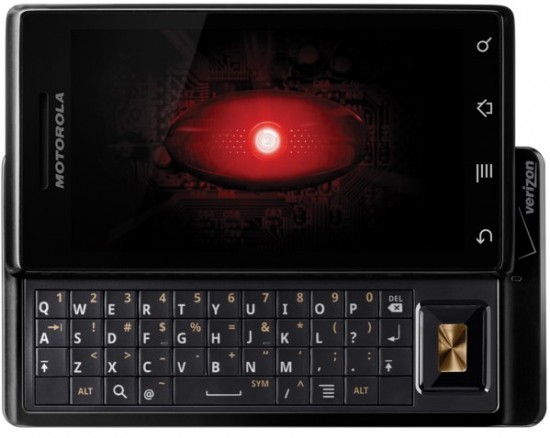 We recently reported an issue regarding the Motorola DROID and it's MMS problem, and it looks like we've tracked down the issue.
After some hefty research (read: lots of Googling and failed MMS messages,) we finally stumbled upon a post over on Howard Forums from a user who seemed to identify this issue. We have tested it successfully, both purposefully breaking and then fixing our ability to send MMS.
The culprit: parentheses around your contact's area code. If your contacts have parentheses around them when they are synced to the phone, the Droid faithfully preserves that. However, when the address is used for an MMS transmission (and ONLY MMS, for some reason), it glitches out and fails. [Ed. note: What an absolutely ridiculous bug!]
Here's how to fix the DROID MMS issue, if you are experiencing it:
Delete any open threads containing the user you want to MMS, including any text message threads. Otherwise, it will pull the address form the thread instead of using the new one.
Edit the contact, removing the phone number and retyping it in. Notice the Droid will type the hyphens in itself, but will not place parentheses. Make sure to do this on EACH form of data this may synchronize from (e.g. Corporate AND Google contacts, if this person is in both. Haven't figured out if parentheses coming from Facebook can cause a problem.)
Soft reset the phone.
Attempt the MMS.
This worked for us. Drop us a comment and let us know if it worked for you. There have been some reports of the problems reoccurring, and so we'd like to know your circumstances.
Personal note: Make sure you edit the information that syncs to your phone so it has no parentheses. I know I exported my contacts from Outlook, and imported them into Google, and Outlook puts parentheses by default, so that is why none of my contacts worked in the first place, but we COULD send to the guy at Verizon Wireless (because we typed in his number directly.) I'm wondering if somehow the parentheses data is somehow being synced back to the phone.
We've reported the situation to Verizon's Wireless Data Technical Support team, who thanked us for the information. (Direct quote: "Awesome.")
© Gear Live Inc. – User-posted content, unless source is quoted, is licensed under a Creative Commons Public Domain License. Gear Live graphics, logos, designs, page headers, button icons, videos, articles, blogs, forums, scripts and other service names are the trademarks of Gear Live Inc.