Find Our Latest Video Reviews on YouTube!
If you want to stay on top of all of our video reviews of the latest tech, be sure to check out and subscribe to the Gear Live YouTube channel, hosted by Andru Edwards! It's free!
Posted by John Goulden Categories: Corporate News, GPS, Transportation,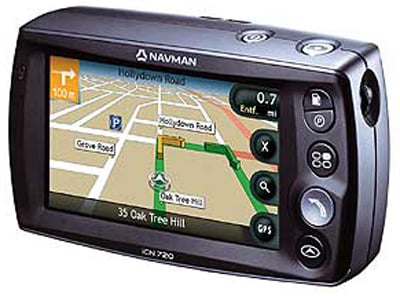 Typical GPS systems require you to enter your destination by street address which can be a tedious process. Navman is out to change that with their NavPix enabled GPS systems, the iCN720 and iCN750. The GPS units have a built in 1.3MP camera that allows you to take pictures of your house, favorite restaurants, landmarks, etc., while it tags each picture with the relevant locational data. Prash Vadgama, president of Navman believes that "images are an obvious and unmistakeable way to identify a destination". He continues by saying, "Each NavPix image has the exact geographical location of where that picture was taken embedded in the image data. You then use that image as an alternative way to choose and set your destination in the Navman iCN700 series".
Since you won't have pictures of every destination in advance, the Navman website will have images of famous landmarks and interesting places, as well as a method to create your own geo-referenced images which can be downloaded to your GPS. In addition to letting you create and store your own images online, Navman will allow users to trade pictures, further enhancing the reach of the NavPix feature.
Available in Europe in May 2006 with no word on US availability. Full specifications after the jump.
Click to continue reading Navman iCN700 Series With NavPix
Posted by John Goulden Categories: Corporate News, GPS, Handhelds, Microsoft, PC / Laptop, Portable Audio / Video, Wireless / WiFi,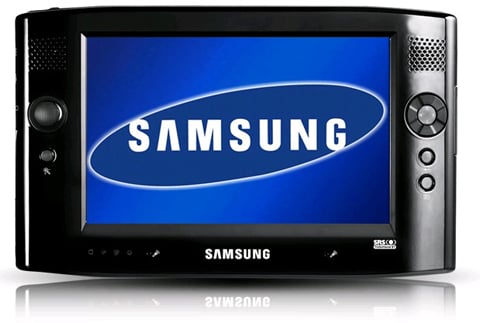 It looks as though Samsung will be one of the first companies to have an Ultra Mobile PC available for purchase. We gave you insight into the UMPC just a few weeks ago, and with products about to hit the shelves, it'll be interesting to see if they fly, or flop. Granted, they're very cool from a gadget standpoint as they do a little bit of everything, but that may be the whole crux of the problem. Devices that do a bit of everything tend to not do any of them really well, and turn out to be rather mediocre as a whole. Somehow this smacks of the Tablet PC all over again in that there isn't a strong market for the product (even less so with the UMPC), but I digress . . . on with the show.
Expansys has the Samsung Q1 UMPC up for pre-order for £799.95 (~ $1,390 USD). The specifications are what you'd expect of an "everything but the kitchen sink" type of device. Running a Celeron M ULV CPU at 900MHz, it comes with 512MB RAM, a 7" WVGA LCD (800x480), Bluetooth, GPS, Wireless (802.11 a/b/g), and more. About the only thing missing would be some form of high speed data like UMTS or EVDO, but that was never in the design specs anyway.
Full specifications after the jump.

Read More

| Expansys via Ubergizmo
Click to continue reading Samsung Ultra Mobile PC Available For Pre-Order
Posted by John Goulden Categories: GPS,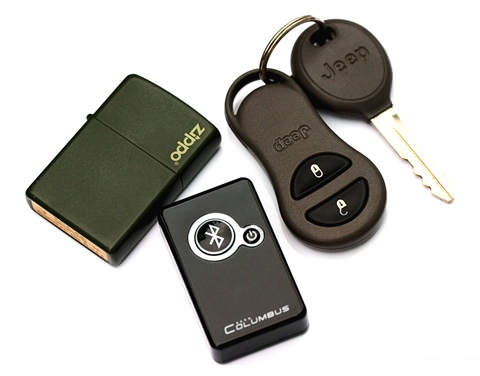 Until the day rolls around when mobile devices of all kinds have GPS technology built in, external and add-on GPS receivers are the only options. A Chinese company by the name of Fuzhou Victory Technology (FVT) has introduced a diminutive GPS receiver called the Columbus V-700. Weighing only 33 grams and with dimensions of 53.5mm high, 32mm wide and 13.9mm deep (2.1"H X 1.25"W X 0.55"D), the V-700 is extremely tiny and fits just about anywhere. The Columbus is Bluetooth Class 2 compliant, includes a Li-Polymer battery of unspecified runtime and uses the popular SiRF Star III chipset. Offering WAAS, the V-700 is accurate to within 1.5 meters and is capable of connecting to as many as 20 satellites. More details and a few reviews of the Columbus V-700 are available on FTV's website, provided you can read Chinese.
The V-700 is listed at $199 USD provided you can find someone selling the little bugger.

Read More

| FTV via NaviGadget
Posted by John Goulden Categories: Cell Phones, Corporate News, Google, GPS, Portable Audio / Video, Transportation,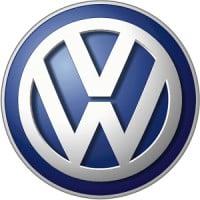 Convergence. It's been one of the holy grails of the electronics industry for quite some time. The idea is simple enough - empower one device to act as a central point of reference for multiple devices and/or incorporate those multiple devices into one mega unit that does it all. Depending on what portion of the industry you look at, the ideal concept of convergence might be a single point of control or reference, for multiple devices. By approaching convergence as a many-to-one scenario, it allows individuals to choose their own devices according to preference or need. Instead of being forced into using an all-in-one device that may not have all the features desired, a control device would simply make use of what devices the user has brought with him or her.
As a case in point, Volkswagen has been working on an automobile computer that takes devices such as the iPod and Treo, and provides a single point of control for them. The concept, named Gypsy, is a separate project from the in-car media center project that Microsoft and Volkswagen introduced at CeBIT. Volkswagen's Electronics Research Lab (ERL) is working with Google to utilize Google Earth as the mapping system of choice, and sees the system as being extensible through the use of widgets. C|Net has an interesting, if lightweight, video of the Gypsy product in action. It only scratches the surface of what is possible, but it brings to mind what will one day be possible. The roadblocks to successfully implement such a wide-reaching device are abundant, but given a common set of communication standards, and a lot of luck, we can hope for the best.

Read More

| C|Net
Posted by John Goulden Categories: GPS, Mods / Hacks,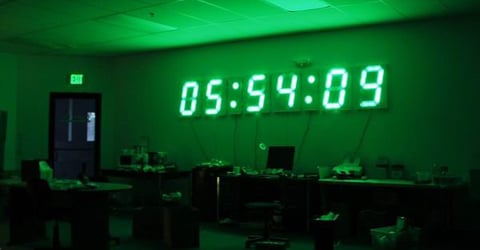 Timepieces can be fascinating objects, and they come in an enormous range of styles, sizes, shapes and methods for keeping time. Nixie clocks are quite popular, and Persistence of Vision (POV) clocks certainly have their place, but the crew over at Spark Fun Electronics just had to have something bigger. As in
12-foot wide
bigger. Using a series of green LED strips, some Ethernet cable, and vast amounts of styrofoam and hot glue, they created a glowing green behemoth that is near impossible to miss. Connected to a GPS, the clock is able to set itself and even keeps perfect time (within 100 nanoseconds).
A tutorial is available should you feel the urge to follow in their footsteps, but be sure to set aside a few days (at a minimum) for the project.

Read More

| Spark Fun Electronics via Gearlog
Posted by John Goulden Categories: GPS, Misc. Tech,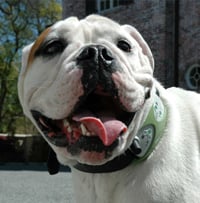 Does your dog or teenager
other pet constantly run away from home? Rather than keeping them permanently under lock and key, outfit them with the Global Pet Finder. The Pet Finder is a GPS device that attachs to your pet's collar for tracking purposes. Although its described as the "Pet" Finder, the size of the unit seemingly dictates that the pet is either a medium-size or larger dog, or a mammoth cat. The device works in conjunction with the company's website for initial setup, and your computer, mobile phone or PDA for updates on your pet's location. Simply set a geographical boundary for your pet, and any time it crosses this imaginary line, the GPS will alert you as to your pet's current location.
Ever mindful of your pet's well being, the Global Pet Finder can also alert you to temperate conditions that are harmful for it. With its ability to track your pet wherever it may roam, the Global Pet Finder will help you keep tabs on your potentially wayward critter. Priced at $349.99 USD with a recurring monthly charge of $17.99 to $19.98 USD.

Read More

| Global Pet Finder via Gizmodo
Posted by John Goulden Categories: Cell Phones, GPS, Handhelds, Wireless / WiFi,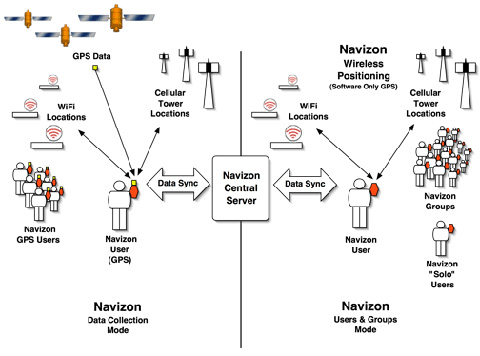 Sadly, not every phone or PDA comes equipped with the wonderful feature that is GPS. Someday maybe, but not yet. Until then, there are many different options for getting a GPS signal to your mobile device of choice, but an extra device isn't always practical. With peer-to-peer functionality all the rage, Navizon has capitalized on the concept with a wireless positioning system that can operate sans a hardware GPS.
Utilizing Wi-Fi and cellular capable devices, Navizon's software triangulates your position based on data provided by the items that surround us all (access points, cell towers, etc.). In essence, Navizon's software mimics a hardware-based GPS, at least as far as your navigation software is concerned. Data is transmitted back to Navizon and it uses said data to help triangulate the location of other people using the service in your area. If you're concerned about the Big Brother aspect of things, you can purchase a Solo editon of the software that doesn't transmit any data back to the mother ship. Naturally, the Solo version is a bit more feature limited since a number of options rely heavily on community supplied data, but it helps end conspiracy theories if nothing else.
Navizon's software is available free of charge for Windows Mobile and Pocket PC devices as well as Symbian Series 60 platforms. Their Solo version costs $19.99 USD.

Read More

| Navizon via NaviGadget

Posted by Frank Bisono Categories: Accessories, Apple, Cameras, Cell Phones, GPS, Handhelds, Misc. Tech, Peripherals, Portable Audio / Video,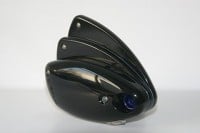 For those of you planning to conquer Mount Everest in the near future, you know you can't possibly do this without taking your iPod with you right? Well how the heck are you gonna charge that sucker on your way up to the summit? Solio has the answer for ya. All the goodness and eco-friendly power of the sun can now be harnessed just for you so that you can power all those gadgets for free, courtesy of that shiny ball of light in the sky. But what about all your other gadgets? Relax Skippy, have sunlight, will travel…
Solio is a portable, renewable power source that draws energy from sunlight, storing it in an internal battery and using it to charge virtually all mobile electronic devices, including:

• Cell phones
• iPods/MP3 players
• Digital cameras
• PDAs
• GPSs

So wherever you are…whenever you need power…Solio is there.

Anything: Powers virtually all your hand-held electronics
Anytime: Stores power for whenever you need it
Anywhere: Chargeable from the sun or wall socket
Anyone: Easy to use by attaching a cable and pushing a button
How's that for gadget coolness? The latest Solio now comes in black, along with the older Coldplay version. Pretty spiffy for those of you with a black nano or 5G Video iPod. Now you can climb and conquer in style, while maintaining maximum fashionability. Rock on…

Read More

| Solio

Posted by Frank Bisono Categories: GPS, Transportation,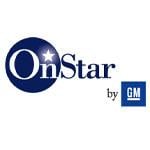 GM announced an upgraded feature for their OnStar service yesterday at the Chicago Auto Show. OnStar has been around for over a decade and is actually a pretty decent service for those folks who own a GM vehicle. You can do everything from gett live, real-time directions, make restaurant reservations and even have your email read to you all via a live operator. OnStar is now looking to make that process simpler by allowing you to download the information to your vehicle. How they plan to accomplish this is not entirely clear though.
"With some software changes in our module, and without a screen in the vehicle, the OnStar advisor can download the information to the system in your car," said OnStar president Chet Huber. "As you drive and approach the next turn, the radio will mute and the driving instructions come on to tell you to turn right or left"
We say any upgrade to this service is a good thing. If you have a GM vehicle and haven't used the OnStar features lately, you should get re-acquainted.
Read More

| Information Week
Posted by John Goulden Categories: Cell Phones, GPS, Handhelds, Wireless / WiFi,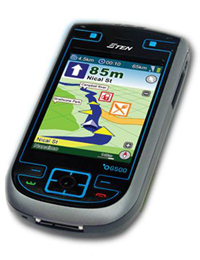 GPS-enabled devices are everywhere these days. They're in everything from dog collars, to wristwatches, and of course, cell phones. The latest GPS equipped phone to hit the market is E-TEN's G500 Pocket PC Phone. A quad-band GSM phone with GPRS, it has the increasingly popular SiRF Star III chipset with an internal antenna for GPS duties. The phone eschews the typical Intel XScale processor in favor of a Samsung unit running at 400MHz and has 128MB ROM and 64MB RAM for program executionstorage. Windows Mobile 5.0 is the operating system of choice, and the rest of the G500's features read like almost any other PDA or phone - 1440mAh Li-Ion battery, 1.3 megapixel camera, Class 2 Bluetooth 1.2, speakerphone, and miniSD slot. The only thing missing is a VGA screen, as the G500's is a 65K color, 240x320 TFT-LCD. No word yet on pricing or availability.

Read More

| E-TEN via phoneArena.com
© Gear Live Inc. – User-posted content, unless source is quoted, is licensed under a Creative Commons Public Domain License. Gear Live graphics, logos, designs, page headers, button icons, videos, articles, blogs, forums, scripts and other service names are the trademarks of Gear Live Inc.