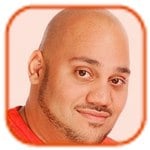 Posted by Andru Edwards Categories: Wearables, Features, Product Reviews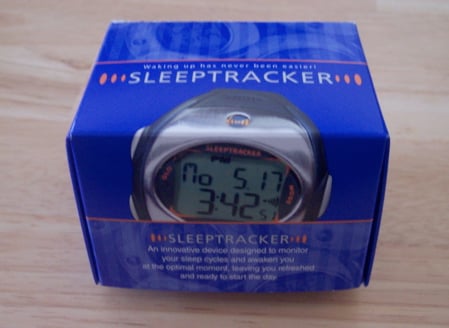 Update: If you think the SLEEPTRACKER watch is cool, check out our video of the SLEEPPHASE Alarm Clock!
A few weeks ago we told you about a product called SLEEPTRACKER. The SLEEPTRACKER watch is unique in that while it tells you the time and has a built-in alarm like every other digital watch, this one actually monitors your sleep and wakes you at the moment that your body would best adjust from moving from a sleeping state to being awake. Does it live up to the hype? Find out after the jump.
Click to continue reading SLEEPTRACKER Watch Review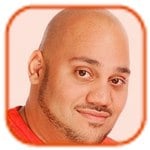 Posted by Andru Edwards Categories: Announcements, Features, Internet
Another contest has come to a close, this one sees three people walk away with one year of free online storage courtesy of Box.net. The three winners are benplaut, bayyar, and TheMetsAreBad. You will now have 1 GB of online storage for a year. All the rest of us can get it on it for $2.99 per month.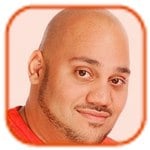 Posted by Andru Edwards Categories: Announcements, Features, Video Games
We received over 400 entries into our PrizeCube sponsored Sony PSP Value Pack Giveaway, which is the most we have had for any contest thus far! Unfortunately, only two people will actually be walking away with Sony PSP Value Packs from this contest. If your name is R. Franz or E. Barrett, you have already been in contact with me regarding your prizes. For all the rest of you, don't fret - you didn't really want one anyway, did you? Oh well, at least you can look at some images until launch.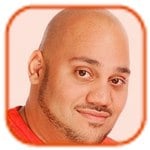 Posted by Andru Edwards Categories: Features, Music, Product Reviews

We have a schizophrenic Playlist this time, with rappers and beach bums, with soul singers and pop bands. 50 Cent is back, as is Jack Johnson, both trying to improve over their last successful releases. Sage Francis furthers the cause of underground hip-hop, and Sam Cooke is our collection essential, putting a little soul in this dreary winter. Enjoy the Playlist, and let me know what you think in our forums or by emailing me.
Click to continue reading Gear Live Playlist: 50 Cent, Jack Johnson, Sage Francis, Aberfeldy, Sam Cooke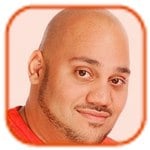 Posted by Andru Edwards Categories: Features

PrizeCube is one of the main companies that started the incentive site movement on the Internet. While many have remained skeptical, thousands of people have received free iPods, computers, and other expensive electronics - at no cost - through companies like PrizeCube. We were able to chat with the founders of this company to get some insight:
Could you start out by giving us a rundown of PrizeCube along with what your positions are?
PrizeCube.com is a free gift website, that gives our users free quality electronics and is particularly known for giving free video game consoles. All users have to do is complete an offer with one of our affiliate companies and refer a few friends to do the same. It is a way for users to get quality electronics that they want for very little time, effort and money. I, Farooq Mitha and Joseph Abed are the founders of PrizeCube.

When did you decide to start PrizeCube?
We decided to start PrizeCube around October of 2004. We saw that many of these free sites existed and that many of them were illegitimate and were not shipping products to their users. We felt that we could start a site and build a solid reputation around it by shipping products and having a forum where people could discuss the products they received as well as post pictures of their prizes.
Click to continue reading Interview With PrizeCube Founders Farooq Mitha and Joseph Abed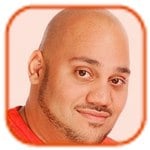 Posted by Andru Edwards Categories: Features, Music, Product Reviews

Following last weeks singer-songwriter fest, I promised more testosterone this week, and here is my attempt to deliver. A debut by rap music's newest golden boy and the all out rock of Death From Above 1979 and Rage Against the Machine give this Playlist some aggression and anger…Throw in a little R&B and indie rock, and you have this week's Playlist.
Click to continue reading Gear Live Playlist: The Game, Arcade Fire, John Legend, Rage Against the Machine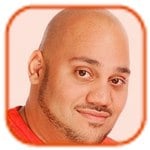 Posted by Andru Edwards Categories: Features, Portable Audio / Video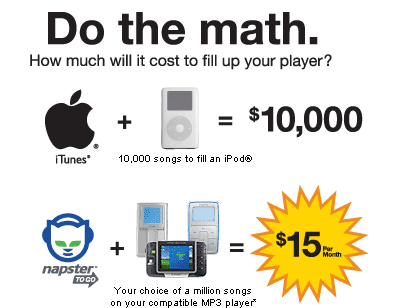 When I originally heard about Napster To Go, I thought the concept was pretty cool. Instead of buying music on a per track basis, you instead pay a monthly fee and download as much music as you want.The kicker here of course is that since you are subscribing to the content, once you decide to end the subscription everything you downloaded goes away. It just simply doesn't work anymore. Many have said that it just wouldn't work, but I think that Napster may have caught on to something here.
Click to continue reading Why Napster To Go Works
Posted by Hector Martinez Categories: Features, Video Games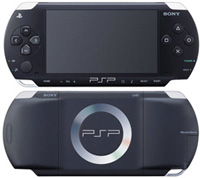 We've had a tremendous response to our last article on the PSP…so much so that we had to write about Sony's upcoming handeld again. But in the spirit of objectivity, we're obligated to show you the other side of the coin…the side Sony doesn't want you to see. As much as the PSP has been praised, we're not blind to its faults. In fact, people may have more reasons to hate it than to love it come March 24th.
By the way, do you have thoughts on whether the DS or PSP is the better platform? If so, chime in on the forums.
Click to continue reading Why Sony's PSP Will Suck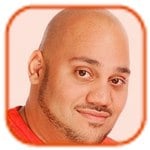 Posted by Andru Edwards Categories: Features, PC / Laptop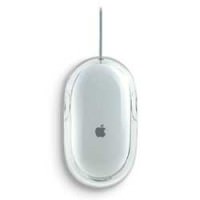 There are a lot of misconceptions about the Macintosh, but one misconception that has persisted is the myth that Macs are incapable of using multi-button mice. And those who know this myth is false still complain about Apple not shipping computers with two button mice. Gear Live cub reporter XIcarus wanted to share a bit of background on what many believe to be Apple's stubborness to conform.
Apple supports multi-button mice. Right out of the box. Furthermore, this is not a 'new feature' of OS X. Support for contextual menus (the primary use for the two button mouse) have been around since OS 8.6, which is now more than seven years old. Let me repeat, Apple supports multi-button mice. Even if you use a one button mouse, you can still access contextual menu through 'control-clicking' (Hold down the control key when you click the mouse button).
Click to continue reading Why Apple Makes a One Buttoned Mouse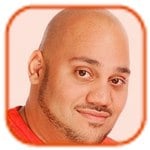 Posted by Andru Edwards Categories: Features, Music, Product Reviews

With the release of two discs on January 25, Bright Eyes turned this edition of Gear Live Playlist into singer-songwriter central. We also look at recent releases by Minnesota songster Mason Jennings and Martha Vineyard's Willy Mason. Finally, for the collection essential, Van Morrison's "Astral Weeks" - one of the most soulful and beautiful albums ever recorded. Next time, I promise we'll get a little more testosterone in the Playlist, but for now sit back and embrace your sensitive side.
Click to continue reading Gear Live Playlist: Bright Eyes, Mason Jennings, Willy Mason, Van Morrison
© Gear Live Inc. – User-posted content, unless source is quoted, is licensed under a Creative Commons Public Domain License. Gear Live graphics, logos, designs, page headers, button icons, videos, articles, blogs, forums, scripts and other service names are the trademarks of Gear Live Inc.