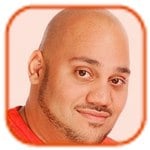 Posted by Andru Edwards Categories: Features, Music, Product Reviews

This time in Playlist we have a release from the kings of industrial music, Nine Inch Nails. Also we have a release from British rockers with a nautical name, British Sea Power release their sophomore effort. So read on if industrial music or nautical rock tickles your fancy.
Click to continue reading Gear Live Playlist: Nine Inch Nails With Teeth, British Sea Power Open Season Reviews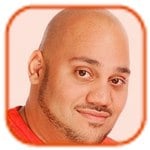 Posted by Andru Edwards Categories: Wearables, Features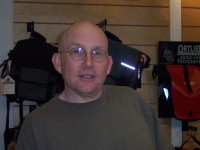 Tom Bihn sent us a couple of their bags to review, and also one to give away to one of our readers. While we haven't yet completed reviewing the bags (they will be put to the test in a couple of weeks at E3), I can say that people have stopped me to ask where I got the bag on the streets. We were able to sit down with Tom to discuss a few aspects of the company and what makes their bags unique. The questions are actually from you guys, as we received a bunch of email when we were running the bag giveaway.
What are a few things about a Tom Bihn bag that sets it apart from another?
All of our bags are completely American made. We are very proud of that. They are very streamlined, with appealing aesthetics with highly functional designs. Looking at them, you will also see that we use bold colors in our materials. One of the nicer things, though, is that the bags are extremely durable. We had one customer actually complain to us that his bag, after seven years, has yet to wear itself out!
Click to continue reading Tom Bihn Interview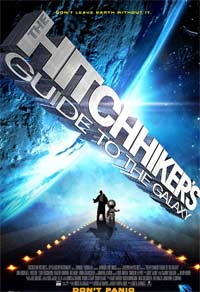 Time for another weekly column, Gear Live style. Our new columnist, Devin Roberson, will be bringing you the latest from the entertainment world each week in her column, The Final Cut. Why Devin? Well, for starters she is into movies and television. Secondly, she jives with our steelo. This week she gives us a bit of background on The Hitchhikers Guide to the Galaxy:
This Friday gives us the release of "The Hitchhiker's Guide to the Galaxy", a movie based on a 1978 radio comedy series by Doug Adams, who also wrote the screenplay(along with Karey Kirkpatrick) for this film. Many fans of the Guide may also remember Adams' "trilogy" of 5 books(the series was first dubbed a trilogy after the release of the 3rd book, and the title has stuck ever since) that he began writing shortly after the radio series: The Hitchhiker's Guide to the Galaxy (1979), The Restaurant at the End of the Universe (1980), Life, the Universe, and Everything (1982), So Long and Thanks For All the Fish (1984), and Mostly Harmless (1992).
Click to continue reading The Final Cut: A Look at The Hitchhiker's Guide Movie and History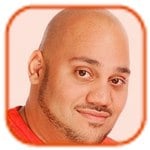 Posted by Andru Edwards Categories: Features, Music, Product Reviews

This week in Playlist we have a new release from one of America's greatest musical treasures, Bruce Springsteen. Along with the Boss, we have a disc from Martha Wainwright, a member of the reigning singer/songwriter royal family.
Click to continue reading Gear Live Playlist: Bruce Springsteen - Devils & Dust, Martha Wainwright Reviews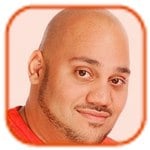 Posted by Andru Edwards Categories: Features, Music, Product Reviews

Another edition, another change to the Playlist format. From now on, we're going to be reviewing discs weekly, with two releases reviewed in each edition. This week we have a disc from indie rockers Hot Hot Heat, and another solo release from singer/songwriter Ben Folds, enjoy.
Click to continue reading Gear Live Playlist: Hot Hot Heat and Ben Folds Album Reviews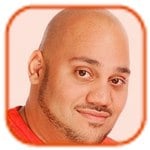 Posted by Andru Edwards Categories: Wearables, Features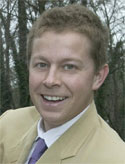 A few weeks ago we reviewed the SLEEPTRACKER watch which aims to change one's life by improving the start of their day. We got a lot of questions from readers who wanted more information on the background of the product, so we decided to go straight to the source. Lee Loree is the Managing Partner of Innovative Sleep Solutions, and the mind behind the SLEEPTRACKER. We were able to chat with him about the function of the device, as well as the success it is enjoying.

Can you tell us a bit about yourself, along with what your position is at Innovative Sleep Solutions?
I came up with the idea for SLEEPTRACKER as I lay reading in bed one night. My wife had been asleep for a few hours when she rolled over. As she rolled over I said something and she responded. We spoke briefly then she went back to sleep. I waited about 10 minutes and tried to speak to her in the same tone and she did not respond. I found that exchange interesting so I started spending evenings in libraries and on line researching sleep. From there I had meetings with doctors in the sleep field to access our idea and work to build our model.
Click to continue reading Interview with Lee Loree, SLEEPTRACKER Inventor
Posted by Edwin Soto Categories: Features, Music, Product Reviews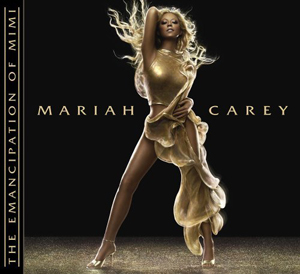 It has been promoted as The Return of the Voice. Saying that the "old" Mariah is back. She's been co-producing her own albums since 1990 and has more #1 hits than any other female artist in history. She is the #1 selling recording artist of the 1990's. Is she back? Where did she go? Does this album have what it takes to redeem her credibility as an artist? Producer? Singer? I decided to take a trip home with Mariah on her emancipation journey partly expecting to be disappointed, but also hopeful of all the hype this album has created. Does it live up? We take a track-by-track look at Mariah's latest.
Click to continue reading Mariah Carey: The Emancipation of Mimi Review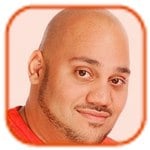 Posted by Andru Edwards Categories: Accessories, Announcements, Features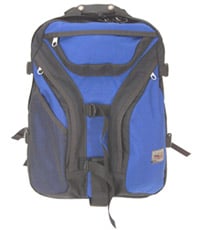 We have gotten so used to giving away free gear, we now feel bad about neglecting to offer something for you to carry it all around in. Please accept this giveaway as our official apology. Tom Bihn is known for making super-functional bags for all sorts of needs, and they fit right in with the needs of those who are obsessed with technology. One item we were particularly impressed with is their Brain Bag - so much so that we are going to give one away. To enter, leave us a comment telling us what gear you currently have to have on you at all times. We want to hear about what our readers just can't live without when they are on the go. As always, this one is open to US residents only. For more information on the Brain Bag, check out the product page.
Posted by Edwin Soto Categories: Features, Video Games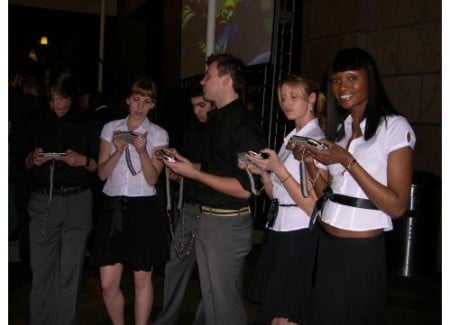 Weather-wise, it was a horrible day in NYC. But that couldn't stop 500 soon-to-be PSP owners to come out and stand in line for hours at the SONY Style store in Manhattan. Yours truly stood in line with the crowd and got hailed on for hours just to get the opportunity to be part of entertainment history.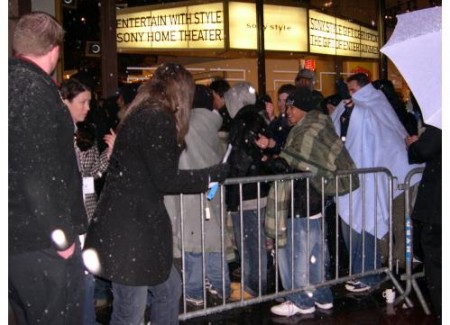 Click to continue reading Gear Live From The Sony Style PSP Launch Party
Posted by Hector Martinez Categories: Features, Handhelds, Video Games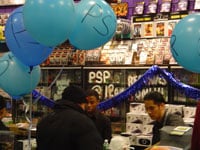 I was owned. I mean, completely owned by the impending launch of this sexy device. The PSP images swam in my head daily, the unquenchable desire of having it in my hand invaded my dreams, and its capabilities punctuated almost all my conversations. It is handheld gaming taken to a whole new level, and after a great launch in Japan a few months ago it was finally coming to the US in grand fashion. Today we're covering the midnight launch experience in New York City, at the same time that we look at how this thing changed lives.
Click to continue reading Sony PSP Midnight Launch Coverage
© Gear Live Inc. – User-posted content, unless source is quoted, is licensed under a Creative Commons Public Domain License. Gear Live graphics, logos, designs, page headers, button icons, videos, articles, blogs, forums, scripts and other service names are the trademarks of Gear Live Inc.