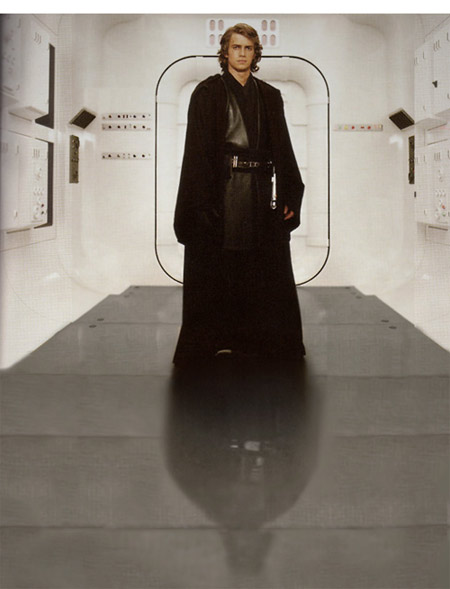 This weeks edition of The Final Cut, Devin takes a look at Episode III. Last week she gave us a look at the various season finales taking place on television:
This week we'll take a look at Star Wars Episode III - Revenge of the Sith, a movie which hits theaters on Thursday, May 19th, and will have many theaters featuring a 12:01am showing to accommodate eager fans. Revenge of the Sith is the third and final installment of the Star Wars prequels and will bridge the gap between the Star Wars movies of the past 6 years and the original Star Wars, which was released in 1977. All 6 films in the Star Wars series have been produced by George Lucas. Lucas also has writing credits on all 6, and he directed Episodes, I, II, and III.
Click to continue reading The Final Cut: "Revenge of the Sith" Brings Star Wars Saga Full Circle
Posted by Devin Categories: Features, Home Entertainment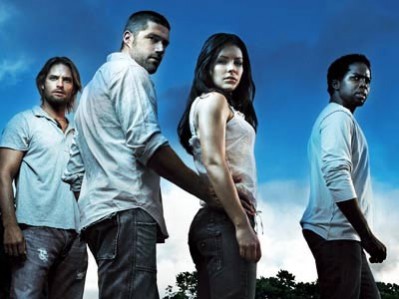 In this week's edition of "The Final Cut", Devin takes a look at some of the upcoming season finales over the next week. A week ago she gave us a preview of the summer movie season. Get ready for a summer full of reruns:
With May Sweeps quickly approaching, many of our favorite shows are coming to their seasons' end. Many questions and mysteries that we've come across during the season are sure to be answered during each shows season finale, and I'm sure it is no surprise to know that most finales will leave us with a cliffhanger, and have us counting down the days to next seasons' premieres. Today we take a look at finale listings from tvtome.com's episode guide for some of the years highest rated shows, and see just what we can expect from some of out favorite TV shows, not to mention what questions we hope get answered.
Click to continue reading The Final Cut: Upcoming Season Finales Sure to Leave Us Wanting More

Posted by Jesse Easley Categories: Features, Mods / Hacks, PC / Laptop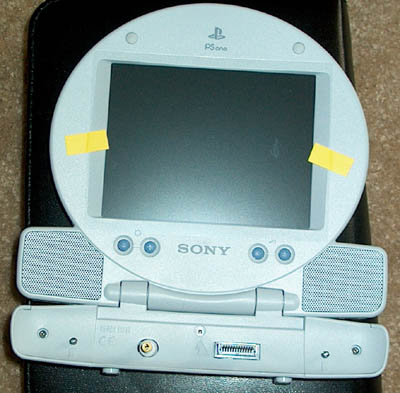 I've been wanting to do something neat to my computer for a long time. I thought of etching something into the side window, thought of adding water cooling, I thought of doing a bunch of things. Well, in my search ventures online to find something neat to do I found a really cool mod to do with your PC using a PSone LCD Screen. Jump on down to see how it went.
Click to continue reading HOW TO: Hack A PSOne LCD Into Your Computer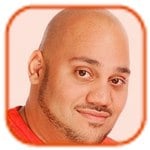 Posted by Andru Edwards Categories: Features, Mods / Hacks, PC / Laptop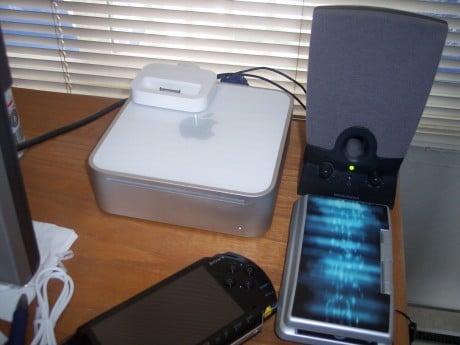 Recently I picked up a PowerBook, and while I expected it to be "okay", I did not expect to fall in love with OS X the way that I have. I am completely smitten. So much so that I had to pick up a Mac mini so that I would have a desktop Mac solution (and because it just calls your name when shopping at the Apple Store). The 80 GB version struck my fancy, but soon I realized that I am not one that enjoys playing mouse cursor beach ball all that much. The mini had half a gig of RAM in it, but the 4200-RPM drive was just holding me back. It was time to upgrade to a 5400 RPM 100 GB drive. Rather than taking it in to a service center where they would overcharge me, I did it on my own. If you want to upgrade your Mac mini's hard drive, read on for our tutorial which takes a look at backing up your data, replacing your hard drive, and restoring your data.
Click to continue reading HOW TO: Back Up And Upgrade The Mac mini Hard Drive
Posted by Edwin Soto Categories: Features, Internet, Product Reviews
A while back we gave away three box.net storage accounts to our readers. Heck, we even used box.net to host our NYC PSP launch photo album. The reason we gave three away two months ago was because we thought this seemed like a pretty neat service, so we took it for a more in depth look ourselves to tell you more about it. We provide a look at box.net after the jump.
Click to continue reading Box.net Review

Posted by Oscar M. Cantu Categories: Features, Product Reviews, Software

In today's world, communication is of great importance. That is why instant messaging has become so popular in the business sector as much as in the personal web experience. However, sometimes the standard features that come in two of the biggest names for instant communication is not enough. Versoworks seeks to customize your instant messaging experience with its latest offering – Messenger:Mate. The software comes in two flavors: Messenger:Mate for MSN messenger and Messenger:Mate for AIM. I took a look at the AIM version of Messenger:Mate and took it for a spin.
Click to continue reading Versoworks Messenger:Mate Review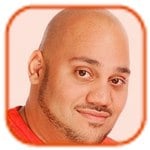 Posted by Andru Edwards Categories: Features, Podcasts, Video Games
You guys asked for it, and we are happy to deliver. This is our first Podcast here on Gear Live, so feel free to drop us any requests, thoughts, or even complaints. In our initial show, we give our pre-E3 thoughts on Microsoft, Sony, and Nintendo. If you are into gaming, pull yourself away from OurColony.net and take a listen.
Voices: Andru Edwards, Oscar Cantu, Jesse Easley
Length: 47:41, 21.8 MB
You can listen to, or download, the audio in MP3 format here. You can also subscribe to our Podcast feed by adding this URL to your Podcast client.
Listen | Gear Live Podcast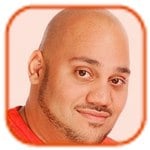 Posted by Andru Edwards Categories: Features, Handhelds, Video Games, Wireless / WiFi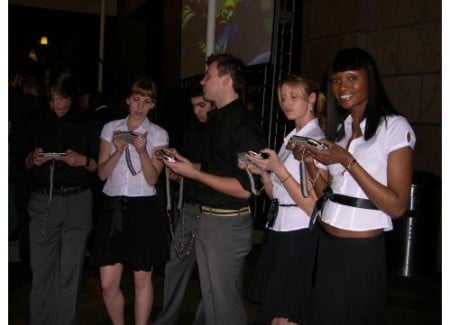 The PSP is one heck of a little game system that promises almost Star Trek-like wireless multi-player gaming. You can have a Wireless LAN gaming session with friends without having to carry a desktop PC, string Ethernet all over some dank basement, or worry about some loser running an aim-bot. But alas one of the problems of many PSP gamers is that not that many of one's friends have invested their two hundred and fifty bucks for a PSP of their very own. How cool would it be to throw your own public PSP wireless LAN party?
Continue reading "How To: Throw A PSP WiFi LAN Party"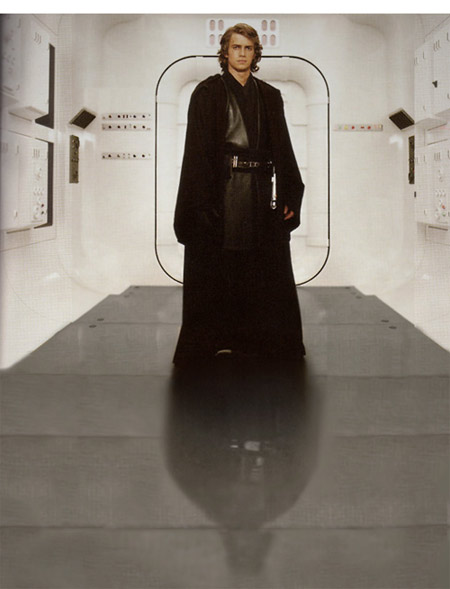 In this week's edition of "The Final Cut", Devin takes a look at some of the upcoming films hitting theaters in the next few weeks. Last week she gave us a look at the background of The Hitchhiker's Guide to the Galaxy. The summer movie season it at the helm, y'all:
The month of May is here, and with it comes the beginning of the summer movie season. We've got many great films to look forward to this summer, and May is no exception, giving us something to look forward to each Friday. From Mindhunters, a movie that finished filming in May 2002 and has had many release dates in the past years(I actually first saw the trailer to this when I saw Bad Santa at the theater), to the highly anticipated Star Wars Episode III - Revenge of the Sith on May 19th, May certainly has more then enough to draw anyone to the theater. Here is a run down of what first two Fridays of what May has to offer:
Click to continue reading The Final Cut: The Beginning of the Summer Movie Season Has Much to Offer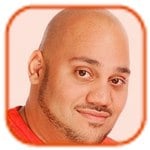 Posted by Andru Edwards Categories: Features, Music, Product Reviews

This time in Playlist we have a release from the kings of industrial music, Nine Inch Nails. Also we have a release from British rockers with a nautical name, British Sea Power release their sophomore effort. So read on if industrial music or nautical rock tickles your fancy.
Click to continue reading Gear Live Playlist: Nine Inch Nails With Teeth, British Sea Power Open Season Reviews
© Gear Live Inc. – User-posted content, unless source is quoted, is licensed under a Creative Commons Public Domain License. Gear Live graphics, logos, designs, page headers, button icons, videos, articles, blogs, forums, scripts and other service names are the trademarks of Gear Live Inc.