Find Our Latest Video Reviews on YouTube!
If you want to stay on top of all of our video reviews of the latest tech, be sure to check out and subscribe to the Gear Live YouTube channel, hosted by Andru Edwards! It's free!

Posted by Kristin Wenzel Categories: Announcements, Features,

Hello from Boston, MA! Even though MacWorld Expo doesn't start until tomorrow, I've already begun writing — and after a day like yesterday, who wouldn't?! Enjoy the many adventures it took to get to Boston, because I'm sure it's a lot more funny if you're not the one who has to be there.
As it Happened: 09 July 2005 : 8:30am
I was almost late to my flight. a) Erik, my roommate, was going to drive me at 6:15am for a 8:30am flight since a co-worker was coming in early to cover his shift. b) The co-worker didn't show up until nearly 7am, at which point I realized that I had I lost my tickets and itinerary, and my hotel reservations. I found them in my fuzzy slipper under the bed.
When I did get there, I was psyched to volunteer for a later flight (woo! free tickets! ...or so i thought). If only it were that easy. The ones who got there and volunteered first were the lucky ones.
They'd already taken all the volunteers they wanted. Which left me disaffected…. but then….
That's when i saw that it was some sort of child-ferrying extravaganza - there are literally more children than adults on this flight. Jesus.
The FAA requires that all placards and signs be intact and apparently my school bus of the Sky has a rip on one of the wing labels. We're sitting on the runway while someone goes and gets a spare.
I forgot to charge my PowerBook. Dammit. I only 1/3 of a charge on it.
WTF is taking so long about putting on this damn sticker? Is our wing falling off? Christ, just peel and stick, people!
The pilot ACTUALLY JUST SAID "Now that we have a shiny new sticker on the wing, so we're definitely good to go."
During the time between "good to go" and actually beginning the taxi, I was able to listen to the following songs on my iPod: Feel Good Inc - Gorillaz The Orthodox Pleasure - Information Society Megalomaniac - KMFDM (I should note here that "Megalomaniac" is a 7.5 minute long song) Smells Like Teen Spirit - Nirvana Strength - Information Society
Between starting the taxi and becoming airborne, I additionally enjoyed: Shake The Disease - Depeche Mode (another 7-8min song) Private Life - Oingo Boingo Tainted Love - Marilyn Manson (it's another cover from my boy, Manson…😉 Move Your Body - Eiffel 65
The flight thereafter was somewhat uneventful, the high points were drinking a sprite, reading about AlaskaAir's new in-flight media units you can rent (total article about these coming), and taking a picture of Mt Rainier at 10,000' into our ascent to cruising altitude.
I finished an entire crossword puzzle in the Alaska Inflight Magazine (hard questions, too!) in less than two hours.
I will never again travel without an iPod. Ever. I don't know how I lived without one of these! Dammmmmn!
I wrote all this on the back of my travel itinerary prior to putting it in my PowerBook, because I'm a retard and didn't bring any paper. DUR.
I'm almost out of batteries (although 2 hours on 1/3 of a charge is DAMN IMPRESSIVE), so I'm going to listen to Information Society and read "Red Mars" by Kim Stanley Robinson, which Ian kindly lent me for the trip.
In Flight Funnies: 09 July 2005 11am
I totally listened to "Narcotic Influence" by Empirion (off the "Hackers" soundtrack) during the pre-flight safety presentation (and then got witty and changed it to Duran Duran's "Safety Dance"😉. Definitely made it more amusing.
I spent the first hour of the flight wearing my iPod headphones in the wrong ears (right on left, left on right) all the while wondering why I couldn't hear it very well and why my headphones were suddenly making my ears uncomfy.
The pilot seems to fancy himself a comedian, since he's had some brilliant one-liners over the PA, such as "We've reached our laid back cruisin' altitude of 35,000'." "We've just passed over Spokane on our way out of WA… but it's more like we left it in the dust" and, I swear to god, "Now that we've breezed over Idaho, we can begin our MAGICAL JOURNEY across the FASCINATING mid-western United States!"
Over and out!
Posted by Edwin Soto Categories: Features, Misc. Tech, PC / Laptop,

If you have ever been on our forums you know who NewEgg.com is. If however you are a Newegg newbie, the company provides computer parts and accessories at fantastic prices. I know there have been many positive experiences with Newegg so I give you some insight into what happens when the egg isn't all its cracked up to be - a Newegg nightmare if you will. Check out my impressions after the jump.
Click to continue reading My NewEgg Nightmare: An Editorial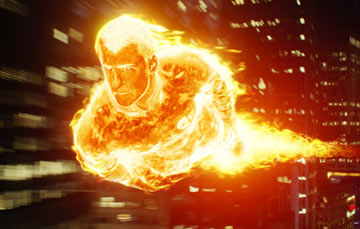 This week, The Final Cut takes a closer look at a remake of a Japanese horror film and a long awaited film starring 4 of our favorite comic book characters. Out in limited release this Friday are: Chronicles starring John Leguizamo; Julie Johnson starring Courtney Love and Mischa Barton; The Beautiful Country with Tim Roth, Damien Nguyen and Ling Bai; and Murderball, a Sundance pick directed by Henry Alex Rubin and Dana Adam Shapiro. As always, please feel free to post your comments on any of this weekends' new releases.
Click to continue reading The Final Cut: Dark Water Looks Dim, Fantastic Four Full Of Action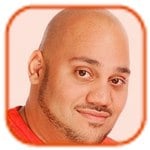 Posted by Andru Edwards Categories: Features, Internet, Podcasts,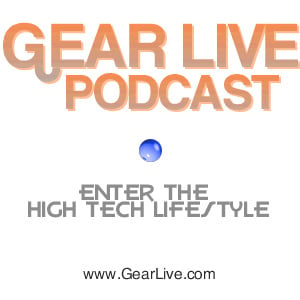 Get ready for a new way to present your work. Peer-to-peer publishing with BitTorrent means file size and cost are not issues anymore, so you can offer fullscreen video with no bandwidth costs. That is the midset behind the Participatory Culture project. We sat with Tiffiniy Cheng of Participatory Culture to discuss bringing the media back into the hands of the people, publishing video on the Internet, and President Bush's pirated music. Click here to download the MP3, or you can just subscribe to the Gear Live Podcast feed. Conversely, you can now subscribe to us directly from iTunes - be sure you have version 4.9.
Voices: Andru Edwards, Tiffiniy Cheng - Participatory Culture
Length: 40:28, 23.2 MB
Vote for us on Podcast Alley
My Odeo Channel
Listen | Participatory Culture Interview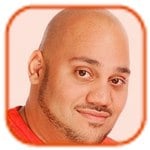 Posted by Andru Edwards Categories: Accessories, Features, PC / Laptop, Product Reviews,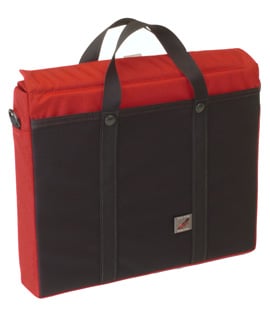 Tom Bihn constructs some very unique and functional bags. We recently got the opportunity to try out a couple of them, and the results are in. The first bag we are going to talk about it the Brain Cell laptop bag. If you have a notebook, it is essential that you have a way to carry it while keeping it protected. How does the Brain Cell meet the challenge? Find out after the jump.
Click to continue reading Tom Bihn Brain Cell Review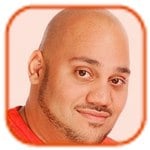 Posted by Andru Edwards Categories: Features, Internet,

So, a few weeks ago I made a post where I discussed the Netzero HiSpeed 3G commercial that I saw while watching TV. I called out NetZero for the way they were promoting the service, saying that you won't believe it isn't broadband. I then searched their site for the Terms of Service, and posted them to Gear Live. I pointed out how it basically sped up text transfer and images. Basically, none of the things that people get broadband for in the first place - multimedia streaming, downloads, VOIP, etc. - had any different on NetZero 3G. I also stated that the 3G term was misleading, as many understand it to be a truly broadband way of transferring data. Well, Peter Delgrosso took offense to the post. He works with NetZero, and pointed out his stance on the situation. I responded, offering to review the service and give an honest opinion - he never wrote back. Below you can read our email exchange:
Hi Andru,

I would just like to clarify two points in yesterday's NetZero HiSpeed 3G review you wrote. #1, NetZero's claims as the fastest dial-up service on the market today have been validated by the leading software testing lab VeriTest. As a result, it does give users a broadband like feel. #2, you mention we're only caching text, which is not accurate, the technology has been developed over the years to utilize caching and compression technologies along with other various proprietary techniques to accelerate
Web pages (HTML markup and JavaScript), graphics including JPEG and GIF images, Text, and email including POP3 and Email on the Web. If you're interested in a trial account so you could try out the service for yourself, please just let me know. I'd be happy to arrange it. Thank you.

Peter Delgrosso
VP, Corporate Communications
United Online, Inc.
My response followed:
Hi there Peter,

I was specifically referring to the terms from the NetZero HiSpeed 3G site. Looking at it, it disqualifies just about everything that people expect from broadband. Most people don't get broadband service so that it speeds up the loading of text. It is for the music, video, and other multimedia aspects, which 3G does not support. Now, even if it isnt just caching and pre-fecthing, it still is only limited to text and images. Are the images downgraded in quality to support the higher speeds?

I would be happy to make corrections and/or let people know exactly what they can expect with the service. Heck, I would even be willing to give it a test if you would like me to. I will give it a fair shot.

Also, what does the 3G stand for? I can see many confusing that with the broadband 3G term.

Andru Edwards
Editor-in-Chief
Gear Live
Since then, I figured out that 3G stands for Third Generation. Anyone use NetZero HiSpeed 3G yet? Any thoughts?
Posted by Rob Stevens Categories: Features, Misc. Tech, Product Reviews,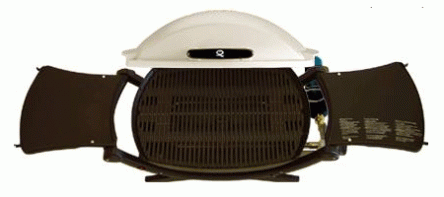 If you're heading out to one of our nation's many parks this holiday weekend, or just staying at home and enjoying the fireworks, odds are, you're probably going to be grilling. If you're searching for that perfect portable grill that can also serve as a great backyard grill, you've come to the right place. Living the high-tech lifestyle isn't always about gadgets and games, sometimes it's about getting back to basics and harnessing the most basic of the elements: fire.
Click to continue reading Weber Q: Portable Gas Grill Review

Posted by Sparky Categories: Accessories, Features, Product Reviews,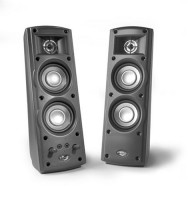 I recently found myself on the market for a pair for my computer at work and thought I would share my experiences. After doing significant amounts of research I decided to settle on the Klipsch ProMedia Ultra 2.0 PC Speaker System as they got positive ratings and seemed to have a good bass response even given their lack of an actual subwoofer. I just received them and am quite impressed so far. They are ideal for people short on desk space who are looking for a great sounding set of speakers with no large subwoofer, or listen to music where excessive bass is not needed. Check out after the jump for my full initial impressions.
Click to continue reading Klipsch ProMedia Ultra 2.0 Review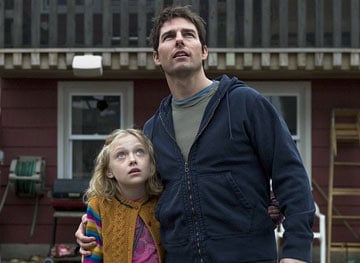 I've never read H.G. Wells 1898 novel "War Of The Worlds", or have even seen anything having to do with the it in any other medium. When I was younger, my dad told me that during a radio presentation of the story many listeners(who I would presume tuned in after the start of the show) thought that they were listening to an actual live newscast, which in turn caused mass hysteria and widespread panic throughout the listening area. This amused me. The thought of a bunch of people getting scared while hearing a work of fiction on the radio was quite funny. Not scary at all. But I had no idea what they were hearing…
Click to continue reading The Final Cut: War Of The Worlds Lives Up To The Hype

Posted by Sparky Categories: Accessories, Features, Product Reviews, Wireless / WiFi,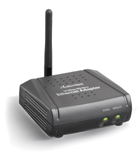 Actiontec provides a third party wireless game adapter at a price less exhorbatant than the first party counterparts. It really functions as an Ethernet to 802.11g bridge, enabling you to get your game system (PS2 or Xbox) or other Ethernet enabled device (TiVo or notebook) online wirelessly. It's a very cool concept, but unfortunately the Actiontec has a few minor implementation issues. Check out the full review after the jump.
Continue reading "Actiontec 54g Wireless Game Adapter Review"
© Gear Live Inc. – User-posted content, unless source is quoted, is licensed under a Creative Commons Public Domain License. Gear Live graphics, logos, designs, page headers, button icons, videos, articles, blogs, forums, scripts and other service names are the trademarks of Gear Live Inc.