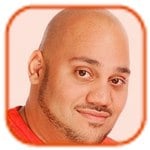 Posted by Andru Edwards Categories: Accessories, Features, PC / Laptop, Product Reviews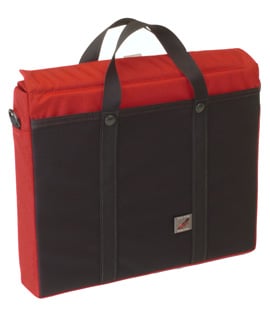 Tom Bihn constructs some very unique and functional bags. We recently got the opportunity to try out a couple of them, and the results are in. The first bag we are going to talk about it the Brain Cell laptop bag. If you have a notebook, it is essential that you have a way to carry it while keeping it protected. How does the Brain Cell meet the challenge? Find out after the jump.
Click to continue reading Tom Bihn Brain Cell Review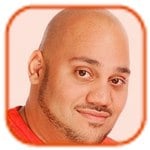 Posted by Andru Edwards Categories: Features, Internet

So, a few weeks ago I made a post where I discussed the Netzero HiSpeed 3G commercial that I saw while watching TV. I called out NetZero for the way they were promoting the service, saying that you won't believe it isn't broadband. I then searched their site for the Terms of Service, and posted them to Gear Live. I pointed out how it basically sped up text transfer and images. Basically, none of the things that people get broadband for in the first place - multimedia streaming, downloads, VOIP, etc. - had any different on NetZero 3G. I also stated that the 3G term was misleading, as many understand it to be a truly broadband way of transferring data. Well, Peter Delgrosso took offense to the post. He works with NetZero, and pointed out his stance on the situation. I responded, offering to review the service and give an honest opinion - he never wrote back. Below you can read our email exchange:
Hi Andru,

I would just like to clarify two points in yesterday's NetZero HiSpeed 3G review you wrote. #1, NetZero's claims as the fastest dial-up service on the market today have been validated by the leading software testing lab VeriTest. As a result, it does give users a broadband like feel. #2, you mention we're only caching text, which is not accurate, the technology has been developed over the years to utilize caching and compression technologies along with other various proprietary techniques to accelerate
Web pages (HTML markup and JavaScript), graphics including JPEG and GIF images, Text, and email including POP3 and Email on the Web. If you're interested in a trial account so you could try out the service for yourself, please just let me know. I'd be happy to arrange it. Thank you.

Peter Delgrosso
VP, Corporate Communications
United Online, Inc.
My response followed:
Hi there Peter,

I was specifically referring to the terms from the NetZero HiSpeed 3G site. Looking at it, it disqualifies just about everything that people expect from broadband. Most people don't get broadband service so that it speeds up the loading of text. It is for the music, video, and other multimedia aspects, which 3G does not support. Now, even if it isnt just caching and pre-fecthing, it still is only limited to text and images. Are the images downgraded in quality to support the higher speeds?

I would be happy to make corrections and/or let people know exactly what they can expect with the service. Heck, I would even be willing to give it a test if you would like me to. I will give it a fair shot.

Also, what does the 3G stand for? I can see many confusing that with the broadband 3G term.

Andru Edwards
Editor-in-Chief
Gear Live
Since then, I figured out that 3G stands for Third Generation. Anyone use NetZero HiSpeed 3G yet? Any thoughts?
Posted by Rob Stevens Categories: Features, Misc. Tech, Product Reviews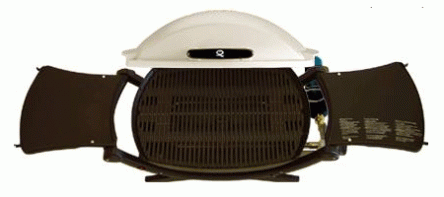 If you're heading out to one of our nation's many parks this holiday weekend, or just staying at home and enjoying the fireworks, odds are, you're probably going to be grilling. If you're searching for that perfect portable grill that can also serve as a great backyard grill, you've come to the right place. Living the high-tech lifestyle isn't always about gadgets and games, sometimes it's about getting back to basics and harnessing the most basic of the elements: fire.
Click to continue reading Weber Q: Portable Gas Grill Review

Posted by Sparky Categories: Accessories, Features, Product Reviews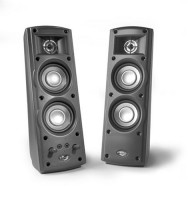 I recently found myself on the market for a pair for my computer at work and thought I would share my experiences. After doing significant amounts of research I decided to settle on the Klipsch ProMedia Ultra 2.0 PC Speaker System as they got positive ratings and seemed to have a good bass response even given their lack of an actual subwoofer. I just received them and am quite impressed so far. They are ideal for people short on desk space who are looking for a great sounding set of speakers with no large subwoofer, or listen to music where excessive bass is not needed. Check out after the jump for my full initial impressions.
Click to continue reading Klipsch ProMedia Ultra 2.0 Review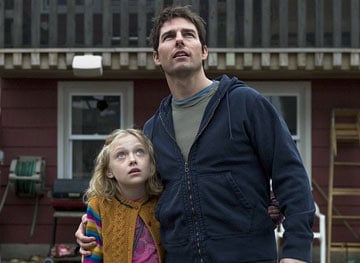 I've never read H.G. Wells 1898 novel "War Of The Worlds", or have even seen anything having to do with the it in any other medium. When I was younger, my dad told me that during a radio presentation of the story many listeners(who I would presume tuned in after the start of the show) thought that they were listening to an actual live newscast, which in turn caused mass hysteria and widespread panic throughout the listening area. This amused me. The thought of a bunch of people getting scared while hearing a work of fiction on the radio was quite funny. Not scary at all. But I had no idea what they were hearing…
Click to continue reading The Final Cut: War Of The Worlds Lives Up To The Hype

Posted by Sparky Categories: Accessories, Features, Product Reviews, Wireless / WiFi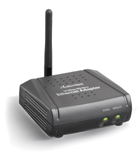 Actiontec provides a third party wireless game adapter at a price less exhorbatant than the first party counterparts. It really functions as an Ethernet to 802.11g bridge, enabling you to get your game system (PS2 or Xbox) or other Ethernet enabled device (TiVo or notebook) online wirelessly. It's a very cool concept, but unfortunately the Actiontec has a few minor implementation issues. Check out the full review after the jump.
Continue reading "Actiontec 54g Wireless Game Adapter Review"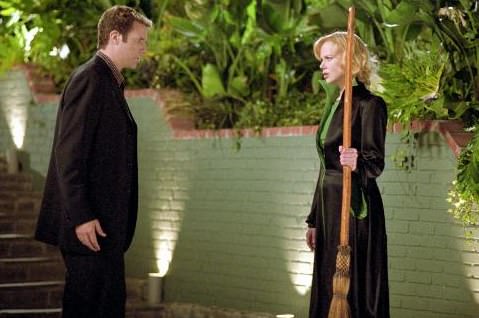 This week, The Final Cut takes a look at a zombie-lovers' dream come true, and a movie based on a 1960's sitcom classic. Other films out this week include Herbie: Fully Loaded starring Lindsay Lohan; and Rize, a film about "krumping" (a form of dancing, just in case you didn't know) directed by David LaChapelle. Check out our thoughts after the jump.
Click to continue reading The Final Cut: A Closer Look At Romero's Land Of The Dead, Bewitched
Posted by Rob Stevens Categories: Accessories, Cell Phones, Features, Video Games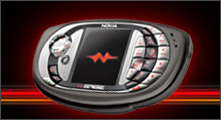 Despite being pilloried in both the press and gaming communities, the Nokia N-Gage QD is a great (and most importantly, cheap) smartphone. At E3, Nokia unveiled some accessories that look to improve the platform, including the problem of having a smartphone platform where the expandable storage and game cards use the same slot. These new add-ons are all due in the second half of the year.
Unfortunately, each accessory has some strange drawback or flaw, and perhaps shows that the N-Gage just isn't fully up to the task of being what Nokia envisions the platform as. Let's take a look at what they've come up with.
Click to continue reading New N-Gage QD Accessories En Route

Posted by Sparky Categories: Accessories, Features, Portable Audio / Video, Product Reviews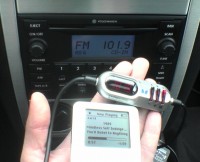 I recently bought another iPod to replace my Zen Micro and had to find a way to get the music to play through my car stereo. In my previous car I had a line in installed into the jack, but with my new Volkswagen, there is no easy way to do that without buying an expensive adapter. After doing a fair bit of research I decided to get the Monster iCarPlay iPod wireless transmitter and after a couple of days with it I'm pretty impressed. Check out our full review after the jump!
Click to continue reading Monster iCarPlay Wireless FM Transmitter Review

Posted by Sparky Categories: Accessories, Features, Product Reviews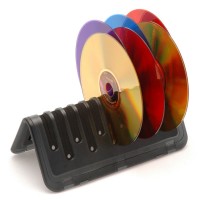 One of the greatest innovations to come to the computing market in years just got a bit better! A little over a year ago DiscHub launched their fantastic disc management system. DiscHub just launched the second version of their product and I have had the pleasure of reviewing the improvements. Check out the full review after the jump.
Click to continue reading DiscHub Version 2.0 Review
© Gear Live Inc. – User-posted content, unless source is quoted, is licensed under a Creative Commons Public Domain License. Gear Live graphics, logos, designs, page headers, button icons, videos, articles, blogs, forums, scripts and other service names are the trademarks of Gear Live Inc.