Find Our Latest Video Reviews on YouTube!
If you want to stay on top of all of our video reviews of the latest tech, be sure to check out and subscribe to the Gear Live YouTube channel, hosted by Andru Edwards! It's free!
Posted by Edwin Soto Categories: Features, Internet, Misc. Tech,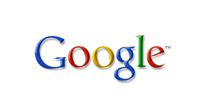 In January of this year, I was pulled over by a traffic officer for "disobeying a steady red", a.k.a. running a red light. I pleaded "Not Guilty" to the charge, and today - nearly six months later – I went to court to find out the fate of my ticket violation. Check out how Google Maps saved me some serious cash - and points on my license!
Click to continue reading How Google Maps Got Me Out Of A Traffic Ticket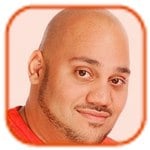 Posted by Andru Edwards Categories: Features, Misc. Tech, Podcasts,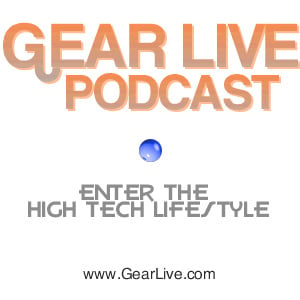 The Gear Live Editors are back to share the hottest stories of the past week on Gear Live. This week we cover:
Click here to download the MP3, or you can just subscribe to the Gear Live Podcast feed. Conversely, you can now subscribe to us directly from iTunes.
Voices: Andru Edwards, Edwin Soto, Sparky, Oscar Cantu
Length: 41:57, 19.3 MB
Don't forget to vote for us on Podcast Alley! Also, be sure to check out the Gear Live Odeo Channel, and subscribe there as well. You can even tag each episode with keywords.
Listen | Gear Live Podcast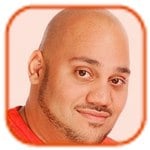 Posted by Andru Edwards Categories: Wearables, Features, Product Reviews,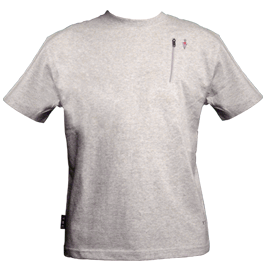 We have generally really liked the products that SCOTTeVEST thinks up and puts out there for geek consumption. It's great to have a simple, easy way to carry all of your gear without having to carry bags or clip-ons. Recently, they released their simplest item yet - The SCOTTeVEST TEC T-Shirt. Instead of having a multitude of hidden pockets like most of the rest of their line, the SeV T-Shirt has just one pocket. It is meant to provide a means to carry around one item while lounging around or being casual. Check out our impressions after the jump.
Click to continue reading SCOTTeVEST TEC T-Shirt Review
Posted by Devin Categories: Features, Home Entertainment,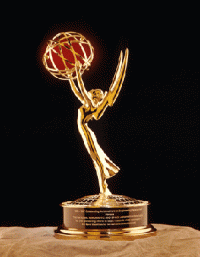 The 2005 Emmy Award Nominations were announced early Thursday morning by the Academy of Television Arts & Sciences from the Leonard H. Goldenson Theatre in Hollywood, California. A total of 434 separate nominations covering 88 categories and areas were announced, with HBO taking an astounding 93 nominations, followed by CBS (59), NBC (54), and ABC (51). Desperate Housewives and Will & Grace topped the list with 15 nominations each, including Outstanding Comedy Series. Take a look at the nominees in the top categories, and a couple other categories that might be of interest.
Click to continue reading The Final Cut: 2005 Emmy Nominations

Posted by Sparky Categories: Features, Peripherals, Product Reviews,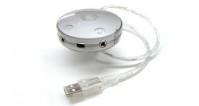 Recently VOIP technologies such as Skype, Vonage and Gizmo have really come to focus in the telecommunications marketplace. With this surge in VOIP traffic of course the question arises of how to get your voice into a computer in the clearest possible way. Companies like Vonage solve this problem by giving you a router which enables you to use a standard telephone with your VOIP service. Technologies like Skype and Gizmo get a bit more tricky. Most laptop computers come with built in speakers and a microphone, and most desktops feature the ability to plug in a microphone and speakers as well, but with that solution echo's and poor sound quality can be a significant problem. Luckily headsets featuring high quality headphones and a boom mic such as the Sennheiser PC 150 enable you to get high quality audio for use in VOIP, Podcast creation, gaming, and other voice activated applications.
Unfortunately, upon purchasing my headset I discovered that my powerbook had only a line in,and lacked a microphone input - something a fair number of laptops suffer from. Enter the Griffin iMic USB sound card. The iMic is a great little accessory that enables you to use additional headsets and a variety of microphones or add an extra line in to your Mac or PC. Click through the jump for a full review.
Click to continue reading Griffin iMic Review
Posted by Edwin Soto Categories: Features, Misc. Tech, Podcasts,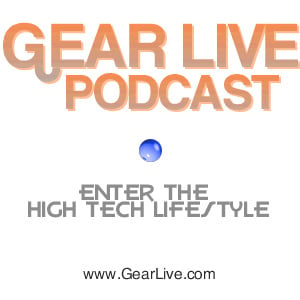 Today, we invite you back to some of our staff babblings about:
Click here to download the MP3, or you can just subscribe to the Gear Live Podcast feed. Conversely, you can now subscribe to us directly from iTunes.
Voices: Andru Edwards, Edwin Soto, Sparky, Oscar Cantu.
Length: 58:39, 12.4 MB
Don't forget to vote for us on Podcast Alley! Also, be sure to check out the Gear Live Odeo Channel, and subscribe there are well. You can even tag each episode with keywords.
Listen | Gear Live Podcast

Posted by Kristin Wenzel Categories: Accessories, Features, Misc. Tech,
Oh yes, there's swag. I scored a bunch of pens (my favorite is my shiny brushed aluminum M Audio pen!) and saw a ton of awesome stuff. I might even check out of the convention early and go back to the hotel to do my writeup, after nabbing a bunch of business cards to remind me of what's new and cool. But first, a quick list of what's hot:
Mac-cessories for Girls
Ladies, ever get tired of having to ditch your girly handbag or swanky purse because there wasn't somewhere for your iPod or laptop? Well, fear not. There's a slew of products out that not only feature pod-storage, but pod windows! That's right, you can show off your iPod, or just get quick access to it, without digging through your bag. And Toscano has a whole line of feminine laptop cases that won't cramp your style or look like a backpack or briefcase, while still allowing you to tote around your PowerBook or iBook.
Funny Shirts
Best shirt design of the day goes to the "Mac to the Future!" shirt - yes, it looks like the "Back to the Future" logo. Hilarious. I think I'm going to get one for my boyfriend, the biggest Mac geek on the planet.
Custom iPod, PowerBook, and Macintosh decor
Need your iPod engraved? How about a custom etching on the case of your PowerBook? I found a place that will do it for you, and does a damn good job of it too. These designs are totally sweet and they do custom work. More when I get back to the hotel and do my big writeup, but if you want a custom look for your Mac, Etch a Mac does great work.
iPod Everything
So. Many. iPod Accessories.
Whoa.
Over and out!

Posted by Kristin Wenzel Categories: Announcements, Features, PC / Laptop,
iBooks. TiBooks. Powerbooks. I've never seen so many portable Apple Computers in one place. I'm sitting outside the exhibition hall waiting for the Expo to start and everyone here is absorbed in their personal slice of Mac Heaven. Every car parked outside has an Apple logo affixed somewhere, every backpack has an iPod cord trailing to headphones. I've seen more iPod Shuffles than I can count. The last time I experienced anything of the sort was the OS X 10.4 Tiger release! People are lined up to get inside, waiting for what mysterious goodies await inside.
A random passerby summed it up best:
"Dude, it's like… look. A line of PowerBooks!"
And here's the kicker - I took the subway from my hotel to the convention center… and even the subway trains are covered with colorful iPod logo advertisements.
Yes, it seems like Boston has become Cupertino for the week — and with this weather (Dashboard says 70 degrees and climbing) it'd be an easy mistake to make. More when I get inside. This is crazy. In a good way!

Posted by Oscar M. Cantu Categories: Features, Movies,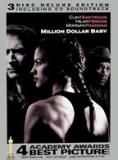 This week's release list is topped by Clint Eastwood's latest masterpiece of film-making – Million Dollar Baby. This great film is full of drama, emotion and great acting. If this type of movie is right up your alley then go ahead and add this one to your collection, if not, then there's plenty of TV on DVD available for your viewing and purchasing pleasure. From TV classics to today's hit animated series there's something for everyone's taste on this week's line up.
Million Dollar Baby ~ Clint Eastwood
Cry Baby Director's Cut ~ Johnny Depp
A Very Long Engagement ~ Audrey Tautou
The Nanny - The Complete First Season ~ Fran Drescher
Tales from the Crypt - The First Season ~ John Herzfeld
Unfaithfully Yours (Criterion Collection) ~ Rex Harrison
The Best of He-Man and the Masters of the Universe ~ Marsh Lamore
Night Moves ~ Gene Hackman
Sealab 2021 - Season 3 ~ Harry Goz
Titus Season 1 & 2 ~ Christopher Titus
Hercules The Legendary Journeys - Season 6 ~ Kevin Sorbo
Love at First Bite ~ George Hamilton
Teen Witch ~ Dorian Walker
The Best of the Original Mickey Mouse Club ~ R.G. Springsteen
Max Dugan Returns ~ Jason Robards
Bill & Ted's Most Excellent Collection ~ Keanu Reeves
The Chronicles of Narnia ~ C.S. Lewis
Le Notti Bianche - Criterion Collection ~ Maria Schell

Posted by Kristin Wenzel Categories: Announcements, Features,

Hello from Boston, MA! Even though MacWorld Expo doesn't start until tomorrow, I've already begun writing — and after a day like yesterday, who wouldn't?! Enjoy the many adventures it took to get to Boston, because I'm sure it's a lot more funny if you're not the one who has to be there.
As it Happened: 09 July 2005 : 8:30am
I was almost late to my flight. a) Erik, my roommate, was going to drive me at 6:15am for a 8:30am flight since a co-worker was coming in early to cover his shift. b) The co-worker didn't show up until nearly 7am, at which point I realized that I had I lost my tickets and itinerary, and my hotel reservations. I found them in my fuzzy slipper under the bed.
When I did get there, I was psyched to volunteer for a later flight (woo! free tickets! ...or so i thought). If only it were that easy. The ones who got there and volunteered first were the lucky ones.
They'd already taken all the volunteers they wanted. Which left me disaffected…. but then….
That's when i saw that it was some sort of child-ferrying extravaganza - there are literally more children than adults on this flight. Jesus.
The FAA requires that all placards and signs be intact and apparently my school bus of the Sky has a rip on one of the wing labels. We're sitting on the runway while someone goes and gets a spare.
I forgot to charge my PowerBook. Dammit. I only 1/3 of a charge on it.
WTF is taking so long about putting on this damn sticker? Is our wing falling off? Christ, just peel and stick, people!
The pilot ACTUALLY JUST SAID "Now that we have a shiny new sticker on the wing, so we're definitely good to go."
During the time between "good to go" and actually beginning the taxi, I was able to listen to the following songs on my iPod: Feel Good Inc - Gorillaz The Orthodox Pleasure - Information Society Megalomaniac - KMFDM (I should note here that "Megalomaniac" is a 7.5 minute long song) Smells Like Teen Spirit - Nirvana Strength - Information Society
Between starting the taxi and becoming airborne, I additionally enjoyed: Shake The Disease - Depeche Mode (another 7-8min song) Private Life - Oingo Boingo Tainted Love - Marilyn Manson (it's another cover from my boy, Manson…) Move Your Body - Eiffel 65
The flight thereafter was somewhat uneventful, the high points were drinking a sprite, reading about AlaskaAir's new in-flight media units you can rent (total article about these coming), and taking a picture of Mt Rainier at 10,000' into our ascent to cruising altitude.
I finished an entire crossword puzzle in the Alaska Inflight Magazine (hard questions, too!) in less than two hours.
I will never again travel without an iPod. Ever. I don't know how I lived without one of these! Dammmmmn!
I wrote all this on the back of my travel itinerary prior to putting it in my PowerBook, because I'm a retard and didn't bring any paper. DUR.
I'm almost out of batteries (although 2 hours on 1/3 of a charge is DAMN IMPRESSIVE), so I'm going to listen to Information Society and read "Red Mars" by Kim Stanley Robinson, which Ian kindly lent me for the trip.
In Flight Funnies: 09 July 2005 11am
I totally listened to "Narcotic Influence" by Empirion (off the "Hackers" soundtrack) during the pre-flight safety presentation (and then got witty and changed it to Duran Duran's "Safety Dance"). Definitely made it more amusing.
I spent the first hour of the flight wearing my iPod headphones in the wrong ears (right on left, left on right) all the while wondering why I couldn't hear it very well and why my headphones were suddenly making my ears uncomfy.
The pilot seems to fancy himself a comedian, since he's had some brilliant one-liners over the PA, such as "We've reached our laid back cruisin' altitude of 35,000'." "We've just passed over Spokane on our way out of WA… but it's more like we left it in the dust" and, I swear to god, "Now that we've breezed over Idaho, we can begin our MAGICAL JOURNEY across the FASCINATING mid-western United States!"
Over and out!
© Gear Live Inc. – User-posted content, unless source is quoted, is licensed under a Creative Commons Public Domain License. Gear Live graphics, logos, designs, page headers, button icons, videos, articles, blogs, forums, scripts and other service names are the trademarks of Gear Live Inc.