Find Our Latest Video Reviews on YouTube!
If you want to stay on top of all of our video reviews of the latest tech, be sure to check out and subscribe to the Gear Live YouTube channel, hosted by Andru Edwards! It's free!
Posted by Mac Harris Categories: Features, Internet, Movies, Podcasts,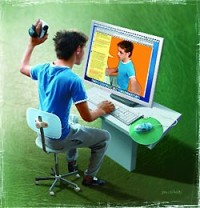 Video Blogging, or Vlogging, is quietly gaining momentum in the weblog community. For those of you not in-the-know, Vlogging is basically taking the idea of podcasts to the next level. A video broadcast (yes, people also call them vodcasts) is placed into an RSS/Atom enclosure and syndicated around the web in the same way a regular blog works.

Apple has suspiciously added a form of video blogging support to its latest iTunes iteration. This is the first corporate endorsement of the fad/trend/media-revolution that I've seen so far. One of the biggest hurdles to the success of Vlogging has been the complexity and difficulty of taking video clips and getting them onto the web quickly. Traditional DV Cams require capturing, editing, encoding, and uploading before a finished video clip is online and ready for distribution. Webcams offer some relief but usually produce low quality video in tiny onscreen windows. The mobile aspect of blogging and photoblogging is another stymie for the video blog . In the U.S. today very few mobile devices offer decent video recording with the ability to upload or publish content to the web.

The issue of bandwidth is also a key to the success of the video blog. Traditional and photo blogs require very little bandwidth, as text and basic images are small in size. Video files are comparatively massive, especially when you consider syndicating these videos all over the web. The bandwidth costs associated with running a videoblog are potentially exponential compared to a text-only we.

Can video blogging displace TV news reporting? Will America be tuning in to bedroom versions of 60 Minutes on their PCs while televisions begin to collect dust? Could Google Video solve Vlogging's bandwidth woes? Comment wars in 3,2,1…

This week, The Final Cut takes a closer look at two of this weekends most anticipated releases, The Skeleton Key with Kate Hudson and Four Brothers with Mark Wahlberg. Also out nationwide this Friday are Deuce Bigalow: European Gigolo with Rob Schneider and Eddie Griffin, and The Great Raid with Benjamin Bratt and James Franco. In limited release, look for Asylum, Pretty Persuasion, and Grizzly Man. As always, if you've seen one of this weekends new releases, feel free to comment with your opinion. See The Final Cut's recommendations after the jump.
Click to continue reading The Final Cut: A Closer Look At Skeleton Key, Four Brothers
Posted by Rob Stevens Categories: Accessories, Features, Home Entertainment, Product Reviews,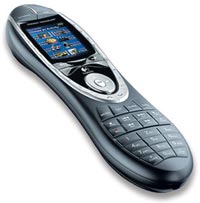 If you're anything like me, your living room is probably cluttered with remotes. OEM remotes, "universal" remotes, and remotes for the air conditioner you left behind when you moved. Men love 'em; there's nothing like the feel of a plastic remote (or five) in your hand to make you feel like you're in control. Women, on the other hand, see the remote as a bone of contention and the more of them there are, the more contentious the bone.
We asked our friends at Logitech if they could solve the problem, and they sent us their top-of-the-line programmable remote: The Harmony 880. Logitech has designed the remote to be used in conjunction with HDTV and PVR devices, and makes the process of doing things like changing the aspect ratio of your HDTV from 16x9 when on a DVD source, to 4x3 Expanded when on a TiVo. Most importantly, they tout the remote as being easy to set up and easy to use. We'll just see about that.
Click to continue reading Logitech Harmony 880 Advanced Universal Remote Review
Posted by Edwin Soto Categories: Features, Mods / Hacks, Podcasts, Portable Audio / Video, Software, Video Games,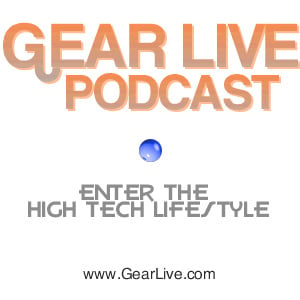 As techies who yearn for the newest, hottest, next big thing, we love to speculate about what's to come. In this week's podcast, we mostly focused on technology that is on the horizon:
XBOX 360 QWERTY Controller
Miyamoto Revolution Controller
iPod video
Pretec 4MB SD
Russian Spammer Killed
Click here to download the MP3, or you can just subscribe to the Gear Live Podcast feed. You can also subscribe to us directly through iTunes as well.
Voices: Edwin Soto, Sparky
Length: 32:52, 30.1 MB
Don't forget to vote for us on Podcast Alley! Also, be sure to check out the Gear Live Odeo Channel, and subscribe there are well. You can even tag each episode with keywords.
Listen | Gear Live Podcast
Posted by Alex Grahmann Categories: Features, Internet, Misc. Tech,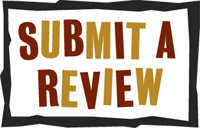 The Wall Street Journal Online has published an interesting article today on the customer review posting practices of several big-name online retailers like NewEgg. The article points toward the growing trend of websites that solicit or otherwise encourage users to submit reviews of their site, products, and business practices for posting. While some tout a very open policy of posting almost any review, the majority have filtering processes to decide which reviews will be made public. The filtering process can be as simple as software that weeds out reviews which include foul language or as complicated as a multi-member staff that read all the reviews. Read on for our thoughts on how these places should handle customer reviews.
Click to continue reading Why Do Shopping Sites Turn Down Negative Consumer Reviews?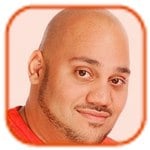 Posted by Andru Edwards Categories: Features, PC / Laptop, Peripherals, Product Reviews,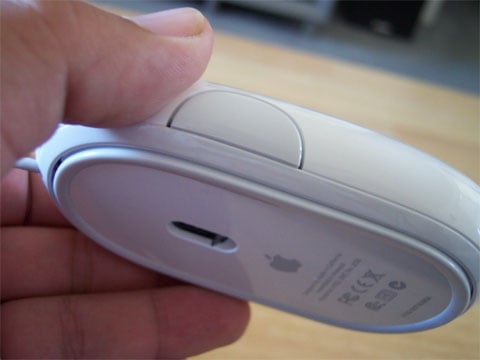 So, Apple announced the availability of their first two-button-esque mouse yesterday. While two button mice have been supported by the Mac OS for years, Apple itself has never released anything but the one button mouse they are notoriously known for. With the release of the Mighty Mouse, Apple has taken a step forward in computing in my opinion. The mouse has some great features, and is highly customizable - but it's not without its shortcomings. We take a detailed look at the mouse that shocked the tech world in our review.
Click to continue reading Apple Mighty Mouse Review

Posted by Sparky Categories: Corporate News, Features, Mods / Hacks, PC / Laptop,
A number of sites have picked up the story that Intel Developer kits from Apple include TCPA/TPM DRM in the Kernel. TCPA/TPM DRM is a technical term for a Trustworthy Computing solution that limits what fair use consumers can use with the media they own. Basically it lets an application control what other applications or pieces of hardware can access it's files. For instance a file created in Quicktime could be signed with a quicktime flag meaning no 3rd party applications or other users could view that file. There has been no word on how Apple is going to implement TCPA/TPM DRM yet, but conceivably they could use it to say that no non-DRM'ed pieces of media could be played on a machine making the assumption that if a file does not include DRM then it must be pirated. TCPA/TPM DRM also features the ability to create a secure encrypted channel between a graphics card and a monitor that supports TCPA - this unfortunately not only would help "prevent" piracy by capturing the live stream from the computer to the monitor (something not really done in practice anyway) but would force you to buy a TCPA compliant monitor.

Of course Windows Vista will have TCPA/TPM DRM built in as well - it's one of Microsoft's big selling points. I'm not sure how they are spinning it as a benefit to consumers as this does nothing but hurt innocent users wishing to exercise fair use of their content - pirates will always find a method to getting around DRM solutions. TCPA is a technology that only hinders consumers, and benefits no-one but the MPAA, RIAA, and other large greedy organizations that don't trust their paying customers. With both Apple and Microsoft playing into the media organizations wishes for TCPA to be widely adopted then the consumer loses choice, freedom, and the ability to exercise fair use of the media they both own and enjoy. Check out a possible solution and more information about TCPA after the jump.
Click to continue reading Why Trustworthy Computing Is A Bad Idea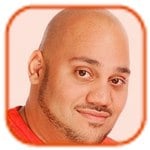 Posted by Andru Edwards Categories: Wearables, Features, Product Reviews,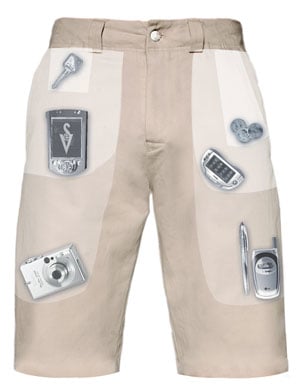 The folks over at SCOTTeVEST have come up with yet another piece of clothing aimed at making the tech life just a little bit easier to live. The TEC Hidden Cargo Shorts are perfect for the summer, but how well do they carry your gadgets? Find out in our review, after the jump.
Click to continue reading SCOTTeVEST Hidden Cargo Shorts Review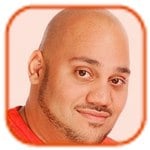 Posted by Andru Edwards Categories: Features, Podcasts,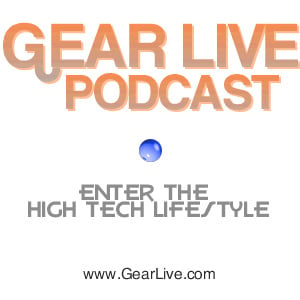 Yeah, last week we were not able to get a Gear Live Podcast - but that is because of the readers, not us! You guys took us down for a few days, causing us to have to migrate the site to stronger servers. I go it solo in this Podcast, giving you an idea of exactly what happened when Gear Live went down.
Click here to download the MP3, or you can just subscribe to the Gear Live Podcast feed. Conversely, you can now subscribe to us directly from iTunes.
Voices: Andru Edwards
Length: 10:17, 9.45 MB
Don't forget to vote for us on Podcast Alley! Also, be sure to check out the Gear Live Odeo Channel, and subscribe there as well. You can even tag each episode with keywords.
Listen | Gear Live Podcast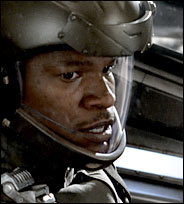 This week, The Final Cut takes a closer look at a romantic comedy about finding a date online, and an action film with "high flying" graphics. Also out this weekend is Sky High, a Disney movie starring Michael Angarano, Kurt Russell, and Kelly Preston; and The Aristocrats, a limited release movie that has one hundred comedians telling the same joke in their own way. As always, if you've seen any of this weeks releases, feel free to post your feelings of love or hate in the comments section.
Click to continue reading The Final Cut: A Closer Look At Stealth, Must Love Dogs
© Gear Live Inc. – User-posted content, unless source is quoted, is licensed under a Creative Commons Public Domain License. Gear Live graphics, logos, designs, page headers, button icons, videos, articles, blogs, forums, scripts and other service names are the trademarks of Gear Live Inc.