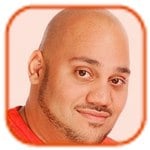 Posted by Andru Edwards Categories: Announcements, Features, Video Games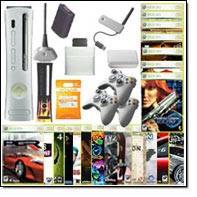 So, back at the beginning of September, we announced that we would be giving away an Xbox 360 Omega Bundle from Gamestop. Being the smart guys that we are, we knew they would sell out, and ordered quickly. We just needed to know where to send the damned thing. After eliminating and disqualifying those who entered more than once, we contacted two legitimate winners. The first two people gave false email addresses, which means they don't get the prize. As they say, the third time is a charm, and Mitch G. walks away with the Omega Bundle due to his giving us valid contact information. Enjoy yourself, Mitch. We haven't even pre-ordered our own.
To all the rest, keep an eye out. We have a giveaway that is going to be even bigger than this one in our 2006 Holiday Gift Guide.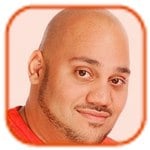 Posted by Andru Edwards Categories: Accessories, Features, Product Reviews, Wireless / WiFi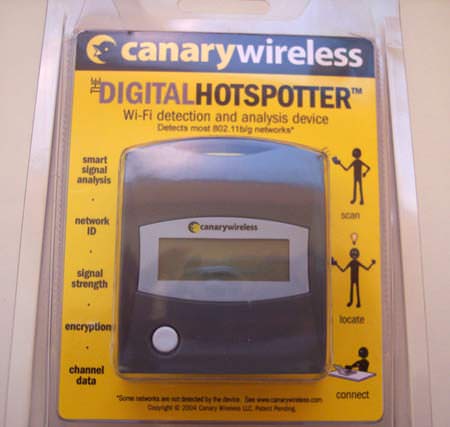 When we received the Canary Wireless Digital Hotspotter, I was unsure of how useful the product would be in this day and age. After all, I have been doing just fine flipping open my PowerBook and checking to see if there was a wireless signal around. Why would we need a device that is dedicated to detecting wi-fi networks that are surrounding you? Well, you have to use it to know. The CanaryWireless Digital Hotspotter is an extremely helpful little device, and we explain why after the jump.
Click to continue reading CanaryWireless Digital Hotspotter Review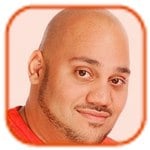 Posted by Andru Edwards Categories: Features, Music, Portable Audio / Video, Product Reviews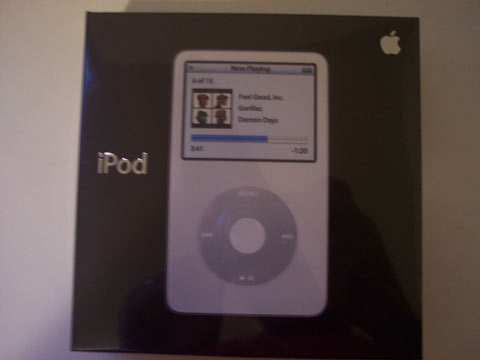 So just about everyone who could afford it picked up the new 5th generation iPod with video support, and it seems that it is a hit. Adding to the myriad of reviews out there, we figured we would do a no-nonsense "quick review" of the device. Not sure what that means? Well, after writing the full review twice and having it turn up as garbled text both times, we have shortened it to hit the keys point to save from further frustration that would result in throwing an iMac through the window.
Click to continue reading The Gear Live iPod video Quick Review
Posted by Mark Harrison Categories: Features, PC / Laptop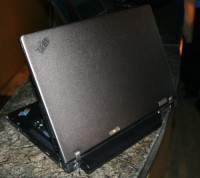 This is very old news, but I figured I would talk about it anyway. I have to admit to a bit of sadness since IBM sold off its PC division to Lenovo. I've owned many computers throughout the years. Although I've been primarily an Apple user, one of the best non-Apple computers I've ever used was an IBM ThinkPad. Though IBM didn't have the same design philosophy Apple has in regards to form and function, IBM made rock solid machines. The same cannot be said for many of it's competitors. Not only that, but IBM made innovative and feature rich laptops.
Click to continue reading A Requiem for the IBM ThinkPad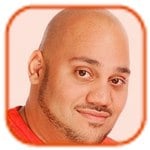 Posted by Andru Edwards Categories: Accessories, Features, Video Games
Over at PlayFeed, we have posted up a ton of images of the new Xbox 360 Controller for Windows, including screen captures of the installation process - that thing they charge you an extra $5 for above the price of the exact same controller without the installation disc. Be sure to hop on over to PlayFeed to check out the images along with very early impressions.

Read More

| PlayFeed
This week, The Final Cut takes a closer look at Doom, starring The Rock; and Stay, with Ewan McGregor. Also showing on the big screen come Friday are Shopgirl, North Country, and Dreamer; and in limited release you can look for Kids In America, Kiss Kiss Bang Bang, After School Special, Uspizin, and Protocols of Zion. Had the opportunity to check out any of this weekends' releases? Tell your fellow Gear Live readers what you thought by leaving your opinion in the comments section. Check out our thoughts on Doom and Stay after the jump…
Click to continue reading The Final Cut: A Closer Look At Doom, Stay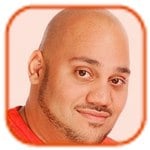 Posted by Andru Edwards Categories: Accessories, Features, Portable Audio / Video, Product Reviews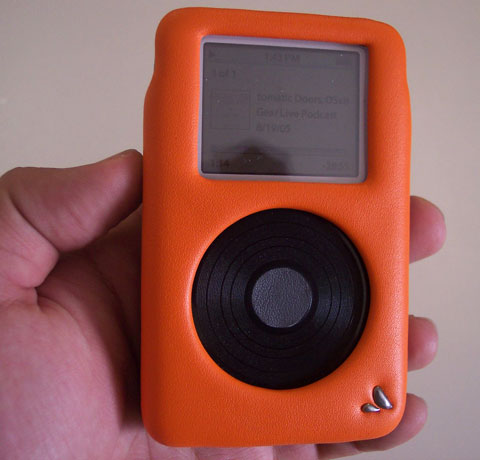 We have finally got our hands on one of those new Vaja iVod DJ cases for the 4th generation iPod, and this one was made using the Vaja Choice service. Vaja has enabled us to dress our iPod to the nines in Gear Live colors as you can see from the image above. We took tons of images, and give our full impressions, after the jump.
Click to continue reading Vaja iVod DJ With Vaja Choice Review
This week, The Final Cut takes a closer look at History of Violence, with Viggo Mortensen; and Serenity, starring Nathan Fillion. Also in theaters nationwide this weekend are The Greatest Game Ever Played and Into The Blue. In limited release you can catch Duma, MirrorMask, Capote and The Prize Winner of Defiance, Ohio. You can catch The Final Cut's recommendations after the jump, and if you catch one of this weekends releases, feel free to leave a comment with your opinion.
Click to continue reading The Final Cut: A Closer Look At Serenity, A History Of Violence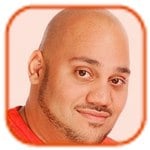 Posted by Andru Edwards Categories: Accessories, Features, Portable Audio / Video, Product Reviews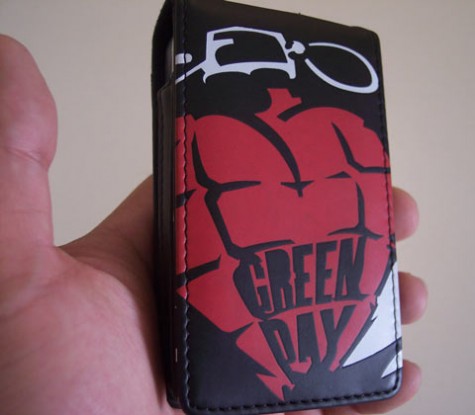 Check out this Green Day iPod case. I know, it is a little strange to carry around a case featuring the name of a band, but if you are a fan, this deserves a closer look. I have been testing the case for a few days, and I am impressed with the protection that it offers the iPod. I squeezed a 60 GB iPod photo into this thing, and immediately I knew that this thing could be dropped from a reasonable height without worry. The iPod pocket is lined with a very soft felt, eliminating the worry of scratching up your device by inserting and removing it from the case. The front flap covers the face of the iPod, and is held in place with a magnet just strong enough to hold the case closed - but not strong enough to get to your data.
Flipping the case open, you will find that the only portion of the iPod that is not protected is the click wheel, giving you full access to the functionality of the unit. On the underside of the flap are the words "American Idiot". Even with a closed case, the top and bottom ports of the iPod are available for your use. The Green Day case also has an integrated belt clip, one of the few that I have seen that isn't too bulky to be comfortable. The case is available at Circuit City, and comes with a $2 off coupon for a music purchase from the store, along with a card for two free music downloads, and a couple of fan club stickers. Check out the rest of the images after the jump.
Click to continue reading Green Day iPod Flip Case from Pacific Design
Posted by Rob Stevens Categories: Cell Phones, Features, Portable Audio / Video, Product Reviews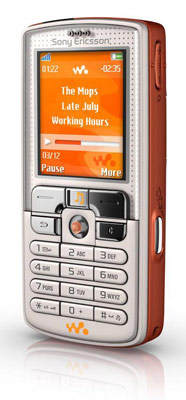 While the Motorola ROKR landed with a dull thud, SonyEricsson has launched the W800 with almost no noise at all. While the this phone doesn't have iTunes (although you can hack it to make it seem like it does), what it does have is far more features and versatility than the ROKR, and a price tag to match. Let's get the hard part out of the way. The W800i is going to cost you $499. No service providers in the US are offering the phone at this point, which means that you're not going to be able to get a subsidy to offset the cost of the phone. What do you get for your five Benjamins? Let's take a look ...
Click to continue reading SonyEricsson W800i Walkman Phone Review
© Gear Live Inc. – User-posted content, unless source is quoted, is licensed under a Creative Commons Public Domain License. Gear Live graphics, logos, designs, page headers, button icons, videos, articles, blogs, forums, scripts and other service names are the trademarks of Gear Live Inc.