Posted by Chris Cardinal Categories: CES, CES 2006, Features, Misc. Tech, Transportation
Dephi introduced their revolutionary drowsiness and distraction detection system as part of their "cocoon of safety" set of auto safety-based integrated technologies. The system automatically locks onto your eyes and monitors them for signs of drowsiness. Long before you actually begin closing your eyes for prolonged periods, your pupil and eye movement activities let them system know that you may be getting drowsy and allows it to prepare to alert. Further, when the system detects that you're distracted for a period longer than that required to say, check your blind spot, or change a lane, it can also issue an alert.
Check out our video interview with one of the Delphi developers as he walks us through the technology, explains its future implementations and lets us see exactly how it works. (And enjoy a psuedo-infrared shot of me, seeing just how flexible the system is.)
With integration into other safety systems, like adaptive cruise control and assisted braking, the eye-tracking won't necessarily just alert the user, but can instead proactively help to prevent or reduce the severity of an accident. As someone who's nearly killed himself a few times on the I-10 to Tucson at 1 am, I can hardly wait.
A few notes about the video demo, after the jump.
Click to continue reading CES 2006 Video: Delphi Eye Tracking Driver Drowsiness and Distraction System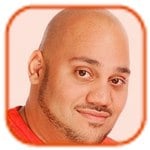 Posted by Andru Edwards Categories: Cell Phones, CES, CES 2006, Features, Portable Audio / Video
We spent some time with John Mulder of Sony Ericsson going over the new Walkman W810i. In this video feature, the Sony Ericsson representative goes in-depth on the phone, giving us the deets on just about all the features of the phone, as well as detailing the improvements and changes over the Walkman W800i. The new model features Bluetooth, IRDA, supports up to 2 GB Memory Stick, 2 megapixel camera, 1.9-inch TFT 262k color screen, and is the fifth Walkman phone. Oh, and it has EDGE and Quadband GSM 850/900/1800/1900 - but we will let John tell you about all that, so check out the video.

Posted by Chris Cardinal Categories: CES, CES 2006, Features, Home Entertainment, Household, Wireless / WiFi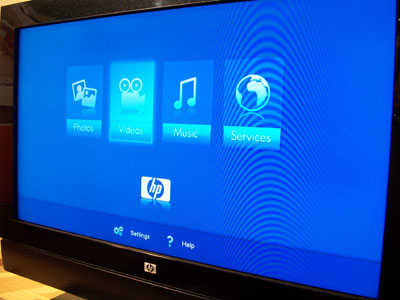 Stopping by HP's rather large booth in South Hall's upstairs, we stumbled upon their SLC3760N 37" LCD HD TV. It's quite a mouthful no matter how you try to say it, but the TV had some stellar features that looked to function brilliantly. The TV is a uPNP device that allows you to hop on your local wireless (802.11a/b/g) or wired (100-base) network and instantly start watching media from your home's PCs. It's able to playback MPEG-1, MPEG-2, DivX, XviD (or, at least, MPEG-4), MP3s, AOL Radio and Rhapsody, and whatever photo formats you can throw at it.
It also features a 176° viewing angle, which looks quite stunning, and a 6,000:1 contrast ratio on a 720p screen. Release date is set tentatively for "early Spring" with a price "to be announced." After trying a bit harder to eek a price out of him, he mentioned that the LCD on its own, minus all the connectivity functions, is (of course) absolutely top of the line, so you can expect to pay what a similar-quality tv might cost. He mentioned that the connectivity stuff adds only about $300 to the cost, which is pretty reasonable for such a flexible device.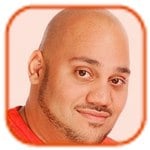 Posted by Andru Edwards Categories: Announcements, CES, CES 2006, Features
Alright peeps, check it. We know that all of those who can't be here want to see as much as they can of the event. That being the case, we just set up a CES 2006 Gallery/Moblog that you can all check out to see what we are seeing. We have just a few things in there now, but we will definitely be updating throughout the rest of the conference with product images, random Vegas musings, and anything else we might want to show (note to self - throw up an image of the "Foldaway Bed of Doom") to y'all.

Read More

| Gear Live Gallery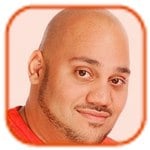 Posted by Andru Edwards Categories: Cell Phones, CES, CES 2006, Features, Portable Audio / Video
The other night we were able to pull a Motorola representative aside to give us the down low on the new ROKR E2 music phone. I guess they were worried that I might snuff the guy, take the ROKR, and run, because another Motorola person had to come along to ensure that no funny business went down. Nonetheless, we were able to get quite a few details about the follow up to the original disappointment. First, the phone runs Linux, which allows for an all new interface. The screen is a nice 320x240 262k color display, and the only limitation to the number of tracks that can be played is the amount of space you have. The phone doesn't run iTunes, so you are free to fill it with all the content you want. Once done listening to those, you can use the built-in FM tuner (with 30 presets) to keep on listening. You can even browse the web using Opera. This is a slick phone. Check the video above for more details about the phone. If you want to download it, look for our new video show that we will be launching after CES.

Read More

| ROKR E2 Product Page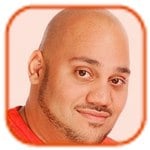 Posted by Andru Edwards Categories: Cell Phones, CES, CES 2006, Features, Handhelds, Wireless / WiFi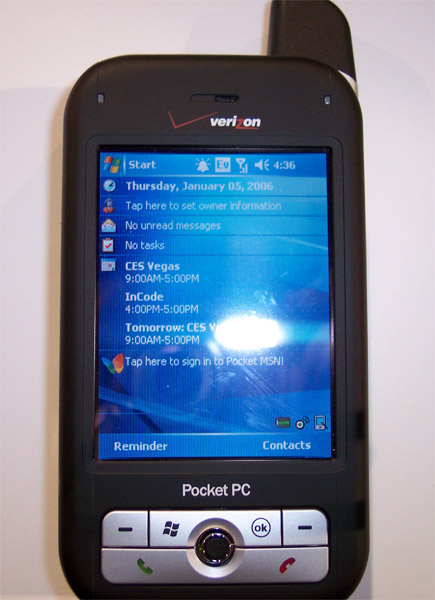 We just got our hands on the new Verizon XV6700 UTStarcom Windows Mobile device. This is the other WM 5.0 device available on Verizon's network, and we are actually quite a bit more impressed with this one than with the Treo 700w, which launched yesterday. This one sports EV-DO, WiFi, Bluetooth, a 2.8-inch 65k color 240x320 display, 1.3 megapixel camera/MPEG-4 camcorder, MiniSD card support, and 64MB internal RAM. It also has a sliding QWERTY keyboard, which when opened, changes the display from portrait to landscape on the fly. The phone is available now to Verizon Wireless Business customers, and will be available to general consumers on January 19th at a price of $299 USD after $100 rebate and a two-year agreement. We have a few more images of the XV6700 after the jump.
Click to continue reading Live At CES 2006: Hands On With Verizon UTStarcom XV6700 Windows Mobile 5 Device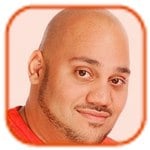 Posted by Andru Edwards Categories: Announcements, CES, CES 2006, Features

As the New Year looms upon us, all we can think about is the gadget nirvana that we will be covering in just a few days. The Consumer Electronics Show is the place to be if you are obsessed with gadgets and electronics. Chris and I will be there in full force, bringing you the best of everything that we see, touch, hear, and quite possibly, taste. Vegas, here we come.
Posted by Mark Harrison Categories: Cell Phones, Features, Product Reviews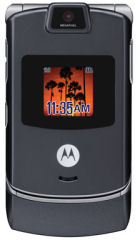 We just recently got our grubby little hands on a V3c for Verizon Wireless. This is the phone many a cell phone user has been waiting for - a Verizon RAZR that offers EV-DO support that also sports uncrippled Bluetooth with OBEX. What more might you ask for in this day and age? Check out our review after the jump for our impressions of the RAZR V3c.
Click to continue reading Gear Live Review: Motorola RAZR V3c

Posted by Chris Cardinal Categories: Features, Household, Misc. Tech, Product Reviews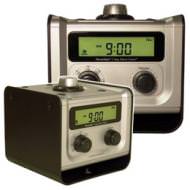 I recently purchased the $34.99 Neverlate 7-day Alarm Clock by American Innovative. After a good month or so spent with the alarm clock, I thought I'd detail my experiences and let you know my results. My review, after the jump.
Click to continue reading Neverlate 7-Day Alarm Clock Review

Posted by Chris Cardinal Categories: Features, Internet
Throughout the year, we link to hundreds of different articles, reviews, rumors, gossip and the occasional porn by way of other blogs. We like to give credit, so you'll generally see another link next to the Read More option on a post, sending you back to whomever tipped us off.
Today, I'd like to bring your attention to my five favorite gadget and tech blogs. You may have heard of a few of them, and a few others may be new to you, but all of them are definitely worth checking out. My picks, after the jump.
Click to continue reading The Top 5 Tech & Gadget Blogs You (Probably) Haven't Heard Of
© Gear Live Inc. – User-posted content, unless source is quoted, is licensed under a Creative Commons Public Domain License. Gear Live graphics, logos, designs, page headers, button icons, videos, articles, blogs, forums, scripts and other service names are the trademarks of Gear Live Inc.