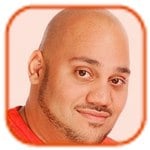 Posted by Andru Edwards Categories: Announcements, Features

We are running a Cooking Planit spice set giveaway over on FoodSqueeze, and now we are starting a second one right here on Gear Live. What better way to tantalize your kitchen gadgets (and taste buds) than to introduce some new flavors? We've teamed up with Cooking Planit to hook you up with 26 of the most popular spices out there to help put a little more kick into your food. You may be wondering, though, what Cooking Planit is and what do they have to do with making food taste better. Well, Cooking Planit is an app that walks you through the step-by-step process in order to cook an amazing meal. It coaches you through the planning, shopping, and even the cooking process itself, in a GPS-like fashion that ensures everything is ready at the same time. It offers a bunch of pre-built menus that you can use to get started right out of the gate, and if you are using an iOS device, you can even use voice control to avoid getting gunk all over your display.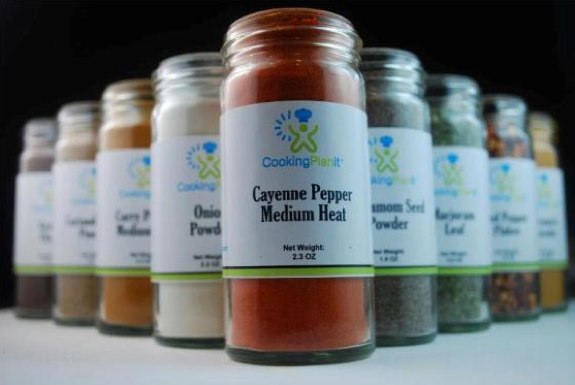 Want a chance to walk away with this set of spices to add a whole new level of deliciousness to your cooking? All you have to do is enter right here to win. We've made it easy to rack up entries, too, offering multiple ways for you to win. Oh, and if you wanna check it out, you can get Cooking Planit on the App Store.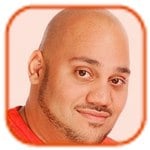 Posted by Andru Edwards Categories: Features, Home Entertainment, Music, Product Reviews, Videos, Wireless / WiFi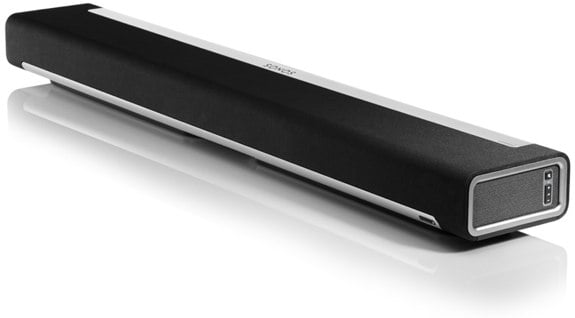 The Sonos Playbar is a product that filled us with excitement when it was announced, and we are back with our Playbar review. With the Playbar, Sonos enters the home theater market with a pretty sound strategy--provide a soundbar that puts out a 3.0 sound signal, and allow it to be paired with the Sonos SUB for those who want 3.1 sound…then, make it even better by allowing two Sonos PLAY:3 speakers to be used as a full on 5.1 surround sound system.
Of course, for the ultimate Sonos 5.1 setup, you'll have to pay an additional $699 for the SUB and $598 for the two PLAY:3 units, an additional $1,397 above the $699 price of the Playbar. So, while we will touch on the 3.1 and 5.1 configurations, we are here to bring you a Sonos Playbar review that focuses on the standalone abilities of the ambitious soundbar. Has it been worth the wait? We explore the answer in our full Playbar review--read on.
Click to continue reading Sonos Playbar review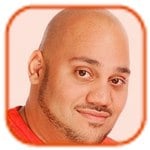 Posted by Andru Edwards Categories: Announcements, Features, Music, Portable Audio / Video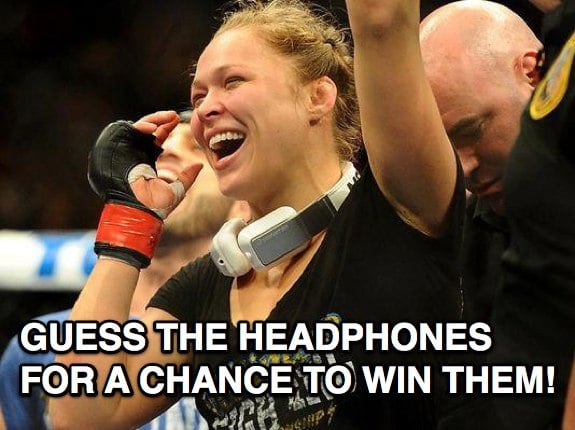 Three nights ago, Ronda Rousey used her signature armbar to become the first UFC Women's Champion--but did you notice her headphones? The Ronda Rousey headphones were mentioned time and again on Twitter and other social media channels, and if you've paid any attention to Gear Live and our CES coverage, you probably can guess what they were. In fact, if you can, you may just walk away with a pair of your own...and we've made it super-easy, as you can tell.
Here's a hint: They're Monster branded, and Rousey's win was truly INSPIRATIONal. We can't make it easier than that.
That's right! All you need to do is let us know the brand and model of the headphones. If you get it right, you are entered to win one of three pairs that we are giving away! Here's how you enter--simply use the widget below to keep track of your entries! We've got a lot of ways for you to enter, but don't check off any that you don't actually perform. If you do, you'll be eliminated. If you choose to tweet, include the headphone brand and name. If you choose to follow us on YouTube, leave a comment there with the same. Or leave a comment right here on this Gear Live post. Or do all of the above. You get multiple entries. On to the widget: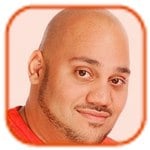 Posted by Andru Edwards Categories: Editorial, Features, Google, PC / Laptop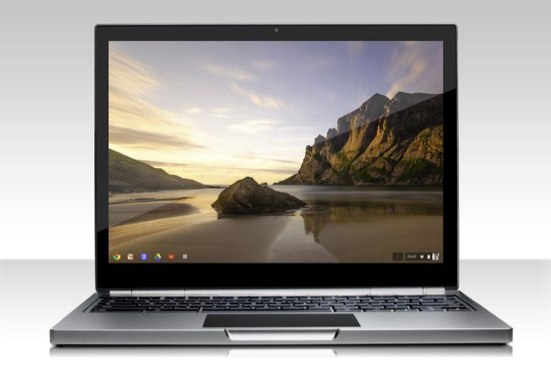 Today Google announced the Chromebook Pixel, an often-leaked touchscreen notebook computer that runs Chrome OS and is optimized for web browsing and cloud storage. The problem is that there is nothing that really sets the Chromebook Pixel apart from just about any other notebook computer to make it a compelling buy. In fact, it looks like a pretty stupid buy.
PRICE
Let's talk about the price of the Pixel for a moment. You can buy a fantastic Windows 8 PC or MacBook Air for the same price, both of which would blow away the Pixel in terms of usability. The Chromebook requires you to be connected to the Internet to be useful in any way, since it relies on cloud-based apps. A Mac or PC allows you to actually install apps on them, which you can launch when you are away from Wi-Fi, and get work done in.
Click to continue reading 3 reasons why you shouldn't buy Google's Chromebook Pixel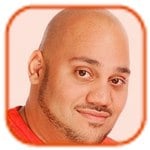 Posted by Andru Edwards Categories: Accessories, Wearables, Features, Product Reviews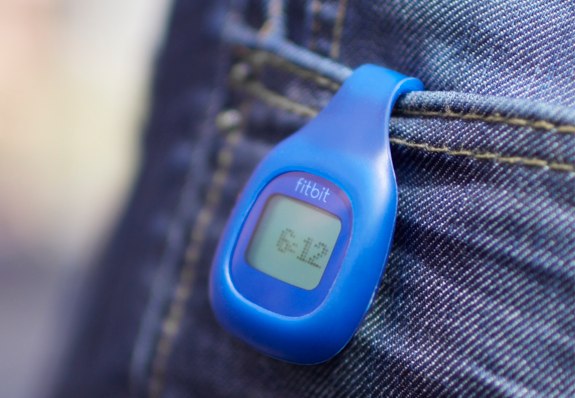 Wearing a device to track your steps is nothing new, but the Fitbit Zip looks to be the budget solution that brings users into the connected fitness data world. The verdict is still out as far as if wearing fitness gadgets will make you more fit, but it's hard to argue that it doesn't at least make you more aware. The Zip is the least expensive way to start tracking and syncing your steps, calories burned, distance, and other stats, linking easily to your smartphone to give you a pretty look at all the data. The question is, does the Fitbit Zip do enough to take attention away from the more feature-rich Fitbit One, Nike FuelBand, and other competing devices? Join us for our full Fitbit Zip review as we find the answer.
Click to continue reading Fitbit Zip review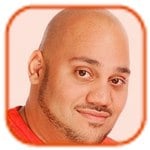 Posted by Andru Edwards Categories: Announcements, Cell Phones, Features, Microsoft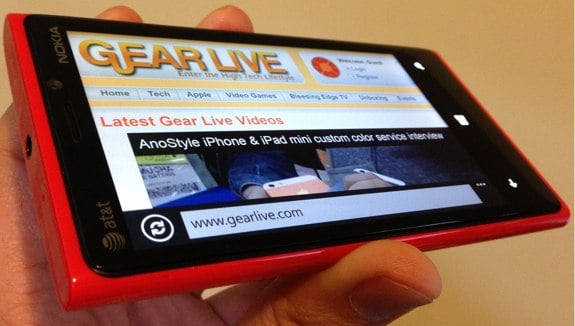 Yes - we're giving away a Nokia Lumia 920 smartphone, running Windows Phone 8 for Valentine's Day! Seriously, February is the month of red, and we've got the perfect smartphone for you to match. The Noka Lumia 920 runs on the AT&T network, and supports LTE.
So, how do you enter to win the Nokia Lumia 920? Simply use the widget below to keep track of your entries! We've got a lot of ways for you to enter, but don't check off any that you don't actually perform. If you do, you'll be eliminated:
By the way, if you wanna pick up a Lumia 920 on your own, AT&T is currently running a buy 1, get 1 special, meaning you walk away with two Lumia 920 devices for the price of one through February 21st.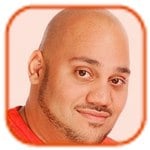 Posted by Andru Edwards Categories: Apple, Cell Phones, Editorial, Features, Handhelds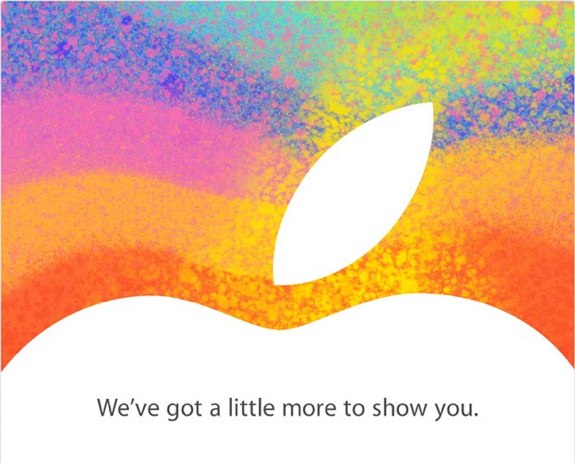 The day after Apple's latest earnings call, I got an email from a reader that asked if the days of Apple leading the world in consumer electronics innovation has come to an end, and if the playing field is leveling out:
Q: What's up with Apple? It seems the stock is down, profits are great, and products are stagnant, only seeing revisions rather than new product categories. Have they gotten too big to be as nimble as they used to be?
Coincidentally, I was browsing Facebook earlier, and I came across a post where a friend was very unimpressed by Apple's announcement of the 128 GB iPad:
Maybe it's the jet lag, but the latest 'New Thing' is a 128GB iPad?

This is it?

Where's Apple innovation?
I dunno, it seems that people expect way more from Apple than any other company. They update their iOS products on a yearly cycle, and they even updated the iPad mid-cycle last time (which people got upset about too, because it was too soon. Wait, what?)
Do people forget that the original iPod was released in 2001, and then the iPhone 6 years later, and then the iPad another three years after that? The iPad isn't even three years old yet, and people are saying Apple has lost something. Big, game-changing products like this take time.
Click to continue reading Ask Andru: Where is Apple's innovation? It takes time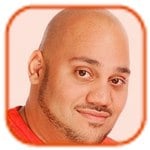 Posted by Andru Edwards Categories: Editorial, Features, PC / Laptop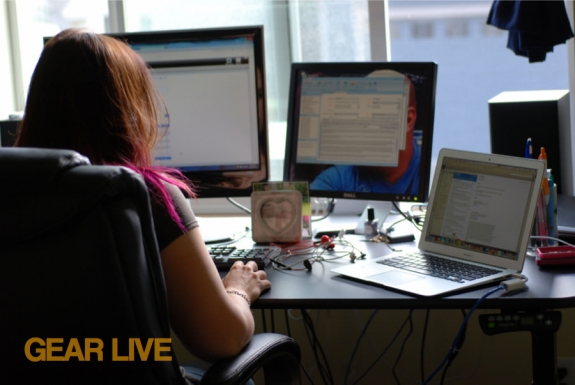 When it comes to using a PC, most users prefer to complete their tasks as quickly and easily as possible. Although most computers are designed to handle multiple tasks, there are still options available for users to allow them to work more efficiently. Here are five easy steps that you can take to add extra productivity when using a PC.
Click to continue reading 5 ways to tweak your PC for extra productivity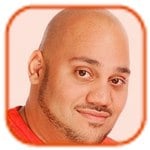 Posted by Andru Edwards Categories: Features, Product Reviews, Transportation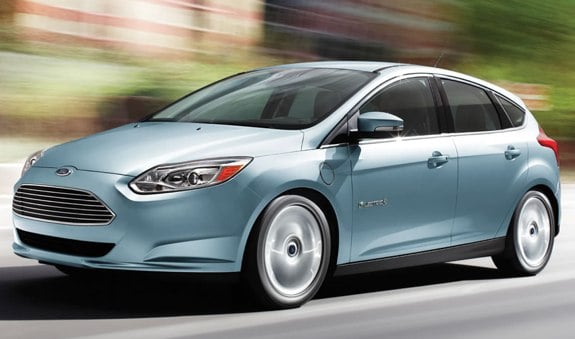 The 2012 Ford Focus Electric is the very first all-electric car released by the company, and is marketed as America's most fuel-efficient five-passenger vehicle, what with it's 110 MPGe city rating (99 MPGe highway) and up to 76 mile range on a single charge. We were able to spend a week with the 2012 Ford Focus Electric, and we're here to report back with our thoughts. Is it a worthy contender in the electric car movement? Read on.
Click to continue reading 2012 Ford Focus Electric review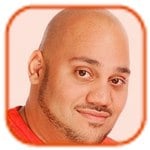 Posted by Andru Edwards Categories: Accessories, CES, CES 2013, Wearables, Features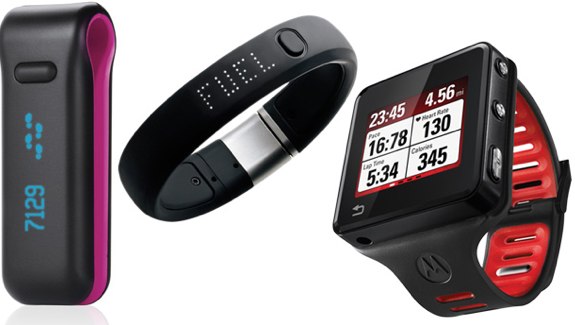 Over the past few years, a new category of gadget has emerged with the aim of quantifying our health. You know the ones--Fitbit. Nike FuelBand. JawBone Up. Withings Wi-Fi Scale (and Smart Activity Tracker!). Fitbit Aria Scale. The list goes on. There are trackers and scales from tons of companies that'll sync your details to their servers, share them with services of your choosing, giving you pretty graphs and hopeful motivation from friends and followers to do the right thing as it pertains to diet and exercise. After all, sitting is killing us. Are all of these gadgets actually moving the needle in terms of our fitness levels? Our friend, Dave Taylor, takes a closer look and chimes in with his toughts after the jump.
Click to continue reading Will fitness gadgets actually make us fit?
© Gear Live Inc. – User-posted content, unless source is quoted, is licensed under a Creative Commons Public Domain License. Gear Live graphics, logos, designs, page headers, button icons, videos, articles, blogs, forums, scripts and other service names are the trademarks of Gear Live Inc.