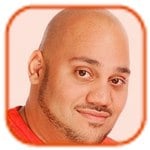 Posted by Andru Edwards Categories: Apple, Features, PC / Laptop, Software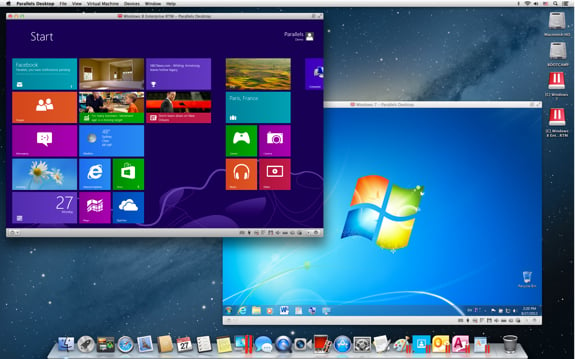 If you've been checking out the Gear Live Twitter and Facebook pages, then you've likely been looking forward to our next giveaway, featuring Parallels Desktop 8 for Mac. Well, the time is now!
Parallels Desktop 8 for Mac brings a bunch of power to the popular virtual machine software, letting you run Windows 8 right on your Mac in a variety of ways. In fact, if you are running Mountain Lion, you get your Windows 8 notifications right in Notification Center. Even if you aren't looking to throw Windows on your Mac, Parallels will let you run multiple instances of OS X and Linux as well. Imagine running Windows 8, Windows 7, OS X Lion, OS X Mountain Lion, and OS X Snow Leopard Server, all at once, all on your Mac. That's the power that Parallels offers.
Parallels Desktop 8 for Mac sells for $80, but we've got a bunch of codes to give away to Gear Live readers that'll let you download it for free! We have multiple ways to enter:
Do that, and you're in! At the end of this week, we will pick five winners randomly from all valid entries. The winner must be over 18 year old. Contest ends at 12:00am on October 19th!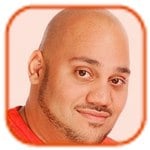 Posted by Andru Edwards Categories: Apple, Cell Phones, Editorial, Features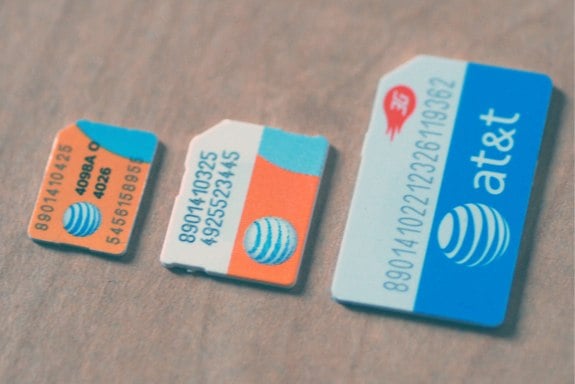 What you see in the image above is the evolution of mobile phone SIM card design over the past four years. The largest in the image, known as the mini-SIM, was used for quite a while as the standard in GSM cell phones. However, as smartphones began to rise in popularity, drop is cost, and brought increased functionality, it was determined that the mini-SIM just wasn't mini enough. It took up too much of the precious real estate that mobile phone manufacturers needed for other things. Thing like a GPS radio, Wi-Fi, larger batteries, dock connectors, graphics chips, and more. And so began the start of the shrinking SIM card.
Click to continue reading The ever-shrinking SIM card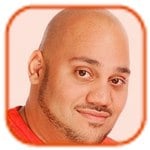 Posted by Andru Edwards Categories: Features, Internet, Videos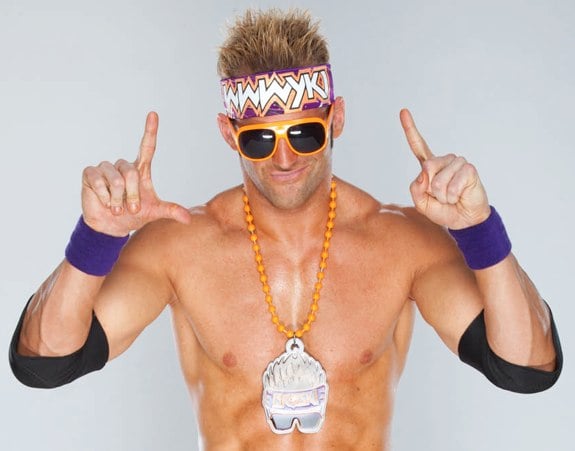 WWE makes it's return to Everett for the first time in a number of years this evening. For those who don't know, you guys are typically in and out when it comes to a city. Aside from Wrestlemania week, do you get to enjoy your time in a given city?
Not at all. We fly in, find a gym, eat, and head to the arena. We do the show, and we leave to do it again. I've definitely seen some cool airports, hotels, arenas, but we don't get to enjoy our time in the various cities.
What would you say would be the best trip you've taken when you've been on the road?
WrestleMania in Orland was amazing. I went to DisneyLand with my family and had a lot of fun. WrestleMania means we get to spend a full week in one location, so we can enjoy it since it's a break from the in and out that we typically experience on the road.
Let's take a step back. I think it's safe to say that the reason we are having this discussion right now is because you took it upon yourself to get noticed in any way that you could, grabbing that brass ring through the use of social media. Wanna tell us about that?
Yeah, definitely! My whole life I wanted to be a WWE Superstar. That's the only thing I ever wanted to be. I got signed in 2006 and got called up to the main roster in 2007…but I wasn't really doing anything, you know? By February 2011, I was kind of fed up. It wasn't my dream to be just "some guy" on the show. I wanted to be one of the top guys. At the time in February 2011, when I started the YouTube show, I didn't have an action figure. I didn't have a promotional 8x10. I wasn't on TV. I was like a joke. I had no merchandise…nothing.
Click to continue reading How Zack Ryder used social media to catapult to WWE Superstardom [Interview]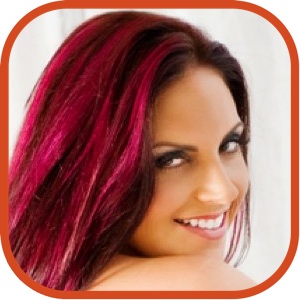 Posted by Taylor Peterson Categories: Design, Features, Household, Misc. Tech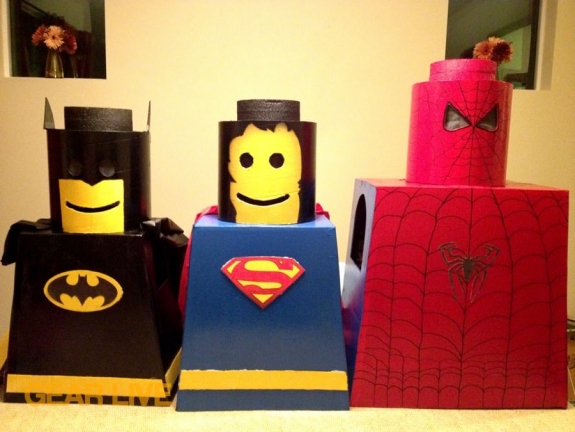 It's October, and that means that there are many people looking for a great Halloween costume. Rather than buying a cheap costume-in-a-bag, why not get creative and build something awesome? That's what we did when we became LEGO Superheroes last year, and we ended up getting non-stop compliments when it was time for tick-or-treating. Wanna know how we did it? Read on!
Click to continue reading How to make your own LEGO Superhero Halloween costume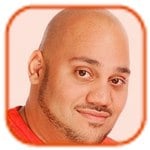 Posted by Andru Edwards Categories: Design, Features, Misc. Tech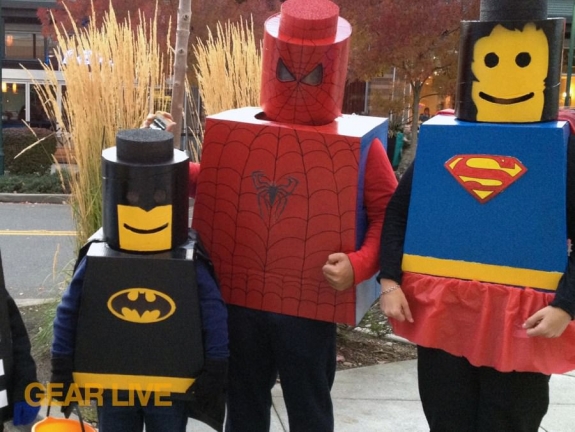 Last year, my family took the time to build our own Halloween costumes from scratch. We chose LEGO Superheroes, and It was a daunting task. We put in the time, though, and in the end, we had some amazing costumes when it was time to party. We're working on our full tutorial of how you can build your own LEGO Superhero costume like ours, and you don't even have to be Batman, Spider-Man, or Supergirl--this works for any character you can think of! While we put the finishing touches on that one, why not check out our LEGO Superhero Halloween costume gallery, where we captures each step of the process?
Has anyone else tried anything like this? Hit us in the comments!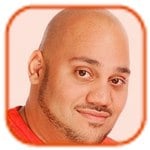 Posted by Andru Edwards Categories: Features, Music, PC / Laptop, Software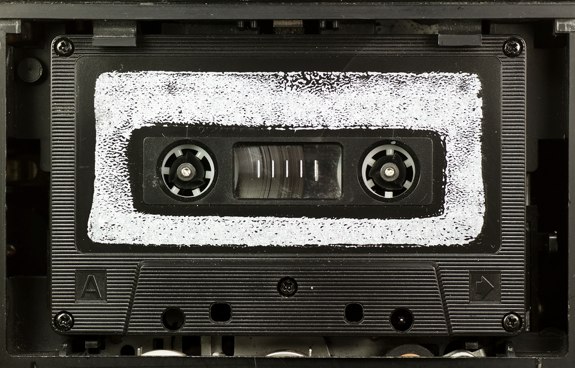 With the move to cloud and digital content that's taken the world by storm, older technologies have fallen by the wayside. The problem, though, is that there are still plenty of great pieces of content that are relegated to VHS, film reels, cassette tapes, and records. Today in my Ask Andru column, we have a question from Janine, a kindergarten teacher who wants to know how to convert her books on cassette over to a digital format. Let's jump into it.
Q: I listen to your show and really enjoy all your tips. I teach Kindergarten and have many books on cassettes that my students love listening to. Some of the cassettes are getting a bit worn. So I thought I could convert them over to CDs instead of buying new books with CDs. Do you have any suggestions on what would be the best way to do this that is affordable?
Click to continue reading Ask Andru: How do I convert cassette tapes to digital format?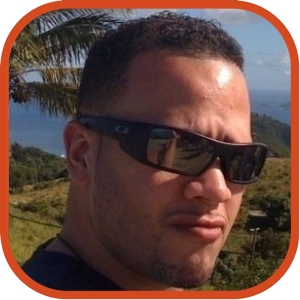 Posted by Jason Diaz Categories: Apple, Corporate News, Design, Editorial, Features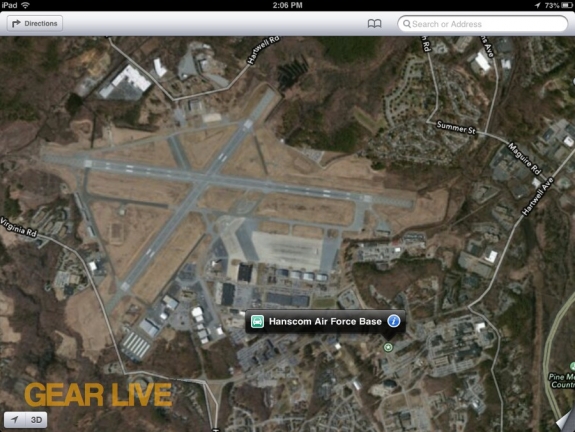 In the latest Apple Maps saga, The Verge is reporting some security concerns regarding sensitive military installations that appear on mapping solutions by Apple. as compared to Google Maps and Nokia Maps. The picture being portrayed is that Apple is showing more information than the other companies. While it may appear accurate on the surface, it lacks transparency and fairness. Case in point, we all can agree that Area 51 is one of the most secretive government military installations in the world. Coincidentally, or ironically, The Verge failed to report that Google's map offering shows a much more pristine image of Area 51 than Apple's map of that particular base, nor is it pixelated for security. I went out of my way to tweet the author of the post to get an explanation for the discrepancy. There are definitely more examples of similar discrepancies, this isn't limited to just Area 51.
Read More

| The Verge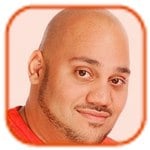 Posted by Andru Edwards Categories: Apple, Cell Phones, Features, Software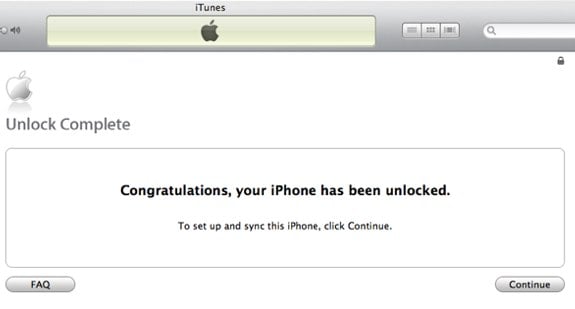 It's been widely reported that the Verizon iPhone 5 ships with an unlocked SIM slot, which means you can insert any 3G nano SIM into its tray and you can use it with any carrier. The AT&T model isn't as forgiving, as all AT&T iPhone 5 (see out iPhone 5 review) models ship locked to that specific carrier. However, there are a few ways of unlocking the AT&T model for use with other carriers, like T-Mobile.
Click to continue reading How to unlock your iPhone 5 right now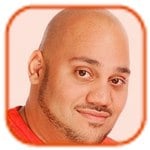 Posted by Andru Edwards Categories: Apple, Cell Phones, Design, Features, Handhelds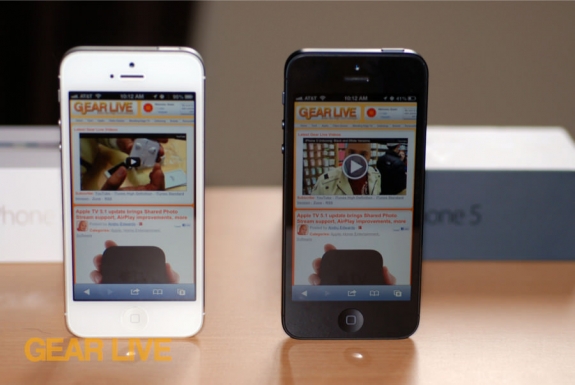 The iPhone 5 is the most beautiful iPhone that Apple has released to date (seriously - check our iPhone 5 review!) Since our review features both the white & silver model and the black & slate model, we've been getting questions about which is "better." The thing is, it's all a matter of opinion, although the black model is a bit more susceptible to scratches and scuffs. Since some people don't have an Apple Store nearby where they can check out the two color options for themselves, we've put together an iPhone 5 White vs. Black photo gallery. Check it out, as we have a bunch of comparison shots for your perousal. Let us know what you decide!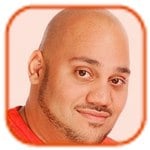 Posted by Andru Edwards Categories: Apple, Cell Phones, Features, Handhelds, Product Reviews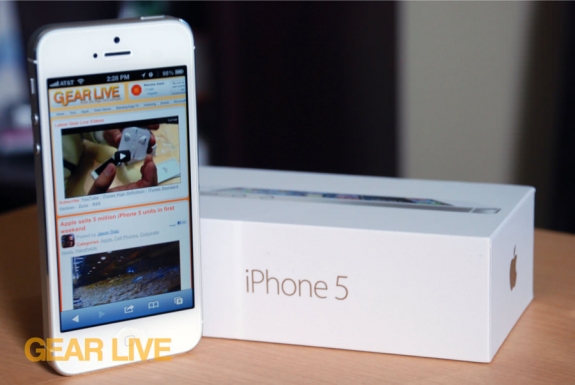 Apple unveiled the iPhone 5 to the world on September 12th, and just 9 days later, the smartphone launched. Pre-sales hit over 2 million in the first 24 hours alone, showing that there was massive demand for the newly redesigned iPhone. According to Apple, it's the best iPhone it's ever made, but does it live up to the hype? More importantly, os it worth your hard-earned cash? We've had a few days to use the iPhone 5 (as well as its built-in operating system, iOS 6,) and we're ready to break it all down in our iPhone 5 review.
Click to continue reading iPhone 5 review: This is the iPhone we've been waiting for
© Gear Live Inc. – User-posted content, unless source is quoted, is licensed under a Creative Commons Public Domain License. Gear Live graphics, logos, designs, page headers, button icons, videos, articles, blogs, forums, scripts and other service names are the trademarks of Gear Live Inc.