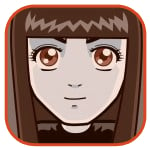 Posted by Sheila Franklin Categories: Editorial, Misc. Tech, Toys, Video Games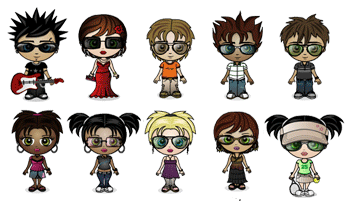 It's getting to the point that you cannot go into a site without at least one Zwinky banner. Although I thought i was the only one annoyed by it, last weekend I saw what appeared to be a parody of the grotesque virtual paper dolls on "Saturday Night Live." It turns out that it was an actual commercial displaying the website and claiming millions of users. Created by the company that also features equally obnoxious "Smileys," this begs the question: Are they trying to appeal to an older audience or are children really staying up that late to watch SNL?
Read More

| Zwinky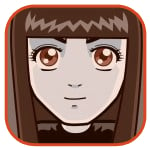 Posted by Sheila Franklin Categories: Cell Phones, Editorial, Science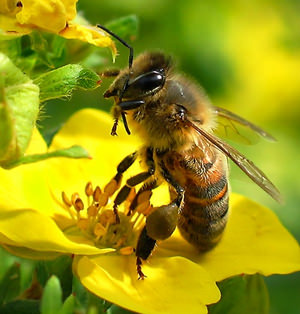 I remember reading an article last week that said that there was a definite decrease in the number of bees on the planet. It now turns out that there is a link between their deaths and cell phone usage, since the radiation emitted is apparently destroying the ecosystem of the bees. How honestly scary is this? Not only the obvious, possibly losing a whole species of insects that cross pollinate many of our food crops, but think of the effects on other insects as well. Let's hope that researchers are working somewhere to correct the problem before bees make it to the endangered species list.
Read More

| Trendhunter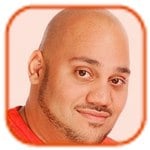 Posted by Andru Edwards Categories: Editorial, Features, Microsoft, Software, Video Games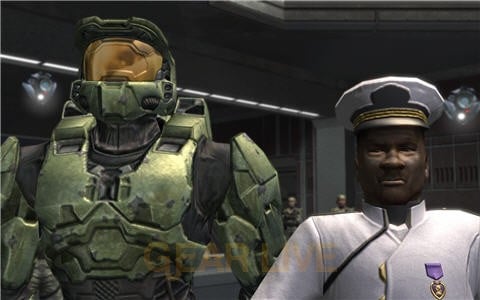 So, Halo 2 for Windows Vista is launching on May 8, 2007, and we have been able to spend some time reviewing the title. Since everyone is familiar with Halo 2, we felt a full review wasn't in order. Instead, we wanted to clue you in on the ten best improvements we experienced while reviewing the game. These ten features raise the bar for Halo as a whole, and may be a foreshadowing of things to come in Halo 3:
Achievements: If you are looking for something fun that adds another level of fun and challenge to the Halo 2 world, this is it. We have said it before, and we will say it again - Microsoft hit a gold mine with the notion of achievements. No sooner than when we finished a multiplayer deathmatch did we rack up a total of three achievements. Meleeing five people from behind (and thusly earning the Ninja achievement) was nice, but Meleeing someone who already had the Ninja achievement (and thus earning the Flaming Ninja achievement) was even better. We have the achievement to prove it. For those wondering, yes, the achievements you earn in Halo 2 for Vista (or any other Games for Windows game) is counted towards your Xbox Gamerscore.
Continue Reading: Top Ten Halo 2 Vista Improvements…
Read More

| Playfeed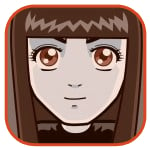 Posted by Sheila Franklin Categories: Cell Phones, Editorial, Internet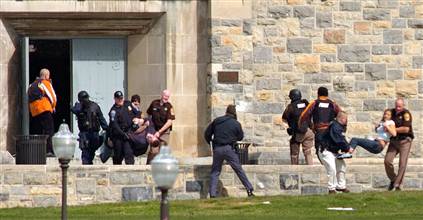 While Gear Live's condolences go out to the faculty, students, and staff at yesterday's disaster at Virginia Tech, we cannot help but wonder how bizarre it was that many were not even aware of what was going on until they turned on their computers to check out online news after hearing gunshots from the second floor. Others became aware when they received an e-mail from the administration. The first sounds and sights of the incident were captured on a student's cell phone.
Pupils at the University are currently posting details of the event and tributes to fallen friends on sites such as Friendster and MySpace. There is already a site erected which is dedicated to the incident. This surely shows just how quickly this generation can utilize technology and respond when a catastrophe occurs.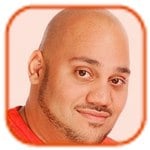 Posted by Andru Edwards Categories: Editorial, Features, PC / Laptop
I imagine that just about all our readers might be a bit puzzled at the headline, or why it is relevant. This post is more of a behind-the-scenes look at something we deal with on a daily basis here at Gear Live. You see, we get multiple inquiries, phone calls, and emails per day from marketing and PR firms who want our attention. The thing is, most don't know how to approach us in a way that makes us want to give them our attention. Chris Aarons of AMD is one of the people who "gets it."
Click to continue reading Chris Aarons Leaving AMD, Starting Word of Mouth Marketing Firm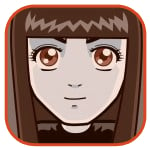 Posted by Sheila Franklin Categories: Corporate News, Editorial, Internet, Videos
It seems that televised "Meet the Candidates" programs are getting a jump start on YouTube, which will be airing videos posted by the candidates on their News and Politics site. Others can watch the vlogs and add their own video opinions and comments.
"Interactivity is what really fuels the engine on YouTube and candidates and users were striving for ways to communicate with each other," said Steve Grove, head of news and politics.
The idea comes from the site's "You Choose '08" initiative that began in Febuary to allow the candidates to strut their stuff. First up is Massachusetts Gov. Mitt Romney, who yesterday responded to the issue "What do you believe is America's single greatest challenge and what would you do to address it?" It seems to us that the candidate, in a typically political move, managed to turn the tables by responding to the question with another question.
Read More

| YouTube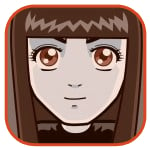 Posted by Sheila Franklin Categories: Editorial, Science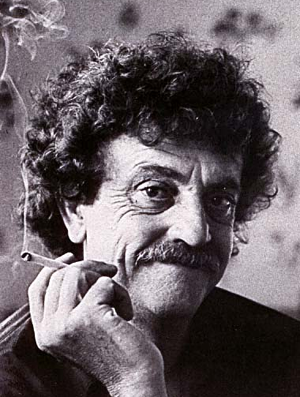 If you didn't grow up in the late 60's, then perhaps you weren't aware of the earliest foresight of Kurt Vonnegut. The genius of the man was that he could take the most inane concepts and turn them into science fiction that often became fact. He was the man who decided the meaning of life was a can opener and that the world would come to an end because of ice-nine, a sliver of which would turn any liquid, including bodily fluids, into a frozen disaster.
The novelist's heroes, such as Kilgore Trout, were sometimes a reflection of himself; his plots concerned the way our society often fails us. His villains were those who could find a way to ruin the planet, just the way many of us are doing in real life. Gear Live will remember you fondly, Mr. Vonnegut, and we know that Bokonon is pointing his thumbed nose up at you in tribute. Also know that while you lived, he admired you for always being busy, busy, busy and for teaching us the same.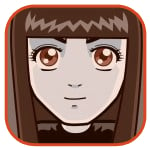 Posted by Sheila Franklin Categories: Corporate News, Editorial, Transportation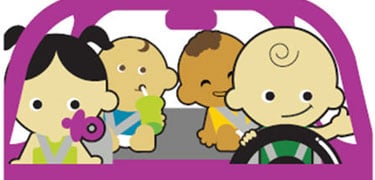 After seeing bp's latest commercial for its company, we can't help remembering that sometimes even the supposedly best technology can go wrong, very wrong. On March 23, 2005, one of their refineries exploded killing 15 workers and injuring more than 100. Out of more than 1,000 injury claims from this incident and others that happened previously, bp settled out of court with most of them.
To counter the remaining bad publicity, the company, which provides 3% the U.S. petroleum, has launched Helios Power commercials featuring engaging animated toddlers singing "Say Hey"and hanging out at bp stations. To make them really worry about their image, what say we stop buying their gas until their refineries are a lot safer?
Read More

| bp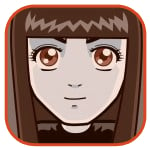 Posted by Sheila Franklin Categories: Editorial, Home Entertainment, Internet, Misc. Tech
As television news becomes less reliable and leans more towards the fluff of Katie Couric-style reporting, it won't be long before we all will opt for sites such as RocketBoom. The New York daily vlog is the brainchild of Andrew Barron and Amanda Congdon, its original host. She was replaced in June of last year by MTV Europe VJ Joanne Colan. The site often registers as much as 250,000 downloads per day.
RocketBoom generally features stories on robotics, digital gadgets, and sometimes includes animation while making a gentle stab at traditional media. Our props to those who can successfully turn podcasts into a viable source of international news. We have included this program concerning their hilarious analysis of the upcoming Presidential race, in case you missed its original January airing.
Read More

| RocketBoom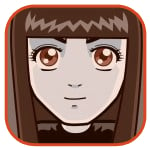 Posted by Sheila Franklin Categories: Corporate News, Editorial, Household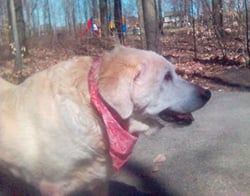 No clever gadget here, folks, but having recently lost our own dog to liver malfunction, it makes us question why such supposedly reliable and technologically up-to-date companies as Iams and Science Diet may be responsible for the lives of too many pets worldwide. These products are often recommended by vets, and if you can't rely on them, what can you do?
Our suggestion is, first of all, to halt the consuming of either wet or dry recalled products in question, which now includes Del Monte (manufacturers of Gravy Train and jerky treats,) Purina's Alpo, and Hill. Switch your pet's diet to something organic and made locally or make your own kibble. Finally, if you even suspect your best friend is exhibiting symptoms of liver damage, call your local veterinary facility to see if she/he should be tested.
Read More

| MSN Health

© Gear Live Inc. – User-posted content, unless source is quoted, is licensed under a Creative Commons Public Domain License. Gear Live graphics, logos, designs, page headers, button icons, videos, articles, blogs, forums, scripts and other service names are the trademarks of Gear Live Inc.