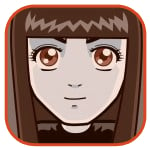 Posted by Sheila Franklin Categories: Corporate News, Editorial, HDTV, Home Entertainment, Movies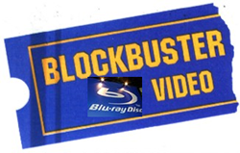 Blockbuster has decided to rent only Blu-ray in 1,450 of its stores beginning next month when it expands its inventory. Renting both formats in 250 stores late last year, the company said that consumers preferred Blu-ray more than 70% of the time. It will continue to rent both types in those original stores as well as online. Gear Live was so curious about the decision that it studied the "facts" and came up with this:
More titles were available on Blu-ray than HD.
Several of the major studios, including Disney, were releasing exclusively Blu-ray titles.
Sony Playstation 3 already comes equipped with Blu-ray capability.
Releases of the popular Casino Royale, Spiderman, and Pirates of the Caribbean came out solely on Blu-ray.
We are still thinking that maybe a battle has been won, but certainly not the DVD war. We just don't think that buying a new player is worth the price of admission just yet.
Read More

| CNN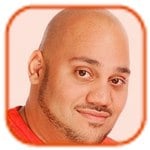 Posted by Andru Edwards Categories: Broadband, Corporate News, Editorial, Features, Household

Vonage E-911 isn't helping us at all in our home. For some reason, despite inputting the correct address over and over, Vonage automatically changes it to a completely different address. One that isn't even in the same city, in fact. At first, it was an annoyance. You see, when we signed up for Vonage, we gave them our address and thought that was that. A couple weeks later, we got a confirmation email saying that the address we submitted was accepted - however, in the email, it listed an address we had never seen before. Odd, we thought. We changed it back, and went along on our way…until a couple weeks later we got the same email. Our change has been accepted, but…again, Vonage changed our submission to that same address in a city that is ten minutes from where we have service. We changed it back, and dropped Vonage a support email. We never heard back from Vonage on support. However, two days ago we needed to call an ambulance to rush our 3-year old to the hospital in what was a life-threatening situation. Fortunately, the 911 operator has our correct address come up on her screen - something that when you are in the midst of an emergency, you don't want to take the time to have to recite.
However, the day AFTER that frantic 911 call, guess what we found in our email inbox…
Click to continue reading Vonage Keeps Changing Our E-911 Settings To An Incorrect Address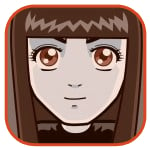 Posted by Sheila Franklin Categories: Editorial, Internet, Science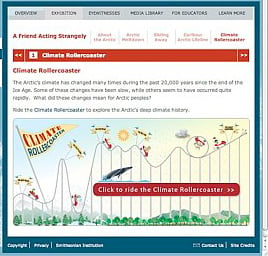 A former official at The Smithsonian claims that the Institution has toned down a climate change exhibition of the Arctic so that they will not irritate the Bush administration and Congress. Robert Sullivan, a former associate director of the Natural History Museum, claims that the script of "Arctic: A Friend Acting Strangely," has been rewritten to interject more uncertainty of the effect that global warming may have on humans.
Also included in the alteration were scientists' interpretations of some research and graphs that now "show that global warming could go either way," Sullivan said. Although the exhibition closed in November, you can still see it online. We had a bit of a problem in trying to navigate to the site in question, but managed to find a last line of a report that may back up Mr. Sullivan's statement.
"The climate system represents a complex network of linked processes that help to both moderate and accelerate large-scale change, so it is difficult to predict the effect on living systems and particularly the rates of change that may occur over the near future."
Current officials at the Smithsonian deny Sullivan's allegations.
Read More

| ABC News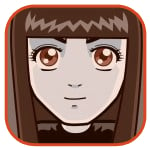 Posted by Sheila Franklin Categories: Editorial, Internet, Video Games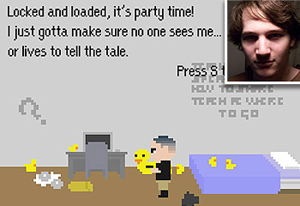 We were horrified to learn that an Australian man has already created an online computer game based on the Virginia Tech Massacre. In V-Tech Rampage, the player controls Cho-Seung-hui. The game includes background sounds of shots and screaming. We were even more surprised that he was able to place and keep it on the Internet.
Its creator, unemployed Ryan Lambourn said he would remove it from each of two sites that it is on if offered $1000.00, and that "I've done offensive things before but they're not usually this popular. No one listens to you unless you've got something sensational to do. And that's why I feel sympathy for Cho Seung-Hui. He had to go that far."
Lambourn also says that he was bullied and abused when he was a child and identifies with the killer. Isn't this exactly the kind of behavior that should immediately trigger a bell somewhere that the game's inventor may be the next to go postal? Although Gear Live learned this afternoon that one of the sites banned the wretched game, we suggest you not only not download the game, but that you contact NewGrounds as we did and ask them to remove it or, if you know Lambourn, get in touch with his mother, so that she can get him some much-needed mental health assistance.
Read More

| Newgrounds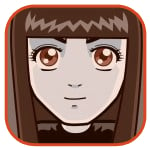 Posted by Sheila Franklin Categories: Corporate News, Editorial, Misc. Tech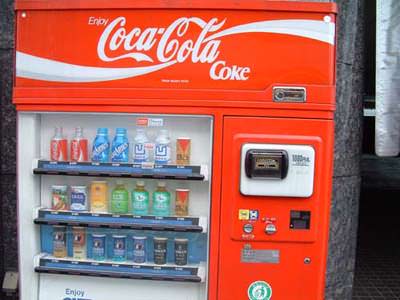 Beginning in June, if you live in Japan and go up to an Apex vending machine, you will have the option of watching a 30 second ad instead of paying for your drink. We thought that MediCafe sounded too good to be true, and it turns out that while you are watching the spot, your drink is being poured into an ad-covered cup.
Apex currently maintains about 35,000 of the machines that are priced from 70 to 100 Yen (~.60 to $1.00). That's a lot of advertising, but isn't that what every large American fast food/drink company already does? Why don't we all ask Starbucks or McDonalds to give us a freebie when we become walking billboards on our lunch hour?
Read More

| Japan Probe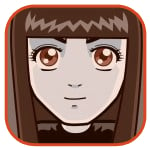 Posted by Sheila Franklin Categories: Editorial, Misc. Tech, Movies, Video Games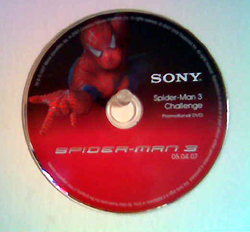 You can't go anywhere without running into those "free hours of AOL" discs that aren't really free. If nothing else, they make good coasters. Yesterday, we were visiting our local camera shop and noticed giveaway DVDs, geared towards promoting "Spiderman 3." Content is supposed to include "the story, movie clips (including behind-the-scenes,) challenge game preview, cheat codes, and a chance to win a 2007 Mitsubishi Spyder, downloads, and product information." Alrighty, we thought, fun freebies, but deep in our heart of hearts, we thought it might be too good to be true.
Here's what we really got:
A written synopsis of the movie.
A trailer and 2:30 minute promo of cast and crew telling us how great the movie "Spiderman 3" is.
A Challenge Game that began April 2 and ended May 4, the premiere date. No challenge, no cheats.
Five non-exclusive wallpaper choices and 1 screensaver.
A blatant commercial for Sony'sVaio Series PC/Laptop, Cybershot Cameras, Alpha DSMR Camera, and Handycam Camcorders.
Thanks Sony, for the new cupholder.
(Thanks, Mike)
Read More

| Spiderman 3 Challenge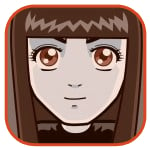 Posted by Sheila Franklin Categories: Editorial, Misc. Tech, Toys, Video Games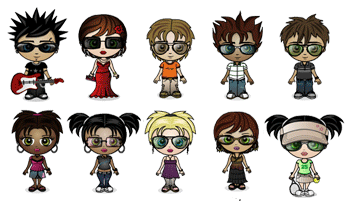 It's getting to the point that you cannot go into a site without at least one Zwinky banner. Although I thought i was the only one annoyed by it, last weekend I saw what appeared to be a parody of the grotesque virtual paper dolls on "Saturday Night Live." It turns out that it was an actual commercial displaying the website and claiming millions of users. Created by the company that also features equally obnoxious "Smileys," this begs the question: Are they trying to appeal to an older audience or are children really staying up that late to watch SNL?
Read More

| Zwinky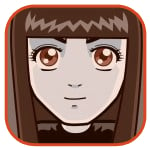 Posted by Sheila Franklin Categories: Cell Phones, Editorial, Science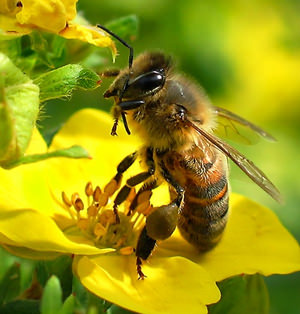 I remember reading an article last week that said that there was a definite decrease in the number of bees on the planet. It now turns out that there is a link between their deaths and cell phone usage, since the radiation emitted is apparently destroying the ecosystem of the bees. How honestly scary is this? Not only the obvious, possibly losing a whole species of insects that cross pollinate many of our food crops, but think of the effects on other insects as well. Let's hope that researchers are working somewhere to correct the problem before bees make it to the endangered species list.
Read More

| Trendhunter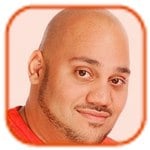 Posted by Andru Edwards Categories: Editorial, Features, Microsoft, Software, Video Games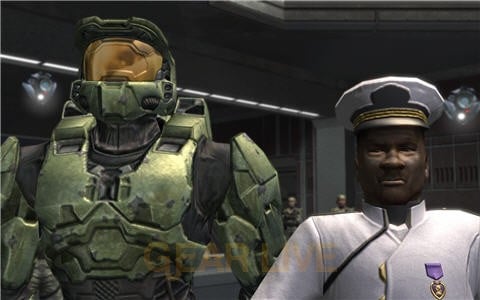 So, Halo 2 for Windows Vista is launching on May 8, 2007, and we have been able to spend some time reviewing the title. Since everyone is familiar with Halo 2, we felt a full review wasn't in order. Instead, we wanted to clue you in on the ten best improvements we experienced while reviewing the game. These ten features raise the bar for Halo as a whole, and may be a foreshadowing of things to come in Halo 3:
Achievements: If you are looking for something fun that adds another level of fun and challenge to the Halo 2 world, this is it. We have said it before, and we will say it again - Microsoft hit a gold mine with the notion of achievements. No sooner than when we finished a multiplayer deathmatch did we rack up a total of three achievements. Meleeing five people from behind (and thusly earning the Ninja achievement) was nice, but Meleeing someone who already had the Ninja achievement (and thus earning the Flaming Ninja achievement) was even better. We have the achievement to prove it. For those wondering, yes, the achievements you earn in Halo 2 for Vista (or any other Games for Windows game) is counted towards your Xbox Gamerscore.
Continue Reading: Top Ten Halo 2 Vista Improvements…
Read More

| Playfeed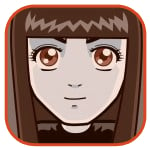 Posted by Sheila Franklin Categories: Cell Phones, Editorial, Internet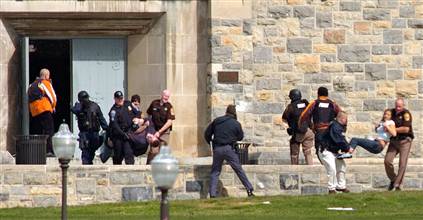 While Gear Live's condolences go out to the faculty, students, and staff at yesterday's disaster at Virginia Tech, we cannot help but wonder how bizarre it was that many were not even aware of what was going on until they turned on their computers to check out online news after hearing gunshots from the second floor. Others became aware when they received an e-mail from the administration. The first sounds and sights of the incident were captured on a student's cell phone.
Pupils at the University are currently posting details of the event and tributes to fallen friends on sites such as Friendster and MySpace. There is already a site erected which is dedicated to the incident. This surely shows just how quickly this generation can utilize technology and respond when a catastrophe occurs.
© Gear Live Inc. – User-posted content, unless source is quoted, is licensed under a Creative Commons Public Domain License. Gear Live graphics, logos, designs, page headers, button icons, videos, articles, blogs, forums, scripts and other service names are the trademarks of Gear Live Inc.