Find Our Latest Video Reviews on YouTube!
If you want to stay on top of all of our video reviews of the latest tech, be sure to check out and subscribe to the Gear Live YouTube channel, hosted by Andru Edwards! It's free!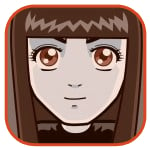 Posted by Sheila Franklin Categories: Editorial, Internet, Music,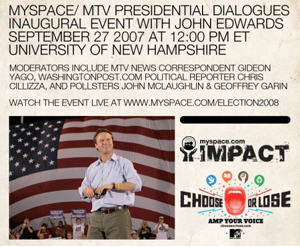 MySpace and MTV have teamed together to host a one-on-one Presidential Dialogue for John Edwards, which we means that various politicos and viewers get to grill him live. It will be on this Thursday, Sept. 27 at noon, like we are going to give up our all-important lunch hour. You can ask questions via both venues and a Flektor poll is supposed to track results, although we are not quite sure why that is necessary. We don't know if all the candidates have MySpace pages and plans, but we did note while on Edwards' page there was a clever Google ad for Mitt Romney sandwiched in there.
Read More

| Mashable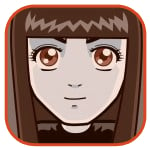 Posted by Sheila Franklin Categories: Editorial, Internet, Misc. Tech,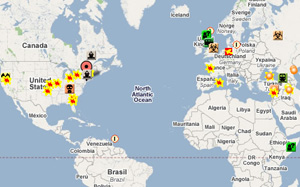 Can't get enough terrorist attack information? The Global Incident Map provides worldwide locations of fires, biological and chemical warfare, bomb/explosives, and more. A scrolling list makes updates every few minutes, and you can click on "Display Events" to get more data. You can also use your mouse to move around and zoom in on specific incidents including links to videos, related sites, etc. We find it a scary thought that groups or individuals that caused the incidents may also checking the site as a sort of "Electronic Battleship" game.
Read More

| Global Incident Map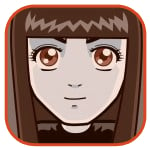 Posted by Sheila Franklin Categories: Editorial, Home Entertainment, Internet,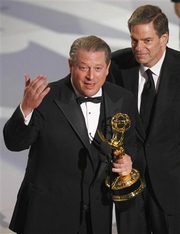 We can tolerate Reality TV online. We can even suffer through TMZ TV, although we find it rather opportunistic. But when we heard about Online Nation that will premiere on The CW, we really started to wonder why anyone who has access to the Internet would want to see YouTube on the boob tube? There are plenty of opportunities to get your fifteen minutes of fame online, so why would we want to do the same in the real world?
We suspect that this is a chance for Network television to get in on the popularity of such sites that appeal especially to younger people who are the big spenders. In other words, another feeble attempt at making folks look merely foolish in the search for the big bucks. We do, however, applaud the Academy of Television Arts and Sciences for awarding a special Emmy to Current TV and its partners Al Gore and Joel Hyatt for recognizing that there is more to the Internet than the exploits of Britney Spears and Lindsay Lohan.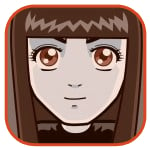 Posted by Sheila Franklin Categories: Editorial, Misc. Tech, Science, Videos,
We admit that we dig anime. We are also partial to saving the whales, many of which are now on the endangered list. Combining the two concepts in hopes that Japan will stop the slaughter in its Southern Ocean Whale Sanctuary, Greenpeace released this animated short there to publicize the issue. We understand that after the postwar period that the Japanese needed the large mammals as a source of protein, but since the country is now at peace, the poor creatures should be allowed theirs as well. Created by Yamamura Koji, we wanted to share this fine piece of art that also has a message.
Read More

| Japan Probe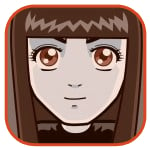 Posted by Sheila Franklin Categories: Cell Phones, Corporate News, Editorial, Music, Portable Audio / Video,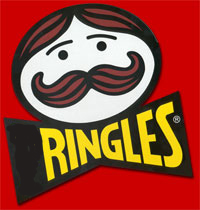 As if releasing a new dancing MP3 Player isn't enough, Sony BMG has also teamed with the Universal Music Group and devised the Ringle, which contains 3 tunes and a ringtone in a slip-sleeved cover CD. At this point, Sony is the only company that will be offering them at retail outlets. They figure that if we can download tracks and ringtones individually, we will rush right out to purchase them for a $5.98 or $6.98 list price. Excuse our naivety here, but isn't downloading the way to avoid overcrowded shopping malls?
Read More

| Reuters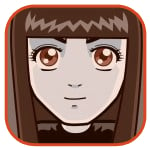 Posted by Sheila Franklin Categories: Corporate News, Editorial, Misc. Tech, Toys,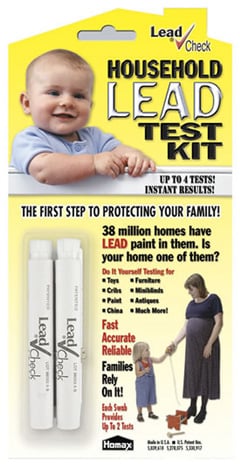 Once again, Mattel has recalled over 800,000 items made in China with lead paint. This time the targets are Barbie accessories, Geo Trax Engines, and Big Big World 6-in-1 Bongo Band toys. CEO Robert Eckert gives the usual obligatory "I'm sorry" and "You have my promise…" on the company site, but it really makes you wonder when/if the recall will be over.
While we would like to think that this will end the matter, somehow we don't think it is a complete solution. What can we as consumers do? We can write to our legislators and contact the U.S. Consumer Product Safety Commission to ask for stricter control. We also suggest you go to your nearest hardware store and pick up or order online a Lead Test Kit, which retails for only about $4.00. If you find a toy and can identify the brand, contact the company and/or send them the part. We certainly no longer agree with their old tagline "If it's Mattel, it's Swell."
Read More

| Mattel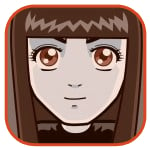 Posted by Sheila Franklin Categories: Apple, Editorial, Home Entertainment, Portable Audio / Video,

Apple has announced that it will no longer be offering NBC programs through its iTunes Store. The network broke relations with Apple after they refused to pay more than double the wholesale price for each show. This would have forced the price up to $4.99 per episode rather than the $1.99, which fellow studios ABC, CBS, FOX, The CW, and 50 cable networks now share. Because their contract doesn't expire until December, Apple decided not to air any of their shows until then so as not to interrupt a series in mid-season. We know a better way to catch them which will not cost us a cent. We believe it is referred to as television watching.
Read More

| PR Newswire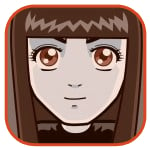 Posted by Sheila Franklin Categories: Cell Phones, Corporate News, Editorial, Handhelds, Movies, Music, Portable Audio / Video, Videos,
Yesterday we told you about Nokia's four new offspring. We found a video that was done in honor of one of them, the N-81. We sure hope Nokia is paying attention. Not only can this help the career of the
boy
band singing it, Pop4Real, we would love to see commercials like this instead of the heavy sell that we are inundated with constantly. Heck, we were about ready to preorder one of the video/game players after listening to the catchy tune without even realizing that it will set us back €430 (~$588.00.)
Read More

| YouTube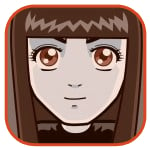 Posted by Sheila Franklin Categories: Corporate News, Editorial, Science,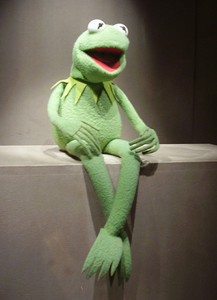 Our planet has about 6,000 species of amphibians that will become about 1/3 to 1/2 of that amount in our lifetime, according to Jeffrey Bonner, the chairman of Amphibian Ark. The U.S. based org is trying to raise $50 million to save them from extinction by declaring 2008 The Year of the Frog. The organization wants to establish 500 rescue facilities in places such as Africa and Latin America, where most of them now reside. Other frogs, toads, newts, salamanders, and caecilians (worm-like amphibians) would be shipped to existing aquariums, zoos, etc.
Plans for promoting the Ark include discussing the plan at the World Association of Zoos and Aquariums in Budapest when it meets this week, booking Kermit the frog to show up at Times Square during the ball dropping ceremony in New York, and naming 2008's Feb.29 "Leap Frog Day."
Bonner says four species secrete a substance on their skin that "completely inhibited the transmissions of AIDS — they stopped AIDS cold. We've yet to unlock those mysteries. But if we have no more frogs to work with or lose the one species that holds the key, we will have lost something of immeasurable value."
We have two suggestions right off the bat. Mr. Bonner, shouldn't you try to save the frogs for the frogs' sake, even if they have an additional bonus of being helpful in AIDS research? Let's not forget that amphibians and reptiles are also used as food, so we should all promise to stay away from eating frogs legs and eye of newt potions.
Read More

| USA Today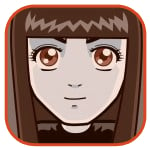 Posted by Sheila Franklin Categories: Corporate News, Editorial, Household, Toys,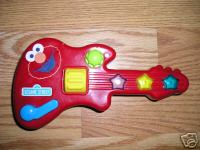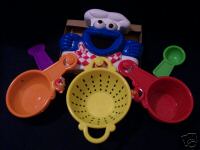 According to a recent study in Injury Prevention Journal, many recalled products that are never returned end up in thrift stores, garage sales, and on eBay. Researchers randomly picked 141 items for children recalled between 1992 and 2004, including baby walkers, furniture and riding toys. The items were found on 190 different auctions. The company says that it doesn't permit listing of U.S. CPSC recalled items and suggests that buyers check their "security and resolution" page.
We suggest they do more than that. With a mimimal effort we found an Elmo Guitar and Sesame Street Tub, Pots, and Pans, both up for sale on the site. Until eBay gets a clue, if you suspect that one of the items you want to purchase has been recalled, check with Mattel before you purchase.
Read More

| MSNBC
© Gear Live Inc. – User-posted content, unless source is quoted, is licensed under a Creative Commons Public Domain License. Gear Live graphics, logos, designs, page headers, button icons, videos, articles, blogs, forums, scripts and other service names are the trademarks of Gear Live Inc.