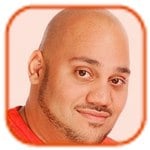 Posted by Andru Edwards Categories: Editorial, Features, Video Games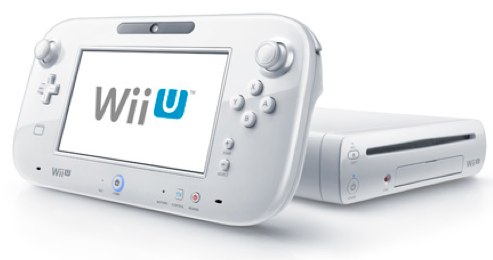 Today we received a question about Nintendo's upcoming console release, Wii U, with GeekWire reader Alex wondering why the company continues to release new peripherals for a console that's seen better days.
Question: What's up with the Wii U? Why is Nintendo releasing yet another expensive peripheral for the aging Wii?
Nintendo originally announced Wii U in June 2011 in a vague manner, leaving much of the pertinent details left to the imagination. Because of this, many assumed that Wii U was the name of the new tablet-esque controller, and that it would interface with the Wii console that originally hit stores in November 2006. Thankfully, nothing could be further from the truth.
Click to continue reading Ask Andru: Is Wii U really a next-generation console?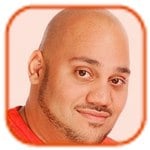 Posted by Andru Edwards Categories: Editorial, Features, Internet, Software

Earlier today, Facebook launched its new photo-sharing app, Facebook Camera. Since then, we've seen tons of comments on Facebook and Twitter from people who are making fun of the company for releasing a new app that competes with Instagram, the photo sharing app and company that Facebook just acquired for $1 billion. Really? I thought it was time that we took a closer look at why Facebook Camera makes perfect sense, and how it really doesn't compete against Instagram at all.
Click to continue reading Why Facebook Camera and Instagram can easily co-exist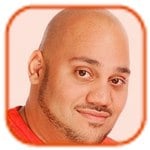 Posted by Andru Edwards Categories: Apple, Editorial, Features, PC / Laptop, Software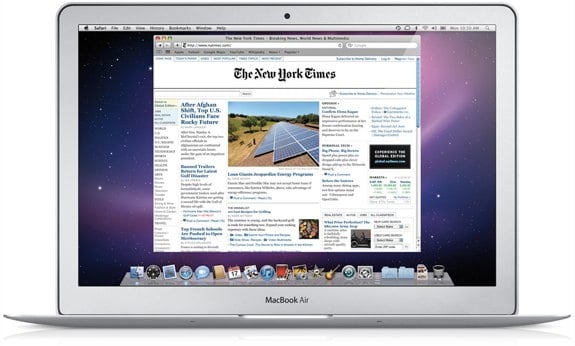 A few minutes ago, my dock crashed in OS X. Everything else was fine, but I couldn't launch anything or switch between apps. Usually, people would reboot in this situation, but there's a much faster and easier way to fix a frozen dock, which meant I could continue working without having to worry about saving and restarting everything. In fact, you can fix a stuck Finder, Menubar, and Spaces as well. All you need to do is launch Terminal, and type in a simple command for each. Here's what you do after launching terminal in these situations - these are all case-sensitive:
If the Finder crashes:
killall -KILL Finder
(Or, you can right-click the Finder and select Relaunch)
If the Dock crashes and becomes unresponsive:
killall -KILL Dock
If Spaces crashes and you can't swap between them:
killall -KILL Dock
If the Menubar crashes and can't be clicked (beachball):
killall -KILL SystemUIServer
There you go! Easy ways to quickly fix system issues that might crop up on your Mac.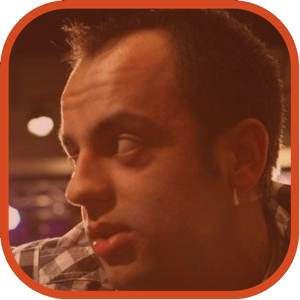 Posted by Andrey Malskiy Categories: Design, Editorial, Rumors, Transportation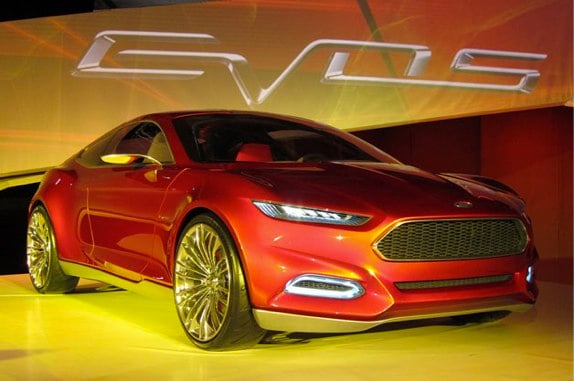 There are rumors floating around that Ford maybe ditching its retro-designed Mustang in favor of a modern look. Wall Street Journal's Matt Ramsey is a proponent of this theory.
In his article, he suggests that Ford is doing so due to decline in retro-looking car sales. He also suggests Volkswagen suffered the same fate with its New Beetle, which also saw a decline in sales. However, Autoblog brings up two valid counterarguments. One is the Mustang did not have competition for years, and now competes against Dodge. Secondly, both manufacturers where hit by the recession, thus sales suffered.
Both arguments hold true. Ford has announced that it's going to take the Mustang global. Though the retro-looking Mustangs are popular here in the States, they may not be everyone's cup of tea in Europe. They're not big on large, bulky vehicles roaming the streets. We don't blame them either, since most of their city streets aren't wide enough for pedestrians to walk on.
The speculated predecessor for the retro-Mustang would be the Evos. The Evos is geared with Generation Y in mind. It also fits well with Ford's overlapping theme set by the Fusion or the Aston Martin look, as we like to call it. Though we're not opposed the redesign, we'd be sad to see the retro-bodied Mustang go to pasture.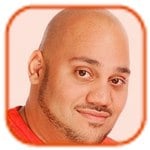 Posted by Andru Edwards Categories: Apple, Editorial, Features, Handhelds, Videos
In today's Ask Andru column, we get a question about an issue with the iPad that we've actually experienced ourselves for years. Ever since the release of the original iPad, it's been painfully obvious that the speaker on the Apple tablet isn't exactly up to snuff. It's fine if you're somewhere quiet, but go somewhere that has any ambient noise, and all of a sudden it's a challenge to enjoy any audio-based entertainment. So, on to the submitted question:
I love my new iPad, but I wish it were louder. It seems that everything about the new iPad is high-quality, with the exception of the speaker! Is there any way I can get more volume out of this thing?
I hear you! As I said earlier, the low volume issue has been around since the very first iPad. When the iPad 2 was released, the speaker grille was larger, and many assumed that this meant that the device would be louder. Unfortunately, despite the visual cue, the iPad 2 suffered from the same issue, and the new third-generation model (see our new iPad review) seems to have the exact same speaker as its predecessor. Luckily, there are a few things you can do to alleviate the frustration.
Click to continue reading Ask Andru: How can I make my iPad louder?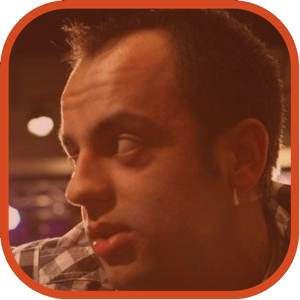 Posted by Andrey Malskiy Categories: Corporate News, Editorial, Transportation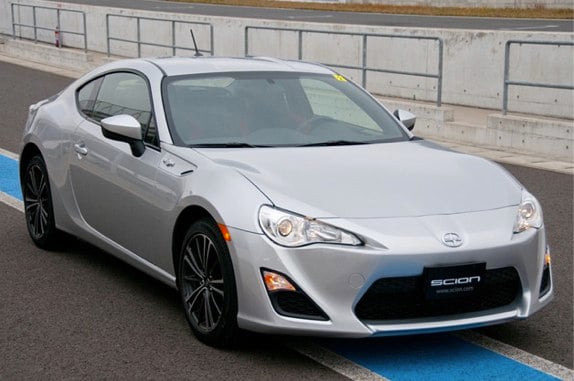 There has been much hype surrounding the Toyota 86 (Scion FR-S for the U.S.) and the Subaru BRZ after both vehicles hit the assembly line a few days ago. Much of the speculation was that the car was going to be a game changer for both manufacturers. On Toyota's side, they would finally have a proper sports car after killing their legendary Supra (our fingers are still crossed in hopes Toyota will bring it back.) On other side of the field, Subaru has given up their claim to fame in only producing all-wheel-drive vehicles, as the BRZ is a rear-wheel drive coupe. But personally, the biggest blow is the price tag attached to the Toyota 86--$24,930.
Let's be real here, with a sticker price in the mid $20s, the Toyota 86 doesn't hold a candle to some its competitors. In the neighborhood of $25,000 you have plenty of other options. If you're looking for a bit more room and functionality, you can pick up a Volkswagen Golf GTI, which starts at $23,995. If you're looking for a thrill and all weather functionality, you have the Subaru WRX, which starts at $25,595.
Now if you're wondering what the BRZ will be priced at, it'll cost even more without a doubt. But Subaru has not yet released their price on the coupe. Unless you're a diehard for a coupe, the BRZ's price point is just illogical, not too mention that for $24,250 you can get a coupe that'll run circles around the T86 and BRZ all day long. Wondering what that is? The newly redesigned Hyundai Genesis, featuring 274 horses. This, in our opinion is a better buy in the current sports coupe market.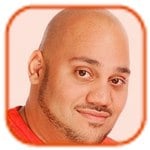 Posted by Andru Edwards Categories: Editorial, Features, Internet, Music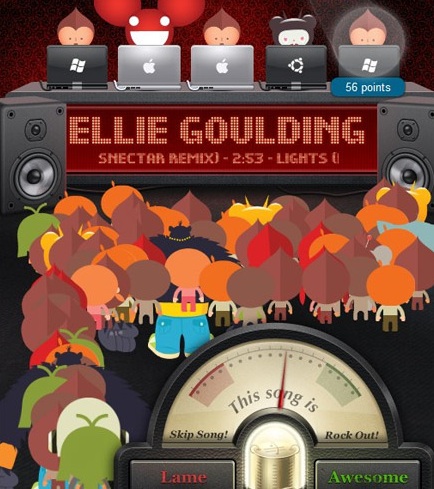 Right now I'm at SXSW, sitting in on the Turntable.fm DJ Battle that's taking place over the next two hours. There are a few DJs on stage playing their best tracks in an attempt to rock the crowd, and as things are unfolding, I can see some real potential for Turntable.fm to bring something to the table that the Spotifys, Rdios, and Rhapsodys of the world just aren't able to deliver at the moment, especially now that Turntable has secured licensing rights from all four of the major record labels here in the U.S.
Click to continue reading Why Turntable.fm matters, and how it enhances music discovery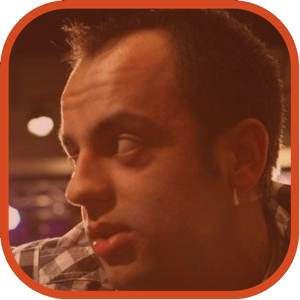 Posted by Andrey Malskiy Categories: Cameras, Editorial, Transportation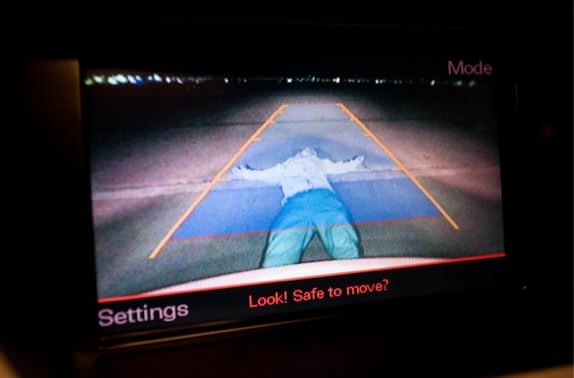 A few nights ago I found myself, along with two of my friends, shooting the breeze at a local watering hole. All of us come from different walks of life and hold different views on politics and social matters; but our love of good food, cars, and company puts all that aside. If you put us together for an extended period of time, one of us is doomed to end up in a hospital because of another, but it's all fun and games.
Mid-way into the evening, my friend mentioned that he's in the market for a new pistol. The other guy highly opposes guns. The bartender chimes in with his two cents, stating knifes kill people, cars kill people, and since people die in hospitals, the hospitals must be killing people, too. With these two bickering back and forth, it got me wondering just how many people get injured, or killed, on a yearly basis due to getting his by a car and how that compared to gun fatalities. Recently the National Highway Traffic Safety Administration (NHTSA) has proposed a bill that would require all automotive manufacturers to include a backup camera in all vehicles by 2014. However, this wouldn't come out of the manufacturers pocker, as the expense is passed on to the consumer. It would end up raising the cost of a vehicle by about 200 bucks. It's a small price to pay, and would more than likely save a bunch of lives.
Click to continue reading Can the NHTSA make cars safer with mandatory backup cameras by 2014?
Read More

| AutoBlog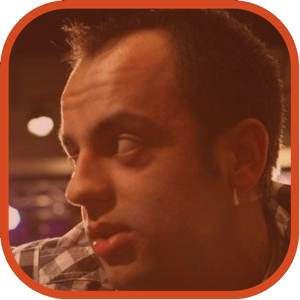 Posted by Andrey Malskiy Categories: Editorial, Features, Transportation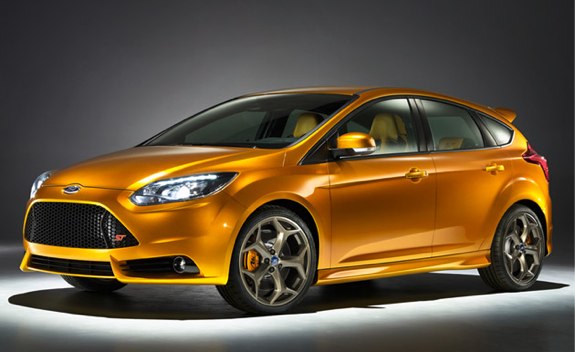 Europe always seems to get the best of breed when it comes to cars. Regardless of the make or model, Europe takes delivery of vehicles we can only dream of over here in America. Here in the States we're often left with slightly bland, dumbed down, and unappealing vehicle selection. Even Ford, an American company, offers vehicles in Europe that we can't get here at home like the Ford Falcon and Focus RS, which we'll zone in more later in the article.
Europeans have a knack for the ultimate driving experience, and one thing we noticed during a visit over the Atlantic during the summer was their love of hatchbacks. No, we're not talking about some hokey-puck cheap car that you'd find a teenager racing around town in. These vehicles are actually pretty awesome. We've put together our list of five hot hatches to look out for and consider if and when you're in the market. Read on!
Click to continue reading Top 5 Hottest Hatchback Cars in the U.S.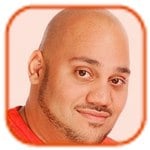 Posted by Andru Edwards Categories: Apple, Cell Phones, Editorial, Features, Google, Handhelds, Mods / Hacks, Software, Videos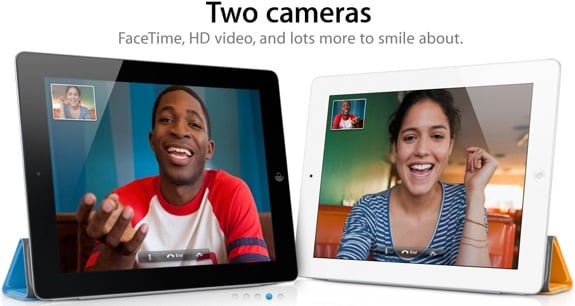 We've come to the end of another year, and as we wave goodbye to 2011, we figured it was only fitting that we share the most popular stories published on Gear Live this year, as determined by our readers (we've also got the top ten most read stories regardless of publish date, as well as the ten most popular Gear Live videos of 2011!) These are the ten stories that were read the most, and when you consider that fact, it's pretty surprising to see what made the list. Let's kick it off with our most read story of the year:
Giveaway: Apple iPad 2 32 GB!:
The iPad 2 certainly got a lot of attention this year, and our iPad 2 giveaway served as our most popular post out of them all for 2011.
Click to continue reading Top 10 Gear Live stories of 2011
© Gear Live Inc. – User-posted content, unless source is quoted, is licensed under a Creative Commons Public Domain License. Gear Live graphics, logos, designs, page headers, button icons, videos, articles, blogs, forums, scripts and other service names are the trademarks of Gear Live Inc.