Check out our 2013 Holiday Gift Guide, win some awesome gadgets!
Our 2013 Holiday Gift Guide is in full swing - we are adding our recommendations daily, aimed at men, women, teens, families, techies, and more. If you need help figuring out what to get the people in your life, head on over to our Guide for some ideas. We'll even be giving away some of the items featured this year!
First up? We're giving away an iPad mini, Rdio subscriptions, and more!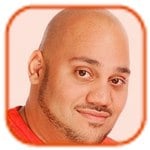 Posted by Andru Edwards Categories: Apple, Editorial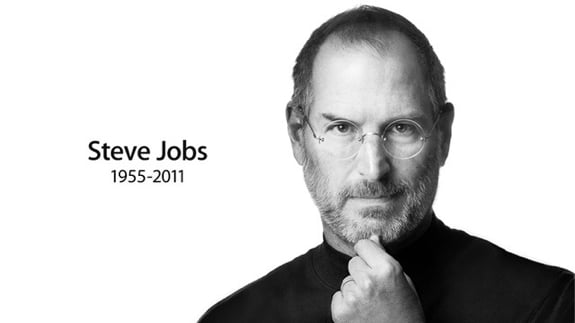 Steve Jobs, the enigmatic and elusive chief executive of Apple, has died. He was 56.
His passing comes just one day after Apple unveiled its latest smartphone, the iPhone 4S. Tim Cook, the company's new CEO took the stage on Tuesday to unveil the phone and champion the many successes that Apple had accomplished under Jobs's tenure. Many of us hoped that the company's signature "one more thing" would be an appearance by Jobs, but we had to suffice with Cupertino's new product lineup, which Jobs no doubt had a hand in guiding.
Though Jobs suffered through various health setbacks in the past few years, he helped shape Apple into the powerhouse it is today. Few companies have people lined up around the block for their latest smartphone and hardware manufacturers would love even a fraction of Apple's iPad market share. Yesterday, Cook said that Apple has now sold 250 million iOS devices, all of which had to pass muster with the notoriously meticulous Jobs.
During his time in the tech spotlight, Jobs amassed a personal fortune of $8.3 billion, according to the latest figures from Forbes. He inspired an action figure, a fake blog persona, and numerous parodies featuring admirers donning his trademark uniform of black turtlenecks and jeans.
It wasn't always that way, though. Apple started like many a tech startup – in a garage. It was 1976 and the product was the Apple-1. There was no casing, power supply, keyboard, or monitor, and it was $700. Jobs and co-founder Steve Wozniak only sold about 200 of the devices, making about $20 each, but they had more success with the Apple II.
Click to continue reading Steve Jobs, 1955-2011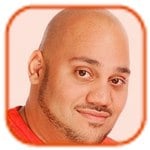 Posted by Andru Edwards Categories: Apple, Editorial

The death of Steve Jobs has generated tributes from the Apple visionary's colleagues, peers, rivals, and many who simply admired him from afar. Here's a roundup of what some of those people were saying in publicly released statements and on social media sites like Twitter and Facebook about Jobs after news of his passing was confirmed on Wednesday:
"Michelle and I are saddened to learn of the passing of Steve Jobs. Steve was among the greatest of American innovators - brave enough to think differently, bold enough to believe he could change the world, and talented enough to do it.

"By building one of the planet's most successful companies from his garage, he exemplified the spirit of American ingenuity. By making computers personal and putting the internet in our pockets, he made the information revolution not only accessible, but intuitive and fun.

"And by turning his talents to storytelling, he has brought joy to millions of children and grownups alike. Steve was fond of saying that he lived every day like it was his last.

"Because he did, he transformed our lives, redefined entire industries, and achieved one of the rarest feats in human history: he changed the way each of us sees the world.

"The world has lost a visionary. And there may be no greater tribute to Steve's success than the fact that much of the world learned of his passing on a device he invented. Michelle and I send our thoughts and prayers to Steve's wife Laurene, his family, and all those who loved him."
—U.S. President Barack Obama and First Lady Michelle Obama
Click to continue reading Tech, political, celebrity communities pay tribute to Steve Jobs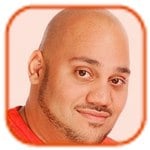 Posted by Andru Edwards Categories: Apple, Editorial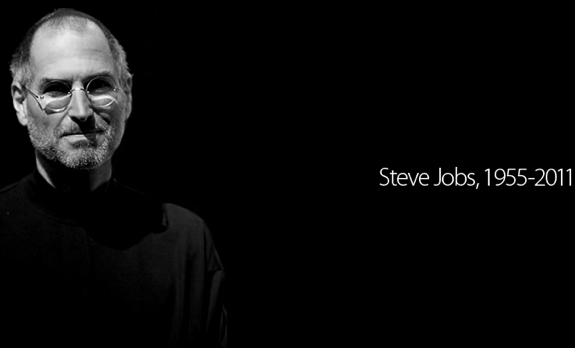 The family of former Apple chief executive Steve Jobs said that he died "peacefully" on Wednesday, surrounded by his family. A memorial Web site will be posted.
Jobs passed away at the age of 56. Jobs is survived by his wife Laurene and two children, as well as a daughter from a previous relationship.
On August 24, Jobs stepped down, stating that he could no longer meet his duties and expectations as Apple's chief executive. Jobs was diagnosed with and treated for a rare type of pancreatic cancer in 2004, but he said the 2009 absence was not a resurgence of that cancer. He took a medical leave of absence in January.
In a statement, Jobs' family said he died peacefully.
Click to continue reading Steve Jobs died peacefully, according to family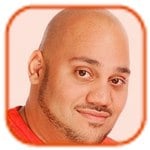 Posted by Andru Edwards Categories: Apple, Editorial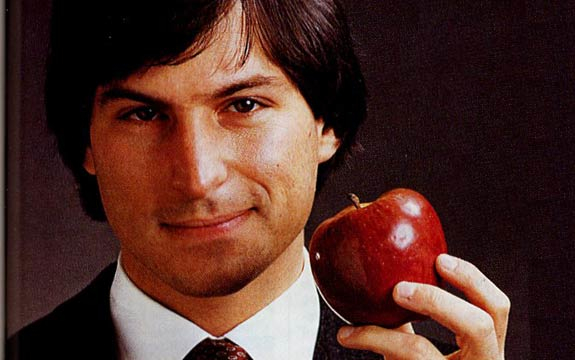 October 5, 2011 will go down as one of the most bittersweet moments in technology history. Apple chief executive Steve Jobs passed away at 56, a sad end to a magnificent careeer.
Jobs wowed us. The man is the Walt Disney of the technology space – funny, in a way, as he's also Disney's largest shareholder. Apple, Pixar, Disney – three technology icons synonymous with magic.
I can't claim to have known Jobs personally. What I, and we, have seen of him, has been in carefully managed stage appearances over the years, with Jobs rolling out product after product that defined and launched industries, and prompted countless imitations. The Chinese even copied Apple's stores.
I remember how incredibly annoyed I was at Computex, wandering the halls and seeing row after row of candy-colored hardware, virtually everything that you could think of. I remember complaining to the guy who was on the stool next to mine at the hotel bar. Seriously, I said, is this the future? Watermelon-colored computers? And this Taiwanese guy, not even in technology, said something that's stuck with me: "Only until Apple invents whatever's next."
Click to continue reading The influence of Steve Jobs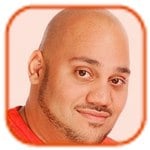 Posted by Andru Edwards Categories: Apple, Cell Phones, Editorial, Software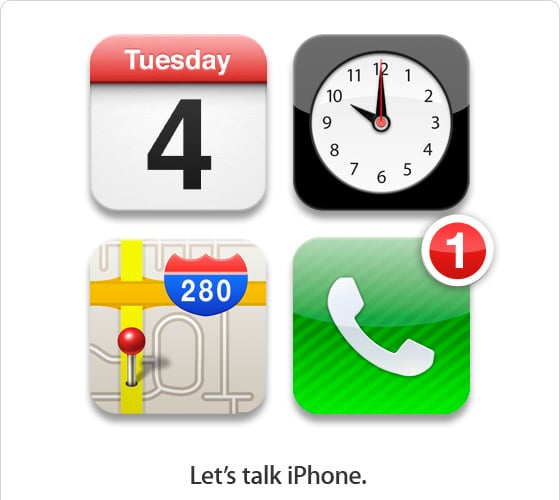 The iPhone 5 will be revealed in under an hour. In all likelihood, it won't be called that—that's just the general name people are calling the device, since it will technically be the fifth iPhone model from Apple. As with any iPhone launch, there have been the obligatory predictions, analysis, and mountains of rumors, but this launch is different from previous ones in a big and obvious way: Apple is unveiling the next iPhone in the fall instead of summer. Why?
It used to be there was a kind of unwritten agreement between Apple and its customers. Apple didn't say word one about any of its products until they were on the verge of general release. On the other side, customers and observers—the whole world, really—could rely on an extremely regular product release schedule: iPods in the fall, iPads in the winter/spring, and iPhones in the summer. It was so predictable you could plan vacations around it.
Click to continue reading Why Apple is announcing the iPhone 5 in October instead of June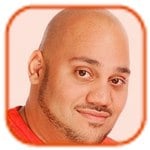 Posted by Andru Edwards Categories: Editorial, Home Entertainment

I've been a TiVo fan for many years, and a subscriber for about ten of those years. I've had various TiVo machines and have been happy with the performance of my HD TiVo. But like any tech-geek, I'm always interested in what's new.
The TiVo Premiere, released last year, intrigued me because of its HD interface, improved UI, larger storage capacity, and 1080p support. The specs sounded great and I was ready to upgrade my system, but as it approached time to pull the trigger, I began hearing stories of sluggish UI performance. Threads posted on TiVoCommunity.com indicate that the second core of the dual-core processor is disabled for stability reasons, thus crippling its Flash-based interface.
This week, TiVo announced the Premiere Elite ($499), which features four tuners and 2 terabytes of storage. Will it have a better processor that will take advantage of the HD UI or will it be more of the same? Unfortunately, I have a hunch that it will be more of the same.
Click to continue reading TiVo Premiere Elite: TiVo's swan song?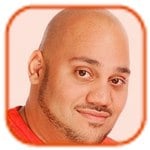 Posted by Andru Edwards Categories: Apple, Editorial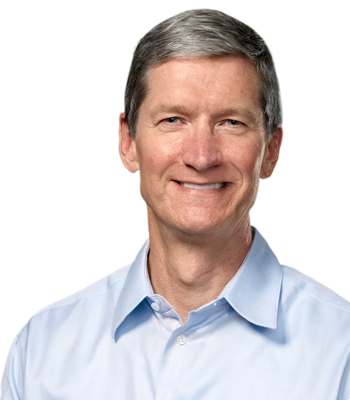 In 2009, Apple chief executive Steve Jobs stepped down unexpectedly – for the first time.
Now, Tim Cook, Apple's new chief executive, is in the same place as he was before, being asked to lead a company that's associated, in many minds, with Jobs himself.
In 2009, I asked Marshall Goldsmith, the author of What Got You Here Won't Get You There, and 23 other books, and a columnist for the Harvard Business Publishing Web site what he thought Cook should do. Below are excerpts from that conversation.
Let's talk about Tim Cook. What sort of problems does he face, taking over for an iconic CEO like Jobs?
Big problems. Its not any fault of his. His problems are not that something's wrong with him. His problems are that he's replacing an icon. I was at UCLA when John Wooden was the basketball coach. The next coach was Gene Bartow, who got fired for winning 90 percent plus of his games. He wasn't John Wooden. It's incredibly difficult to replace someone who has seen as an icon.
The only thing I don't think people don't understand about good leaders is that they're both good and lucky. A lot of it is timing. If Jack Welch was still the CEO of General Electric, he wouldn't nearly be the icon he is today. The timing was good. General Electric's stock would have tanked whether he left or if he had stayed. But he happened to leave at the right time and so he came off as an iconic, do no wrong figure. But he was lucky. I'm sure he was a great CEO, but the thing is you can be a great CEO and the corporate results can tank.
Click to continue reading 5 things Tim Cook must do to replace Steve Jobs as Apple CEO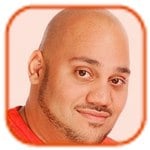 Posted by Andru Edwards Categories: Corporate News, Editorial, Google

I was just wondering what Google was going to do to prevent getting shut out of the mobile phone business. It was as if Google was down 1-0 in the bottom of the ninth. With two outs, Google stepped up to the plate and hits a walk-off home run, with its purchase of Motorola Mobility.
This scenario is fascinating for a number of reasons. First of all, somewhere along the line, both Apple and Microsoft took a terrible dislike to this Android nonsense. First, Microsoft cozies up to Nokia to subvert Android (to no avail). Then Microsoft, Apple, and others pulled a trick play to get the Nortel patent assets in an effort to develop a patent portfolio to screw Google.
So Google knows it's toast if it doesn't do anything. But what would it do? Did anyone call this one? Certainly, not me.
Let's face it, when it comes to mobile phone patents, Motorola easily has as many or more than Nortel, which is more into fiber and other comm patents. Google is now one up on the rest of these folks.
Click to continue reading Why Google's Motorola purchase is a genius move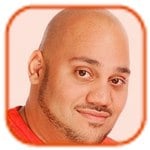 Posted by Andru Edwards Categories: Cell Phones, Editorial, Hot Deals
Yes, you can get a free cell phone with government assistance. If you make very little money, or you're part of other federal programs such as public housing, food stamps, SSI, or Medicaid, you can get a free mobile phone paid for by a fee on everyone else's phone bills.
This program has been around for years. According to the FCC, the government has been subsidizing landlines since 1984; the program, now called LifeLine, added mobile phones in 1997. LifeLine was enhanced in 2005 during the Bush administration, and TracFone's SafeLink, the first purely free LifeLine phone brand, started disbursing free phones in 2008.
"The telecoms haven't done a very good job promoting LifeLine, and the penetration rates have been dismal," said Jose Fuentes, Tracfone's director of government relations. TracFone operates SafeLink.
LifeLine is funded by the Universal Service Fund, which you see as a surcharge on your phone bill. Established by a 1996 law, the USF makes sure that people who live in rural and low-income areas, as well as schools and libraries can get phone service. It doesn't make a distinction between wired and wireless phones; you can get a subsidy for either, but you have to choose one.
Click to continue reading Here's how to get free cell phone service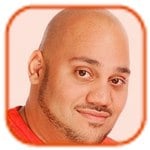 Posted by Andru Edwards Categories: Apple, Editorial, Features, Software
I upgraded my MacBook Pro to Apple OS X Lion in a lunch hour. Okay, it wasn't a lunch hour—I couldn't wait that long—but even more astonishing than the expediency (30 minutes to download and 35 to upgrade) was the effortlessness of the process.
At 9am yesterday morning, I opened the Mac App Store, clicked purchase, and let the installer work its magic. When I returned to my machine, it donned a fresh new log-in screen and a new OS. As tech journalist, this ought to have delighted me. Instead, I was left hungering for more.
It's not that Lion isn't a graceful creature; Apple's latest OS adds poise to an already agile predecessor. The 250 new features—Mission Control has already changed how I work—touch every corner of the OS and surpass the 150 additions of the refinement-focused Snow Leopard. Yet I can't help feel that something important is happening—has already happened—to very concept of the OS.
Click to continue reading Mac OS X Lion: Has the OS become just another app?
© Gear Live Inc. – User-posted content, unless source is quoted, is licensed under a Creative Commons Public Domain License. Gear Live graphics, logos, designs, page headers, button icons, videos, articles, blogs, forums, scripts and other service names are the trademarks of Gear Live Inc.