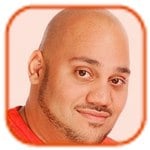 Posted by Andru Edwards Categories: Editorial, Features, Video Games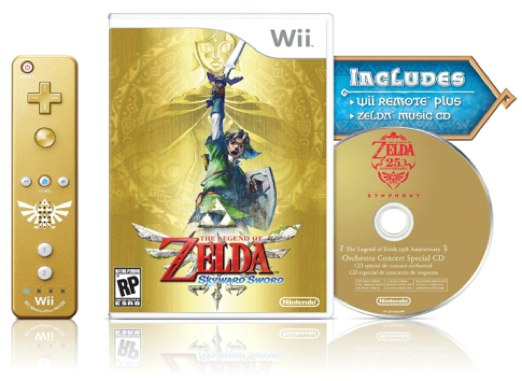 Here we are in the week before Christmas, and while we hope that everyone's got their holiday shopping completed, we know from experience that it's a little too optimistic to think that way. We put together our 2011 Holiday Gift Guide in order to help guide you, but we've heard loud and clear that some of you felt the guide was a little light in the video game area. With that in mind, we've decided to compile three big holiday game releases that we think you should add to your wish list, if you haven't already. The holiday season is chock full of major game releases, so this obviously isn't a definitive list. Instead, it's a look at three titles that we think you shouldn't miss. A big thank you goes out to Sony's Xperia Play, which sponsored this post - if you're looking for the ultimate smartphone that can also run Playstation games, you'll wanna check out the Xperia Play.
These games should all be easy to find at your local Best Buy, Target, Walmart, Gamestop, and the like - so you don't have to wait for slow shipping that might ruin an otherwise perfect Christmas gift exchange. Now, on to the list - click on through for our thoughts!
Click to continue reading 3 big holiday game releases to add to your wish list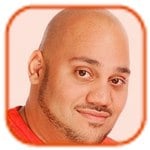 Posted by Andru Edwards Categories: Editorial, Features, Handhelds, PC / Laptop
Normally at this time of the year, I predict tech trends for the New Year. As I think about 2012, I realize that over the next 12 months, the personal computing and consumer electronics industries are poised to see some big disruptions that could change their course for the next five years.
In fact, I believe that when we end 2012, we will look back and realize that it was the most disruptive year we will have had in personal computing in over a decade. In the next 12 months, the market for personal computers of all shapes and sizes will have changed dramatically.
So, what will be the major forces that could reshape the PC business in 2012? There are four technologies and trends in the works that I believe will force the computer industry in a new direction.
The first will be Intel's huge push to make ultraportables 40 percent of its laptop mix by the end of 2012. Although I don't believe it will achieve that goal, especially if ultrabooks are priced above $899, the fact is that ultrabooks are the future of portable computing. Instead of thin and light laptops driving the market as they are now, ultrabooks, which are thinner and lighter, with SSDs and longer battery life, will eventually be what all laptops will look like in five years. The heavier and more powerful laptops that exist now won't go away completely since there are power users who will still need that kind of processing power. But ultrabooks will be the laptops of the future and 2012 will be the first year of their major push to change the portable computing landscape.
There is an interesting twist with ultraportables that could be even more important starting next year: the introduction of ultraportables with detachable screens that turn into tablets. In the past, this hybrid, as it is called, ran Windows when in laptop mode and Android when in tablet mode. But this approach was dead in the water from the start. With Windows 8 tablets ready to hit the market next fall, you will see ultraportables with detachable screens that will run Windows 8 with the Metro UI both on the laptop and in tablet mode. This will bring a level of OS consistency across both device modes and I think that this concept is a sleeper. In fact, if done right, this alone could reshape the traditional PC market in the near term.
Click to continue reading 2012: The Year everything gets disrupted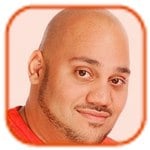 Posted by Andru Edwards Categories: Editorial, Features, Science
Protecting the nation's electric grid from cyber attacks is imperative, but a lack of standards and a designated federal agency to handle the issue could hamper progress, according to a new study.
"With rapidly expanding connectivity and rapidly evolving threats, making the grid invulnerable to cyber events is impossible, [but] improving resilience to attacks and reducing the impact of attacks are important," according to the Massachusetts Institute of Technology (MIT).
The 268-page report focuses on the future of the electric grid, with a chapter on cybersecurity efforts.
"Much as cybersecurity was not a key factor in the design of the Internet, cybersecurity has not been a high priority—until recently—in designing grid components," researchers concluded.
It's not cheap to secure the grid, however. A 2011 report from the Electric Power Research Institute (EPRI) estimated that it would take at least $3.7 billion to secure grid cybersecurity. Trouble is, "the probability of a serious event is still very low," so it's difficult to get businesses to invest in grid cyber efforts.
That could change as more and more devices come on to the grid, and consumers turn to generating their own electricity via fuel cells, wind turbines, solar roofs, and the like.
Click to continue reading How do we protect the power grid from a cyber attack?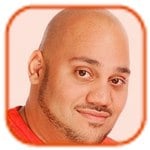 Posted by Andru Edwards Categories: Editorial, Features, Handhelds, Transportation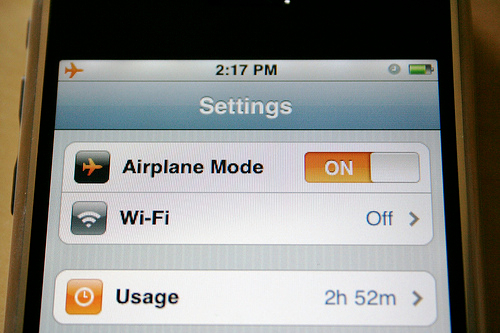 I must confess that I sometimes neglect to power down my iPad, iPhone, and other electronics during takeoff and landing. People near me also don't switch off their iPods either, and yet, despite flight attendants' instructions to turn off our electronics, the plane arrived at its destination safely.
Chances are, we weren't the only ones who broke the familiar rule. So just why does the Federal Aviation Agency (FAA) still require people to turn off their gadgets?
A Sunday report from the New York Times claims that even the FAA hasn't found proof that the use of electronics pose a threat during takeoff and landing. But FAA spokesperson Les Dorr told the Times that it would prefer to be overly cautious when it comes to the policy.
In 2006, the FAA commissioned the Radio Technical Commission for Aeronautics to test the effects of cell phones and other portable electronics on flights.
It concluded that there was "insufficient information to support changing the policies," Dorr said. "There was no evidence saying these devices can't interfere with a plane, and there was no evidence saying that they can."
Click to continue reading Why do we have to turn off electronic devices during flight takeoff and landing?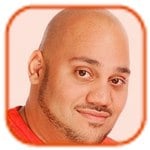 Posted by Andru Edwards Categories: Editorial, Features, Hot Deals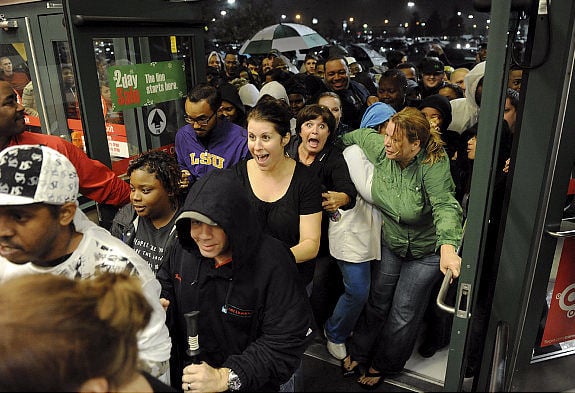 With the sheer number of sales and offers being flung around during Black Friday weekend, there's a chance that you may encounter an item you're interested in that doesn't appear in any ad. Although you can easily price compare offers from competing stores, how can you be certain that it's actually the best deal you can get? Below, we've detailed a few steps that you should take to ensure that your purchase is a wise one. And though you may feel pressure to move quickly on Black Friday — with extremely limited-time offers and deals selling out — a few moments spent researching will make you much less likely to regret your purchases later.
1. Know the Price History for the Item: Many people don't realize that there's an option on dealnews that allows you to view expired deals. This info is useful when assessing the dealworthiness of a current price for a specific item. If the model you're considering was offered for less a few weeks or months ago, it's probably a pretty weak Black Friday deal. We've noticed a few such offerings in the ads already, so be on the lookout.
2. Consider Other Colors: If you're not particular about the color of your item, it's worth doing a quick check to see if a less-mainstream colorway is seeing stronger discounts. For example, some of the deepest cuts on items like Vibram FiveFingers shoes tend to be brightly-colored styles. When searching for additional options, keep in mind that sometimes the model number integrates color information. (Cameras and camcorders frequently do this.) Simplify the model number to broaden your search, and you may find a blue camera for less than the standard black or silver model you were originally considering.
Click to continue reading 8 rules to get the best deals on Black Friday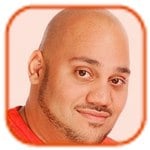 Posted by Andru Edwards Categories: Apple, Editorial, Music, Software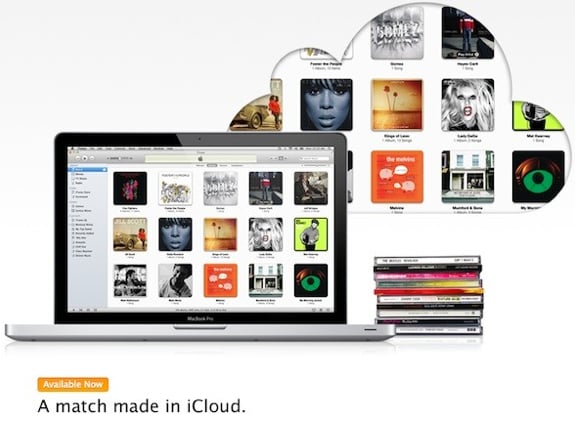 I belong to the MP3 generation. Mine was the first to confront the choice between an $18 CD filled with marginal tracks and free MP3 downloaded from Napster in minutes. It was a test of character, and like many of the MP3 generation, I failed. But my days as a copyright violator, music pirate, and intellectual property profiteer ended long ago, and after enabling iTunes Match, previous guilt is gone.
To be fair, I haven't actually stolen music in years. I actually have multiple music service subscriptions, mostly because I am too lazy to cancel when I switch. So I have access to Rdio, Zune Pass, Rhapsody, Slacker, and Spotify Premium. But the truth is, I have a 32GB music collection sitting on my home PC that was built illegally downloading from services like Napster, Limewire, and BitTorrent. But now Apple is offering me amnesty for just $25 a year.
Apple's iTunes 10.5.1 launched yesterday, and it includes the much-anticipated Match feature. Install the software and it will scan your hard drive for music and make high-quality, 256-Kbps AAC versions of every file available to you in the cloud. The kicker is that this includes not just songs you purchased through iTunes, but any music file on your system, no matter where or how you got it. It will cost $25 a year to maintain access to this newly rebuilt and legal library, but for that price you can have access to up to 25,000 songs. Apple will pay the labels a small fee for the rights, but all you pay is the $25 per year. For those of us in the MP3 generation, this is library liberation.
Click to continue reading With iTunes Match, Apple has ended piracy as we know it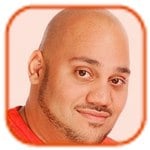 Posted by Andru Edwards Categories: Apple, Editorial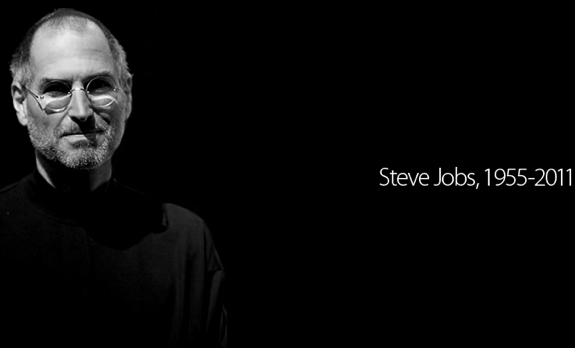 While browsing through Quora yesterday, I came across a question titled "Why did Steve Jobs choose not to effectively treat his cancer?" As someone who was deeply saddened by the death of Steve Jobs, I stopped and clicked to give it a read. If you're unfamiliar, Quora is a site that lets anyone ask a question, and anyone else can answer those questions. It works pretty well. The best answers get voted up by the community. As of this writing, there's an answer that has over 500 votes, written by Ramzi Amri, a surgical oncologist and Harvard medical faculty member. And it's chilling to read.
In a nutshell, Amri states that in his expert opinion, had Steve Jobs chosen to treat his pancreatic cancer using traditional methods from the get-go, he would likely have made a full recovery due to the type of cancer he had. Instead, Steve decided to undergo all sorts of alternative treatment options before opting for conventional medicine, and "it seems sound to assume that Mr. Jobs' choice for alternative medicine could have led to an unnecessary early death."
The post goes on to explain, in remarkably undertandable detail, the type of cancer that Jobs had, how it could have been treated, and why it would likely have been a success. It also talks about what happened instead due to Steve waiting and putting off traditional treatment.
Now, we aren't doctors (nor do we play them on TV,) but if true, we can say that it's a damn shame that the reason for the loss of Steve Jobs at the early age of 56 may have been avoided simply by making the decision to go with the traditional (highly successful) treatment for his condition. Of course, how we are all taken care of is our own personal choice, a choice that Steve himself had as well, but that makes it no less difficult to fathom.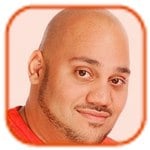 Posted by Andru Edwards Categories: Apple, Editorial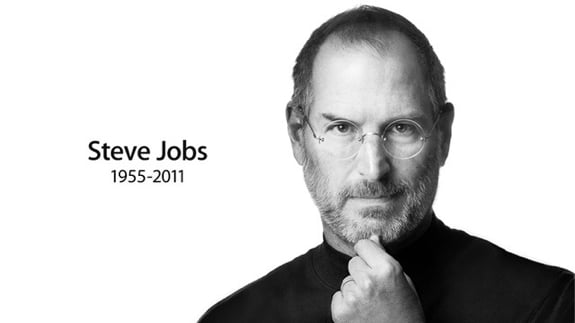 Steve Jobs, the enigmatic and elusive chief executive of Apple, has died. He was 56.
His passing comes just one day after Apple unveiled its latest smartphone, the iPhone 4S. Tim Cook, the company's new CEO took the stage on Tuesday to unveil the phone and champion the many successes that Apple had accomplished under Jobs's tenure. Many of us hoped that the company's signature "one more thing" would be an appearance by Jobs, but we had to suffice with Cupertino's new product lineup, which Jobs no doubt had a hand in guiding.
Though Jobs suffered through various health setbacks in the past few years, he helped shape Apple into the powerhouse it is today. Few companies have people lined up around the block for their latest smartphone and hardware manufacturers would love even a fraction of Apple's iPad market share. Yesterday, Cook said that Apple has now sold 250 million iOS devices, all of which had to pass muster with the notoriously meticulous Jobs.
During his time in the tech spotlight, Jobs amassed a personal fortune of $8.3 billion, according to the latest figures from Forbes. He inspired an action figure, a fake blog persona, and numerous parodies featuring admirers donning his trademark uniform of black turtlenecks and jeans.
It wasn't always that way, though. Apple started like many a tech startup – in a garage. It was 1976 and the product was the Apple-1. There was no casing, power supply, keyboard, or monitor, and it was $700. Jobs and co-founder Steve Wozniak only sold about 200 of the devices, making about $20 each, but they had more success with the Apple II.
Click to continue reading Steve Jobs, 1955-2011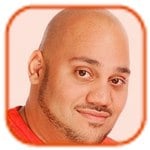 Posted by Andru Edwards Categories: Apple, Editorial

The death of Steve Jobs has generated tributes from the Apple visionary's colleagues, peers, rivals, and many who simply admired him from afar. Here's a roundup of what some of those people were saying in publicly released statements and on social media sites like Twitter and Facebook about Jobs after news of his passing was confirmed on Wednesday:
"Michelle and I are saddened to learn of the passing of Steve Jobs. Steve was among the greatest of American innovators - brave enough to think differently, bold enough to believe he could change the world, and talented enough to do it.

"By building one of the planet's most successful companies from his garage, he exemplified the spirit of American ingenuity. By making computers personal and putting the internet in our pockets, he made the information revolution not only accessible, but intuitive and fun.

"And by turning his talents to storytelling, he has brought joy to millions of children and grownups alike. Steve was fond of saying that he lived every day like it was his last.

"Because he did, he transformed our lives, redefined entire industries, and achieved one of the rarest feats in human history: he changed the way each of us sees the world.

"The world has lost a visionary. And there may be no greater tribute to Steve's success than the fact that much of the world learned of his passing on a device he invented. Michelle and I send our thoughts and prayers to Steve's wife Laurene, his family, and all those who loved him."
—U.S. President Barack Obama and First Lady Michelle Obama
Click to continue reading Tech, political, celebrity communities pay tribute to Steve Jobs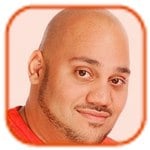 Posted by Andru Edwards Categories: Apple, Editorial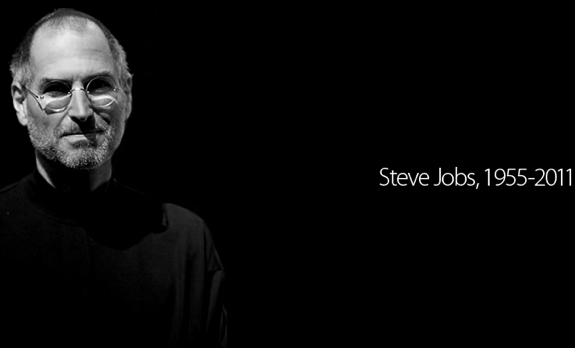 The family of former Apple chief executive Steve Jobs said that he died "peacefully" on Wednesday, surrounded by his family. A memorial Web site will be posted.
Jobs passed away at the age of 56. Jobs is survived by his wife Laurene and two children, as well as a daughter from a previous relationship.
On August 24, Jobs stepped down, stating that he could no longer meet his duties and expectations as Apple's chief executive. Jobs was diagnosed with and treated for a rare type of pancreatic cancer in 2004, but he said the 2009 absence was not a resurgence of that cancer. He took a medical leave of absence in January.
In a statement, Jobs' family said he died peacefully.
Click to continue reading Steve Jobs died peacefully, according to family
© Gear Live Inc. – User-posted content, unless source is quoted, is licensed under a Creative Commons Public Domain License. Gear Live graphics, logos, designs, page headers, button icons, videos, articles, blogs, forums, scripts and other service names are the trademarks of Gear Live Inc.