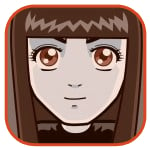 Posted by Sheila Franklin Categories: Corporate News, Editorial, Internet, Movies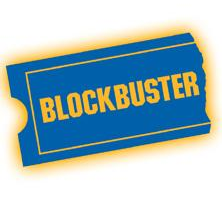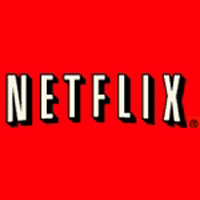 If you are a Netflix devotee, you may have noticed that the site was down for over 12 hours this week, but what you may not be aware of is the fact that their stock price hit the lowest it has in over two years. Lowering monthly fees by $1.00 and thereby losing profits is one of the company's attempts to compete with the mega-giant Blockbuster. Yesterday their stock dropped to $15.62 then rebounded to $16.10 (a loss of 6.8%) as an indication of stockholders' distress. Statistics also indicate that last month they had a decrease of 55,000 subscribers since April. They may lose even more profit as they invest in new tech to allow online movies that can be viewed on TV via high-speed Internet connections.
The company has had its share of problems since Blockbuster offered the option to swap DVDs at their stores instead of waiting for the mail. We love Netflix for its originality and are not thrilled with the fact that they may be knocked down because of that glorious concept known as competition. We have watched our neighbor video stores crumble because of Blockbuster's large scale takeover efforts and hope that the beleaguered rival can take a bite back and retain its standing.
Read More

| MSNBC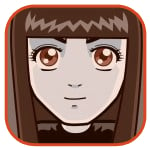 Posted by Sheila Franklin Categories: Corporate News, Editorial, Household, Internet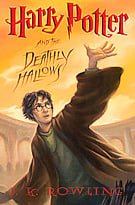 Mommy, make them stop! We are frankly tired of hearing about whether or not actual facts have been leaked about "Harry Potter and the Deathly Hallows." Scholastic Corporation is reportedly suing book distributer Levy Home Entertainment and DeepDiscount.com for leaking information, pictures, and advanced copies before the book's American debut at 12:01 a.m. (0401 GMT) on Saturday. Most of us realize that negative publicity can often be just as beneficial as positive PR and suspect that this is no exception. We rate it right up there with the whereabouts of Paris Hilton at any given moment.
Read More

| Reuters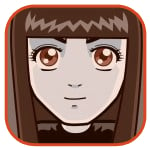 Posted by Sheila Franklin Categories: Corporate News, Editorial, Household, Misc. Tech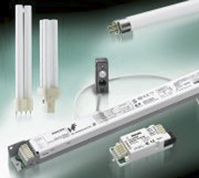 Royal Philips Electronics has just launched a global campaign dubbed asimpleswitch.com. The site suggests that if each of us pledges to change 3 energy-saving bulbs we will save 984 kg of CO2 and approximately €288 (~$397.00.) We assume that means per year, although it isn't mentioned. They also suggest Philips products, such as their Actilume system, to help you save energy and offer a suggestions how you can "start a movement" or "take action."
We're all for giving credit where it is due, but in this instance we may have a brighter idea. We're thinking that if this very large corporation just took the money they sank into the website and the publicity around it and just gave every household one lightbulb, they would be doing a heck of a lot more than just chatting about it or hawking their wares.
Read More

| Philips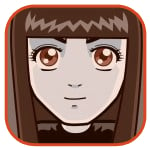 Posted by Sheila Franklin Categories: Cell Phones, Editorial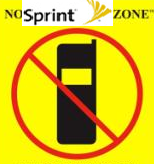 Word has it that Sprint has a few lessons to learn when it comes to public service. June 29, it sent out letters to customers telling them it would shut off service effective July 30, claiming "the number of inquiries you have made to us during this time has led us to determine that we are unable to meet your current wireless needs."
After noting this again on one of our local stations, we understood this to mean that about 1000 subscribers calling the company too many times in one month were subject to this cessation of service. Now it appears that about 200 of these turn out to be U.S. Army soldiers, according to Sprintusers.com., where one soldier nicknamed "Shafted" has made plans to contact his senator and every other media outlet he can because cell phone service complained about roaming charges.
Our point here is this. If a company is going to be rude to an extent that more than a few stories are reported about them in a negative way, can they survive in a highly competitive cellular market? In this case, we really have to wonder.
Read More

| BetaNews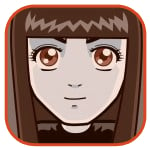 Posted by Sheila Franklin Categories: Editorial, Household, Transportation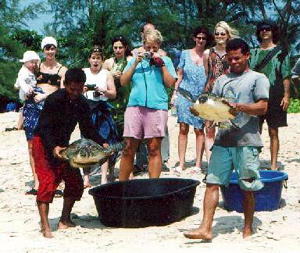 Thinking about this summer's vacation? Now it is possible to head for some exotic place that won't cost you a fortune to stay once you get there. The gimmick here is Charity Guide, a not-for-profit online organization that offers public service projects to those who want to make the most of their unused days this year, instead of just going to Disney World. Choose dates and time, and volunteer for such projects as creating a tree nursery in Equador, saving sea turtles in Thailand, or curtailing vanishing wetlands in Brazil.
In most instances you will receive room and board in exchange for you not only visiting a foreign country, but by helping them to help themselves. Check them out for even smaller contributions you can make by offering an iota of time that you might otherwise spend growling about the effects of global warming by building a solar oven or patronizing green hotels.
Read More

| Charity Guide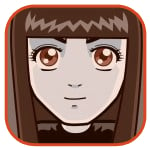 Posted by Sheila Franklin Categories: Apple, Cell Phones, Editorial, Handhelds, Portable Audio / Video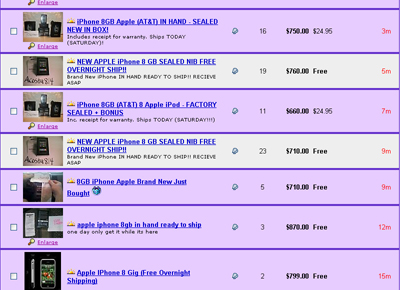 After Gear Live's coverage of all the news about the release of the iPhone, we watched excited shoppers stand in line overnight and run into the Apple store on Release Day as if they had just won a marathon. We just couldn't believe all the sickos that have decided to sell their obviously non-cherished iPhones on eBay this past weekend. This page alone featured over 60, and over 260 items were listed in all with the average price being between $550.00 and $750.00. Greedy, greedy, greedy. What else can we say?
Read More

| eBay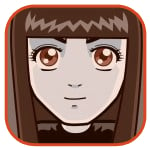 Posted by Sheila Franklin Categories: Editorial, Internet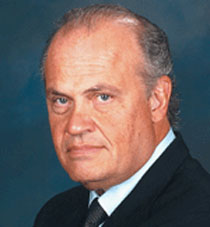 Aside from all the hoopla surrounding the possible entering of actor/former senator Fred Thompson into the presidential race, it seems that the man is a veritable blogging fool. He has been seen on many conservative sites, posting a wide variety of contributions and opinions. Here is one guy who knows how to get the attention of Republican geeks on line and actually enjoys the pastime, while praising the blogosphere as part of "a true information revolution." At least we will have a public account of his opinions should he eventually become subject to "flip flop" tactics.
Read More

| Reuters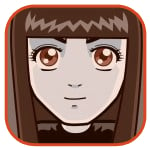 Posted by Sheila Franklin Categories: Editorial, Internet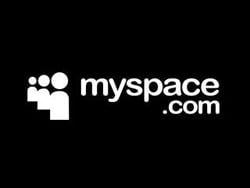 Watching my local news station last night, I heard a story about a local District Attorney who had listed 28 local sex offenders that he and his team had found on MySpace. Although we don't always agree with our local politics, we applaud the efforts of this group to go to the trouble to research and list the offenders which were removed from MySpace, who continuously deal with the problem. Michigan's Mike Cox warned parents to be more aware of their children's activities online. Gear Live goes one step further and hopes that more localized officials/police departments/concerned families take the hint and follow suit.
Read More

| Fox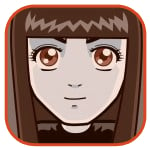 Posted by Sheila Franklin Categories: Corporate News, Editorial, HDTV, Home Entertainment, Movies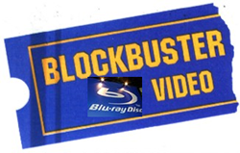 Blockbuster has decided to rent only Blu-ray in 1,450 of its stores beginning next month when it expands its inventory. Renting both formats in 250 stores late last year, the company said that consumers preferred Blu-ray more than 70% of the time. It will continue to rent both types in those original stores as well as online. Gear Live was so curious about the decision that it studied the "facts" and came up with this:
More titles were available on Blu-ray than HD.
Several of the major studios, including Disney, were releasing exclusively Blu-ray titles.
Sony Playstation 3 already comes equipped with Blu-ray capability.
Releases of the popular Casino Royale, Spiderman, and Pirates of the Caribbean came out solely on Blu-ray.
We are still thinking that maybe a battle has been won, but certainly not the DVD war. We just don't think that buying a new player is worth the price of admission just yet.
Read More

| CNN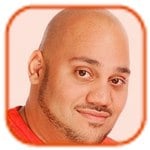 Posted by Andru Edwards Categories: Broadband, Corporate News, Editorial, Features, Household

Vonage E-911 isn't helping us at all in our home. For some reason, despite inputting the correct address over and over, Vonage automatically changes it to a completely different address. One that isn't even in the same city, in fact. At first, it was an annoyance. You see, when we signed up for Vonage, we gave them our address and thought that was that. A couple weeks later, we got a confirmation email saying that the address we submitted was accepted - however, in the email, it listed an address we had never seen before. Odd, we thought. We changed it back, and went along on our way…until a couple weeks later we got the same email. Our change has been accepted, but…again, Vonage changed our submission to that same address in a city that is ten minutes from where we have service. We changed it back, and dropped Vonage a support email. We never heard back from Vonage on support. However, two days ago we needed to call an ambulance to rush our 3-year old to the hospital in what was a life-threatening situation. Fortunately, the 911 operator has our correct address come up on her screen - something that when you are in the midst of an emergency, you don't want to take the time to have to recite.
However, the day AFTER that frantic 911 call, guess what we found in our email inbox…
Click to continue reading Vonage Keeps Changing Our E-911 Settings To An Incorrect Address
© Gear Live Inc. – User-posted content, unless source is quoted, is licensed under a Creative Commons Public Domain License. Gear Live graphics, logos, designs, page headers, button icons, videos, articles, blogs, forums, scripts and other service names are the trademarks of Gear Live Inc.