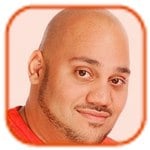 Posted by Andru Edwards Categories: Apple, Editorial, Features, PC / Laptop, Software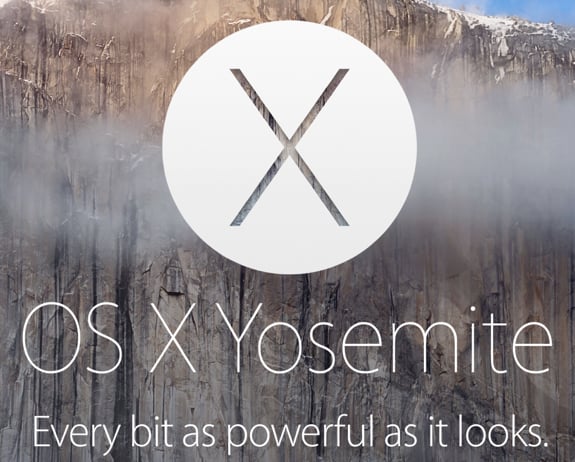 OS X 10.10, better known as Yosemite, represents the next-generation in Apple's desktop operating system. Yosemite brings a new look to the desktop experience, and also ties OS X and iOS together through a feature called Continuity that I bet will make work a lot easier for Apple users. With any big change, customers will wonder if their older hardware will be supported. We recently received this question from a reader named Steve:
Q: I'm excited to check out OS X Yosemite once it launches, the redesigned interface looks great! My MacBook Air is from 2010, and I was curious if you knew if it would run Yosemite without any issues, or if I have to upgrade my computer?
A: I agree--I think the look and feel of OS X Yosemite is a breath of fresh air. I've been using the Developer Preview since it was made available at WWDC 2014, and when I use a Mac that is running Mavericks or earlier, it already feels like a big step backwards from a design perspective. Now, on to system requirements! The nice thing about Yosemite is that Apple hasn't changed any of the system requirements from what was required to run Mavericks. In other words, all Macintosh products capable of running OS X Mavericks will be supported by Yosemite; as with Mavericks, 2 GB of RAM, 8 GB of available storage, and OS X 10.6.8 (Snow Leopard) or later are required to upgrade. To make it easier to figure out if you're specific Mac is compatible, here is a listing of all the Apple hardware that is Yosemite-capable:
iMac Mid-2007 or newer
MacBook (13-inch Aluminum, Late 2008), (13-inch, Early 2009 or later)
MacBook Pro (13-inch, Mid-2009 or later), (15-inch, Mid/Late 2007 or later), (17-inch, Late 2007 or later)
MacBook Air (Late 2008 or later)
Mac Mini (Early 2009 or later)
Mac Pro (Early 2008 or later)
Xserve (Early 2009)
As you can see, anyone who has bought a Mac within the past five years is covered and will be able to run OS X Yosemite. Mac Pro, MacBook Air, and MacBook aluminum buyers as far back as 2008 are also good. In fact, some MacBook Pro and iMac buyers from back in 2007 can even get in on the Yosemite action, and those computers are now 7 years old! This is a pretty large blanket of Mac users that will be able to enjoy the next generation of OS X, and I comment Apple for including as many Macs as it did.
OS X 10.10 Yosemite is set to launch later this fall, and will be available exclusively on the Mac App Store. At WWDC, Apple announced that it will be made available completely free to its users. Can't beat that!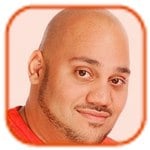 Posted by Andru Edwards Categories: Apple, Cell Phones, Editorial, Handhelds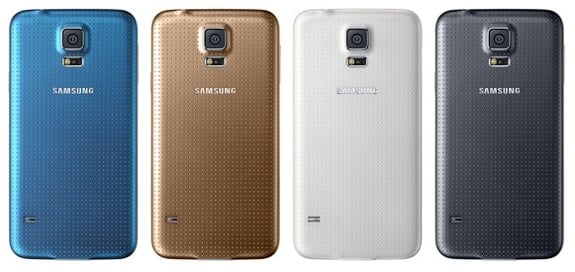 I wanted to publish some of my thoughts on the new Samsung Galaxy S5 smartphone in response to a few comments I've seen others making. Some random clarifitations:
1) While the Galaxy S5 does have a fingerprint sensor, it is bad enough that it will just be a frustration for those who try it out, and they'll likely disable it. Unlike Apple's Touch ID, Samsung's requires a vertical swipe at a very specific angle (or, non-angle.) With Touch ID on the iPhone 5s, you simply press your finger to the Home button, and it instantaneously unlocks your phone. The S5 scanner only works when you scan your finger straight down, towards the bottom of the phone, making it difficult to unlock the phone with one hand. The implementation on the Galaxy S5 is nowhere near as simple.
Click to continue reading Thoughts on the Samsung Galaxy S5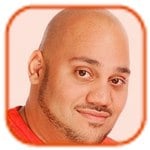 Posted by Andru Edwards Categories: Apple, Cell Phones, Editorial, Features, PC / Laptop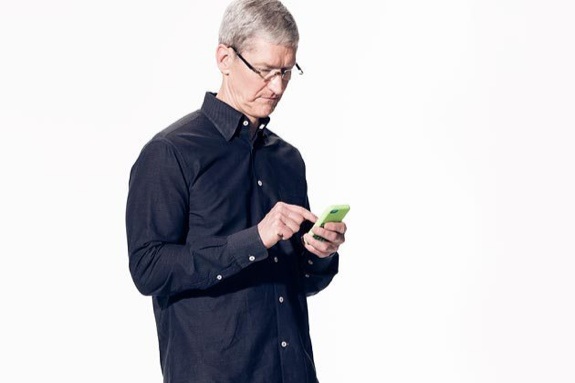 I was talking with my pal Dave Scherer from PWInsider today about Apple's performance, and he seems convinced that AAPL is no longer a good buy as far as stock is concerned. He basically believes that due to lower cost competition, Apple's higher-priced items won't sell as well, and that's why the stock was down after the earnings report. Of course, while I am no stock market expert, I definitely have an alternate view on how Apple will perform. My viewpoint, after the break.
Click to continue reading On Apple's Q1 2014 performance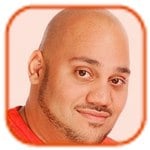 Posted by Andru Edwards Categories: Editorial, Features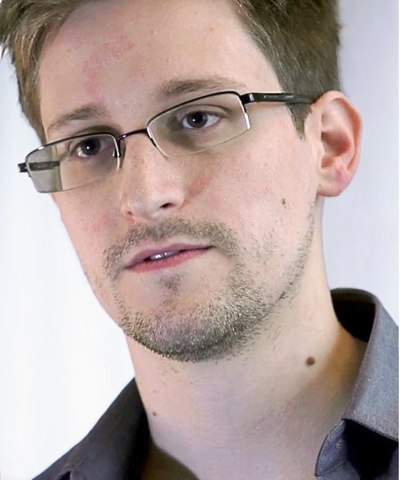 One of my journalist friends, Monica Guzman, sent me an email asking what I'm looking forward to for 2014 as it pertains to technology and gadgets. There's a lot that I'm looking forward to, since I see 2014 as a marquee year--one that we will look back on as having brought us devices and convergence that we've been waiting for, for years. However, when I thought about it more, there was one thing that was more important to me. Here's how I responded:
Click to continue reading My one big 2014 wish for the tech sector: Bring back privacy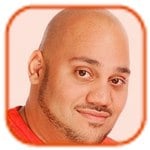 Posted by Andru Edwards Categories: Apple, Cell Phones, Editorial, Features, Handhelds, Mods / Hacks, Movies, Software, Videos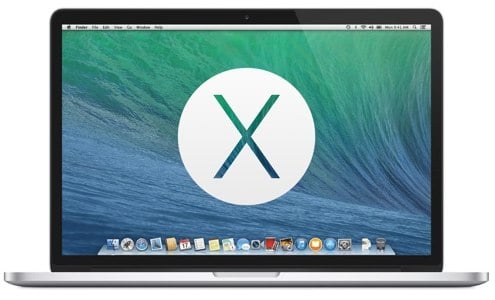 We've come to the end of another year, and as we wave goodbye to 2013, we figured it was only fitting that we share the most popular stories published on Gear Live this year, as determined by our readers (we've also got the top ten most read stories regardless of publish date, as well as the ten most popular Gear Live videos of 2013!) These are the ten stories that were read the most, and when you consider that fact, it's pretty surprising to see what made the list. Let's kick it off with our most read story of the year:
OS X 10.9 Mavericks Developer Preview 3 now available:
Anticipation for Apple's newest desktop operating system, OS X 10.9 Mavericks, trumped all other news here on Gear Live in 2013!
Click to continue reading Top 10 Gear Live stories of 2013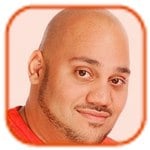 Posted by Andru Edwards Categories: Apple, Editorial, Rumors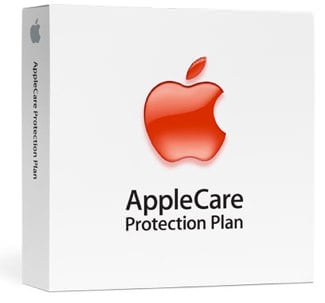 The rumor mill has been buzzing with regards to significant changes that will be coming to AppleCare, Apple's popular standard and extended warranty program. Interestingly, it appears that AppleCare support for iPhone, iPod touch, and iPad is about to become much more of a pain for customers. This marks a significant change where Apple will seemingly make a decision to make the customer service experience worse rather than better, all in the name of saving a ton of money.
Click to continue reading Do the rumored AppleCare changes mean worse iPhone customer service?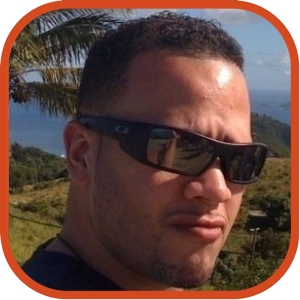 Posted by Jason Diaz Categories: Cell Phones, Editorial, Features, Google, Software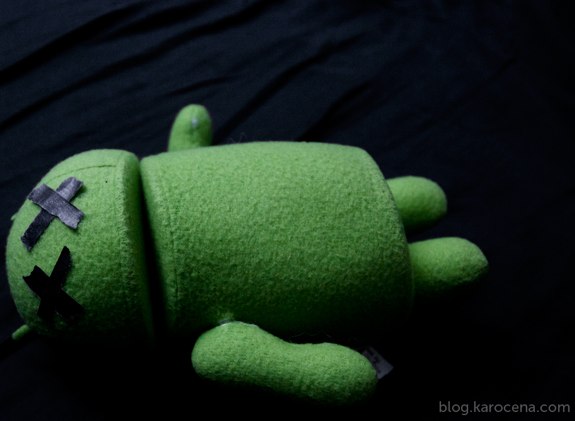 "It's important that Apple not be the developer for the world. We can't take all of our energy, and all of our care, and finish the painting and have someone else put their name on it." - Tim Cook, Apple CEO
The same statement rings true for Google. If others are reaping the rewards, and little to nothing is left for oneself, then what's the point? If a product does not meet the expectations set before it, then developing for it doesn't make much sense. If any given product is not self-sustainable, then it is not cost effective and eventually becomes a burden to the maker--even if users appear to enjoy using it. Make no mistake about it, Google is in the business of making money, and everything else is secondary (including good will.)
Google's co-founder and now recently-minted CEO, Larry Page, bought Android in 2005. He also brought along Andy Rubin, one of its creators, over to Google, who recently renounced his post as Senior Vice President of mobile Digital Content. Basically, the guy who was leading Android. It has been said that Sergey Brin, the other tandem co-founder, was not enthusiastic about the purchase. Former Google CEO at the time, Eric Schmidt, now Chairman at Google had a similar reaction. These somewhat pessimistic receptions were also shared by Vic Gundotra, Senior Vice President of Engineering. However, he recanted these thoughts at Google I/O 2010.
Click to continue reading Why Google will stop developing Android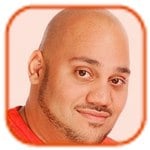 Posted by Andru Edwards Categories: Editorial, Features, Google, PC / Laptop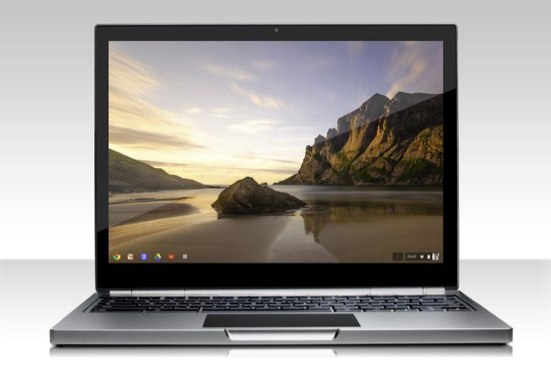 Today Google announced the Chromebook Pixel, an often-leaked touchscreen notebook computer that runs Chrome OS and is optimized for web browsing and cloud storage. The problem is that there is nothing that really sets the Chromebook Pixel apart from just about any other notebook computer to make it a compelling buy. In fact, it looks like a pretty stupid buy.
PRICE
Let's talk about the price of the Pixel for a moment. You can buy a fantastic Windows 8 PC or MacBook Air for the same price, both of which would blow away the Pixel in terms of usability. The Chromebook requires you to be connected to the Internet to be useful in any way, since it relies on cloud-based apps. A Mac or PC allows you to actually install apps on them, which you can launch when you are away from Wi-Fi, and get work done in.
Click to continue reading 3 reasons why you shouldn't buy Google's Chromebook Pixel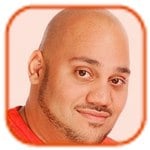 Posted by Andru Edwards Categories: Apple, Cell Phones, Editorial, Features, Handhelds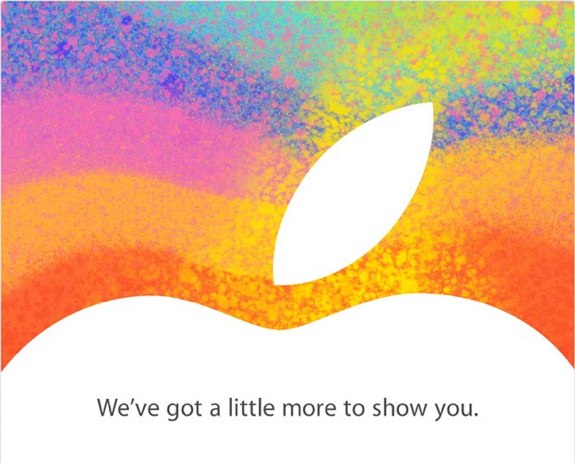 The day after Apple's latest earnings call, I got an email from a reader that asked if the days of Apple leading the world in consumer electronics innovation has come to an end, and if the playing field is leveling out:
Q: What's up with Apple? It seems the stock is down, profits are great, and products are stagnant, only seeing revisions rather than new product categories. Have they gotten too big to be as nimble as they used to be?
Coincidentally, I was browsing Facebook earlier, and I came across a post where a friend was very unimpressed by Apple's announcement of the 128 GB iPad:
Maybe it's the jet lag, but the latest 'New Thing' is a 128GB iPad?

This is it?

Where's Apple innovation?
I dunno, it seems that people expect way more from Apple than any other company. They update their iOS products on a yearly cycle, and they even updated the iPad mid-cycle last time (which people got upset about too, because it was too soon. Wait, what?)
Do people forget that the original iPod was released in 2001, and then the iPhone 6 years later, and then the iPad another three years after that? The iPad isn't even three years old yet, and people are saying Apple has lost something. Big, game-changing products like this take time.
Click to continue reading Ask Andru: Where is Apple's innovation? It takes time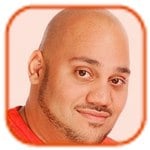 Posted by Andru Edwards Categories: Editorial, Features, PC / Laptop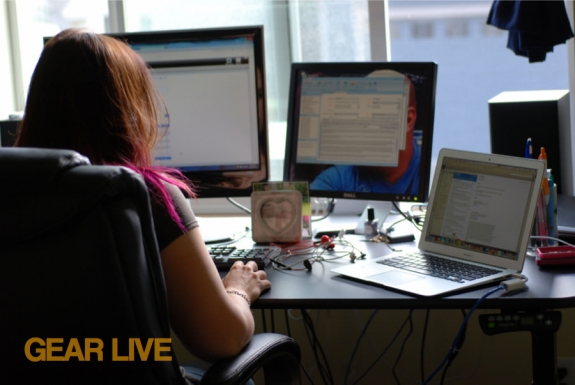 When it comes to using a PC, most users prefer to complete their tasks as quickly and easily as possible. Although most computers are designed to handle multiple tasks, there are still options available for users to allow them to work more efficiently. Here are five easy steps that you can take to add extra productivity when using a PC.
Click to continue reading 5 ways to tweak your PC for extra productivity
© Gear Live Inc. – User-posted content, unless source is quoted, is licensed under a Creative Commons Public Domain License. Gear Live graphics, logos, designs, page headers, button icons, videos, articles, blogs, forums, scripts and other service names are the trademarks of Gear Live Inc.