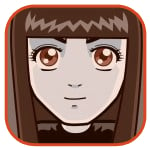 Posted by Sheila Franklin Categories: Cell Phones, Corporate News, Editorial, Handhelds, Movies, Music, Portable Audio / Video, Videos
Yesterday we told you about Nokia's four new offspring. We found a video that was done in honor of one of them, the N-81. We sure hope Nokia is paying attention. Not only can this help the career of the
boy
band singing it, Pop4Real, we would love to see commercials like this instead of the heavy sell that we are inundated with constantly. Heck, we were about ready to preorder one of the video/game players after listening to the catchy tune without even realizing that it will set us back €430 (~$588.00.)
Read More

| YouTube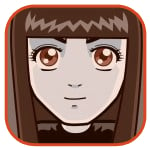 Posted by Sheila Franklin Categories: Corporate News, Editorial, Science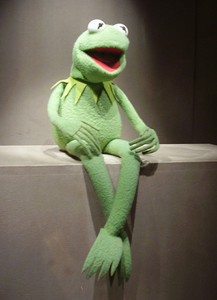 Our planet has about 6,000 species of amphibians that will become about 1/3 to 1/2 of that amount in our lifetime, according to Jeffrey Bonner, the chairman of Amphibian Ark. The U.S. based org is trying to raise $50 million to save them from extinction by declaring 2008 The Year of the Frog. The organization wants to establish 500 rescue facilities in places such as Africa and Latin America, where most of them now reside. Other frogs, toads, newts, salamanders, and caecilians (worm-like amphibians) would be shipped to existing aquariums, zoos, etc.
Plans for promoting the Ark include discussing the plan at the World Association of Zoos and Aquariums in Budapest when it meets this week, booking Kermit the frog to show up at Times Square during the ball dropping ceremony in New York, and naming 2008's Feb.29 "Leap Frog Day."
Bonner says four species secrete a substance on their skin that "completely inhibited the transmissions of AIDS — they stopped AIDS cold. We've yet to unlock those mysteries. But if we have no more frogs to work with or lose the one species that holds the key, we will have lost something of immeasurable value."
We have two suggestions right off the bat. Mr. Bonner, shouldn't you try to save the frogs for the frogs' sake, even if they have an additional bonus of being helpful in AIDS research? Let's not forget that amphibians and reptiles are also used as food, so we should all promise to stay away from eating frogs legs and eye of newt potions.
Read More

| USA Today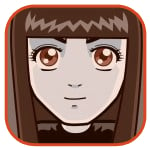 Posted by Sheila Franklin Categories: Corporate News, Editorial, Household, Toys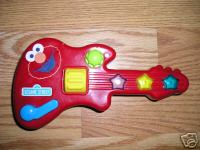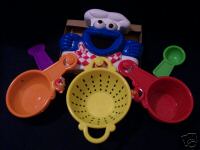 According to a recent study in Injury Prevention Journal, many recalled products that are never returned end up in thrift stores, garage sales, and on eBay. Researchers randomly picked 141 items for children recalled between 1992 and 2004, including baby walkers, furniture and riding toys. The items were found on 190 different auctions. The company says that it doesn't permit listing of U.S. CPSC recalled items and suggests that buyers check their "security and resolution" page.
We suggest they do more than that. With a mimimal effort we found an Elmo Guitar and Sesame Street Tub, Pots, and Pans, both up for sale on the site. Until eBay gets a clue, if you suspect that one of the items you want to purchase has been recalled, check with Mattel before you purchase.
Read More

| MSNBC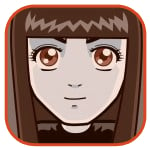 Posted by Sheila Franklin Categories: Corporate News, Editorial, Transportation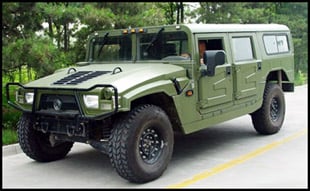 Just as the American Hummer was created as an offspring of the military Humvee, the Chinese car company Dongfeng developed the EQ2050 for theirs, complete with Cummins turbodeisel. Now they have taken that idea and created a civilian version called the Crazy Soldier. The new vehicle is to be launched early next year, at prices starting at about $185,000.00, hoping that telecom and forestry companies will see this is as a nifty knockoff. We hope they check the composition of the paint before they release it, thinking that the name of the vehicle may in fact end up describing its drivers and passengers.
Read More

| edmunds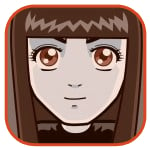 Posted by Sheila Franklin Categories: Corporate News, Editorial, Science, Toys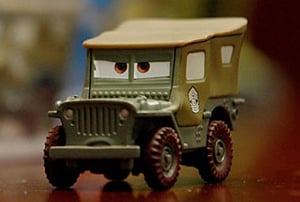 It is nearly impossible to ignore the fact Mattel is seemingly paying for their manufacturing sins as another recall was announced yesterday by U.S. Consumer Product Safety Commission. It includes 9.3 million play sets that have small magnets that are can be swallowed by toddlers in Barbie, Polly Pocket, and Tanner Playsets, as well as Batman and One Piece toys. The company is also recalling their die-cast "Sarge" Jeeps from the movie "Cars" that contain lead paint. For a list of recalled items in question, you can visit their website or call 888-597-6597 for information about the recalled toys with magnets, or 800-916-4997 for information about the recalled cars.
Two weeks ago, items from Mattel's Fisher Price line were also recalled. What bothers us, aside from the negligence and finger pointing between the overseas companies involved, is that so far Mattel's CEO Bob Eckert has only issued an apology. After reading about the effects of lead poisoning and noting that Mattel has set up a Children's Foundation as a means of funding for health-related issues, we suggest that they take this money to offer free testing and/or treatment for any of the kids that owned the recalled toys.
Read More

| Mattel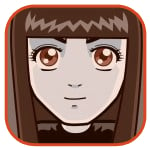 Posted by Sheila Franklin Categories: Editorial, Internet, Mods / Hacks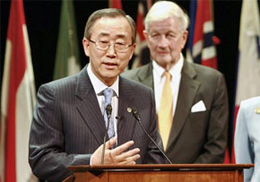 Three hackers broke into the United Nation's website this past weekend, posting the message, "Hey Ysrail and Usa dont kill children and other people Peace for ever No war." Identifying themselves as "kerem125," "Gsy," and "MOsted," this and other messages were posted on pages that were used for UN Secretary General Ban Ki-Moon. That same group claims to have hacked into several websites. After taking down the "offensive" pages, the original words were put back. Although we are not sure we agree with the means, it seems to have been intended as a caring end.
Read More

| BBC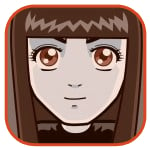 Posted by Sheila Franklin Categories: Editorial, Internet, Misc. Tech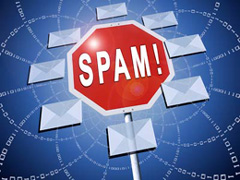 Have you ever wondered how you get on spam lists? Aside from the obvious way of signing up for sites and having them spread around your name and e-addy, we received this scam
offer in our e-mail for a list of almost 800,000 licensed MDs in the U.S. from Denmark. It features over 17,000 e-mail addresses as well as primary and secondary specialties fields, first and last name, title, address (city, state, zip, and county), medical school attended, location of residency training, phone, fax, website, graduation year, and hospital or group association. The price for this supposed prize is $397.00 and comes with a bonus list of hospitals, dentists, and other health related industries tossed into the deal. How's that for feeling a Big Brother pinch?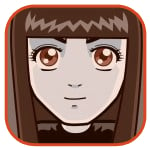 Posted by Sheila Franklin Categories: Corporate News, Editorial, Transportation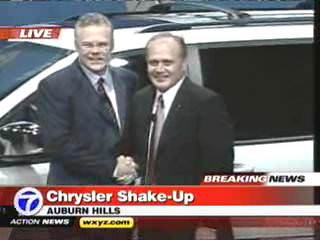 Detroit's Daimler Chrysler has revealed that Bob Nardelli, former CEO of Home Depot, is to be their new head honcho. In a locally televised cutaway this morning from local programming featuring him and Tom LaSorda, who is now taking the #2 spot in the company, we noticed plenty of smiling and calling each other by first names while fielding media questions. This move certainly leads us to believe that the beleaguered company feels that there is more at stake here than just having a competitive product. Perhaps they will concentrate a little more on public relations, reinforcing their reputation, and saving autoworkers' jobs here in the U.S.
Read More

| WXYZ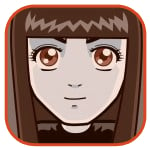 Posted by Sheila Franklin Categories: Editorial, Internet, Misc. Tech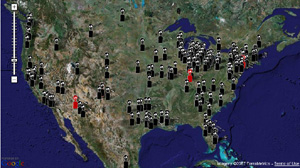 Mike Patterson, a 26 year-old paralegal from San Francisco, wondered what happened to two recently killed teens who had pages on MySpace. That incident led into his creating a living journal online with publicly available information which he decided to call MyDeathSpace . Anyone with a computer can submit an obituary or remembrance for a loved one, which already lists over 2,700 dearly departed and gets over 100,000 hits a day.
The site has received so much publicity that the server has gone down several times but it seems to be stabilized now. If you would like to add your own virtual comments about someone you loved or would like details of its "members," we suggest you do so remembering that we believe the viewpoint is a tribute to those deceased.
Read More

| CNN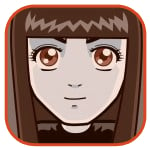 Posted by Sheila Franklin Categories: Corporate News, Editorial, Internet, Transportation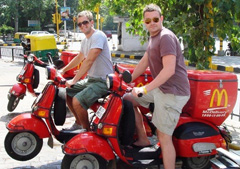 How does McDonalds compete with Burger King's recent success with its tie in to The Simpsons Movie? They offer free delivery, at least in Brooklyn and the Bronx in New York. There is no charge for businesses and residences. You order online, following the trend of many other fast food restaurants, especially pizza. We notice our fries are not always all that fresh just getting it from the drive-thru window to our mouths, so in the time it takes to deliver we think we will just grab our usual yogurt for lunch and save the carbs.
Read More

| McDonalds Delivery

© Gear Live Inc. – User-posted content, unless source is quoted, is licensed under a Creative Commons Public Domain License. Gear Live graphics, logos, designs, page headers, button icons, videos, articles, blogs, forums, scripts and other service names are the trademarks of Gear Live Inc.