Posted by Dave White Categories: Accessories, Design, Handhelds, Peripherals, Science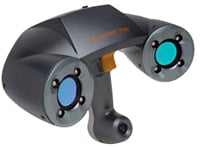 Now this is a powerful device. The ZScanner 700 looks heavy-duty, and it certainly is. It will also take a toll on your finances.
The handheld unit can make a three-dimensional polygon mesh of anything in just a few minutes. The ZScanner 700 comes with a set of reflective markers, which you attach to your target. Hook up the scanner to your laptop and sit back and watch. Using lasers and dual cameras, the scanner will zip a scan of the object to your computer. Once you have the image, you can do everything you'd expect to be able to, including rotating, burning and dodging, reducing resolution, and all kinds of other fun tricks. It's all 3D, and it's one continuous scan.
Designed primarily for the medical community, ths ZScanner 700 would also fit well in the hands of a heavy-duty graphic designer.
You'll pay a pretty penny for this one, though. Pricing starts at $39,000 USD.
Read More

| Zcorp via Medgadget
Posted by Dave White Categories: Accessories, USB, Design, PC / Laptop, Peripherals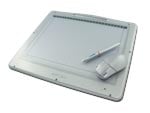 Cool technology doesn't always have to be expensive. That's the case with the Aiptek HyperPen 12000. It's a tablet for your PC. Use the pen to create artwork, make virtual signature, touch up photos, or whatever else you can create. The pen needs no wires to make its impression known on the tablet, which recognizes 512 levels of pressure. The tablet also has 24 keys, enabling you to basically avoid the keyboard if you want to. A full nine of those keys are customizable.
Aiptek will send you a software application to guide you through the rigors of pen-based artwork, if you need them. My guess is that if you're buying this tablet-and-pen combination, you're an artist at heart and in deed and you're just looking to save money. You can pick up one of these for just $131 USD.
Read More

| Gizoo via Coolest Gadgets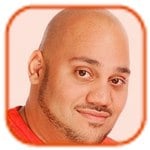 Posted by Andru Edwards Categories: Design, PC / Laptop, Peripherals
Alright guys, question time. We want your feedback on this one. Forum member innovaty wants to know what you would consider to be your ideal keyboard. Of course, we thought that the Optimus keyboard would be in order for us, what with all that OLED goodness. The only problem is that it isn't even available yet.
So what's your verdict? What constitutes a good keyboard, and which would you recommend as being the best? Head on over to the forum thread and let us know.
Posted by Dave White Categories: Accessories, Wearables, Design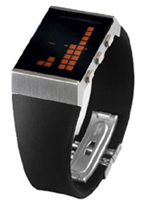 Recent studies have shown that many of today's youths can't tell time on a traditional clock because they rarely see one. This watch, the Lexon E8, might just help that problem, if only partly. See, you tell the time by counting the dots. You don't even need to count to 10. The only thing you really have to remember is which column you're looking at.
Four columns exist on this display. The first two are the hour, and the last two are the minutes. Give it a few hundred looks, and you'll be able to tell what time it is with just a glance. You can get one of these E8s with orange, green, or just grey dots for just $137 USD.
Read More

| Lexon E8 Product Page via Gizmodo
Posted by Dave White Categories: Accessories, Design, PC / Laptop, Peripherals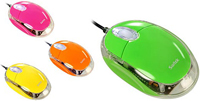 So you have that boring white or black or silver computer and you're looking to liven up your desk a bit? Well, the good folks at Saitek have the answer for you. It's a mouse that comes in a series of vibrant colors while still packing up a punch on the technical side.
First of all, the mouse does look like a certain Apple mouse from a few years ago. That's okay. It was a good product then, and it's a solid option now. The scroll wheel is rubberized, for ease of use. Unlike that all-white Apple mouse of yore, however, this one has the heavy-duty 800dpi optical sensor, so even the slightest movements are tracked and translated into commands or movements onscreen. Use this mouse for spreadsheets or shoot-'em-ups.
The mouse also has two buttons and has been ergonomically designed to fit either the left or the right hand. The four available colors are yellow, pink, soft orange, and lime green. The one possible complaint you could have is that the cords are a little short. They're made that way, though, so what can you do?
Price tag is $20, and you can get one here. BTW, Saitek is marketing these as laptop-specific products, but we see no reason why you can't buy one for each computer you have.
Read More

| Saitek Notebook Optial Mouse via Outblush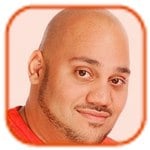 Posted by Andru Edwards Categories: Design, Features, Microsoft, Music, PC / Laptop, Portable Audio / Video, Videocasts
Ever wonder what goes on behind closed doors at a major tech company? We hung out with the higher ups at iRiver America and got a tour of the place. We also sat down with iRiver America CEO Jonathan Sasse, and talked a bit about the company, the evolution of the iRiver clix, working with Microsoft and MTV, DRM, and a few other topics. Oh, and we got a look at the iRiver hummer.

Here's how to get the show:
Subscribe: iTunes iPod / H.264 | iTunes MPEG-4 | RSS iPod Feed | RSS MPEG-4 Feed
|Download| - iPod-formatted H.264 (Mirror)
|Download| - DivX (Mirror)
|Download| - MPEG-4 (Mirror)
|Download| - PSP (Mirror)

IMPORTANT: We are surveying the viewers of our show to see what it is that people like, and more importantly, what they don't like. It is anonymous, and just takes a couple of minutes. If you have the time, we would appreciate it! As always, feel free to let us know what you think in the comments.
Here's how to get the show:
|
Download
| - iPod-formatted H.264
|
Download
| - MPEG-4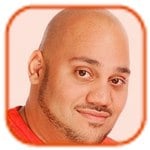 Posted by Andru Edwards Categories: Design, Household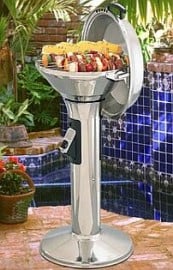 As summer continues to melt our non-air conditioned office, we often find ourselves thinking about technology related to the season. When we were sent news about the Del Mar Magma Grill, we laughed at how much it resembled a podium, but then realized the draw. Most grills are either too small, or just way too big and bulky. The Del Mar Magma grill goes against the grain. This thing has a small footprint, and is made out of 18-9 stainless steel. Standing 41-inches tall, it takes a very functional approach to grilling and can be doubled as an oven or stove, and you can choose from natural gas or propane models. If you want one, they sell for $400 USD. A bit pricey, but that is the cost of style, we guess.
Read More

| Magma Products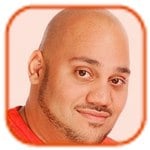 Posted by Andru Edwards Categories: Design, Misc. Tech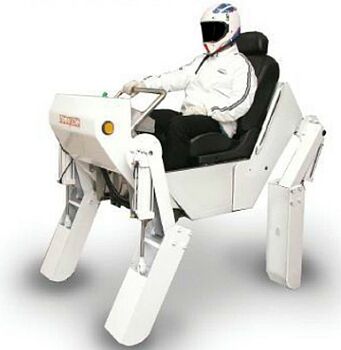 In this day and age, it's just too taboo to have some sort of human that you can have fetch you things, ride on whenever you please, and exist completely for your own personal enjoyment. Animals have tried to fill this space, but they typically do whatever the hell they want, leaving us with no true method of having another being answer to our beck and call. Enter in Robo3. This company builds robots from the ground up whose main purpose is to provide a fun, entertaining time on your schedule. Looking at the site, it is totally impressive. In fact, check out the R7 robot above - he has four legs, and a soft, cushy seat for you to ride in. Yeah, it costs $5,250 USD, but isn't that a small price to pay for your own personal robo-slave?
Read More

| Robo3

Posted by Dave White Categories: Accessories, Design, Portable Audio / Video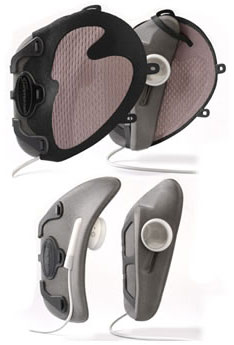 I can't help it. I worry every time my wife goes for a bike ride with her iPod earbuds stuck in her ears. I worry that she won't hear the danger until it's too late. Seems the folks at Slipstreamz have similar thoughts. They've come out with headphones designed specifically for those who love seeing their scenery while passing by on two wheels. The 'phones are a nifty combination of form and function, allowing you to keep the buds in your ear while also picking up a noise that could mean that harm is approaching. Even if you rock on out at high volumes, these handy headphones should help you hear the blaring horn of the vehicle that is bearing down on you.
A good amount of thought was put in to designing these babies, too, because they're designed to attach to the straps of your cycling helmet, holding them in place. And they also double as ear warmers, also blocking the wind from shooting past your sensitive ears.
You can pick up a pair of these handy headphones here for the nominal fee of 7.5 pounds. That's about 13 dollars American. I'm getting a pair for my wife.
Read More

| iWorld via OhGizmo
Posted by James DeRuvo Categories: Accessories, Design, Misc. Tech, Transportation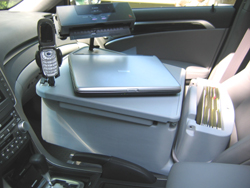 With utilities like a cellphone, Wireless Broadband, GotoMyPC, and a laptop, is it now part of the business plan to spend rush hour on the clock? Well, now with the CarGoDesk, drivers stuck in traffic can boot up that laptop and get to work.
Specs include a large lockable compartment for the laptop, a secondary storage area for necessary files, a non-skid hinged desktop, and several attachment points for cell phone, PDA, etc. The CarGoDesk fits in the passenger seat and is secured with the seatbelt. It's dimensions are 26.87" L X 16"W X 10.66"T and it weighs 13.7 lbs. empty - but don't worry, it's wheels prevent having to lug it around.
Production begins summer 2006.
Read More

| CarGoDesk Product Page

© Gear Live Inc. – User-posted content, unless source is quoted, is licensed under a Creative Commons Public Domain License. Gear Live graphics, logos, designs, page headers, button icons, videos, articles, blogs, forums, scripts and other service names are the trademarks of Gear Live Inc.