Find Our Latest Video Reviews on YouTube!
If you want to stay on top of all of our video reviews of the latest tech, be sure to check out and subscribe to the Gear Live YouTube channel, hosted by Andru Edwards! It's free!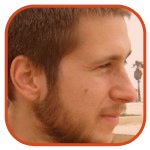 Posted by Brandon Gribin Categories: Culture, Strategy,
Yahoo! News reports that West Virginia is planning to place Dance Dance Revolution games in its 157 middle schools. It also hopes to eventually spread the dancing game to all of its 753 public schools.
Well enough of the news brief - time for my thoughts. Obesity is a problem in our country. It's a huge problem. Too many people eat poorly and don't exercise enough, so it's no wonder so many individuals are overweight. Some argue that video games, televisions, and computers have effectively made people exercise less because well, they'd rather be sitting on their butts inside. Regardless of how correct that last argument is, something needs to change.
People everywhere need to become more physically active. And heck, if it's a video game that gets you to be more active, what's the harm? It's especially important to get children physically active because when you're young you start developing habits that you'll hold onto for the rest of your life. If you don't start getting in shape now, you'll be in a lot more trouble down the line.
So we appluad West Virginia's move here, and hope that many more will follow.

Read More

| Yahoo! News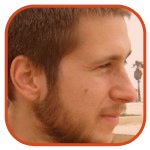 Posted by Brandon Gribin Categories: Culture, Xbox 360,
We knew the 360 hasn't been doing well in Japan, but we were still surprised to find out that there are already used consoles for sale over there. I honestly laughed a little when I first read details of the news, but in all seriousness, this is very bad news for Microsoft. The company has been working really hard to expand its market share in Japan and honestly, it looks like it needs to do something different, and fast, if it really wants to get more people playing XBoxes over there.

Read More

| I Wonder Too via Kotaku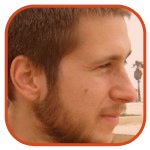 Posted by Brandon Gribin Categories: Culture,
This weekend, 60 Minutes on CBS featured an interview with professional gamer Fatal1ty. In case you missed it, the full interview is online over at CBS's website. In case you haven't heard of Fatal1ty, he's a 'cyber althlete' who wins tons of money by competeing in tournaments and such. I recall seeing an MTV special on him once and was just floored by how much video games consumed him, along with the amount of time he spent practicing. While his "career" wouldn't be an ideal one for me, you have to respect him and what he does.

Read More

| CBS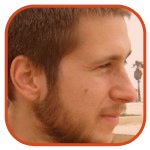 Posted by Brandon Gribin Categories: Culture, Mods/Hacks, Xbox,
Someone on eBay has modded up an original Xbox with Pepto-Bismol colored paint and some pink LEDs and put the atrocity up for sale. Gotta give them props, though - slapping the Barbie logo on it is sure to make this one sell for more than it's actually worth.

Read More

| Lowdown 411 via Kotaku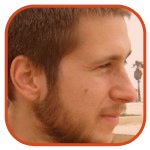 Posted by Brandon Gribin Categories: Action, Culture, PlayStation 3,
Hideo Kojima has to be one of the most cutting-edge game developers of our time. No, we aren't referring to his development of the amazing graphics, gameplay, story, or sound within the Medal Gear Solid titles. Rather, it's theblog he created some months ago along with his creation of a brand new podcast, entitled "Hidechan! Radio"!
If you're looking for some massive details on MGS4, you're not going to find any around here. Not yet at least. His first podcast features a discussion with the Japanese actor who plays Snake. According to the recording, the dialog for the game will be recorded throughout 2006. Unfortunately, the podcast hasn't been released quite yet but Gamespot was nice enough to give us first details of the podcast (including the brief recording details.)
Look for more on his podcast soon.

Read More

| Gamespot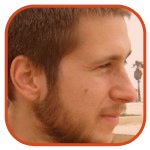 Posted by Brandon Gribin Categories: Culture, Nintendo,
Surely the name Jared Fogel rings a bell. Jared's the guy that's been featured in just about every Subway advertisement over the last ten years, who boasts about how much weight he lost from eating at Subway. In total, he lost over 250 pounds since he changed his eating habits.
Before he lost that weight, he weighed in at a grand total of 425 pounds. Just recently, he blamed Nintendo for becoming overweight. Fogel describes being a child and holding the Nintendo controller with one hand while eating chips with his other hand. In all fairness, Nintendo shouldn't be blamed here. Yes, the video game machine may have led to his obesity problem, but the Nintendo did not make him fat. Rather, his mom and dad's poor parenting skills didn't prevent him from putting on the excess weight.
We're sure Jared understands the idea of responsibility, as he picked himself up and got into better eating and excercise habits. To blame Nintendo seems improper though.

Read More

| 1Up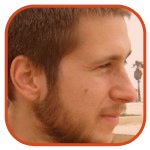 Posted by Brandon Gribin Categories: Culture,
That's right, the third annual Penny Arcade Expo has been announced. If you haven't been before, the Expo features tabletop games, concerts, intense competitions, demos of upcoming games, and tons more. The event is scheduled for August 25th-27th, and if you pre-order now, you can save up to 40%. I attended the expo last year and had a great time. I met some awesome people and had a blast playing games. The event takes place just outside of Seattle - so if you're not in the area but are interested in attending, start planning soon!

Read More

| Penny Arcade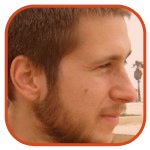 Posted by Brandon Gribin Categories: Culture,
Tycho and Gabe of Penny Arcade have announced initial plans for a Penny Arcade Scholarship. The Seattle-based duo have been extremely generous before with their Child's Play charity, and this scholarship could mean big things for some lucky kids out there. They also have a fairly well-known webcomic and will be hosting their third gaming expo this summer.

Read More

| GameTab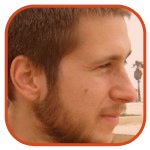 Posted by Brandon Gribin Categories: Culture,
2old2play has put together an interesting article on what it defines as the six different types of gamers that make up "The Society of Gaming."
The different categories are: Hard Core, Devoted, Pretend Hard Core, Casual, Clueless and Worthless. We're sure no one who reads this blog - or any other video game websites - would fall into either of the last two categories. In fact, we'd bet most gamers who visit gaming sites would fit into either Hard Core, Devoted, or Pretend Hard Core. Hopefully you're not a Pretend Hard Core, or PHC, claiming to know more than you really do.
For full definitions, check out the site.

Read More

| 2old2play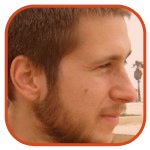 Posted by Brandon Gribin Categories: Culture,
Game Politics reports of police in Scotland playing PlayStation 2 video games with 13 and 14-year-old kids. The police have regularly been playing games with the kids on a weekly basis and have, amazingly enough, noticed a decline in the youth crime rate. If this isn't solid proof that video games aren't all bad, we don't know what is. And aside from lowering the crime rate, the video games have provided a platform for social interacting. So isn't it about time you started playing games with the local po-po? If you let them win, maybe they'll rip up that parking ticket of yours

Read More

| Game Politics
© Gear Live Inc. – User-posted content, unless source is quoted, is licensed under a Creative Commons Public Domain License. Gear Live graphics, logos, designs, page headers, button icons, videos, articles, blogs, forums, scripts and other service names are the trademarks of Gear Live Inc.