Find Our Latest Video Reviews on YouTube!
If you want to stay on top of all of our video reviews of the latest tech, be sure to check out and subscribe to the Gear Live YouTube channel, hosted by Andru Edwards! It's free!

Posted by Frank Bisono Categories: Apple, Corporate News, Software,
So much for freedom of information folks. Looks like the good peeps over at the OSx86 project have been served with a DMCA violation and they have temporarily had to shut down the forums. We suspect it may have something to do with an individual who posted information on how to install OS X on a PC using a restore DVD. But alas, I am sure we will know soon enough.
We're sorry to report that despite our best efforts, the OSx86 Project has been served with a DMCA violation notice. The forum will be unavailable while we evaluate its contents to remove any violations present. We thank you for your patience in this matter.
We wish them the best and a speedy resolution to this matter.

Read More

| OSx86 Project

Posted by Jesse Easley Categories: Corporate News, Home Entertainment, Portable Audio / Video,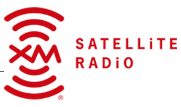 XM Radio today announced that Oprah will begin her new show "Oprah & Friends" in September 2006. The new show will feature original daily programming on a variety of topics including nutrition, fitness, health, self improvement, home, and current events from popular 'Oprah' personalities, including Bob Greene, Dr. Mehmet Oz, Dr. Robin Smith, Marianne Williamson, Nate Berkus, and Gayle King. We are so there.

Read More

| XM Radio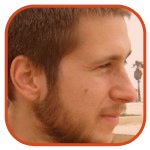 Posted by Brandon Gribin Categories: Corporate News, Home Entertainment,
Sony has announced wholesale prices for its Blu-Ray discs today.
Catalog Blu-ray disc titles will wholesale for $17.95, about the same as DVDs when that format hit the market in 1997. New-release Blu-ray discs will wholesale for $23.45, a premium of 15%-20% over what suppliers were charging for new theatrical DVDs.
The price doesn't seem too bad, seeing as the original DVD format launched at about the same price. However, it's still a price premium over what we're paying now for DVDs, so don't complain when you do have to pay a little more for Blu-Ray movies and PS3 titles.

Read More

| Evil Avatar

Posted by Kristin Wenzel Categories: Corporate News, Internet,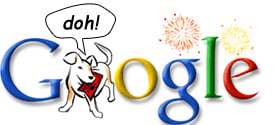 Oh, man, this should win an award for "Doh! of the Week."

After making a controversial deal with the Chinese government in order to get into the Chinese market with the new Google.cn (but bowing to requests for censorship of their services and their search results), it must have felt like a technological cyber-slap in the face to find out that the censored version of the site blocked itself. Oops? The result has apparently been fixed but there's not much forthcoming on what happened.
China Herald weighed in, saying "there is a real possibility that those who decided on what to block or unblock really have a good sense of humor.
More likely is the possibility that Google's new addition to the internet just caused what the Chinese authorities try to prevent: an avalange of discussions.Suddenly the whole world, inside and outside China, could compare the two services and that sparked off a discussion that was not wanted by China's internet nanny."
That's precisely, many agree, what the chinese government is trying to avoid with their censored search results and governmental media control. Seems like this was either a huge error or a plan that seriously backfired - and made the disparity in the results given via Google and Google.cn sharply contrast against each other. Who knows… maybe Google put it in for just that reason? The Chinese government isn't really known for divulging information on things of that nature, so we may never know.


Read More

| AsiaPundit

Posted by Frank Bisono Categories: Corporate News, Microsoft,

Apparently Bill Gates has so much money, the standard IRS computers can't handle crunching his numbers. Get this, the IRS has a specially dedicated computer that exists for the sole purpose of dealing with the massive fortune of Billy Gates.
"My tax return in the United States has to be kept on a special computer because their normal computers can't deal with the numbers," he said at a Microsoft conference held in Lisbon.

"So I am constantly getting these notices telling me I haven't paid something when really it is just on the wrong computer," he added in comments broadcast on television.

"Then they will send me another notice telling me how bad they feel they that they sent me a notice that was a mistake," he said
Now doesn't your heart just bleed for Bill? If we only had his problems.

Read More

| News.com
Posted by Edwin Soto Categories: Apple, Corporate News, Software,
Steve Jobs and the gang are busily working on the next build of 10.4, but that's not stopping them from advertising the fact they need some help with the next version of Finder. That is, the one for OS X 10.5, or Leopard. This ad was published on Apple's site:
- Participate in all of the various stages of feature development from design brainstorms, through feature development, all the way to fixing that last critical elusive bug under a tight release deadline.
- You will be required to produce clear designs, excellent implementation and tight code.
- Deliver tight, well implemented features, fix bugs and develop Finder into the best file browser on the planet.
- Work on performance and responsiveness of the Finder, making it feel lightweight, fast, snappy and pleasant to use.
Mac Rumors tell us that one of the things that have been said about 10.5 is "extensive use of Spotlight alongside an improved user interface and performance improvement." My application was just rejected because they said I was a "fanboy."

Read More

| Apple via Mac Rumors
Posted by Edwin Soto Categories: Corporate News, Hot Deals,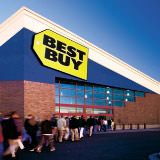 If you are an electronics collector like we are, you know how expensive this hobby can be. Every payday you look at your wallet or purse and wonder what you can afford. So what do you do when you get to the store? Look for the specials, see what's on sale, and sometimes you come across the rebate sale. You sit there and wonder whether or not your willing to shell out the 30-40 dollars that you'll eventually get back in 6-8 weeks. Is it worth it? Apparently not to Best Buy.
Rebates offered by the manufacturers are being done away with at the big box retailer in lieu of instant savings. There will be less reading of the fine print on prices. This is all due to "strong vendor partnerships." Translation: Best Buy is getting good prices for their merchandise and can afford to let them slide for cheaper every once in a while.

Read More

| ArsTechnica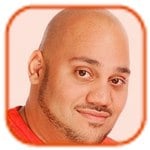 Posted by Andru Edwards Categories: Corporate News, Video Games,
Just two weeks after Nintendo quelled reports of a rumored redesign, they go and announce the updated version of the Nintendo DS - that being the Nintendo DS Lite. Feast your eyes on the smaller, lighter, Apple-er Nintendo DS. Now, like the upgrade from the Game Boy Advance to the GBA:SP, the Nintendo DS Lite is pretty much the same machine, just tweaked out with a few improvements. For starters, it has a smaller footprint than the original DS, and is lighter. The new unit is just 133.0 x 73.9 x 21.55 mm when folded and weighs 218 grams, while the current DS measures 148.7 x 84.7 x 28.99 mm and weighs 275 grams. You will also notice that the Start and Select buttons have moved, as have the microphone and speakers.
While the LCD screens remain the same size, they are now brighter. You can even adjust the brightness between four different settings. Now, this one is currently announced for release in Japan on March 9, 2006 at a price of 16,800 yen ($145), which includes AC adapter. That is about $15 more than the current Nintendo DS sells for in Japan. Nintendo expects to make the product available in three different colors at launch. No word yet on when - or if - this one will see an American release. We will definitely be keeping our eye on this one.

Read More

| Nintendo Press Release (Japanese)

Posted by Kristin Wenzel Categories: Corporate News, Internet, Rumors,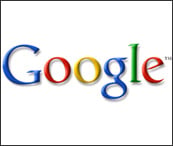 The People's Republic of China. It's the world's most populous country, run by a government bent on censorship. Expected by many to emerge as what has been called an "Internet Goldmine" in the next decade, the country already has in excess of 100 million web surfers, a number expected to grow exponentially. Now, in a move that leaves a lot of people shaking their heads, Google has bought in, agreeing to censor results that the Chinese government finds "offensive" in order to obtain a foothold in the rapidly growing market. Or, rather, it'd appear that Google decided to sell out - not only will results be censored, they'll also provide "government sanctioned" news and media.
Way to go, Google - I guess money really is what matters in the end, rather than integrity or the free exchange of information.

Read More

| KOMO News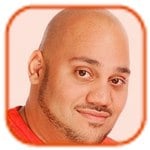 Posted by Andru Edwards Categories: Apple, Corporate News, PC / Laptop,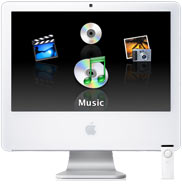 Earlier today, in addition to the new MacBook Pro, Apple announced the first desktop Mac to take advantage of the Intel Core Duo chip - the iMac. While a lot of the hardware remains the same, the G5 processor has been replaced by the Intel Core Duo, which runs at either 1.83 GHz or 2.0 GHz. The new iMacs also feature an ATI Radeon X1600 graphics processor, and keep the built-in iSight camera. The iMacs are available in 17 and 20-inch models, and now include the newly announced iLife '06. You can pick up the 17-inch 1.83 GHz model (160 GB drive, 512 MB RAM) for $1,299 USD, while the 20-inch 2.0 GHz version (250 GB drive, 512 MB RAM) sells for $1,699 USD.

Read More

| iMac Product Page
© Gear Live Inc. – User-posted content, unless source is quoted, is licensed under a Creative Commons Public Domain License. Gear Live graphics, logos, designs, page headers, button icons, videos, articles, blogs, forums, scripts and other service names are the trademarks of Gear Live Inc.