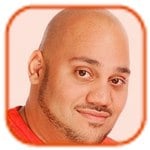 Posted by Andru Edwards Categories: Corporate News, Transportation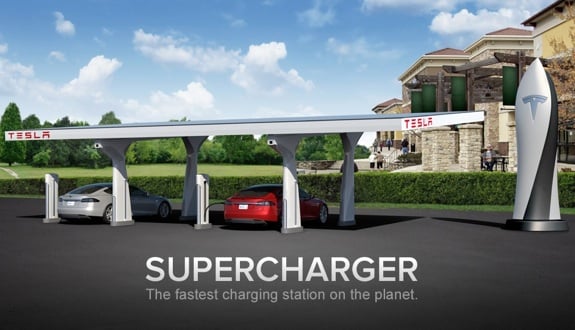 At the D11 conference, Tesla CEO Elon Musk just announced a major expansion to the Tesla Supercharger network. According to Musk:
"There's going to be a dramatic acceleration of the Supercharging network. By the end of next month, we'll triple the Supercharger coverage area. There's a map that'll go live tomorrow. By the end of this year, you'll be able to drive from LA to NY just using the Supercharger network. We're improving the density of Superchargers in well-traveled routes, as well as the overall coverage area."
This is huge, as there is always range anxiety for owners of vehicles that are 100% powered by electricity. Rapid expansion of Tesla's Supercharger network is essential to curbing that feeling. Tesla Model S owners using the Supercharger can go from 0% to 80% charged in 30 minutes. Of course, the Model S is a very expensive vehicle, but getting Superchargers in place for when Tesla expects to have a $30,000 range vehicle for sale (in about three years, according to Musk,) will go a long way towards buyer confidence.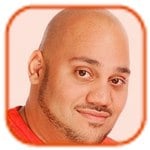 Posted by Andru Edwards Categories: Corporate News, Storage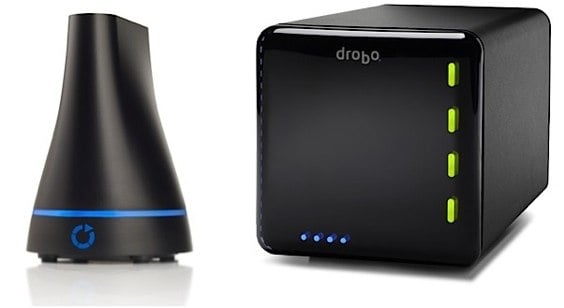 Here at Gear Live, we're big fans of both Drobo and the Transporter, so excuse us if we're more than a little excited about the announcement that the two companies that entered into a merger agreement. We've covered the Transporter in the past, but to refresh your memory, it's a collaborative file-sharing device that offers Dropbox- or Copy-like functionality, but stored locally with no fees. Of course, Drobo makes fantastic external storage devices, many of which we've covered extensively. It will be great to see new Drobos that offer the Transporter file-sharing abilities. Nothing official has been announced, but we can dream.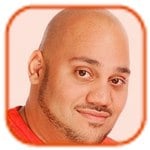 Posted by Andru Edwards Categories: Apple, Corporate News, Google, PC / Laptop, Videos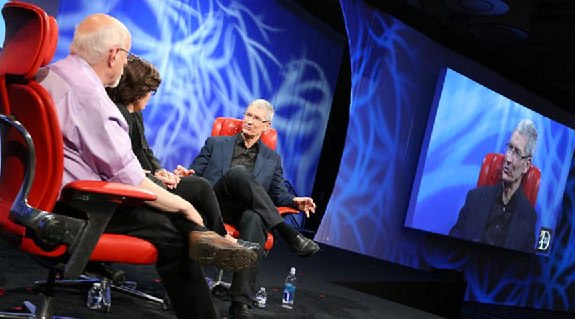 Yesterday evening, Apple CEO Tim Cook took the state at the 11th annual D: All Things Digital conference, and spoke about many topics relating to Apple. During the D11 interview, Walt Mossberg and Kara Swisher hit Cook with tough questions, most of which were answered with just enough information so as not to give away specific future plans. Talking points include wearable computing, changes coming to iOS, Apple stock price, taxes, and more. We've got the full 90-minute interview video for you after the break--check it out.
Click to continue reading Watch this: Apple CEO Tim Cook's 90-minute D11 interview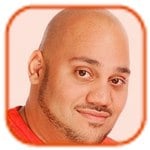 Posted by Andru Edwards Categories: Corporate News, Microsoft, Video Games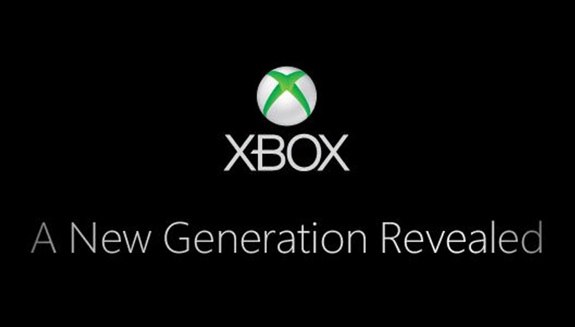 Microsoft is set to reveal the new Xbox One this morning, with the event kicking off at 10:00am PDT / 1:00pm EDT/ We've got the video for you below after the break--just hit play when it's time!
Click to continue reading Watch This Live: Microsoft reveals the new Xbox One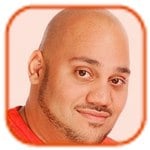 Posted by Andru Edwards Categories: Apple, Corporate News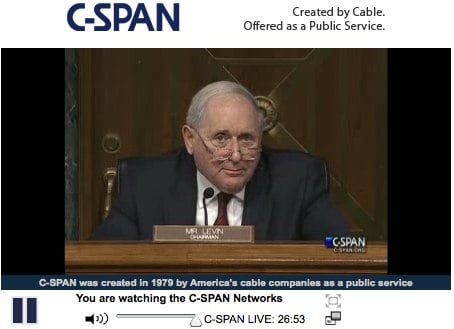 Apple CEO Tim Cook and CFO Peter Oppenheimer are appearing before Senate today to address the methods Apple uses to determine how it pays taxes in the US and abroad, and you can watch everything happen live over at C-SPAN. Hit the link below!
Read More

| C-SPAN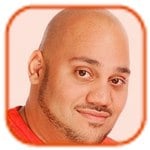 Posted by Andru Edwards Categories: Corporate News, Design, Internet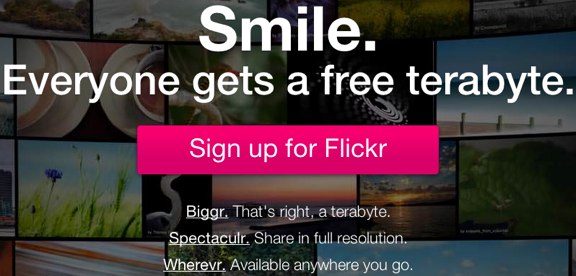 Yahoo just completely redesigned its Flickr photo sharing service, putting the images front and center, and giving each user a full 1TB of data. That's right--every Flickr user get 1 full terabyte of data to store their images. As Flickr says, "we want all of your images," according to Adam Cahan, Yahoo SVP. The point here is that FLickr is offering you up to 7- times more storage space than other sites, stores your photos in full resolution, and can hold about 537,731 of your images. That is simply unmatched by any other Yahoo competitor. In fact, at Google I/O last week, Google was excited to announce 15GB of storage for your images--a full 985GB less than what Flickr is now offering.
Alongside the Flickr redesign, there's now a new Android app. The iOS app was recently updated as well. What do you think of the new Flickr? Awesome? Too little, too late? Sound off in the comments!
Read More

| Flickr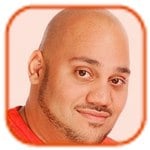 Posted by Andru Edwards Categories: Apple, Cell Phones, Corporate News, Handhelds, Wireless / WiFi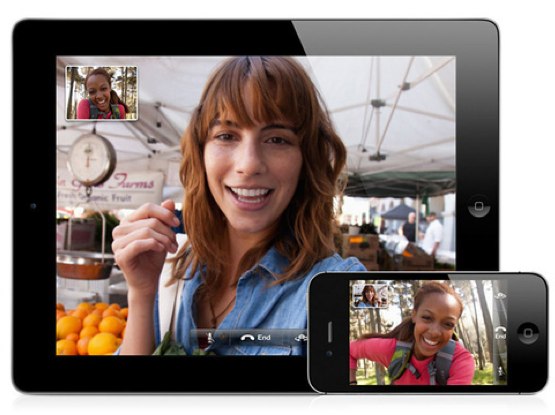 AT&T will finally be lifting its almost 3-year ban on FaceTime (and other pre-installed video chat services like Google Hangouts on ANdroid) for its customers on grandfathered unlimited data plans. Over time, AT&T has made stock video chat apps available on its cellular network only to customers on tiered data plans, or its newer Mobile Share plans, while unlimited users looked on in disappointment. That all changes starting next month, when customers with LTE devices get access to pre-installed video chat services:
For video chat apps that come pre-loaded on devices, we currently give all OS and device makers the ability for those apps to work over cellular for our customers who are on Mobile Share or Tiered plans. Apple, Samsung and BlackBerry have chosen to enable this for their pre-loaded video chat apps. And by mid-June, we'll have enabled those apps over cellular for our unlimited plan customers who have LTE devices from those three manufacturers.
So if you've got an iPhone 5, you're in luck. If you are on an older iPhone 4S or iPhone 4, you have a bit more of a wait ahead of you. In fact, it appears that even if you have a current LTE device that isn't made by Apple, BlackBerry, or Samsung, you've got a wait ahead of you. Recent buyer of the awesome HTC One? Sorry:
Throughout the second half of this year, we plan to enable pre-loaded video chat apps over cellular for all our customers, regardless of data plan or device; that work is expected to be complete by year end.
We've been getting reports that some AT&T customers with unlimited plans and LTE devices are already seeing FaceTime over Cellular enabled.
Read More

| The Verge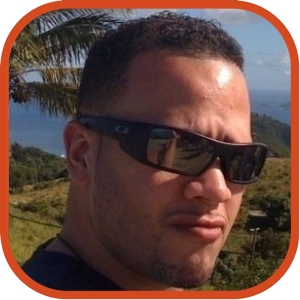 Posted by Jason Diaz Categories: Corporate News, Home Entertainment, Videos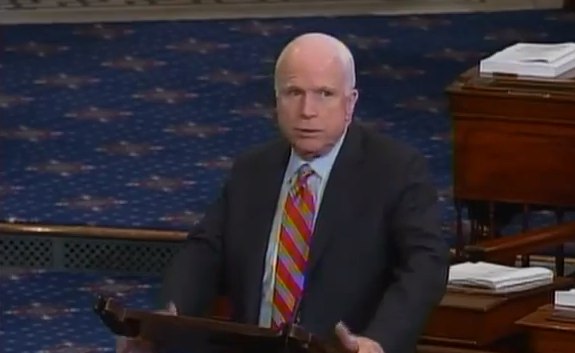 Speaking of TV, Republican US Senator, John McCain, of Arizona has introduced a bill to the house floor dubbed The Television Consumer Freedom Act of 2013. The legislation has three components. The first is the unbundling of TV programing from content and cable companies, which allows the consumer to have à la carte service options. It also lets the consumer pay for only those channels and shows they want to watch. The second will establish consequences for providers that misuse or don't properly execute the stipulations in the bill, such as downgrading their online offering. Lastly, it will eliminate local sports blackouts, finally!
All politics aside, every consumer should get behind this bill. Perhaps an indirect benefit for content makers is that the bill could help curb privacy, which is running rampant, although many do not admit so publicly. In the end, if done right, the bill could break the cable provider's stronghold on the traditional content distribution model, eliminate the exorbitant pricing scheme, or, as the Senator of Arizona eloquently put it, end the cable monopoly. As I'm writing this, a tear rolled down my eye. Thank you Mr. John McCain for thinking of my wallet. Watch the historical speech after the quick break.
Click to continue reading McCain's Television Consumer Freedom Act calls for a la carte TV, end of sports blackouts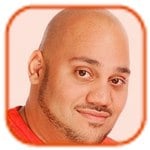 Posted by Andru Edwards Categories: Apple, Cell Phones, Corporate News, Handhelds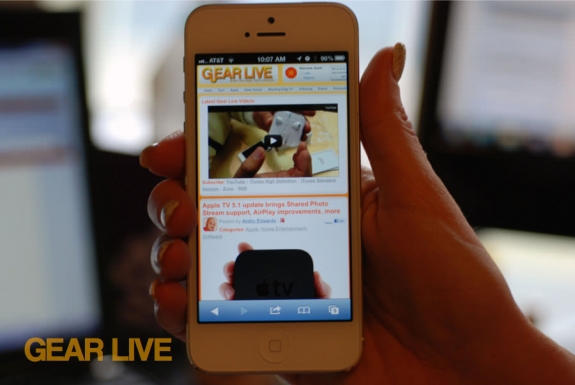 Despite being the last major carrier to pick up the iPhone, T-Mobile is still seeing massive success thanks to the Apple smartphone. In fact, the company revealed that it has sold over 500,000 iPhone 5 units since the device went on sale on April 12th, less than a month ago. On that day, T-Mobile locations had lines out the door, which is almost unheard of for the carrier. Technically, the iPhone 5 went on sale after the end of the first quarter, so those 500,000 sales weren't accounted for. We will have to wait until next quarter to see how the iPhone is affecting T-Mobile revenue.
Read More

| T-Mobile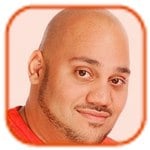 Posted by Andru Edwards Categories: Apple, Corporate News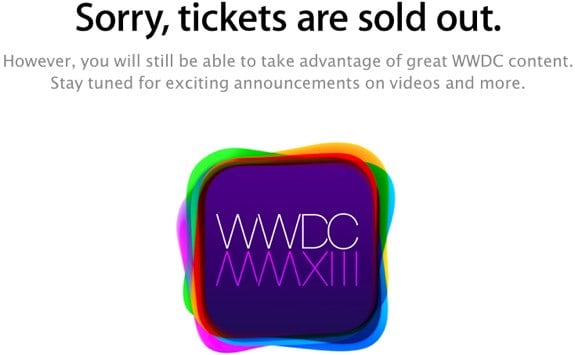 We told you that WWDC 2013 tickets would go quick, but we didn't think it would be this fast. WWDC tickets last year sold out in under two hours. Today? They sold out in under 2 minutes. Apple's Worldwide Developer Conference is now officially sold out, so if you missed it, you'll have to settle for videos of the conference program. There's always next year.
Read More

| Apple WWDC

© Gear Live Inc. – User-posted content, unless source is quoted, is licensed under a Creative Commons Public Domain License. Gear Live graphics, logos, designs, page headers, button icons, videos, articles, blogs, forums, scripts and other service names are the trademarks of Gear Live Inc.